Before going ahead to apply for courses to study in Nigeria, secondary school graduates ought to arm themselves with crucial information on the marketability of their chosen discipline. This is so because not all courses are salable in the country. There are certain courses that do perfectly well in developed countries but when you bring them down to Nigeria with its inherent economic constraints, the graduates of such courses will have a hard time finding good employment.
Top on the list of the best courses to study in Nigeria includes the likes accountancy, engineering, economics, and more. The worst courses to study are physical and health education, home economics, zoology, general arts, and so on. Not to entirely condemn these courses but the economy of the country does not allow them to thrive due to lack of resources and conducive environments. Besides, the world is changing and certain areas of study are fast becoming irrelevant in a society that is more focused on information technology and faster and more efficient ways of doing things.
Best Courses to Study in Nigeria
The major definition of a marketable course lies in the chances of scoring plum jobs when you major in any of them. Of course, nobody wants to spend four-five years or more studying a course they can't reap the benefits from in the future. Also, no employer would want to employ someone with irrelevant skills. This makes it of utmost importance that you must strive to study the best course. When your course of study is listed among the best courses to study in Nigeria, then, you are in for a good time. The reason for this is that;
Most of these marketable courses have huge job opportunities waiting for people to graduate and enroll
After graduation, you won't have to spend a long time hunting for a job
The remuneration for these jobs are often attractive
Graduates in these fields are exposed to the opportunities of changing jobs given a more robust package
Opportunities of working abroad abound for graduates in these disciplines
When your course of study is highly marketable, you can also leverage the opportunity of going for financial independence by setting up your own business. Nobody said it will be easy to run a business but with the right skills, you stand a chance of making it. We take a look at the hot courses in Nigeria right now.
1. Accounting and Finance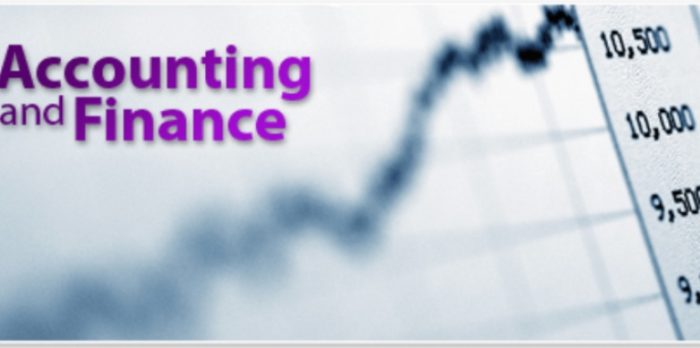 Accounting, the process of recording a company's or business' financial transactions, earns the number one spot on our list of the best courses to study in Nigeria. The marketability in accounting lies in the fact that most professional fields need the services of an accountant. These fields include government establishments, religious establishments, the private sector, and many more. As a graduate of accountancy in Nigeria, one can be gainfully employed in banks, pharmacies, health facilities, academic institutions, supermarkets, churches, airports, hotels, and a lot more.
Holders of accounting degrees have great career opportunities ahead of them as all the aforementioned establishments offer different financial positions at different levels. However, it is advisable for accounting graduates to go for any professional certification examination of their choice to boost their marketability. They can also decide to do a Master's degree or even a Doctorate in any of the sub-fields of Accounting.
Career Opportunities in Accounting
Though accountancy graduates will readily fit into any imaginable industry, the accompanying compensation will vary depending on an individual's education level, specializations, and certification, but generally, accountants are well paid. What's more, the field is experiencing exponential growth and there is no better time than the present to start planning a career in accountancy. Below are some of the career opportunities for graduates of accountancy
Accounting Officer
Auditor
Procurement Officer / Manager
Chief Financial Officer
Forensic Accountant
Counter-Terrorism Financial Investigator
Environmental Accountant
International accounting specialist
Accounting risk analyst
Accounting Clerk
Controller/ comptroller
Financial Analyst
2. Economics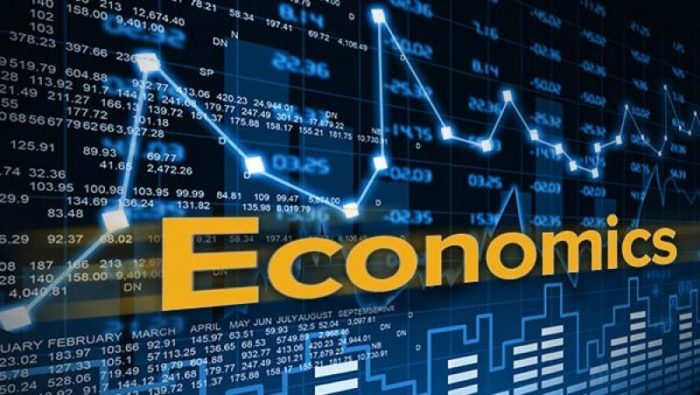 Economics is an arm of social sciences that studies how society utilizes, distributes, and regulates both natural and human resources like land, raw materials, machinery, and labor in the production of goods and services. Couching it in simpler terms, economists study the effectiveness of society in meeting its material and human needs.
The problem-solving skills of an economist can be applied in specific fields like transportation, health, labor, finance, corporate planning, marketing, agriculture, or energy. Business firms, insurance companies, banks, governmental agencies, labor unions, and many others constantly seek advice and direction from professional economists in their decision-making process.
With that said, it does not come as a surprise that economics earned a place among the best courses to study in Nigeria. Students of economics are usually smart and proficient in statistical studies. Upon graduation, an economics graduate can either decide to seek employment from the government or private sector or he can take the bull by the horn and set up his own consultancy firm.
Career Opportunities Open To Economists
Economist
Business Manager
Property Manager
Labor Relations Specialist
Market Research Analyst
Securities Broker
Urban/Regional Planner
Public Administrator
Government Economist
Industrial Traffic Manager
Technical Writer
International Trade Specialist
Farm and Land Appraiser
Food Store Manager
Marketing Advisor
Professional Farm Manager
Sales Representative
Statistician
Journalist (especially business reporting)
Actuary
Researcher
Agricultural Economist
Tax Economist
Tax Examiner/Collector/Revenue Agent
Political Scientist
Stockbroker
Commodities Trader/Broker
Financial Analyst
Financial Investment Analyst
Population Studies Analyst
Bank Administrator
Business Administrator
Investor Relations Manager
Chamber of Commerce Analyst
Transportation Planner
Commodity Analyst
Data Analyst
Cost Analyst
Credit Analyst
Rate Analyst
Bank Research Analyst
Compensation/Benefits Coordinator
Financial Researcher
Investment Banking Analyst
Compensation Analyst
Cost Estimator
Demographer
Regional Planner
Underwriter
Management Consultant
3. Electrical/Electronic Engineering
Students of electrical electronics engineering are exposed to hands-on experience, including the needed expansive skills required in designing and operating electrical systems like circuitry, power station generators, computers, and flight systems. As an electrical/electronic graduate, you will have the opportunity of gaining employment in government agencies and manufacturing facilities that are always in need of professional elect/elect graduates. You can even decide to explore the engineering firms.
The exponential technological advancement experience in recent times has elevated electrical electronics, giving it pride of place as one of the most marketable courses to study in Nigeria. Now, a lot of employers advertise for jobs to be filled by professionals with proficiency in the design and maintenance of electrical systems as well as equipment.
In the Nigeria of today, you find a plethora of electrical electronics graduates working in the military environment, in the medical field, and in other sectors. In fact, the projection for many elect/elect jobs is that they stand the chances of growing in the oncoming years and the best part of it is that many of these job opportunities come complete with mouth-watering pay packages.
Career Opportunities For EE Graduates
• Acoustic consultant
• Aerospace engineer
• Broadcast engineer
• CAD technician
• Control and instrumentation engineer
• Design engineer
• Electrical engineer
• Electronics engineer
• Nuclear engineer
• Sound engineer
• Special effects technician
4. Civil Engineering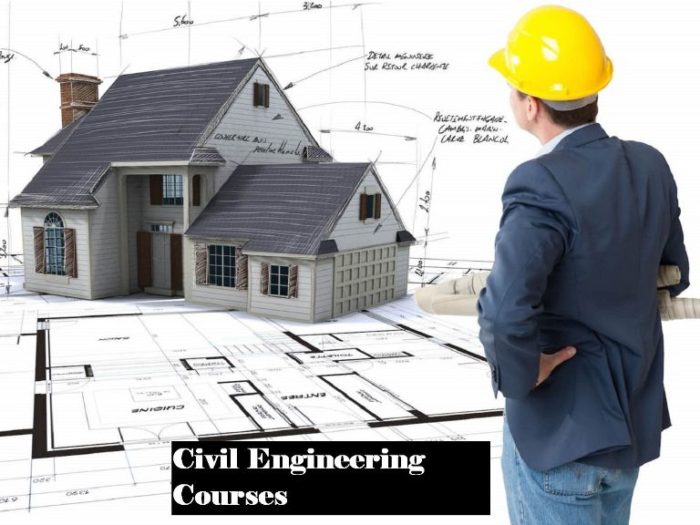 Civil engineers are the people who help in shaping our communities by designing and creating essential structures such as airports, highways, and dams. Apart from building these infrastructures, projects, and systems, the civil engineer is also saddled with the responsibility of supervising their construction. While most engineering courses offer high opportunities for employment, civil engineering is more like a sure thing. In Nigeria, a graduate from this discipline can fit into any construction company, both the indigenous ones and those owned by expatriates. This course of study earned a mention among the most marketable courses to study in Nigeria since it offers both employment opportunities and even gives its graduates a chance to strive for financial independence by starting up their own construction company.
A civil engineer can look for employment in construction. They can also be employed by those involved in fields like production, distribution, and storage of electricity, water, and gas. Organizations that employ the services of civil engineers pay good salaries and it gets even better when your employer is a multi-national organization.
Career Opportunities For Civil Engineering
Building control surveyor
CAD technician
Consulting civil engineer
Contracting civil engineer
Design engineer
Estimator
Nuclear engineer
Site engineer
Structural engineer
Water engineer
5. Geology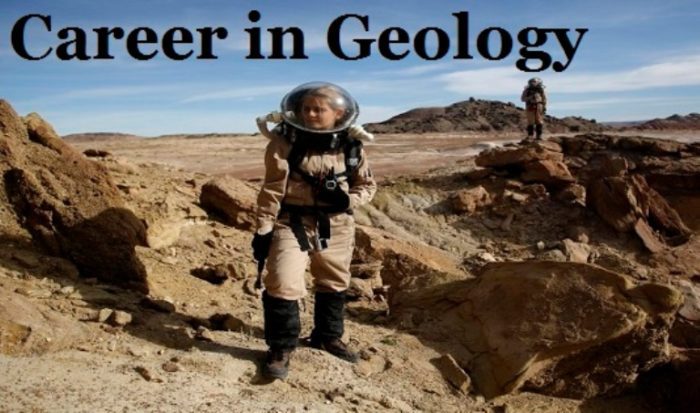 As a course of study, geology is not so popular in Nigeria, but it is listed among the most marketable courses to study in the country. Besides, when you consider the fact that geology graduates are high on the list of employees for oil companies, you will just have to agree. A graduate of geology is armed with knowledge of natural phenomena such as floods, earthquakes, volcanic eruptions, and landslides. This aids them in determining the safe areas for buildings and other forms of construction.
The field of geology also extends into the investigation of earth metals, oil, mineral, water, and natural gas, including their different methods of extraction. The course does not attract many students in Nigeria, but those that enrolled and graduated from the discipline can explore a plethora of career opportunities in diverse sectors, including:
Oil, gas, and petroleum sector
Groundwater industry
Environmental consultancies
Civil engineering/construction companies.
Government
Academic institutions
The mining sector
Career Opportunities in Geology
Engineering geologist
Environmental consultant
Geochemist
Geophysicist
Geoscientist
Geotechnical engineer
Hydrographic surveyor
Hydrogeologist
Mudlogger
Wellsite geologist
6. Computer Science/IT Courses
Technological advancements have gone a long way in making life easier in a country like Nigeria. Its problem-solving initiatives have boosted productivity in different sectors in the country. All the organization in the country require the services of a computer scientist and the recent outbreak of the Corona Virus pandemic have greatly increased the already high demands for experts in this field. Many companies learned their lessons during the extended lockdown which made them appreciate the impact technology plays in their business. Thus, the months following the lifting of the lockdown saw higher demand for graduates of computer science with envious paychecks.
In Nigeria today, employers now value both the technical and non-technical skills of computer science. The common employers of IT experts are IT service providers and IT consultancies. However, since it has become glaring that most businesses of today are heavily dependent on computers to function optimally, several organizations like banks, telecommunication companies, data warehouses, universities, hospitals, etc have now created IT departments that regularly demand the use of computer scientists.
Career Opportunities For Computer Scientists
• Application analyst
• Applications developer
• Cyber security analyst
• Data analyst
• Database administrator
• Forensic computer analyst
• Game designer
• Games developer
• Information systems manager
• IT consultant
• Software engineer
• Systems analyst
• UX designer
• Web designer
• Web developer
7. Estate Management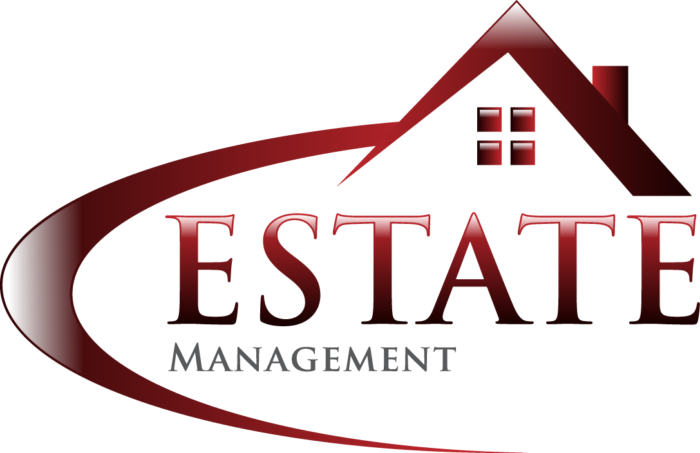 Listed among the popular environmental courses to study in Nigeria, estate management bears the burden for the development, maintenance, and management of landed properties. It is the dream of every hardworking Nigerian to acquire and develop a piece of land and as the number of landlords keeps increasing by the day, the number of available jobs in the estate management field also increases with it.
Career opportunities for graduates of estate management in Nigeria may not be as good as what is obtainable in developed countries, but the employment opportunities keep growing with the passage of time. Besides, estate managers who are enterprising can opt for financial independence by becoming self-employed. Those seeking to find employment in the field can check out property consultant companies, real estate departments under financial institutions, government agencies like Town Planning Authorities, etc.
Career Opportunities in Estate Management
• Building Control Surveyor
• Building Surveyor
• Chartered Loss Adjuster
• Commercial/Residential Surveyor
• Construction Manager
• Estate Agent
• Estate Surveyor and Valuer
• Estates Manager
• Expert Witness
• Facilities Manager
• Land Valuer
• Land/Geomatics Surveyor
• Landscape Architect
• Maintenance Officer/Manager
• Mortgage Adviser
• Nature Conservation Officer
• Planning and Development Surveyor
• Project Appraisal
• Project Manager
• Property Arbitrator/Mediator
• Property Assessor
• Property Auctioneer
• Property Developer
• Property Inspection Officer
• Property Manager
• Rating Valuer/Officer
• Real Estate Contract Officer
• Real Estate Marketer
• Rural Practice Surveyor
• Sustainability Consultant
• Town Planner
8. Medicine
It has been a long-standing belief that medical practitioners make more money than people in other professions and it is thanks to this belief that it has always topped the list of the best courses to study in Nigeria. However, we must acknowledge the fact that paradigm shit is on the way, especially when you consider the current situation of things in the country. That notwithstanding, the medical profession is still held in very high esteem for several reasons;
Graduates from the school of medicine have almost a hundred percent chance of scoring plum jobs
In Nigeria, to get admitted into any medical school is highly competitive and one of the requirements includes getting very high UTME scores
The title "doctor" attracts a lot of prestige and respect
Medical practitioners make lasting impacts and impressions on their various communities.
Overall, medicine doesn't go out of fashion as long as there are human beings in the world. The field can only undergo changes, especially in technology to serve humanity better. Medicine and Surgery which is defined as the science/practice of the diagnosis, treatment, and prevention of disease is a profession that has been in existence for thousands of years, yet Nigeria still does not have enough physicians as of 2021. This narrative only establishes the fact that there are more than enough vacancies waiting to employ doctors as they graduate from medical school.
Medical doctors can be employed in government-owned health facilities, many of them work in private hospitals, and there is a good number that will opt to open and manage their own clinic while employed by the government. The best part of studying medicine and surgery is that its graduates can travel abroad to search for greener pastures.
Career Opportunities For Medical Practitioners
Anesthetist
Cardiologist
Clinical radiologist
General practice doctor
Hospital doctor
Neurologist
Ophthalmologist
Pathologist
Psychiatrist
Surgeon
9. Pharmacy
Another highly placed course of study in Nigeria is Pharmacy. It is a respected course, requiring only the best minds. The scope of pharmacy covers everything that has to do with medication – the production process, the administration, the efficacy, and the side effects.
Pharmacy as a course covers the dispensing of medical drugs which is the one that is more popular. Since it is connected to general health care, pharmacy offers a lot of job opportunities for its graduates in the same way as medicine and surgery. Graduates in the field can decide to work in large retail chains, some prefer to go for independent pharmacies that come in various sizes, you will see many working in small or medium-sized chain stores, and a lot of them are employed at GP surgeries or health centers. A majority of pharmacists work in hospitals, both government-owned and private health facilities. Pharmacists also work in industries belonging to private sector organizations like pharmaceutical companies, including food and drink companies. In these areas, you will find them working in different units in research and development, marketing, quality assurance, plus sales and management.
Career Options For Pharmacists
• Community pharmacist
• Hospital pharmacist
• Research scientist (medical)
• Clinical research associate
• Higher education lecturer
• Medical sales representative
• Medical science liaison
• Pharmacologist
• Physician associate
• Product/process development scientist
• Regulatory affairs officer
• Research scientist (life sciences)
• Science writer
• Toxicologist
10. Mass Communication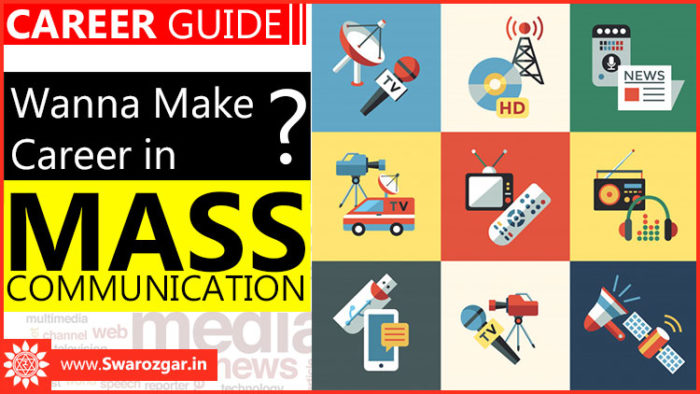 Mass communication is a course of study that deals with the dissemination of information to a wider audience through the mass media. As a profession in Nigeria, mass communication is in high demand. In recent times, we have observed increased requests for mass comm graduates both in the developed world and developing countries, especially in areas such as broadcasting and Media Technology like Film Media and Journalism.
The normal unspoken requirement is that a journalist who is looking to work in television needs to look pleasing to the eyes. To thrive in radio, a journalist must come complete with a melodious voice while for print media, all you need is exceptional writing skill. With that said, it is glaring that to thrive in the field of mass communication, one does not just require academic qualification, any prospective student in the field must be sure to have that extra something to excel.
As one of the most marketable courses to study in Nigeria, a graduate of mass communication can be employed in different sectors. For instance, those who majored in electronic journalism can find work in newscasting, program anchoring, news reporting, editing, and more.
Even outside the mainstream media, mass comm graduates can decide to follow a career path in blogging, they can try public relations practice, opportunities abound in advertising, communication design, and campaign management, as well as independent photojournalism.
These are the career opportunities open to mass communicators
Reporter
Broadcaster
Presenter
On-air personality
Journalist
Editor
Photojournalist
Public relation officer
Advertising expert
Film-Maker
Script-Writer
Producer
Fashion Photographer
Cinematographer
Film Director
TV Correspondent
Radio Jockey/ RJ
Screenwriter
Sound Engineer
Sound Mixer Sound Recorders
Special Correspondent
Art Director
Editor
Event manager
Worst Courses To Study in Nigeria
Going to study a course in any tertiary institution is never a guarantee that that one would score an instant job upon graduation as there are a lot of jobs that are not just marketable as far as Nigeria is concerned. These groups of courses have been tagged as the worst courses to study in Nigeria and the reason is not far fetched;
Most of the listed worst courses to study in Nigeria are not lucrative
The courses are highly undervalued when it comes to the labor market
They have a very low employability rate
The number of companies or organizations that can employ them is highly limited and even the available positions may be occupied
The courses don't come with great opportunities for setting up your own business
People who studied these courses may end up changing career paths in the future or adding a side hustle to be able to make ends meet.
1. Physical Health Education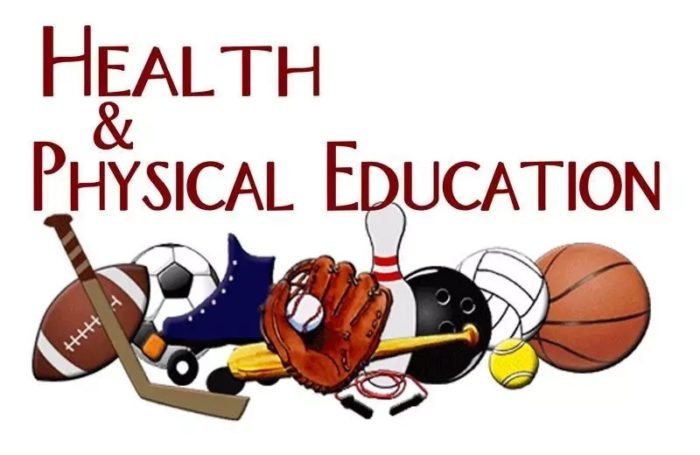 Our number one on the list of worst courses to study in Nigeria is physical education. It involves the teaching, performance, and understanding of the basic motor skills including games, and lifelong fitness activities. PHE also entails personal and social skills related to participating in physical activities.
In developed countries, many are making the big bucks in the fitness field but the same cannot be said for Nigeria where many don't seem to care for fitness. The harsh economic weather in the country has tailored people's interest into earning money to put food on the table not to pay for a fitness instructor.
When you study physical and health education in a tertiary institution in Nigeria, be sure that you will likely end up as a classroom teacher in any of the primary and secondary schools. However, there are graduates who were lucky enough to be employed in
Sport management
Retail sales
Fitness facilities
Athletic programs
Municipal recreation
Camp settings
Boys and girls clubs
Community programs.
Though health and fitness expert do have a lot of job opportunities in other parts of the world, the reverse is the case in Nigeria and even after you have graduated, you may not find any job opportunity waiting for you.
Career Opportunities For Graduates of PHE
• Adaptive Physical Education Specialist
• Adventure/Outdoor Educator
• Aerobics Instructor
• Athletic Coach
• Athletic Director
• Athletic Trainer
• Camp Director
• College Instructor/Professor
• Community Sports Director
• Corporate Wellness Specialist
• Dance Instructor
• Director of Intramural Sports
• Director of Marketing
• Director of Operations
• Early Childhood Motor Skills Instructor
• Education Administrator
• Exercise Physiologist
• Facility/Venue Manager
• Fitness Instructor
• Health/Fitness Consultant
• Health Promotions Director
• Health Researcher
• Human Kinetics Speciali
2. Social Studies
There are so many courses of study that have been rendered useless in Nigeria and needless to mention, social studies happens to be one of them. It is a discipline that focuses on society – understanding how people in the society are influenced by peer pressure, how they practice their culture, including several other societal factors.
When you study social studies as single honor in the tertiary institutions, just bear in mind that you may likely end up in the classroom teaching the course to primary and secondary school students. Another fact that needs consideration is the new regulation from the Ministry of Education saying that prospective teachers in any government-owned school must present a degree in education before they can be employed as instructors. This is vital information for prospective students of social studies; rather than going to study the major social studies, it will be advisable for the person to go for social studies education to increase his or her chances of gaining employment in the schools after graduation.
Career Opportunities For Graduates of Social Studies
• Area and Cultural Studies Professor
• Elementary School Teacher
• High School Teacher
• Middle School Teacher
• Principal
• Superintendent
• Tutoring Services
• Activities Coordinator
• Curriculum Development
• Curriculum Specialist
• Debate Coach
• Economics Teacher
• Education Policy
• Educational Sales
• Geography Teacher
• Grant Writer
• High School Teacher
• Higher Education Student Services*
• Historic Preservation
• History Teacher
• Management
• Middle School Teacher
• Museum Curator*
• Nonprofit Administrator
• Political Science Teacher
• Professor*
• Program Coordinator
• School Counselor*
• Social Studies Teacher
• Sociology Teacher
• Substitute Teacher
3. Home Economics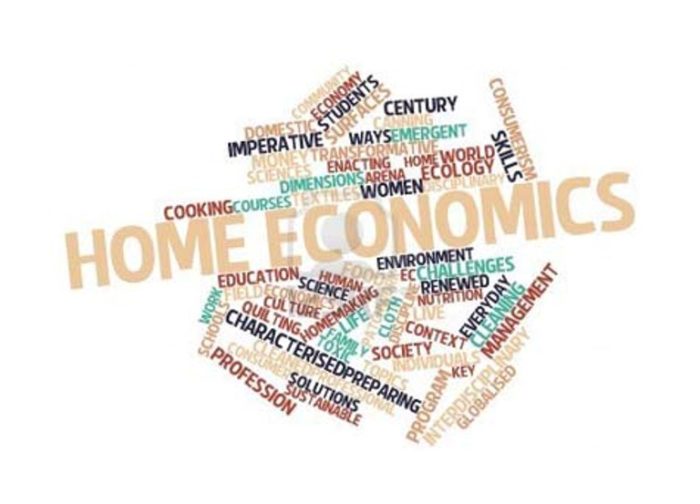 Home Economics is a course of study designed to deal with relationships in different spheres of life – between individuals, in family settings, within the communities, and the environment where people reside. Home economics is very far from the best courses to study in Nigeria as the graduates will always have to make do with employment in primary and secondary schools as teachers. Those who specialize in the field hardly get employed in any other organization except for schools.
Even though it is not so marketable in Nigeria, home economics is a good course offering a plethora of skills. The only snag in enrolling for the course is the employability of its graduate which is very low. The course is divided into several areas like food and nutrition and clothing and textile. Those who insist on studying the course can try being self-employed as it offers an opportunity for financial independence, though the prospects are not so wide.
As far as the economic weather in Nigeria is concerned, going for a non-marketable course may well be a waste of time and home economics is included under this umbrella.
Career Opportunities
Interior Designers
Dietitians and Nutritionists
Chefs and Head Cooks
Childcare Workers
Tailors, Dressmakers, and Custom Sewers
Teaching
4. Sociology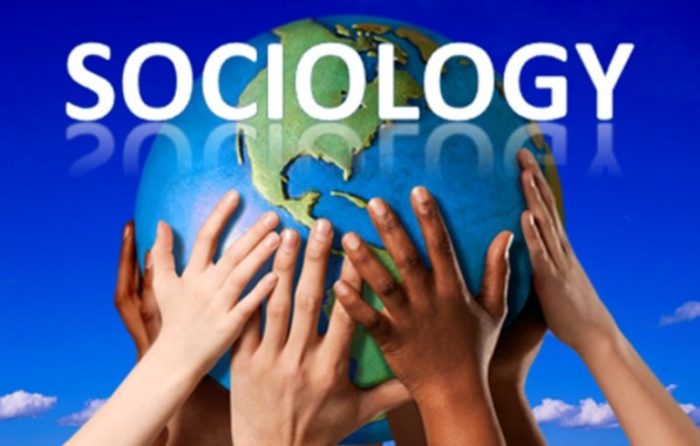 Sociology may be a good course to study, but it wouldn't be such a good idea for someone in Nigeria to undertake this course. Being an expert in understanding human beings and their social interaction is far from lucrative in Nigeria with the current harsh economic situation.
Again, most sociology graduates may likely become completely unemployed or underemployed making it one of the worst courses to study in Nigeria. After graduating, sociologists can find employment in several sectors, including research institutes, the criminal justice system, public health, welfare organizations, etc.
Career opportunities abound in sociology, however, they may not be as lucrative as what is obtainable in highly marketable courses like medicine and surgery, accountancy, and engineering.
Career Opportunities For People With a Degree in Sociology
Social researchers
Caseworkers
Paralegals, public relations workers
Administrators
Community organizers
Public policy researchers
Data analysts.
School teachers
College professors
Research analysts
Survey researchers
Gerontologists
Statisticians
Urban planners
Community developers
Criminologists
Demographers.
Counselors or therapists. (with specialized training)
Advice worker
Community development worker
Further education teacher
Higher education lecturer
Housing manager/officer
Marketing executive
Police officer
Policy officer
Youth worker
Charity officer
Civil Service administrator
Family support worker
Human resources officer
International aid/development worker
Life coach
Newspaper journalist
Probation officer
Public relations officer
Social worker
Special educational needs coordinator (SENCO)
5. Zoology
In many of the top Nigerian universities, zoology is a course that is often considered as a second option or a last resort when you can no longer be admitted into other departments. Even the universities on their own would offer prospective students who didn't meet the cut-off marks for their desired courses a study in Zoology. The reason behind this is that zoology is a course that nobody wants to study because it is not considered to be marketable.
Simply interpreted as the science and study of animals, zoology as a course has little or no appeal in a country where wildlife is not appreciated. However, those who are studying the course gain additional experience, skills, and contacts by engaging in voluntary work. They can look for opportunities from zoos, animal welfare groups, wildlife parks as well as conservation projects. These extra-curricular activities and on-the-job training will enhance their chances of landing a good job position when they have completed their studies.
Career Opportunites For Zoologists
• Academic researcher
• Animal nutritionist
• Ecologist
• Environmental consultant
• Environmental education officer
• Higher education lecturer
• Marine scientist
• Nature conservation officer
• Science writer
• Zookeeper
• Zoologist
6. General Arts
As a course of study, general arts cover a range of art disciplines including the likes of visual art, paintings, sculpture, and many more. General arts have this inherent intricacy that poses a problem for its students when they want to decide on a job route in life. With the current reality in Nigeria's economy coupled with the raging epidemic plaguing the country, it is becoming more difficult or even impossible for people to decide to spend their hard-earned funds on art.
An average Nigerian would rather spend his scarce resource on essentials like food, shelter, and clothing rather than lavish it on artwork or even visit a gallery. This is the number one reason why arts has never been a marketable course to study in Nigeria. Thus, a course that is so underrated will not be the best choice for someone who wishes to excel in life.
Career Opportunities For Graduates of General Arts
• Publisher
• Author/Writer
• Journalist/Broadcaster
• Advertising Representative
• Archivist
• Librarian
• Artist
• Musician
• Blogger/Content Marketer
• Actor
• Events Director
• Film Maker
• Financial Analyst
• Graphic Designer
• Beautician
• Estate Manager
• Estate Developer
• Real Estate Agent
• Human Resource Specialist
• Administrator
• Politician
• Lawyer/Attorney/Solicitor
• Marketing Executive
• Public Relations Specialist
• Project Manager
• Entrepreneur/CEO
• Research Analyst
• Teacher/Professor
• Social Worker
• Statistician
• Technical Writer
• Web Developer
7. C.R.K/I.R.K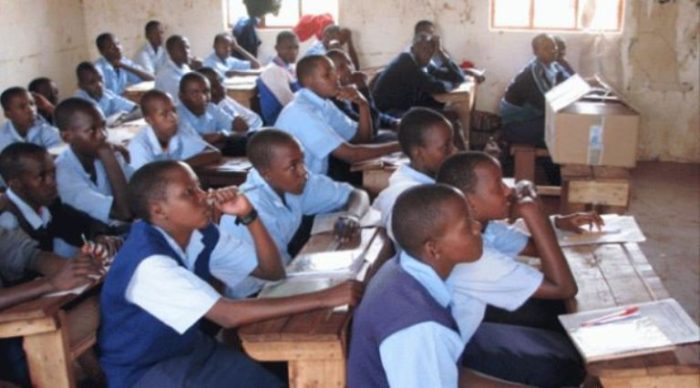 C.R.K/I.R.K is definitely a bad choice for one to make in Nigeria. The employment opportunities for graduates in this field are arguable the lowest as they are only employable in academic institutions and perhaps religious organizations.
We must also acknowledge the fact that even the teaching appointments that were available to them were some time ago disrupted by the Nigerian government when they took Christian Religious Knowledge out of the academic curriculum. Needless to say, this move made all the teachers of CRK redundant.
Another instance happened when the ministry of education merged Christian Religious Study with Islamic Religious Study which caused an uproar among religious organizations like CAN. The education ministry later reconsidered their move and re-introduced both courses as separate disciplines into the curriculum. Thus, CRK/IRK graduates can still get employed as teachers.
Some of the Job Opportunities Available
Sunday school teacher
Chaplain
Instructor
Imam
Secondary school teacher
University lecturer
8. Library Science
Truth be told, over 97 percent of people in library science never applied for the course. What usually happens is that the university will impose the course of study on those that didn't qualify for their desired courses. Library science is listed as one of the worst courses to study in Nigeria because of its very low job availability. In fact, if you don't know some well-placed individuals, finding a job with this qualification may well end up as an effort in futility.
The sciences of libraries appear to be redundant as libraries in Nigeria are mainly dysfunctional. Nigerians lacking good read habits is one reason, but we must also consider the fact that the digital age/generation is on the rise. Graduates of library sciences are limited to job opportunities in the teaching profession and in managing libraries which is fast going into extinction. Besides, those who studied library and information sciences are far better than the library science graduates and faced with making a choice, an employer will go for the former.
Graduates of Library Science Can Work As
• Archives and special collections librarian
• Children's librarian
• Competitive intelligence analyst
• Electronic resource librarian
• Information architect
• Information officer
• Internet trainer
• Knowledge management specialist
• Learning resource center librarian
• Librarian and media specialist
• Program consultant
• Publishing manager
• Rare books curator
• Reference librarian
• Research analyst
• School librarian
• Semantic modeler
• Senior program manager
• Subject specialist librarian
• Taxonomist
• University library director
• Urban branch manager
• Web content strategist
• Youth services librarian
9. Horticulture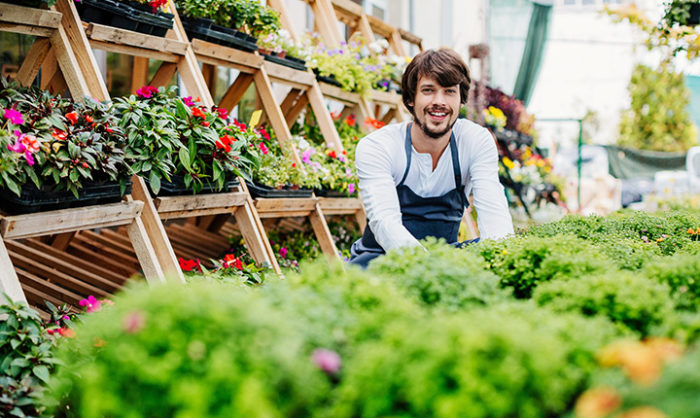 Agriculture may be listed as one of the most profitable courses to study in Nigeria, but it has some branches that are not doing much in the country. A good example is horticulture. An apt definition of horticulture says that it is the study cum cultivation of ornamental plants, vegetables, and trees, and going by what is listed as the scope of horticulture, it will make no sense for the average Nigerian who lives from hand to mouth.
Rather than lavish their scarce resources on ornamental plants, they can as well spend it on crop-yielding plants that can take care of their stomach. This narrative is a clear indication that any horticulture graduate in Nigeria will not find it easy to get a good job.
Career Opportunities
Plant Pathologist
Consultant in horticulture
Ornamental horticulturist
Horticultural technician
Plant Care Worker
Nursery Staffer
Landscape Designer
Writer
Pest Management
Horticultural Inspector
Business Management
10. Crop Science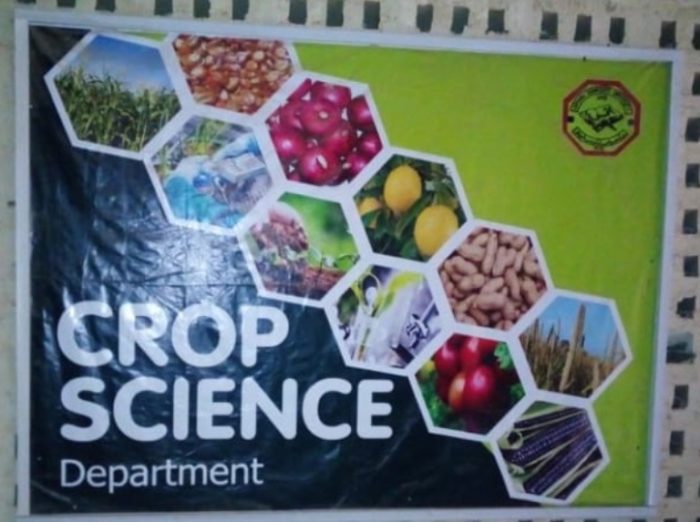 In developed countries of the world, people who majored in crop science are well-positioned to score good jobs but the reverse is the case in Nigeria. Graduates of crop science may find employment opportunities in large farms or they may decide to start cultivating crops on their own. Whichever may be the case, neither of the options is considered to be lucrative enough.
We are still looking forward to that time when Nigeria will invest more in the agricultural sector which is expected to make crop science more viable as a course of study. However, for the present, the discipline remains among the worst courses to study in Nigeria.
Career Options
Agribusiness
Biotechnology
Crop and Food Production
Plant Breeding and Genetics
Urban Agriculture and Horticulture
Water Quality and Environmental Systems
Weed Sciences