Technological advancements in the internet space have brought about so many innovations, one of which is online dating sites. South Africa, for instance, has seen the rise of a good number of these matchmaking sites that have birthed a lot of long-lasting relationships, giving credence to the sites. But then, we have seen quite a good number of these matches that ended badly for the people involved; though, this does not mean that dating sites are completely bad.
How Effective Are Online Dating Sites In The Concept Of Finding Real Love?
Online dating sites in South Africa have proved to be quite effective, however, users still need to do their own part to stay safe. First, ensure that whichever site you decide to enroll with is known to be safe and be sure to adhere to the necessary online safety tips like taking things slowly, never divulging vial info, meeting in public places alone, and never disclosing banking info. To make it more secure, the owners of these sites also took a lot of safety measures;
Most of the trusted online dating sites are equipped with dedicated security teams whose major focus is to proactively keep members safe; this way, you won't have to just reach out to somebody that might prove to be dangerous.
What of their real-life workers and automatic security that don't joke with user concerns.
By keeping your personal info private, the system keeps you protected.
Even the conversations are encrypted which is deemed to be safer than communicating via other devices or apps.
Members are still granted access to some additional safety education content that aids in prolonging their safety after they have had a physical meeting with a partner.
Considering all these safety measures that have been put in place, one would want to believe online dating to be very safe. However, it is very important enrollees take caution seriously while chatting with strangers to avoid ugly incidences, but then, many have located their life partners through online dating sites; the pendulum can swing either way.
Top Online Dating Sites in South Africa
A good number of these online dating sites require members to pay for subscriptions before they can become premium members while some others are free. There are many that are strictly for serious relationships while others are for casual hookups and stuff like that.
1. AfroIntroductions.com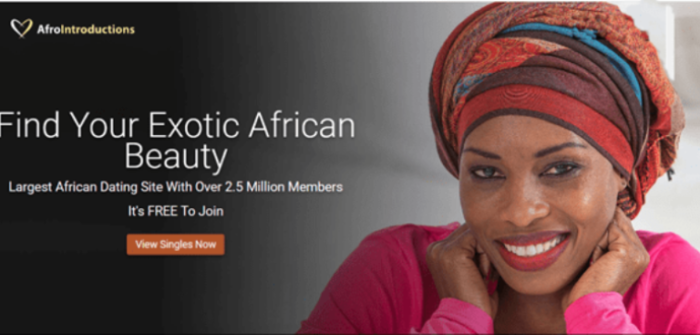 Active Since: 2002
Owner: Cupid Media Net Work Family
Usage Statistics: Above 4.5 million members
Sign up Fee: There is the free version but pricing starts at $12.50 / Month
Features: AfroIntroductions is straightforward, easy to navigate as well as browse profiles. A top counter tells visitors the number of people available at any given time. It Boasts of Mutual Matches and Reverse Matches (servers that provide visitors with profiles of people in their category, based on their criteria, making it easier to find your ilk).
If the talk is about the best online dating sites in South Africa, then, AfroIntroductions is a front liner. The sketchiness of online dating means that you are likely to cross paths with fake people with fake identities, but with AfroIntroductions you are sure to meet plenty of real and eager singles who are ready to mingle.
To sign up for AfroIntroductions requires enrollees to fill out vital info like age, gender, your test in a date (tall, short, athletic, or otherwise. This aids in narrowing down your search when the time comes), favorite colors, places you wish to visit, and you still get to talk more about yourself.
Locating Potential Matches
To locate potential matches on AfroIntroductions, several options abound –
Search by blurb or motto – Leveraging this option in searching out potential dates gives you a general idea of their personality (whether serious, funny or on the middle ground). Enrollees always prefer the easier option of scanning through the available profile photos.
The advanced search feature – With this, clients are permitted to filter the available dates by a number of characteristics, which include body type (muscular, big, average build, etc.), wants kids vs. doesn't want kids, smoker vs. non-smoker, and even zodiac sign
AfroIntroductions operates three membership levels
Standard: Here, clients are permitted to search for matches based on their preferences and send out interest to any member. They can equally read incoming messages from paying members
Gold: Enrollees at this level are permitted to communicate with all members via Instant Messaging, audio/video chat, anonymous browsing, ad-free browsing. Here, you can meet a partner of your choice without venturing outside
Platinum: Clients here are afforded a higher ranking in searches, extensive search features, more profile space, VIP profile highlighting, and message translating.
Reviews From Afro Introduction Users
Afro Introductions have recorded a lot of testimonies from benefiting members
It was love at first sight for Awa and Sheldon who started as friends and are now parents to two kids
Another user Cess has this to say "He came into my life and everything fell in place"
Irene said "thank you for making this possible for us"
2. South African Cupid
Active Since: 1999
Owner: Cupid Media Net Work Family
Usage Statistics: 4.5 Million Members and counting
Sign up Fee: Free sign up and free membership for the first 90 days, Pricing starts at $5.83 / Month
Features: There is an option to verify your profile by uploading your identity docs; this will be matched with the info you provided during sign-up. The site can also boast established website design, premium member options, Audio and video chat, and forums
The same Cupid Media Network controls South African Cupid and Afrointroductions, though Afrointroductions has more user base. SouthAfricanCupid is one of the best online dating sites in South Africa with a major focus on long-term relationships. It has a quick and easy sign-up process requiring enrollees to key in their names, gender, email, including a preferred password. A brief description of yourself follows (lifestyle, hobbies, traits), and your preferred type of partner.
Locating Potential Matches
Enrollees browse matches to locate potential dates leveraging four display options/choices for the profiles
Photos with basic information,
Photos with basic information including a brief blurb about them,
Full profile
For a more targeted search, enrollees have a handful of criteria they can specify: including age, ethnicity, location, body type, education, lifestyle choices (drinking, smoking, etc.), marital status, religious views, whether they have kids, even their star sign.
How To Communicate With Potential Matches
Communicating with potential matches on South African Cupid is easy, the messaging system has different options
Clicking a heart icon/sign on any profile to "register interest"
Add them to your favorites
The site prompts visitors when potential matches are online and when they commence Instant Messaging chats.
Availability of audio and video chat; This has proved useful in deciphering your compatibility with a potential match before the physical meeting
Standard members are permitted unlimited communication with premium members, however, they need upgrading to Gold or Platinum before sending or reading messages from other Standard members
Membership levels here include;
Standard – Offers craft customized searches, browsing of recommended matches, sending interest, communicating with premium members
Gold – All of the above, including Communication with all members, Instant Messaging, audio/video chat, anonymous browsing, ad-free browsing,
Platinum – All of the above, including Higher ranking in searches, extensive search features, more profile space, VIP profile highlighting, message translating
The option of profile verification is SouthAfricanCupid's unique feature – just upload your identity docs like your Driving license, passport and the site will compare it to the info you inputted at the point of entry to verify your details. This may not be mandatory but it will distinguish your profile as a genuine and trustworthy one.
Both signing up and the first 90 days of trials are completely free, but what you will get is a platinum membership
Review From South African Cupid
South African Cupid has witnessed many positive reviews from experts
Many have praised their customer service support for being very responsive
The site's use of psychological matching/pairing of partners based on personality tests has been lauded
3. DatingBuzz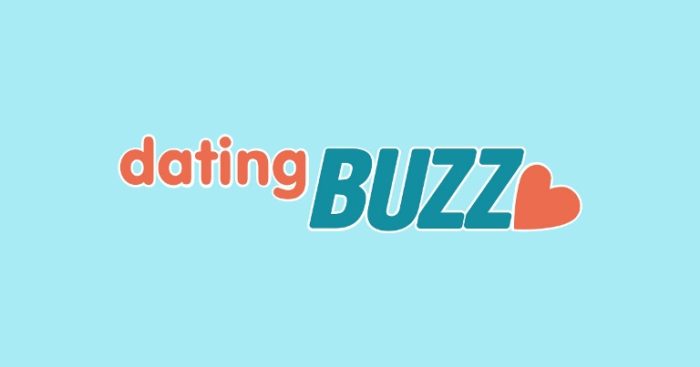 Active Since: Launched in 2005, rebranded in 2002
Owner: N/A
Usage Statistics: N/A
Sign up Fee: Free Membership but offers different subscription levels, pricing starts at

US$15.00

 per month
Features: Tell a Friend feature
Another top online dating site in South Africa is DatingBuzz.co.za – launched in 1997, this dating site got rebranded in 2002 and has since gone international. They now have sites for Europe, The US, Singapore, India, and other African countries, however, members on these other sites can be accessed on DatingBuzz.co.za
You can sign up manually or by linking your existing Facebook account, then, enter info like birthday, username, email, password, gender, and your preferred age range and gender for your ideal match. In the end, you will get a verification email with a link, click on it, and complete your basic info.
Other sections of your profile that must be completed before you can make searches or view matches include;
'About Me'
'My Ideal Match'
'In My Own Words'
The remaining can be filled at your convenience but you are free to start browsing on the dating site at this level.
Locating Potential Matches
For a Basic Search, users can filter by age range, gender, match gender, and location.
Advanced Search will include photo status plus some of the criteria selected while filling your own profile.
It is possible to search by usernames or keywords, browse new members, members who are currently online, popular members, those that have birthdays, or those that recently modified their profile.
DatingBuzz's Connection section will let users browse 100 of their two-way matches (premium subscriber can browse 1000), where each fits the other member's specified ideal match criteria. Things to view here include – members that have rated you, viewed your profile, or added you to their favorites.
DatingBuzz gives a match compatibility percentage for each profile a member views, with this; you may know who is compatible and who is not.
You can communicate in two ways – just click on your chosen profile, add them to your favorite, or send a virtual gift. You can invite members to see your pictures and send out a basic message. The messages must be text-only and can only be leveraged by premium subscribers. "quick, snappy" One-Liners are available to free members who have fully completed profiles with approval from DatingBuzz.
Membership level and what they have on offer are listed below
Free
Create a profile
Upload photo
Reply to messages
Subscribe
Read and send out unlimited messages
Send virtual gifts
View up to 1000 matches
View private photos
See members that have viewed your profile
Sort your search results
Search messages by keyword
Reviews From Dating Buzz Users
For Dating Buzz, A User Barth Watson said he found what he wants on Dating Buzz and recommends it for everybody, though; he said it will not happen very fast, patience is the key
Marcus wrote on the 13th of October 2021, thanking Dating Buzz for matching him with his life partner; they are about to become first-time parents
On Cindy Bailey's side, it was not so good, "nothing but anger" she wrote, narrating how Dating Buzz debited her for another subscription when she didn't request.
Unique Site Features
Tell a Friend feature – You can help a lonely friend with this feature by clicking this button on a selected profile and inputting your friend's details like name and email. The site will then reach out to your friend with a brief summary of the profile you chose and perhaps a short personalized message from you. It is now left for your friend to indicate interest by responding to the message from DatingBuzz. This functions as some sort of referral and have brought in many members to the site
4. Matchmaker.co.za
Active Since: 1997
Owner: N/A
Usage Statistics: N/A
Sign up Fee: Free Registration but requires payment for subscription
Features: notes feature: Notes feature and star rating feature
You cannot just leave Matchmaker out of the best online dating sites in South Africa as it excels in connecting singles from different parts of the country. So many people have found long-lasting relationships through their matches on the sites and there are proofs of some that have found their life partners.
Sign up Process
Searching the site without creating your personal profile is very, possible but you are required to set up a profile before you can be permitted to view the profiles of a full member.
How to Register On Matchmaker
Registration is easy – Select a username (alias or screen name) and create your profile but you must describe yourself and the type of date you would prefer. Complete your signing up by uploading a photo; though, this must be approved by Matchmaker in under 24 hours.
Basic quick search and advanced search are open to members that want to locate potential matches. Filtering can be done based on details like age, location, hair color, smoker vs. non-smoker.
Click the 'Contact Him (or Her)' link to communicate with other members and type the info you wish to convey in the message box, then send. Premium subscribers will get replies from the people they sent out messages to.
Membership levels on Matchmaker include
Free
Create a profile
View two-way matches
See the people that have viewed you
Read unlimited messages
Standard
Send unlimited messages
View private invitation-only photos
Sort search results
Search messages by keyword
Premium
Everyone can reply to you
The unique feature here is the notes feature that allows users to include a note plus star rating that will allow them to keep track of everyone they come across on the site.
Reviews From Users
On the 1st of March 2021, a user Mbongeni Brian praised Matchmaker for making his path cross with the woman of his life, recommending it for those who have given up on love
Mmapula wrote on the 23rd of September 2021" Wonderful site, I found my match thank you".
Ephraim also wrote on the 28th of July 2021 praising the site
5. Bumble: Best for Shy Men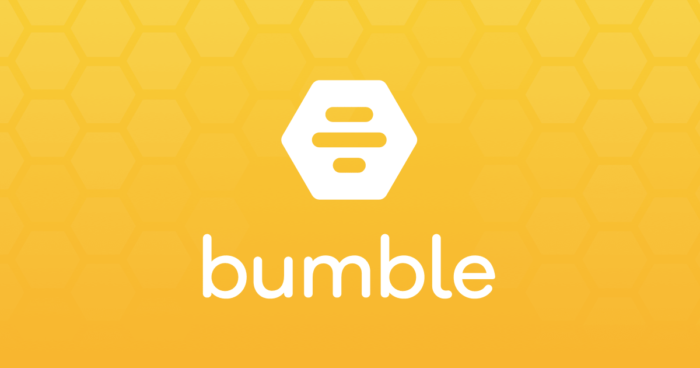 Active Since: December 2014
Owner: Whitney Wolfe Herd
Usage Statistics: More than 800 million matches as of March 2017, 10 billion swipes per month, and 42 million as of 2020
Sign up Fee: Free, but offers subscription packages
Features: Messaging feature, video chat,
South Africa can boast several dating sites and Bumble happens to be one of them. This online dating site is also known as 'the feminist Tinder; this is so because, immediately a guy-girl match is made between two users, the female is the one to make the first move. It goes without saying that this site is created to suit the needs of shy men. Interesting to note that a match on Bumble lasts 24 hours and if the lady fails to message the man, it disappears permanently.
A guy is allowed to opt for an extension of another 24 hours if after the first 24 hours the lady fails to make contact. However, this is just permitted for one person a day. The dating site was created to empower the female folks, assisting them to advance their communication as well as helping their male counterpart know that the ladies are interested
There are two platforms operating under Bumble – one is for making new friends, the other is for online dating. Most of the same-sex matches are realized on the BFF (a matching system for friendships) platform and in this case, it does not matter who makes the first move. Users are expected to create profiles before proceeding to seek companionship on the site by providing vital info like age, gender, location, and physical description. Also, a profile picture is mandatory
Making Matches on Bumble
Bumble leverages an algorithm in recommending matches, thus, it is recommended for users to ensure that their profiles are complete and accurate. You find matches by swiping suggestions, this boosts the accuracy of Bumble's behavioral matchmaking technology. When you like someone and the person likes you back, the site creates a connection between both of you and chatting can commence immediately. The more likes you receive, the more your visibility.
It is obvious that Bumble offers basic features such as messaging, however, users can only achieve high-end features like video chat after signing up for a Bumble Boost account. Though it is an inexpensive premium account, users still prefer to try out the free account just to know whether it meets their needs.
Reviews From Users
Bumble is a site that has had mixed reviews – those it has worked for lauded the site while the disappointed ones had some bad experiences to share with the public
On the 1st of August 2021, Gerald wrote, describing Bumble as one of the worst sites, all his matches turned out to be more than 400 miles away
On the 26th of August 2021, Mr.T called it a horrible racist site
Free Online Dating Sites
While all the aforementioned dating sites charge money at the subscription level, there are some top dating sites that come completely free of charge
6. OKcupid.com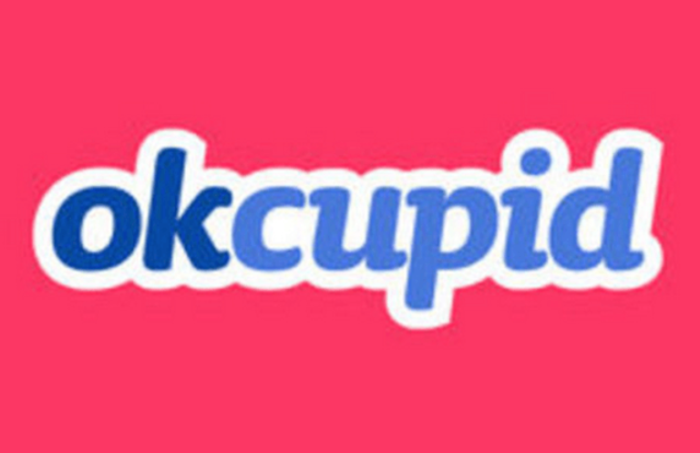 Active Since: 19 January 2004
Owner:

 

IAC

Usage Statistics: N/A
Sign up Fee: Free
Features: Free online dating site, has a question matching system
OkCupid isn't just popular in South Africa alone, it is well known in other parts of the globe. This online dating site takes the dating business to a brand new level with multifaceted algorithms to search out the perfect match. OkCupid can give you anything from a one-off date to a serious relationship – a great place to get new acquaintances to go hang out with, hit a movie, or grab a bite without getting serious.
Sign-up Process
The site put out several ways of signing up – inputting your info manually like name, age, height, occupation, and the likes, or going through your existing Facebook account.
The enrollee will be prompted to create a username, nickname, and password for future log-in.
After answering some questions about yourself, you will like three profiles, then the system sets you up with enough potential matches. At this stage, you are ready to commence browsing all the profiles at will.
How To Locate Potential Matches
To locate potential matches on OkCupid, you can choose from multiple different fillers. Other people's details like username, image, and location will be visible for you to choose from. OkCupid came up with a percentage that tells users whether they are compatible with a potential date or not; the margin of your compatibility is also visible. The Enemy percentage will tell you when a profile is totally wrong for you.
To ease the process, OkCupid has this QuickMatch that allows users to either like or dislike a profile; it equally notifies both members when there is potential. Two-way communication is allowed on the site and they are both free – members can like another member and send them messages, however, you need to become a premium member before you will be allowed to view the people that like your profile.
Membership Levels
Free
Create a profile
Like
Browse
Message other users
A-List
Advanced search options
Invisible browsing
Message filtering
Extra message storage
Ad-free browsing
Username changes
See who has liked you
See when someone reads your message
Incognito Mode
Hides the user's profile from searches.
Lets users visit and Like profiles invisibly
Profile Boosts
Appear more often in searches
Often at the top of the list for Quickmatch.
Unique Site Features
Free online dating site
Has a question matching system – Users answer several questions to narrow down their
personality, matching it to other members of like mind
Answering questions on OkCupid is fun and helps in bringing members closer to their potential dates
Reviews from Users of OkCupid
Ok Cupid has received mixed reviews from users, while many have lauded the dating site, others didn't like the treatment they received
Chris of Denton wrote on the 18th of September 2021, calling out the site for misleading him.
7. Singles 2 Meet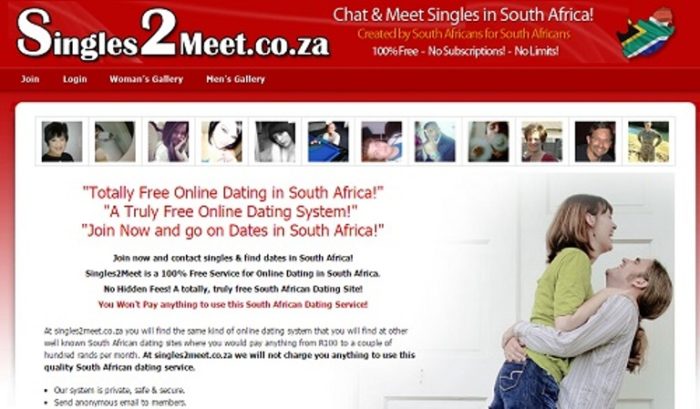 Active Since: 2012
Owner: Developed by South Africans for South Africans
Usage Statistics: N/A
Sign up Fee: Completely Free
Features: Straightforward messaging
The list of popular South African dating sites cannot be deemed complete without giving a mention to Singles 2 Meet. Developed by the citizen of South Africa for the benefit of their fellow countrymen, the dating site provides users with a private, highly safe, and anonymous environment where they can relax and chat up prospective mates for dating. In fact, to the common man in SA, Singles 2 Meet is the best spot to locate your ideal partner.
The best part about Singles 2 Meet is that it is completely subscription-free. Enrollees don't need to part with a dime to register neither do they need to pay to become a premium member. What's more, it is considered to be one of the most user-friendly dating sites available; it doesn't take users long to master how to use it and this is achieved in a pleasant manner. With that said, you just go ahead to exchange messages with other users and while doing that, you can flirt as well as share interests. The site's straightforward messaging function is one of its highlights.
Singles2Meet can boast of an extensive collection of photos of both sexes which are placed at the disposal of users who wish to peruse. Testimonies abound from people who have found genuine love through Singles2Meet. Just go ahead and register and the love of your life might just be waiting on Singles2Meet.
Reviews From Users of Singles2Meet
A. Gule from KZN expressed gratitude to Singles2Meet, describing the site as really wonderful; said he is happy to be a member
A. Nkosi from Mpumalanga wrote "I found the perfect man for me. Thanks"
R. Mashaba from Mpumalanga had this to say "Thanks to Singles2meet, I found my soul mate. Keep it up, this is the best dating site."
8. Tinder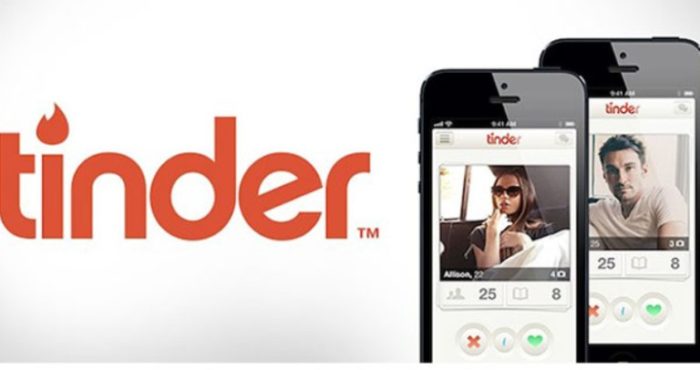 Active Since: 12 September 2012
Owner: Match Group (Chief Executive Officers is Renate Nyborg)
Usage Statistics: With 55 billion matches to date
Sign up Fee: Free but offers subscriptions to payable packages on request
Features: Swiping features for yes or no
Tinder is counted among the best free online dating sites in South Africa and in several other countries as well. It is a list topper among the free dating sites except for those that want subscriptions to payable packages. Signing up for this site can be accomplished in less than 15 minutes and your account is good to go – all a user needs to impute are a one-liner to his or her profile and a photograph, nothing more. What's more, users don't even need additional features to be able to find matches. However, upgrading to Gold permits you to view users that appeal to you.
A lot of casual meetups are accomplished on Tinder which has seen the growth of its popularity over the years. Thus, it emerged as the best for casual dating even though may have succeeded in getting serious relationships out of Tinder. Here, the most suitable matches can be suggested by leveraging location and your live location will come in handy for finding matches close to you.
Tinder is visually oriented and matching decisions can be made within seconds by swiping profile pictures. On seeing a suitable match, a user swipes right for a 'yes', and for a 'no', the person swipes left. Once two users swipe right, Tinder creates a match, and communication starts.
Important to note that Tinder is not necessarily for serious or long-term relationships but can be explored by people on the lookout for exciting hookups.
Reviews From Tinder Users
Many have found their perfect matches on Tinder and have expressed joy and gratitude, however, there are some that have been highly disappointed in their services
On the 22nd of February 2021, All Men said "Tinder is the worst dating app ever"
Geo had this to say on the 7th of March 2021 "To many scammers there yuk"
Christian Dating Sites
Christians have always loved to keep their affairs separate from the worldly people and the same goes for their dating sites. They have established dedicated Christian sites to suit the needs, values, and religious beliefs of Christians
9. Christiandating.org
Active Since: N/A
Owner: N/A
Usage Statistics: N/A
Sign up Fee: Free
Features: Online Christian dating chat rooms, photo galleries, Instant messenger, and a more
In addition to being listed as one of South Africa's free online dating sites, Christian dating.org is strictly for Christian men and women who are looking for an easier way of achieving their goals with regards to getting a life partner. On this platform, enrollees stand to hook up with people who have the love of Christ and are adheres to the gospel. Here, members can be connected to like-minded brethren from Capetown, Joburg, Durban, and Eastern Cape.
People who choose Christian dating.org did so thanks to its confirmed efficiency in matching Christian brethren that seek long-term relationships or those that are looking for romance. Here, you have the run of all the likely dates, then take your pick.
To qualify for membership on Christian dating.org, prospects need to create their own profiles before getting started. Features to enjoy here include
Online Christian dating chat rooms
Photo galleries
Instant messenger, and a more
Christian dating.org guarantees the following;
That enrollee get hooked up with people of like minds in Christendom
That members are free to join cell groups with a major focus on bible studying
That enrollees have chances of forging lasting relationships
All ages and races are accommodated
That members share God's love as they get acquainted with each other.
Exposes members to chances of getting hooked up with their life partners
10. Elite Singles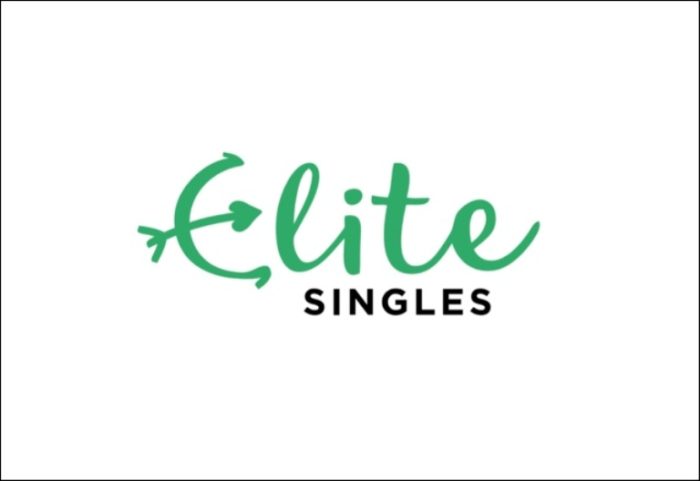 Active Since:

2009

Owner: Spark Networks
Usage Statistics: 2 million active monthly users
Sign up Fee: Pricing Starts at $14.95 but paid membership starts at  $44.95 per month
Features: A high-end product, a sophisticated and classy platform, Large user base with sophisticated and classy platform
EliteSingles.co.za is one online dating site that fills a need in the SA web-based dating market. This is achieved through the offer of a sophisticated and classy platform for singles on the lookout for long term relationships with people that share similar values with them
EliteSingles is best described as a high-end product with a serious commitment to the SA market, and it happens to be among the few companies to do so in the world. It is partly owned by eDarling – the biggest matching service worldwide. Compared to the competition, EliteSingles comes highly recommended as a senior dating site, and one of the best you can get in the country. People consider it to be one of a kind, given the fact that it is exclusively used for that single purpose.
EliteSingles just might be the perfect solution for you if you are in search of a genuine long-distance relationship. Its user base is quite large, populated by affluent and educated individuals. In fact, it is apt for singles who know exactly what they are looking for in a dating site. Deemed to be highly supportive and practical, EliteSingles is just the best spot to meet someone special. The site is counted among the best Christian dating sites in SA as Christian men constantly hoot up with Christian women on the platform.
Reviews From EliteSingles' Users
A 29 year-old Nan wrote on the 1st of August 2019, describing the site as "normal
On the 9th of July 2019, another user described as "secure and healthy"