Comedy shows lovers today are living in the golden age of television with the amount of content being produced for consumption.
The volume of shows through the ever-growing avenues of accessibility also looks to be at an all-time high making it a real pleasure to sit back and relax as we drown our troubles in the 20 to 45-minute episodes of pure relief.
As the theory of comedy states, comedy must appeal to the intellect rather than to the emotion to stand the test of time, not to say that that of the emotion isn't any what satisfactory when viewing.
Real/quality comedy is something we have to process mentally to laugh at and that's what differentiates comedy shows that will generate laughter to later generations from the basic slapstick comedy.
To make some recommendations for you, we are listing 10 comedy shows today, in no particular order, that will stand the test of time and that would surely give you quality entertainment.
List Of 10 Comedy Shows That Will Stand The Test Of Time
1. South Park
South Park is an animated sitcom that has been on television since 1997 and is one of the highest-rated shows today.
The show revolves around four boys – Stan Marsh, Kyle Broflovski, Eric Cartman, and Kenny McCormick in the crazy small town of South Park, Colorado. It became infamous for its use of profanity and dark, surreal humour that ridicules a wide range of topics towards a mature audience.
South Park has received numerous accolades, including five Primetime Emmy Awards, a Peabody Award, and numerous inclusions in various publications' lists of greatest television shows.
South Park is slated to continue to at least through 2019.
2. Modern Family
Modern Family is a mockumentary sitcom which follows the lives of Jay Pritchett and his family which includes his second wife, his son and his stepson, as well as his two adult children and their spouses and children.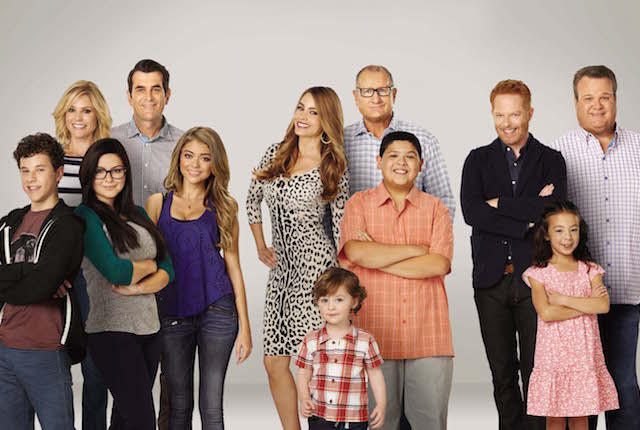 The show comically depicts stories of the modern unconventional families in the sitcom, all of whom live in suburban Los Angeles.
Modern family is in its eighth season and has received rave reviews since its debut winning the Emmy Award for Outstanding Comedy Series in each of its first five years. It has so far won a total of 22 Emmy awards and a Golden Globe Award for Best Television Series.
3. Big Bang Theory
The Big Bang Theory is a television sitcom in its tenth season that revolves around five characters living in Pasadena, California: Leonard Hofstadter, Sheldon Cooper, Penny, Howard Wolowitz and Raj Koothrappali.
The series primarily focuses on science, particularly physics and the romantic lives of the main characters.
Big Bang Theory has recently been renewed for two more seasons by its network and has given rise to a spin-off/prequel called Young Sheldon which is set to premiere later this year. It will be based on a nine-year-old Sheldon Cooper, one of the main characters in the hit show, who will also be narrating it.
Sheldon Cooper who is played by actor Jim Parsons has won several individual awards for his performances in the show. The series has also won a couple of awards including the People's Choice Awards and TCA Best Comedy Series Award.
4. The Simpsons
The Simpsons is another animated sitcom to make it on this greatest comedy shows list. It is a satirical depiction of working-class life epitomized by the Simpson family, which consists of Homer, Marge, Bart, Lisa, and Maggie.
The show first made its debut in 1989 and has since aired 28 seasons with 613 episodes. It is set in the fictional town of Springfield where it parodies American culture, society, television, and the human condition.
Time named the show 20th century's best television series. The Simpsons have won dozens of awards since it debuted as a series, including 31 Primetime Emmy Awards, 30 Annie Awards, and a Peabody Award.
The Simpson family has also been awarded a star on the Hollywood Walk of Fame.
5. Blackish
Blackish is a sitcom which follows the lives of the Johnsons: Dre, Bow, Zoey, Andre Jnr, Jack and Diane – a black upper-middle-class family which struggles with cultural identity having achieved the American dream.
The series premiered in 2014 and has received critical acclaim having tackled modern day issues such as race, police brutality and LGBT in its episodes, putting the tribulations of minority groups in America on TV.
The show has received many awards and nominations a TCA Award for Outstanding Achievement in Comedy and Emmy and Golden Globe nominations for Outstanding Comedy Series. Mrs Johnson played by Tracee Ellis Ross has also won a Golden Globe Award for Best Actress.
6. Family Guy
Family Guy is an adult animated sitcom set in the fictional city of Quahog, Rhode Island centering on the Griffins: Peter (Idiotic Dad), Lois (Nagging Wife), Meg (Socially Awkward Daughter), Chris (Idiotic Son), Stewie (Sociopathic and Genuine Infant) and Brian (Anthromorphic Pet Dog).
The show was created by Seth MacFarlane and is in its fifteenth season having debuted on January 31, 1999.
Family Guy has been nominated for 12 Primetime Emmy Awards and 11 Annie Awards and has won three of each. In 2009, it was nominated for a Primetime Emmy Award for Outstanding Comedy Series, the first time an animated series was nominated for the award since The Flintstones in 1961.
7. Fresh Off The Boat
Fresh Off The Boat is a sitcom series that is loosely based on the life of Eddie Huang, a chef and food personality who wrote the book Fresh Off the Boat: A Memoir.
The story follows Huang's Taiwanese family who moved from Chinatown in Washington D.C to Orlando, Florida. It looks at the family's struggles with culture and their opening of a cowboy-themed steak restaurant.
The series debuted in 2015 and is the first American television sitcom starring an Asian-American family to receive a primetime slot on a major network.
Fresh Off the Boat has received critical acclaim. Constance Wu who plays Eddie Huang's mother, Jessica Huang has received the most acclaim for her performance which has earned nominations for both the TCA Awards and the EWwy Award for Best Supporting Actress in Comedy. She has also received a nomination for an Individual Achievement in Comedy award at the Critics' Choice Television Awards.
8. Brooklyn Nine-Nine
Brooklyn Nine-Nine is a single camera police sitcom set in the fictional 99th Precinct of the New York City Police Department in Brooklyn.
The series follows the detectives of the precinct and their individual battles to be better policemen under a tough new captain.
Brooklyn Nine-Nine premiered in 2013 and is in its fourth season. It has won two Creative Arts Emmy Awards, and two Golden Globe Awards: one for Best Television Series – Musical or Comedy and one for Andy Samberg who plays Detective Jacob "Jake" Peralta for Best Actor – Television Series Musical or Comedy.
9. The Carmichael Show
The Carmichael Show is one of the newest comedy shows on the list. It is a sitcom created by comedian Jerrod Carmichael, depicting a fictional version of his family which include Jerrod's father Joe, mother Cynthia, brother Bobby and girlfriend Maxine.
The series is an unapologetically black show that tackles serious social and political issues like gun control, LGBT and police brutality like Black-ish but with a studio audience and soundstage.
It premiered in September 2015 and is in its third season.
10. The Goldbergs
The Goldbergs is a sitcom created by Adam F. Goldberg and is loosely based on his childhood and family in the 1980s.
The series is set in Jenkintown, Pennsylvania where the creator of the show grew up and videotaped events, many of which are re-enacted throughout the program.
The series is also one of the newest comedy shows on the list having started in September 2015 although it originally premiered in 2013.
The Goldbergs has received mixed reviews but critics have agreed that it has improved over the past two seasons and is believed to be around for a long time.