Kenyan nationals and residents are exposed to a plethora of well-paying job opportunities but these positions are only reserved for those who have been tested and are considered qualified to fill the available slots. Some of the highest paying companies in Kenya can be found in different sectors, including telecommunications, media, and manufacturing, with several other service providers we are yet to factor in. The East African country has obviously shown great advancement in the past decades and this can be felt in the caliber of companies that keep cropping up in different parts of the country.
The nation that sits on the horn of Africa can now boast of A-list companies like Deloitte that has the capacity to pay its employees an average annual remuneration of Ksh 85 million. The likes of Google can even afford to pay as much as Ksh 10 million annually, and staff members of Bamburi Cement go home with an average annual pay of KSh2,700,000. With this, it is glaring that residents of Kenya now have ample opportunities to grow their respective careers without having to leave the shores of the country. We made a comprehensive list of all the companies you can earn high income from while working in Kenya but keep in mind that you need to be really qualified to land a job at any of them.
Kenya Has Come A Long Way In Economic Development
As a third-world country in Africa, Kenya has come a long way from where it was decades ago. There are visible advancements in key areas like technology and communication networks, and this is all thanks to the introduction of the computer system which companies now leverage in their day-to-day operations. This development has given computer literate graduates in the country an upper hand in the labor market and made them employable by the biggest conglomerates in the country.
These top-notch companies that call for the use of computer skills are among the best-paying companies in Kenya. These firms include private companies, audit firms, tech, and parastatals and their remunerations for skilled employees are quite admirable. Notably, some government workers are also among the highest earners in the country unlike what is applicable in several African countries. Below is a comprehensive list of the top ten highest paying companies in Kenya right now;
1. Deloitte
Founder: William Welch Deloitte
Kenya Address: Bernard Estate, Kenya
Industry: Financial sector
Average Pay In Kenya: Ksh 85 million a year
Number of Employees: 334,800 (2020) in over 150 countries
William Welch Deloitte takes the credit for setting up the outfit in London, in the United Kingdom. This was in 1845, and in over one and half-century its existence, the company has grown into one huge multinational professional services network, establishing offices in more than 150 countries worldwide, including Kenya. The company which was given the full name Deloitte Touche Tohmatsu Limited upon its launch offers its teeming clientele audit and assurance services, risk advisory, financial advisory, tax services, as well as consultancy services.
Deloitte is not just listed among the A-list firms to work with, it is equally found on the list of the highest paying companies in Kenya for a good reason. The company boasts of an integrated team that provides clients with holistic solutions and their human resource unit is skilled at picking only the best brains a country has to offer. These highly rated employees are compensated with hefty paychecks ranging from Kshs 5 million to 140 million on a yearly basis. However, the average annual pay at the company is pegged at Ksh85 million per year and there are still other attractive benefits involved.
When you factor in the fact that the multinational professional services network has recorded revenue to the tune of 47.6 billion USD as of 2020, it doesn't come as a surprise that its employers are among the highest earners. Going by the 2020 record, Deloitte has about 334 800 employees with over 50 subsidiaries of the company scattered all over the world.
2. Google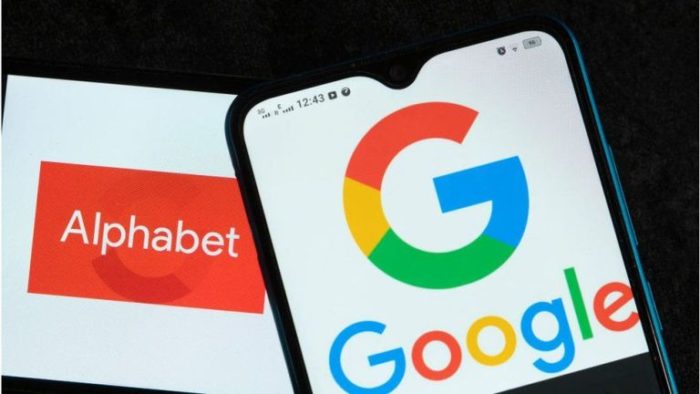 Founder: Sergey Brin and Larry Page
Kenya Address; Nairobi, Kenya
Industry: Internet Services
Average Pay In Kenya: Ksh 10 million a year
Number of Employees: 135 thousand full-time staff globally
Sergey Brin and Larry Page collaborated in 1998 to found Google as a subsidiary of the holding company known as Alphabet Inc. The company which was named Google Inc. from inception changed its name to Google LLC in 2017. The internet service providers have offices in several countries around the world and their Kenyan arm, Google Kenya Ltd has its offices in the country's capital Nairobi.
As one of the highest paying companies in Kenya, employees of the company receive a starting monthly salary of Ksh 250,000, besides, the interns earn as high as Ksh 200,000. Their annual pay package ranges from Ksh 6 million to a handsome Ksh 12 million, though average annual pay is pegged at Ksh 10 million. In addition to the hefty paycheck, the working environment at Google Kenya is friendly, favorable, and conducive and many have attested that it is among the best places to grow your career in the region.
The American multinational technology company's last calculated revenue was in 2019 and it's a whopping $160.74 billion. Little wonder why its employees are among the happiest in the world. The company has about 139,995 employees under its payroll.
3. Royal Media Services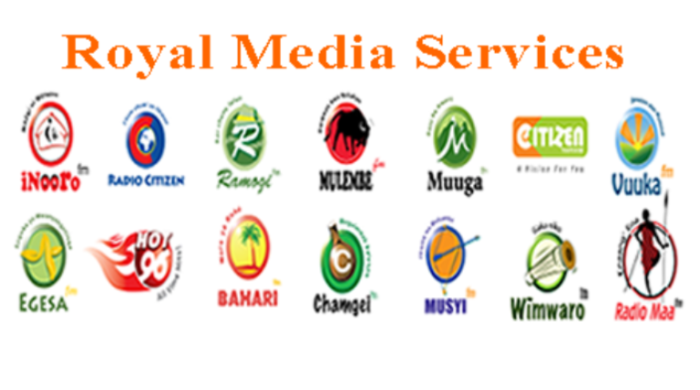 Founder: Samuel Kamau Macharia
Kenya Address: Communication Centre, Kilimani Maalim Juma Rd, Off Dennis Pritt Rd, North, Kenya
Industry: Entertainment
Average Pay In Kenya: $46,067 annually and $3,838 monthly
Number of Employees: 700 employees
Another firm that must be named among the highest paying companies in Kenya is Royal Media Services. Unlike the first two, this is an indigenous company established by a Kenyan native. Owned by Kenyan business mogul, Samuel Kamau Macharia, Royal Media is not just one of the most popular media houses the country can boast of, it is equally listed as one of the largest private TV and Radio network in the entire East African region. Its subsidiaries include the likes of Citizen Television, Citizen Radio, Inooro Television, Hot 96, including a good number of local radio stations.
The company which commenced operations in 1999 boasts over 700 permanent staff and there is another 700 hundred that work with the media house on a temporary basis. RMS has also continued to widen its horizon by setting up shops in neighboring countries like Uganda which means more employees. The average monthly pay at the company is estimated at $3,838 with the average annual pay set at $46,067.
However, RMS boasts of employing only the best crop of journalists in Kenya, we have seen some that take home over Ksh 1 million monthly paychecks and the likes of Jeff Koinange – a top employee of the company getting Ksh 2 million. Little wonder how the employees of RMS splurge around town in top-range automobiles. In its over two decades in operation, the media outfit boasts several stations across radio and television. It has two TV stations – Citizentv and InooroTV while there are 14 radio stations with 12 of them broadcasting in vernacular in order to accommodate the diverse cultures in the region.
4. Bamburi Cement
Founder: Felix Mandl
Kenya Address: Nairobi Kenya
Industry: Construction
Average Pay In Kenya: KSh 2,700,000 annually
Number of Employees: 851
This is another indigenous company making international waves. Founded by Felix Mandl in 1951, Bamburi Cement Limited is a Kenyan-based industrial company with a specialty in the production of cement and concrete. Though its headquarters are located in Nairobi, the company also operates in the Bamburi town of Mombasa. With Bruno Pescheux functioning as its CEO, Bamburi Cement has always exceeded its target, its 2015 revenue was estimated at a total of KES: 39.2 billion with a net income of KES: 5.87 billion.
With that level of performance, the company's total assets for the year under review came to a whopping KES: 42 billion with KES: 29.7 billion in total equity. Its known subsidiaries include Bamburi Special Products, Lafarge Ecosystems, HimCem Holdings, and East African Portland Cement Company. The company is considered to be the largest cement manufacturer in the eastern part of Africa and its stock is listed on NSE (Nairobi Securities Exchange). What's more, the Mombasa plant through which the company manufactures cement is tagged the 2nd biggest cement plant in all of sub-Saharan Africa.
As one of the highest paying companies in Kenya, Bamburi Cement pays an average yearly salary of KSh 2,700,000 and there are staff members that earn Ksh 120,000 on a monthly basis. The cement manufacturing industry is a fertile ground where fresh graduates can grow their careers while they earn competitive remuneration in the process. The parent company of Bamburi is Lafarge which has more than 50 subsidiaries in different parts of the world.
5. EABL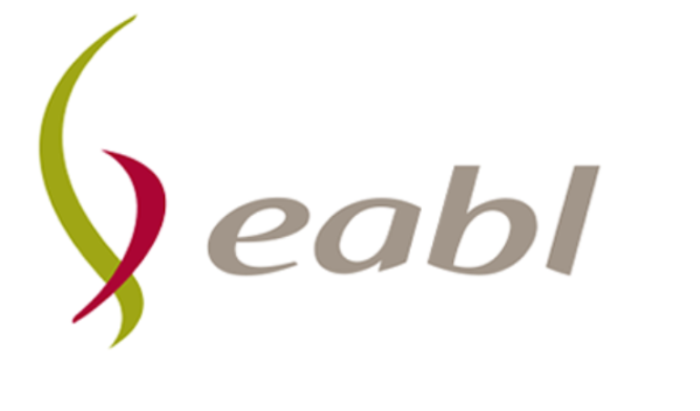 Founder: Diageo
Kenya Address: Nairobi Kenya
Industry: Alcohol and Beverages
Average Pay In Kenya: Ksh 150,000 monthly
Number of Employees: 1,653 (2014)
Any list of the highest paying company's in Kenya cannot be deemed completed without including East African Breweries Limited (EABL). Founded on the 8th of November 1922, the Kenyan-based holding company which is inching towards its first century is known for manufacturing branded beer, spirits, as well as non-alcoholic beverages. Though Diageo is credited as EABL's founder, Andrew Cowan wields the big stick at the company as its chief executive officer – a position which he assumed in July 2016.
The headquarters of the company is sited in Kenya's capital territory of Nairobi and it can boast of subsidiaries in Kenya, Tanzania, Uganda, and South Sudan. Their distribution partners can be located in Burundi, Rwanda, and the Democratic Republic of Congo. The company runs an undergraduate trainee program where the intakes are paid Ksh 70,000 as starting salary and in the long run, can get 100-120k monthly. However, EABL's full staff earn a paycheck of Ksh 150,000 on average. The company has always been known for making high net income and the bounty cascades down to employees in the form of high salaries. As of 2014, the total number of employees under the company was recorded to the tune of 1,653.
6. Centum
Founder: Kenyan government-owned Industrial and Commercial Development Corporation
Kenya Address: Nairobi, Kenya
Industry: Investment:
Average Pay In Kenya: KSh 1,350,000 per year
Number of Employees: 176 in Kenya (2018)
Though it was founder under the auspices of the Kenyan government-owned Industrial and Commercial Development Corporation as one of its affiliates, Centum Investment Company Plc is managed by James Mworia who functions as its current chief executive officer. Founded in 1967 with headquarters in Nairobi Kenya, the public East African investment company is listed on both Uganda Securities Exchange and the Nairobi Securities Exchange.
Aptly described as an investment channel, the leading investment company, Centum excels at providing millions of investors with access to a wide range of diversified quality investments that are otherwise inaccessible. In collaboration with its subsidiaries Nabo Capital Limited, Sidian Bank, Investpool Holdings Limited, Uhuru Heights Limited, Centum Development Limited, and more, the company has over 1.002 billion USD (Equivalent of KES:101.764 billion) in total assets as of March 2019.
A headcount of the employees of Centum in 2018 came to a total of 176 and according to kept records, they receive an average salary of KSh 1,350,000 yearly while the starting salary for graduates falls between Ksh.100 – 150K. Those who wish to land job positions at Centum can explore several avenues like going through an internship, graduate trainee, or as an experienced hire.
7. Nation Media Group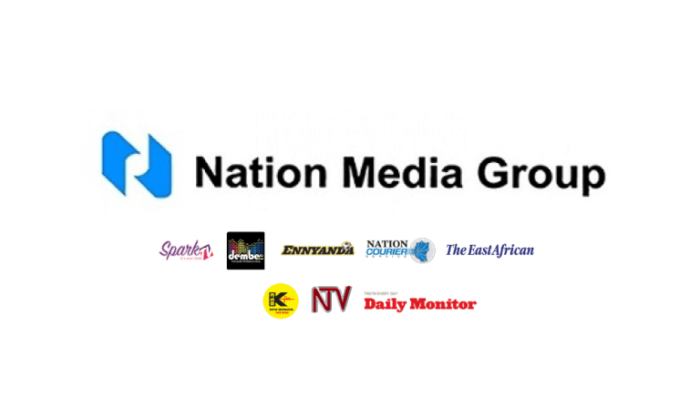 Founder: Aga Khan IV
Kenya Address: Nairobi Kenya
Industry: Entertainment
Average Pay In Kenya: KSh 1,224,000 annually
Number of Employees: 1,400 (2004)
The lineup of the highest paying companies in Kenya extends to include Nation Media Group, a media outlet founded in 1959 by Aga Kahn IV. Many big companies in Kenya are yet to make the Nairobi's Stock Exchange but NMG is already listed. What's more, it enjoys pride of place as both East and Central Africa's largest private media house with offices spread out in countries such as Kenya, Uganda, and Tanzania but with headquarters in Nairobi Kenya.
Nation Media's subsidiaries include NTV Uganda, Radio Uhuru Limited, Mwananchi Communications, The Monitor Publications Limited, Easy FM, East African Magazines Limited, NTV – a news channel, African Broadcasting Uganda Limited, and many more. The company can boast of products such as newspapers, radio stations, magazines, television stations. It basically covers a wide range of the media industry which is one of the most lucrative sectors anyone can venture into.
With each employee of the company earning an average paycheck of KSh 1,224,000, NMG is rated as one of Kenya's best-paying private companies. In addition, employees also enjoy other pecks apart from basic pay, and the jobs at the company come under different categories, ranging from managerial positions to the core journalists manning activities at the media outfit. As of 2014 when a headcount of the employees was taken at Nation Media, about 1,400 staff members were counted.
8. Airtel Kenya
Founder: Bharti Airtel, Airtel Africa
Kenya Address: Telecommunications service provider Mombasa, Kenya
Industry: Telecomms
Average Pay In Kenya: Ksh 80,000-Ksh 150,000
Number of Employees: 10,001-1,000,000
The telecommunication industry has changed the world since its inception and a lot of modifications have been put in place to make every experience a cherishable one. Aside from enriching investors in that sector, the industry is responsible for paying the huge salaries of thousands of employees around the world. As such, among the highest-paying companies in Kenya, the telecommunications company Airtel Kenya Ltd deserves a resounding mention. Founded in 2000 by Bharti Airtel and Airtel Africa (the parent organizations), the Kenyan branch of the company is currently overseen by Prashanta Das Sharma.
Tagged Kenya's second-largest telecoms company second only to Safaricom PLC, Airtel Kenya Ltd enjoys over 16.2 million subscribers which is estimated to be 27.2% of the entire market share. The total telecoms subscribers in the East African country was last pegged at 59.8 million subscribers.
With this kind of history and a very strong customer base, it comes as no surprise that Airtel Kenya Ltd earned a mention among the top payers in the country. Salaries for staff members who came in with undergraduate degrees range from Ksh 80,000 to Ksh 150,000 and even with the huge paycheck, the telecoms company keeps enhancing salaries for its employers as time rolls by.
9. Safaricom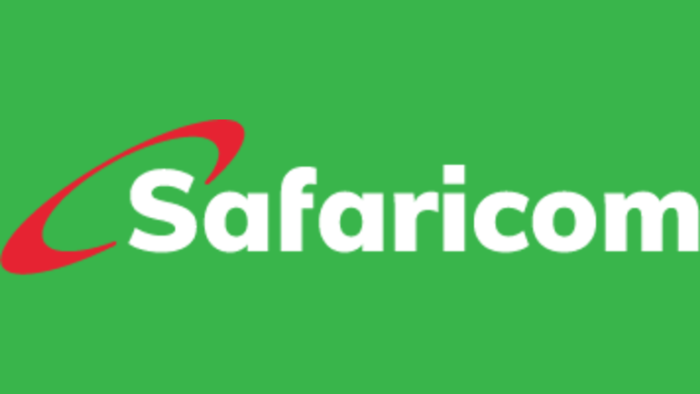 Founder: Telkom Kenya
Kenya Address: Safaricom House, Westlands, Nairobi, Kenya
Industry: Tele Comms
Average Pay In Kenya: KES 86,379
Number of Employees: 6,477+ (2019)
If you are looking for an opportunity to work in one of the highest paying companies in Kenya, then, Safaricom PLC is a very good place to try. The Kenyan mobile network operator which controls operations from Safaricom House in Nairobi is Kenya's largest telecommunications provider and has pride of place in the whole of Central and Eastern Africa as one of their most profitable companies. Majoring in S.S.M-related products as well as Mobile Money Transfers, Safaricom can boast of brands such as M-Pesa, Masoko, Fuliza, DigiFarm, M-Shwari, and more.
In 2018, there was a survey on the best places one can work in Kenya, and at the end of the survey, Safaricom emerged in the number one position. According to ensuing reports, the results were greatly attributed to the pride employees at the company feel. Safaricom is one Kenyan company that offers staff members a conducive working environment and constantly boosts their skills through the facilitation of training both internal and external. They also run development programs for their staff and these attributes and many others contribute to the reason the company is held in high esteem in the telecommunication industry.
Founded by Telkom Kenya, Safaricom has over 6,477 core staff and thousands of indirect staff who are handsomely rewarded for their contribution to the growth of the company. The lowest level job title in the firm which is their customer care positions take home between Ksh 40,000 to 80,000 every month and the position of its chief executive officer is rewarded with an astounding Ksh 10 million monthly. For the most part, employees have to rise through the ranks before they can begin to earn the big paychecks. Safaricom is known for its welfare packages like providing head office staff with a free launch on a daily basis. Despite the fact that it's one of the companies with a very high number of staff, Safaricom has done a good job in keeping the employees happy and fulfilled.
10. IBM
Founder: Charles Ranlett Flint
Kenya Address: Starehe, The Atrium, Chaka Rd, Nairobi, Kenya
Industry: Information Technology
Average Pay In Kenya: 87,500 Shilling.
Number of Employees: 345,900 (2020) globally
The International Business Machines Corporation is an American multinational information technology company headquartered in Armonk, New York, with operations in over 170 countries including Kenya. IBM is among the best IT and software companies in Kenya and its impact and direct involvement in encouraging both growth and development have been felt in East Africa as a whole. Founded by Charles Ranlett Flint, the company has been in operation in New York Since June 16, 1911, and has been operating in East Africa for over six decades with Kenya being one of the countries that have benefitted from the services rendered by the world-class organization.
As of 2020, the company's global revenue was pegged at US$73.6 billion with an operating income of US$13.21 billion and net income of US$5.53 billion (2020). In total assets, IBM is worth US$155.97 billion (2020) with total equity of US$20.73 billion all in 2020. With this kind of stellar performance and income rate, it comes as no surprise that its staff members are well compensated. Though the average pay in Kenya is pegged at KSH 87,500 which is mostly found among the lower cadre in the company, staff members on the higher cadre earn way above 100, 000 Kenya shillings every month. The people that can be recruited into the company include computer scientists, IT experts, and of course software engineers. The global number of employees under the umbrella of IBM was estimated at 345,900 as of 2020.
Notable Mentions Of Highest Paying Companies In Kenya
Kenya has one of the fastest-growing economies in Africa and A-list companies are taking advantage of this to grow their brand there. Apart from the top ten paying companies in Kenya mentioned above, there are still many other notable firms that would have made the list and they include the likes of;
Nestle Kenya
Jubilee Insurance
Capital FM
Coca-Cola
GlaxoSmithKline Kenya