If there is one word that perfectly describes Morgan Freeman's movie career, it is illustrious. The veteran American actor has featured in several highly-acclaimed movies and box office hits in a career spanning five decades. He has also received numerous awards including Kennedy Center honors as well as the Golden Globe lifetime achievement award. Additionally, Freeman is one of the few black actors who have consistently portrayed roles not written for a black person. The movies he has starred in a countless, some have been hits and others not so good. Here is a look at a list of 10 ranking his performances from best to worst.
10 Morgan Freeman Movies Rated From Best To Worst
1. Million Dollar Baby
Production budget – $30 million
Box office – $216.8 million
Million Dollar Baby is the Morgan Freeman movie which has thus far earned him an Oscar. The film is a 2004 sports drama about a veteran boxing trainer, Frankie Dunn, who is haunted by several mistakes from his past. Dunn later seeks redemption by agreeing to train an underdog amateur fighter, Maggie, so that she can achieve her dream of becoming a pro. Million Dollar Baby featured Clint Eastwood as Dunn while Hillary Swank portrayed the role of Maggie. Freeman, on his own part, portrayed Dunn's close friend, Eddie. His mercurial performance earned him the 2005 Oscar for best supporting actor.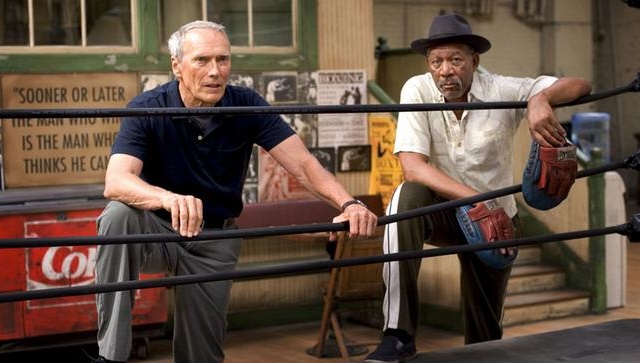 2. Shawshank Redemption
Production budget – $25 million
Box office – $58.3 million
Shawshank Redemption is a 1994 mystery/drama about a man, Andy, who is wrongly convicted for the double murders of his wife and her lover. Andy would go on to spend 19 years in jail during which he helps a warden, and develops a kinship with another prisoner named Red. Shawshank Redemption featured Tim Robbins as Andy while Freeman played the role of Red. His powerful performance earned him an Oscar and Golden Globe nomination for best actor. The film itself impressed the critics and was also a box office success.
3. Gone Baby Gone
Production budget – $19 million
Box office – $34.6 million
Gone Baby Gone is a 2007 thriller which revolves around the disappearance of a young girl, Amanda, from her mom's apartment. The police believe that Amanda's chances of survival are poor and a private detective is brought in to help out. Gone Baby Gone featured the likes of Casey Affleck and Michelle Monaghan while Freeman played the role of the police chief, Jack Doyle. The movie was both a critical and commercial success. It also has an impressive rating of 94% on rotten tomatoes.
4. Invictus
Production budget – $50 – $60 million
Box office – $122.2 million
Invictus is one Morgan Freeman movie which will tear you up. The film is a 2009 sports drama about the special relationship that the late Nelson Mandela developed with South African national rugby team. The team was previously despised by black South-Africans who perceived it as a symbol of apartheid. On release from prison, the late Mandela did not antagonize the team but helped to reconcile them with the South African people. Invictus featured the likes of Matt Damon and Tony Kgoroge while Freeman portrayed the role of Mandela. His excellent performance earned him a Golden Globe and Oscar nomination for best lead actor. He would go on to win the Black Reel award for best actor.
5. Driving Miss Daisy
Production budget – $7.5 million
Box office – $145.8 million
Driving Miss Daisy is a 1989 comedy/drama about an elderly Jewish lady, Daisy, who is determined to be independent. Her son, however, arranges an African-American chauffeur, Hoke, for her after she crashes her car. Daisy and Hoke initially get off to a rocky start but soon form a friendship that transcends racial prejudices and social conventions. Driving Miss Daisy was a major box office success, grossing $145 million on a tiny budget of $7.5 million. The film was also a critical success and fetched Freeman the Golden Globe award for best actor.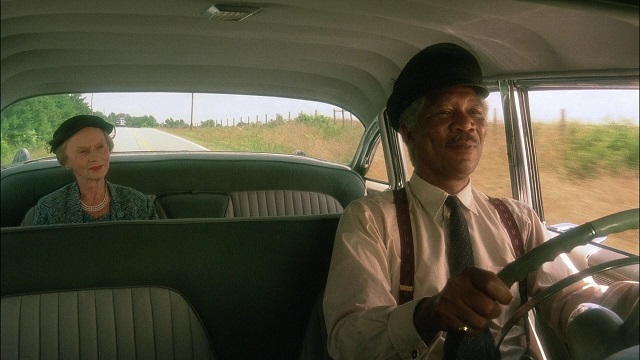 6. Wanted
Production budget – $75 million
Box office –$ 341.4 million
If you are a fan of action flicks, then you will definitely enjoy this Morgan Freeman movie. Wanted is a 2008 action thriller about a young man, Wesley, who endures a mundane existence until he discovers that his late dad was a legendary assassin. Wesley is later recruited into the fraternity that his father belonged to. He initially enjoys the ride but soon discovers that there is more to the fraternity than meets the eye. Wanted featured the likes of Angelina Jolie, James McAvoy (as Wesley) while Freeman portrayed the leader of the fraternity named Sloan. The movie was a box office blockbuster and grossed more than $340 million.
7. Street Smart
Production budget – $6 million
Box office – $1.119 million
Street Smart is the Morgan Freeman movie which is widely regarded as his breakthrough role. The actor himself also considers this to be his favorite performance. The film is a 1987 thriller about a desperate journalist, Jonathan, who makes up a story about a pimp in order to save his career. The story is an overwhelming success but his pimp character is eerily similar to a real life pimp named Fast Black. Fast Black subsequently comes after Jonathan, determined to get his sources. Street Smart featured Freeman as Fast Black and his performance earned him an Oscar and Golden globe nomination for best-supporting actor.
8. Last Knight
Production budget – N/A
Box office – $3.54 million
Last Knight is a 2015 action/adventure film based on the Japanese of forty-seven ronin. The film revolves around a swordsman who leads a small band of warriors against a sadistic ruler in other to avenge the loss of their master. Last Knight featured the likes of Clive Owen and Cliff Curtis while Freeman played the role of the fallen master. The movie failed to impress neither the moviegoers nor the critics. Owen and Freeman, however, received praise for their performance. Last Knight has a rating of 13% on rotten tomatoes.
9. Just Getting Started
Production budget – $22 million
Box office – $7 million
Just Getting Started is one Morgan Freeman movie which is not his finest moment. In this 2017 action comedy, the Oscar winner portrayed Duke, a former mob lawyer-turned-luxurious resort manager. Duke is in constant competition with a resort guest, and former FBI agent, Leo (portrayed by Tommy Lee Jones). The duo are eventually forced to join hands after the mafia comes after them. Just Getting Started was panned by the critics and did not fare much better at the box office. It has a rating of just 5% on rotten tomatoes.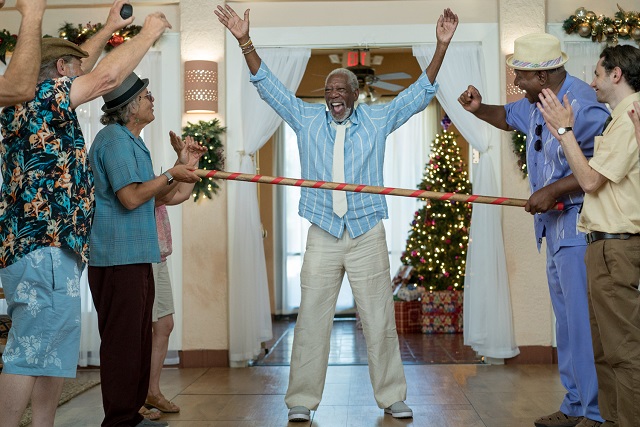 10. The Contract
Production budget – N/A
Box office – $5.54 million
The Contract is a 2006 crime drama about a legendary assassin, Frank, who ends up in police custody after an accident leaves him hospitalized. Frank's cohorts attempt to spring him from the hospital but first have to contend with an ex-cop-turned-teacher named Chris. The Contract featured Morgan Freeman as Frank while John Cusack played the role of Chris. The movie failed to pull any weight despite the high profile cast. It has a rating of 0% on rotten tomatoes.