Oftentimes, when the name Nigeria comes up, its large population, food varieties, diverse cultures, and people come to mind. Likewise, the vast land and the role the country plays in Africa cannot be overemphasized. Hence, it is safe to say Nigeria is a land of variety. Amidst all of these things, there's a lot of beauty to behold in the West African country and Abuja, Lagos, Warri, Port Harcourt, and Enugu are some of the most beautiful cities in Nigeria among others.
The 36 states of Nigeria have different capitals and are characterized by various features such as landmarks, infrastructures, people, and cultures to mention a few. However, among these beautiful cities, some are held in higher esteem. If you have ever wondered what the most beautiful cities in Nigeria are, here's a complete list in no particular order.
Top 10 Of The Most Beautiful Cities In Nigeria
1. Abuja
Despite having settlers since 1828, Abuja was incorporated in 1984 and became the Federal Capital Territory of Nigeria in 1991. It has since developed into a beautiful place to be in the country. Amidst being one of the fastest-growing cities in Nigeria, it is also notable for having historical buildings, nature reserves, and good planning among other things. Its beauty lays in some of its breathtaking landmarks which include:
Aso Rock
Zuma Rock
Eagle Square
Shehu Musa Yar'adua Centre
Abuja Arts and Crafts Village
Millennium Park
The
.landamarks are not the only beautiful sites Abuja has to offer, it still unravels its beauty in Jabi Lake, Life Camp Gwarimpa, National Children's Park and Zoo, Ecowas Secretariat, Sheraton Hotel, CBN Headquarters, and Ship House Nigeria's Ministry of Defence and many others.
Religious buildings have equally done their bidding when it comes to adding color and beauty to Abuja. They include The National Mosque, An Noor Mosque, Anglican Church of Nigeria, Our Lady Queen of Nigeria Catholic Cathedral, and Church of Twelve Apostles
On the whole, one cannot talk about the beauty your eyes can behold in Abuja without mentioning the tallest buildings in the city. They are Abuja World Trade Centre Commercial Tower (120 m/393.7 ft tall) and Abuja World Trade Centre Residential Tower.
2. Lagos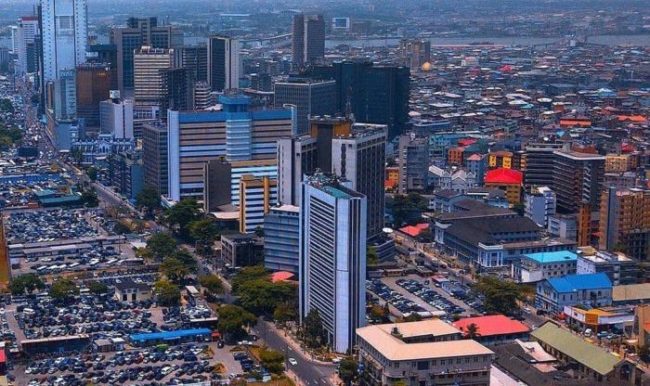 Having an estimated population of 14.8 million people in 2021, Lagos is the most populous city in Nigeria. It is also the fastest-growing city in Africa. The city is located in South Western Nigeria and its capital is Ikeja.
Originally the home of Yoruba people, the city is often called no man's land since it harbors people of different ethnicity from several parts of Nigeria and even beyond. Even with the bustling and hustling that comes with the city, it still remembers to keep its beauty at the forefront of the many things it has to offer. Some landmarks that have earned Lagos a place among the most beautiful cities in Nigeria include:
Lekki Conservation Centre
National Museum
Freedom Park
Beaches (Eloko, Kuramo, Oniru, Elegushi, and Atican beaches)
National theatre
Lekki Leisure Lake
Lagos has some of the tallest buildings in Nigeria, as well as the tallest skyline in the country. The city's classification is divided into the Island and the Mainland. The Island is the most beautiful and includes places like Victoria Island and Banana Island.
There cannot be a conclusion about the beauty of Lagos without the mention of the three major bridges. The Carter Bridge, Eko or Second Mainland Bridge, and the Third Mainland Bridge.
3. Uyo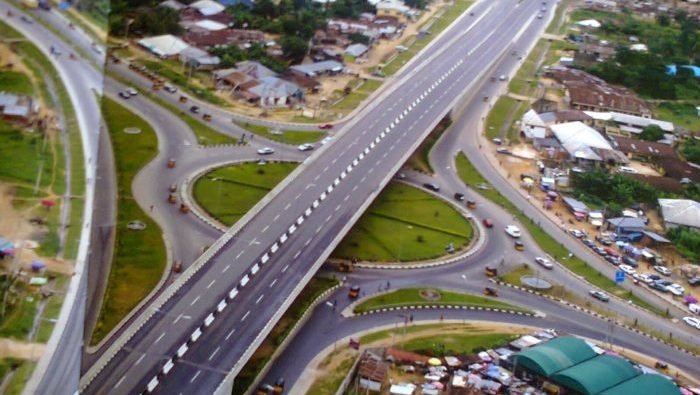 Uyo is the capital city of Akwa-Ibom State. It is located in the South-South geo-political zone of Nigeria. When it comes to rich cultures, traditions, and food, Uyo tops with ease. Still, it has added to its riches in physical beauty.
There are more than a few places and things that earn Uyo the name of a beautiful city. The city welcomes people with recreational centers, beaches, museums, and more.
Some breathtaking places in Uyo are:
Ibeno Beach
Unity Park
Ibom Connection
Discovery Park
The Amalgamation House
The 30,000 seater Akwa Ibom International Stadium
Ibom Tropicana Entertainment Centre
Ibom Plaza
Le Meridian Ibom Hotel Resort
It is not uncommon to have cities in Nigeria with bad roads, but when it comes to Uyo City, it boasts of having one of the best road networks in the country. Little wonder it makes the list of the most beautiful cities in Nigeria.
4. Calabar
Tourism is quite synonymous with the capital of Cross Rivers State – Calabar! The city is quite big and has many beautiful spots that are worth turning heads.
Amidst its beauty, the city harbors some of the important historical markings in the country. It has the oldest secondary school called Hope Wadell Training Institution in eastern Nigeria. This school is responsible for graduating many notable people, including Nnamdi Azikiwe. Also, Mary Slessor's house is still standing while Chief Ekpo Bassey's House which was imported and assembled in Boko Street of Calabar still stands.
Away from history, other sites that deserve to be seen in Calabar include:
Tinapa Resort
National Museum Calabar
Slave Museum
Drill Rehabilitation Centre.
Cross River National Park
Kwa Waterfalls
Tortuga Island
Marina Resort Children Playground.
Like in Uyo, Calabar has a good road network system as compared to many cities of Nigeria. In addition, there are festivals in Calabar that have gotten the attention of people across many spheres. They include the Annual Christmas Festival and Calabar Carnival among others.
5. Warri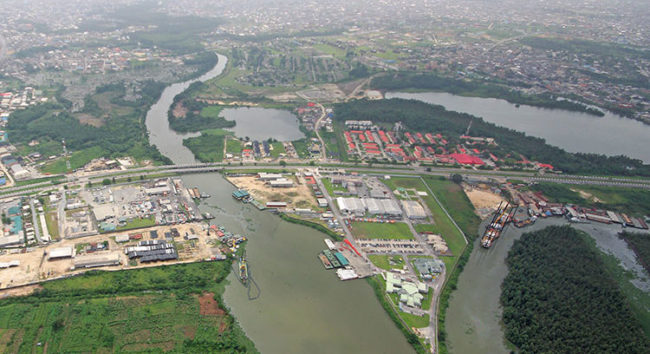 Warri is one popular state in Nigeria and it is a city of oil (petroleum). Its beauty is captivating and the long-standing ability to maintain itself as a great economic center is unbelievably attractive and daring.
The home of the Urhobo people has lots of Pidgin English speakers on its streets. These same streets have some of the most beautiful infrastructures in Nigeria.
Wondering where rare beauty lays in Warri? They are in:
the Palace of the Olu of Warri
Warri Kingdom Royal Cemetry
Warri Township Stadium
Bayelsa National Forest
Bon Hotel Delta
Nana Living History Museum
Red Mangrove Swamp
Gemstone Ultramart
In addition, Warri has many luxurious hotels and recreational centers some of which are Delta Leisure Resorts, Falcorp Mangrove Park, and Rufes Amusement Park.
6. Enugu
Incorporated in 1909, Enugu is the 7th most populous city in Nigeria. Its size is 1,300 kilometers square and it is the capital of Enugu State.
Historically, Enugu served as the capital of the Republic of Biafra in 1967. Nevertheless, at present, is a major city in South-Eastern Nigeria and it is popular as the Coal City.
In addition, Enugu is a business city that also incorporates in itself beauty that is worth taking note of. Some of its landmarks include:
Hotel Presidential (one of the tallest buildings in the city, took a whole $2.5 million to construct in the 1960s)
Michael Okpara Square
Centre for Memories
National Museum of Unity
Enugu Bridge
Nnamdi Azikiwe International Stadium
Enugu Golf Club
Milken Hill
Ebeano Tunnel
Enugu further has some of the most beautiful natural tourist centers in the country. They include mountains, hills, waterfalls, and forests.
7. Kano
Kano stands as one of Nigeria's major trading centers. Aside from this, it also has a reputation for being the second most populous city in the country and one of the most beautiful cities in Nigeria.
The Kano State capital has historical buildings that may be old but add to the beauty of the city. However, the city has more modern infrastructures. Many turn out to also be captivating.
Some of its notable landmarks are:
The Emir's Palace
Gidan Makama
Gidan Dan Hausa Museum
Kano State Cultural Centre
The architectural and historical buildings still serve as the city's major buildings. In addition to these are:
Bashir Tofa Mosque
Old Kano City Gate and Wall
Dala Hill
Many of Kano's modern infrastructures that turned the city into a home of beauty were created from 2006 to 2015. Some infrastructures include the Silver Jubilee flyover bridges in some major highways among others.
8. Owerri
Owerri is the capital of Imo State and is located in the South-Eastern part of Nigeria. The Eastern Heartland contains many notable places that add beauty to it. Among the many are:
The Freedom Square Owerri
National Museum
Mbari cultural center
Art Centre
Owerri Amusement Park
Imo Palm Plantation Complex
Nekede Zoo
Furthermore, Owerri has many hotels and other hospitality centers that turn out to be some of the best in Nigeria. With that, there's an addition of spots as Owerri Mall, Dan Anyiam Stadium, and religious centers that include Maria Assumpta Cathedral.
9. Jos
Popularly known as J-Town or Tin City, Jos is one of the most beautiful cities in Nigeria. Its major beauty assets are in its works of nature. The city has hills, mountains, trees, valleys, and waterfalls.
Among these natural beauties is one of the highest hills in Nigeria, the Shere Hills. Also, Assop Falls is among the other natural wonders of Jos. In addition, the city wraps itself in the glory of its tourism wonders with:
Jos Wildlife Park
Rayfield Resort
Museum of Nigeria for Traditional Architecture
Solomon Lar Amusement Park
Jos Museum
As to the other facilities in Jos, the Jos Main Market which although was demolished for reconstruction was the largest indoor market in West Africa. The city also has in it the Jos Stadium, Jos Golf Course, bridges, and gardens among others.
Jos is the capital of Plateau State which is located in Nigeria's middle belt. Aside from the physical beauty which the city has to offer, it is among the cold cities in Nigeria.
10. Port Harcourt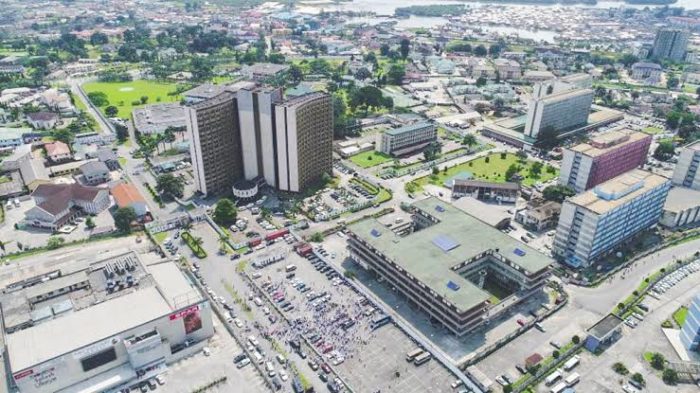 Another petroleum city, Port Harcourt is the fifth-largest city in Nigeria. It is the capital of Rivers State located in the South-South geo-political zone of Nigeria.
The city was founded in 1912 and has been a major route for exportation through the sea. During the colonial era, the city was also crucial to the British. As such, the city reached modernization in terms of facilities earlier than many other Nigerian cities.
Port Harcourt is one of the most beautiful cities in Nigeria for what it possesses physically. Aside from having two major refineries, the city has many other factories. It further has a lot of bridges like the
Trans Amadi-Woji Bridge
Elelenwo Bridge
Rumuogba-Rumuobiokani Bridge
Tourist centers are other things that incorporate the beauty of Port Harcourt. They include
Port Harcourt Tourist Beach
Bonny Island
Isaac Boro Park
Rivers State Museum
Port Harcourt zoo
Port Harcourt Gold Club
Nigerian State That Has The Most Beautiful City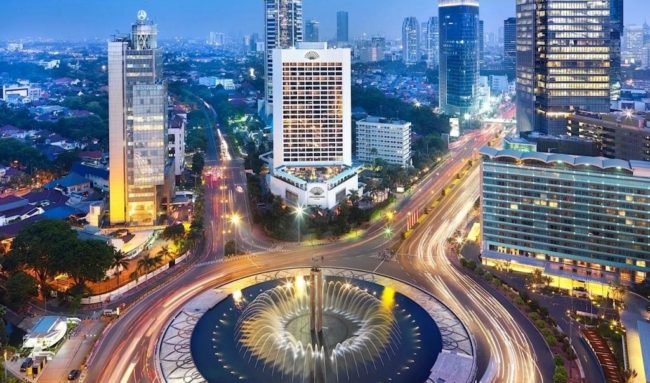 It is obvious that Nigeria has many beautiful cities. Still, you may wonder which state has the most beautiful city.
Judging by planning, Abuja definitely leads as the most beautiful city in Nigeria. However, it is the Federal Capital Territory. On the other hand, if we judge by facilities, Lagos State obviously has the most beautiful city.
Lagos which is otherwise known as Eko city has the tallest buildings in Nigeria. NECOM House tops the list before Champaigne Pearl Tower and Union Bank. Other tall buildings in Lagos are Eko Tower II and Black Pearl Tower.
In addition, Lagos has the longest bridges in Nigeria. The Third Mainland Bridge which is 11,800 m (38,700ft) is the second-longest bridge in Africa. Lekki-Ikoyi Link Bridge is also among the longest bridges in Nigeria, with a length of 358 m (4,455 ft).
Lagos further has some of the best and luxurious hotels amidst its beaches and other tourist and relaxation centers. All these have made it a beauty to behold. It has further attracted people from other parts of Nigeria and the world.
What You Should Know About The Cleanest City In Nigeria
There are many cities in Nigeria that may be endowed with many facilities and natural reserves that are capable of turning them into beautiful places, but they probably lack what it takes to compete as one among clean cities.
However, for many years, Abuja has been topping the list of the cleanest cities in Nigeria. This same ranking listed Akwa Ibom as the cleanest state with Ebonyi and Cross River coming after.