Africa is a continent that boasts of lakes, wildlife reserves, beaches, historical buildings, river falls, monuments, and mountains among others. Clearly, nature has given the continent sights that cannot be ignored even by people outside of the continent. Also, there are many breathtaking modern infrastructures that add up to classify the continent as a beauty. Even with many countries having unique features that make them beautiful in their own rights,  there are countries that are considered the most beautiful in Africa.
In addition to Africa's beauty, the continent also has the second-largest population in the world. It boasts of having the largest reserves of precious metals, it also has about 2,000 languages spoken, and it is equally the world's oldest populated area among others. The beauty of the countries in the continent is evident based on nature and man-made structures in the ancient and present times.
10 Most Beautiful Countries In Africa
1. South Africa
Geographical region: Southern Africa
Population: 59,945,412
The year they Gained Independence: 31 May 1961
Major Tourist Destinations: Kruger National Park, Maclear's Beacon, Cape of Good Hope,
Best known for: Major tourist center in Africa, Great natural beauty, varied topography, the only country in the world to host football, cricket, and rugby World Cup; one of the fastest-growing economies in Africa, world's largest themed resort hotel, and third most visited country in Africa.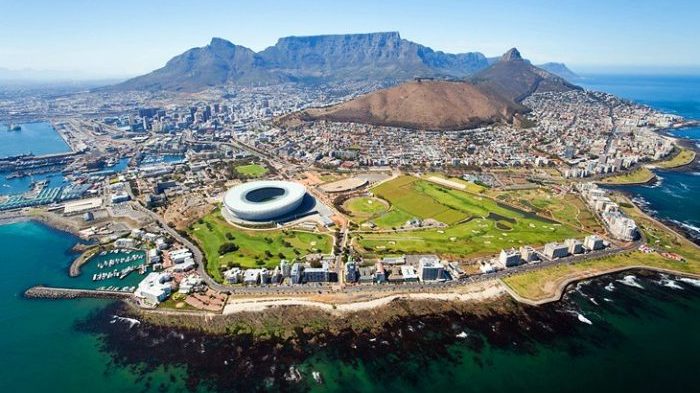 Historically, South Africa has gone through many stages that include the stone age, the Iron Age, and the modern age. The modern South African people inhabited the country more than 100 years ago. Also, South Africa has gone through many phases of colonization from the Portuguese, the Dutch from 1652 to 1815  and the British first from 1795 to 1803, and later the Apartheid era that lasted from 1948 to 1994. As much as the country went through the complexity of colonialization, it has helped in shaping many of the country's modern infrastructures which have added to the beauty of the country in many ways.
When it comes to the people of South Africa, there is no doubt they are people of many colors ranging from Blacks, Colored, Whites, and Asians. The people of South Africa are diversified in their quest for means of livelihood. In the rural areas, people are often farmers, and laborers; while people living in urban areas take white-collar jobs, choose to be entrepreneurs and many other skills. Put together, the people of South Africa have worked towards creating a beautiful country aside from the beauty that nature has to offer it. Its cultures especially music and language are popular within and outside the shores of Africa.
Most Beautiful Tourist Attraction Centres In South Africa
Table Mountain, Cape Town: One of the world's oldest mountains and one of 12 main energy centers, radiating magnetic, electric, or spiritual energies in the world. To gain access, one has to purchase entry tickets that range from R100 to R380 with the exception of South African senior citizens who pay from R50 to R100.
Cape Floristic Region: one of the only 6 floral kingdoms in the world. The Kingdom hosts about 9,000 species of plants. The region also has 4 endemic mammals that include 2 species of golden moles.
The Palace of the Lost City, Sun City: the biggest theme resort hotel in the world. Almost all that is found in the structure of the palace is custom-made. Its jungle has 3200 species of plants and trees gotten from 14 different countries mostly in Africa and Asia.
Table Mountain National Park, Cape Town: the second-largest urban park in the world. It contains about 2,200 different species of plants and 1,470 floral species. The mountain is indeed high but can be reached through the use of a cable car.
Cape of Good Hope, Cape Peninsula: One of the great capes of the South Atlantic Ocean.
Kruger National Park: one of the largest game reserves in Africa. Offers safari, lodge, game reserves, restaurant, and plants and animals of different species.
Boulders Beach, Cape Town: Penguin Colony is found in Boulder Beach. African penguins are only found on the coastlines of Southern Africa and are at the risk of going into extinction.
Bourke's Luck Potholes and Blyde River Canyon: the two rivers appeared after a water erosion formed cylindrical potholes in the sandstone bedrock. Each hole ends up with a different color.
Elands River Falls, Mpumalanga: a 70m-high waterfall that was named a national monument.
Chapman's Peak Drive, Cape Peninsula: it is among the most beautiful scenic roads in the world.
Most Beautiful Cities In South Africa
Cape Town, Western Cape: second-most populous city in SA. Its beauty is in its landmarks that include Victoria & Albert Waterfront, Cape Town City Centre, Table Mountain, and Robben Island.
Johannesburg, Gauteng: has the tallest building in Africa, The Leonardo Building. It's the capital city of SA and has important places like Apartheid Museum, Mandela's House, Gold Reef City Theme Park.
Durban, KwaZulu-Natal: largest and third most populous city in SA. some beautiful places in the city include Kings Park Stadium, Mini Town, Durban Botanic Garden, and Moses Mabhida Stadium.
Things To Expect In South Africa
English and Swahili are the major languages.
You might need a visa.
Big cities may have some similarities to those of the western world.
Major cuisines in SA are boerewors, biltong & dreowors, Cape Malay curry, Malva pudding. Though intercontinental dishes can be found.
It is home to varieties of wine and beers.
2. Egypt
Geographical region: Northern Africa
Population: 101.5 million
The year they Gained Independence: 28 February 1922
Major Tourist Destinations: Giza, Cairo, Abu Simbel, Aswan, Luxor, Alexandria
Best known for: Pyramids, Sahara desert, the Nile River, sites of World Wonders, Sea Cruises and Reefs, receives an average of 11 million people yearly.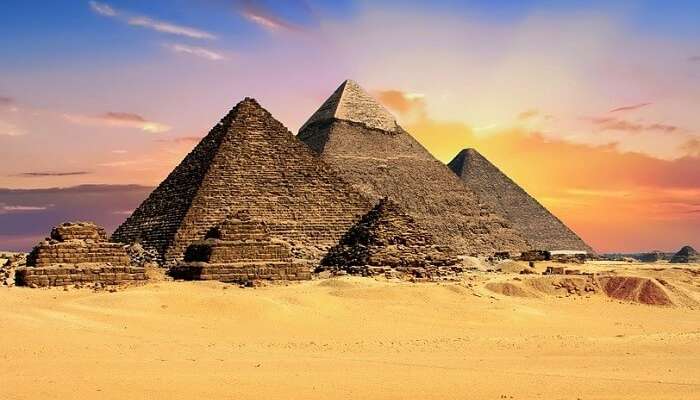 Its beauty is dated as far back as ancient times because of its structures and nature reserves. Historically, Egypt had one of the tallest man-made structures in the world – the Lighthouse of Alexandria which is also known as the Pharos of Alexandria. The building is among the Seven Wonders of the Ancient! It lasted from 280 BC to AD 1303-1480 after it was destroyed by an earthquake. Also, the Great Pyramid of Giza which was created in 2585-2561 BC is the only among the 7 Wonders of the Ancient to still be in existence. Aside from these, Egypt has the oldest monastery in Africa, Saint Anthony; and one of the oldest Mosques in Africa is in Cairo.
Present-day Egyptians are mostly Muslims and a minority of Christians and Jews. The country relies on agriculture, media and petroleum, and natural gas to grow its economy. This has resulted in many of the people working in the Agricultural sectors producing plant-based products and livestock. Also, Egyptians can be found working in different sectors in their country and outside.
Top Tourist Sites in Egypt
Pyramids of Giza: Only Surviving landmark among the Seven Wonders of the Ancient World; used as tombs for ancient Pharaohs.
Luxor Temple: largest Tomb for Pharaohs, Queens, and the elites of the 18th, 19th, and 20th Dynasties; the Luxor Las Vegas 30-storey hotel and casino was inspired by Egypt's Luxor.
The Egyptian Museum, Tahrir Square, Cairo: it has more than 120,000 artifacts and principal pieces of Egypt's history.
Naama Bay, Sharm El Sheikh: it has many vacation spots, hotels, spas, clubs, and restaurants. Its beach is one of the best in the country.
Great Sphinx, Giza: the face of the Sphinx is a limestone statue that has been described as the most wonderful in the world.
Red Sea: one of the world's most important trade routes, the fastest fish lives in the sea, 35% saltier than most seas in the world.
Egypt's Most Beautiful Cities
Cairo: it is a UNESCO World Heritage Site. The largest city in Egypt is graced by historic sites that include Mosques of Ibn Tulun and al-Hakim, ancient madrassahs and mausoleums,  and the 12th century built Citadel of Saladin. Also, Cairo Tower the tallest structure in Egypt is found in the city.
Aswan: the city has in it the old souk and Kitchener's Garden and is part of the UNESCO Creative Cities Network. The city is surrounded by water, the Aswan Dam, and the river Nile.
Giza: the second-largest city in Egypt and the fourth in Africa. The city houses some of the most historical monuments in the world that include the Great Pyramid and Great Sphinx.
Some Things To Expect In Egypt
Security may not be totally guaranteed.
Crime is high.
You may be expected to tip at different places.
Coming as a tourist is not always advisable during the month of Ramadan.
You'll need a visa.
The weather may get hot.
Dressing to cover most of your body is expected.
Some of their cuisines are Ful was Ta'ameya, Kushari, ful medames.
3. Morocco
Geographical region: Northern Africa
Population: 37.1 million
The year they Gained Independence: April 7, 1956
Major Tourist Destinations: Essaouira beach, Mosque and University of Al Quaraouiyine, Chefchaouen Rif mountains, and Hassan II Mosque.
Best known for: The Sahara Desert, Hassan II Mosque, architecture, mint tea and pastries, Todgha Gorge, most visited African country in 2016 with about 12.3 million people.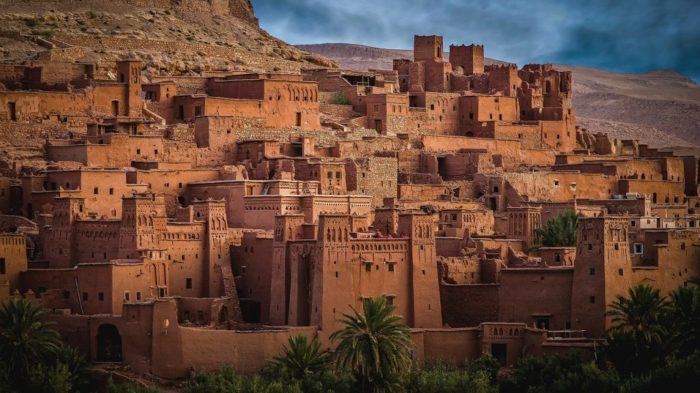 The country is beautiful in diversified ways. It has beaches, resorts, mountains, desserts, historic structures, and modern buildings among other things. Most of its historic buildings are inspired by the religion of the people – Islam, and being a client kingdom of the Roman Empire as part of the ancient Mauretania. The practice of Islam in the country dates as far back as the 7th century with the start of the Muslim conquest of the Maghreb. The country passed through different Arab dynasties with the first being the Saadi dynasty. One of the most historic sites in Morocco is the Saadi Sultan Ahmad al-Mansur's 16th-century Badii Palace. Although ruined, it still remains a major tourist attraction center in the country.
The people of Morocco have a rich culture which is a blend of Berber, Arab, and European cultures. Their major sources of income lay in the agricultural sectors, mining, and tourism.
Top Tourist Destinations In Morocco
Chefchaouen Rif mountains: one of the major hiking destinations in the country
Bab al-Mansour: a gateway that guards the entrance to Maknes' Imperia City district of Medina. It is known as Morocco's most preserved and one of its best gateways
Essaouira beach: one of the best beaches in Africa. It sits around a beautiful castle that inspired Jimi Hedrix's Castles Made of Sand.
Hassan II Mosque, Casablanca: one of the largest mosques in the world, can contain over 25,000 people and non-Muslims are allowed to tour the mosque
Mosque and University of Al Quaraouiyine, Fez: the oldest  University in the world, was founded by a woman, Fatima bint Muhammad Al-Fihriya.
Taourirt Kasbah, Ouarzazate: ancient historical sites. Scenes from Gladiator, Kundun, Prince of Persia, and Alexander the Great were shot in the complex
Most Beautiful Cities In Morocco
Asilah: a seaside town that is known for landmarks as the medina, walls and towers, Grand Mosque of Asilah, Raisuli Palace, Church of San Bartolome, and seaside cemetery.
Fez: it houses the oldest University in the world, tanneries, and the Bou Inania Madrasa. It was also the country's former capital.
Marrakech: The city has one of the best airports in Africa. The largest market in Morocco is in the town. Places that add to the beauty of Marrakech as Jemaa el-Fina market, Jardin Majorelle gardens and fountains, Bahia Palace, and  12 century Koutoubia mosque.
Casablanca: Largest and one of Morocco's modern cities. It is in the city that Hasan II Mosque and Mohammed V. are found.
What To Expect In Morocco
You will be expected to dress conservatively.
Having cash is important.
You may be expected to tip.
Fridays aren't a good tour day.
You might get your things stolen if you're not careful.
Arabic and Berber are the official languages. Some Moroccans speak English and French.
Their foods are couscous, Bastilla, tagine, zaalouk, and fish chermoula. You may be served mint tea on many occasions.
4. Kenya
Geographical region: Eastern Africa
Population: 47.5 million
The year they Gained Independence: 12 December 1963
Major Tourist Destinations: Massai Mara, Lake Nakuru, Nairobi National Park, Amboseli, Mombassa beach, Mount Kenya, Yatta Plateau.
Best known for: vast wildlife preserves, giraffe manor, the home country of Barrack Obama, the second-highest mountain in Africa, having the fastest animal in the world, cheetah; home of only 2 serving northern white rhinos.
The country has been in existence since BC. Since then, nature has bestowed its glory on lakes and other natural reserves in Kenya. It has gone through different eras that have all contributed towards its development in several ways. It was in the 1940s that some of Kenya's most significant treasures were created – National Parks that include Nairobi National Park and Tsavo East National Park.
Kenyans are known for speaking English and their native Swahili languages among many indigenous languages. They are mostly traders and farmers with about 75% of workers making their living by farming. Their major agricultural product is coffee.
Important Tourist Places In Kenya
National Parks Kenya: Kenya has the highest number of national parks in Africa. The parks are 23 and can be visited by tourists. The most popular however are:

Masai Mara National Park: it has over 1.5 million wildebeest. The popular tourist center has over 95 species of mammals, amphibians, as well as reptiles. It is in the park one can come across buffaloes, elephants, leopards, lions, or rhinos all at once.
Sibiloi National Park: Known for containing archaeological facts which help in broadening the concept of human evolution. Of the things found there are fossils of Homo habilis.
Tsavo East National Park: found in this park is the Yatta Plateau which is the longest lava flow in the world.
Hell's Gate National Park, Rift Valley Province: named after a narrow break in cliffs, Hell's Gate harbors 3 campsites, wildlife, more than 103 species of birds, and many other animals. The geothermal steam of the park is used to generate renewable energy to power electricity in Kenya.
Other parks are Nairobi National Park, Kora National Park, Ruma National Park, Tsavo West, Central Island, and Kora Park among others.

 Mount Kenya: it stands at an elevation of 5,199m (17,052 ft) and is the highest mountain in Kenya and the second-highest in Africa. It is one of the coldest places in Africa. The best time to visit the mountain is in the months of January, February, and September when the weather is less extreme. There are different tour guides who see people climbing the mountain. These guides charge different amounts for their services.
Thomson's Falls, Nyahururu: One of the most beautiful waterfalls in Africa. it the 72m and like many other tourist sites in the country, there is the availability of a lodge not so far from the falls. However, this goes for a fee.
Most Beautiful Cities To Visit In Kenya
Nairobi: it is Kenya's capital and largest city. Nairobi is home to many schools, parks, and landmarks that have added to the beauty of Kenya. It is the city that Uhuru Park, Central Park, Jeevanjee Gardens, 7 August Memorial Park, Nairobi National Museum, and the third tallest building in Africa, Britam Tower.
Mombasa: it is the oldest and second-largest city in Kenya. The city is one of Kenya's tourist zones. The people who are mostly economy inclined have in their city the largest port in East Africa. The city's tourist attractions include Fort Jesus, Haller Park, Mombasa Marine National Park, North Coast Beaches, South Coast Beaches, Old Town, Mombasa Tusks, Mamba Village Centre, and Bombolulu Workshops and Cultural Centre among others.
Kisumu: it is one of the oldest settlements in Kenya. The third-largest city in the country offers tourists great sights such as Kisumu Museum, Kisumu Impala Sanctuary, Kit-Mikayi, Hippo Point, Dunga Beach, Kenya Wildlife Impala Park, Winam Gulf, and Masai Craft Market.
Things To Know Before Going To Kenya
Visa, vaccination and health requirement certificates are important.
Crime is not uncommon.
Watch the roadside food you eat. Some of their best foods are nyama chomo, ugali and sukuma wiki, mandazi, githeri, and roasted makai.
You can get international cuisines in the big cities of the country.
Some roads may not be very good.
6. Mauritius
Geographical region: Eastern Africa
Population: 1.2 million
The year they Gained Independence: 12 March 1968
Major Tourist Destinations: Flic En Flac Beach, Black River Gorges National Park, Chamarel Seven Coloured Earth Geopark, Le Morne Brabant, Mauritus Botanical Garden, and Île aux Cerfs Island
Best known for: white sandy beaches, sands of 7 different colors, it has a UNESCO World Heritage Site, one of the smallest and less populated African countries, the only habitat of an extinct bird called dodo.
Most of the most important historical sites in Mauritia were constructed by the Portuguese, French, or the British who all at some point were colonial leaders in the country. Similarly, there are modern infrastructures that have been built up by Mauritians since gaining their independence. However many of the country's beautiful places are their natural habitats that consist of islands in the Indian Ocean. Many of the people practice Hinduism and Christianity but there are also Muslims in the country. They are mostly farmers of sugarcane and fishing.
Mauritius Tourist Sites
Trou Aux Biches, Pamplemousses: translated in English as the 'place you lose yourself', Trou Aux Biches is famed for swimming and snorkeling. The beach is one of the most beautiful in the world and it offers visitors hotels, boutiques, and restaurants.
Ile Aux Cerfs, Flacq: it is the largest lagoon found in the country. It has different sandy beaches and has one of the most renowned golf courses in the world. Tourists can get there preferably by using taxi-boats from Trou D'Eau Douce.
Chamarel Coloured Earth, Riviere Noire: The most unique feature of Mauritius is the sand of 7 colors that include red, purple, and black among others. The colors manifest more when the sand is mixed.
Flic En Flac Beach, Riviere Noire: the longest beach in Mauritania, the location can be reached using private or public buses and taxes from Port Louis. It allows for visitors to enjoy luxury resorts, coral reefs, sight viewing, swimming, and snorkeling.
Black River Gorges National Park, Black River: one of the best places for hiking and camping in Mauritius. The park houses plants such as Chinese guava, privet; and animals such as rusa deer and wild pigs. When you visit the park, chances are high that you will meet with a number of its many endemic animals and plants.
Casela World of Adventures, Cascavelle: The tourist center can easily be reached from Sir Seewoosagur Ramgoolam International Airport and is known as a wildlife Safari. It is home to tigers, leopards, elephants, antelopes, more than 1500 species of birds, hippos, and camels among many other wild animals.
Sir Seewoosagur Ramgoolam Botanical Garden (SSR), Pamplemousses: It has been in existence since 1770, the botanical garden is one of the oldest in the region and it is also known as Pamplemousses Botanic Garden. The garden ranks as the third among the most beautiful gardens in the world. It houses plants that include giant water lilies, spices, ebonies, sugar canes, and 85 species of palms among others.
Most Beautiful Cities To Visit In Mauritius
Port Louis: it is the national capital of Mauritius. It has over 100,000 inhabitants to make it the most populated city in the country. Its beauty lies in its architectural designs that are historical. It has a Chinatown, Blue Penny Museum, SSR Botanical Garden, Le Pouce Mountain, Pieter Both Mountain and Citadelle – a historic landmark with hilltop vistas.
Flic En Flac: found in the district of Riviere Noire, its major landmarks are Flic En Flac Beach, Casela Nature Parks, Wolmar Public Beach, Tamarin Beach, Exploration Soujs Marine, and many others. The city has many other luxurious buildings such as hotels and it is one of the country's tourist attractions.
Curepipe: it is located at Plaines Wilhems District and it's also known as La Ville-Lumiere. Many of the beauties found in Curepipe are natural reserves that include the Trou Aux Cerfs dormant volcano crater with a small lake, Tamarind Falls, and Curepipe Botanic Gardens. Other infrastructures that turn the city into a beauty include Casino Mauritius and La Peninsula Town Apartment.
Things You Should Expect In Mauritius
English and French are the major languages.
Most restaurants close at night.
They're mostly friendly.
Local dishes include dholl puri, achard, camarons, and fish vindaye.
6. Tanzania
Geographical Region: Eastern Africa
Population: 56.3 million
The year they Gained Independence: Tanganyika 1961, Zanzibar and Pemba 1963, Merger 1964, and current constitution 1977
Major Tourist Destinations: Mount Kilimanjaro, Lake Victoria,  Arusha National Park, Zanzibar Beaches, Ngorongoro, Mafia Island, Conservation Area, and Stone Town
Best known for: Having the largest lake in Africa and the second in the world, it has the tallest mountain in the world and is the biggest country in East Africa. It is known for fighting the shortest war in history – lasted only 45 minutes. It is home to tree-climbing lions.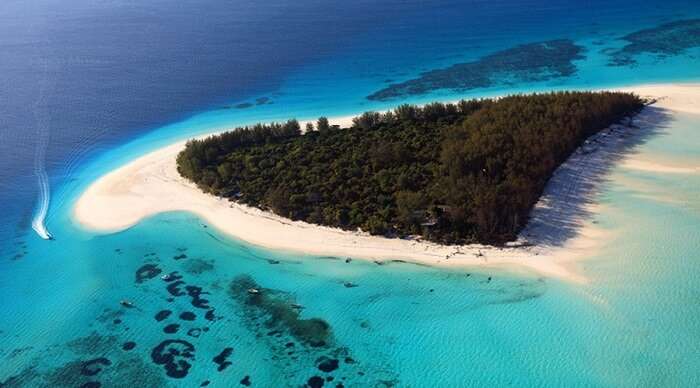 Tanzania was ruled by the Germans and the British at different times in history. The country, however, gained its independence from the British. Unlike many other formerly colonized African countries, different regions of Tanzania gained independence at different times in history. The mainland which is Tanganyika gained independence in 1961 while the Zanzibar Archipelago which consists of islands gained independence in 1963. They merged in 1977.
Many of the historical buildings in Stone Town, Zanzibar were built since the colonial era. These buildings still stand as some of the beautiful buildings and sites in Tanzania. Many parks in the country were established in the 1960s before and after independence. Still, it has natural attractions such as lakes, mountains, and beaches among others.
Due to the fact that not so many people settled in Tanzania, it remains a country that houses many wild animals which are mostly found in parks and game reserves. Since ancient times, the people of Tanzania are mostly farmers of coffee, cashew, and cotton. There are also many miners that help in making the country a high-ranking gold exporter. Also, Tanzanians have more than 100 languages spoken in the country but English and Swahili are the official languages.
Tanzania's Top Tourism Sites
Mount Kilimanjaro, Zanzibar Archipelago: it has the highest ecological system in the world, it is the highest peak in Africa, and the tallest freestanding mountain in the world. The mountain is one of the coldest places in Africa as it experiences snow. The mountain is home to many plants and animals. Visitors with the help of tour guides can have the opportunity to trek, hike, and camp, and its best visiting months are January to March and from June to October.
Lake Tanganyika: this lake has made the history of being the longest and second-oldest freshwater lake in the world; flows through 4 separate countries, and makes borders in Tanzania and Congo. However, one interesting thing it has to offer aside from its beauty is being a habitat to Nile crocodiles, storm's water cobra (only found in the lake), Cichlid fish, and more than 80 different other species of fish. Many other species are found in the lake that includes many endemics.
Ngorongoro Conservation Area, Arusha: It is a Unesco World Heritage Site that contains the big 5 (lion, leopard, rhinoceros, elephant, and cape buffalo). As in many other reserves, hunting is illegal in Ngorongoro. About 25,000 large animals can be found in the crater. Animals that can be found there include Eland, Hippopotamus, Wildebeest, zebras, and gazelles among others. The best time to visit the park is during the dry season (June to September) so as to get a better view of the animals.
National Museum of Tanzania, Dar Es Salaam: a lot of the history of Tanzania is displayed in the National Museum. Among the many things found there include the fossil discoveries of Olduvai Gorge, slave-trading history, and colonial-era history can be found in the museum. The museum is opened for visitations every day from 9:30 am to 6 pm.
Serengeti National Park: another UNESCO World Heritage in Tanzania, it offers the experiences of safari, camping, and wildlife. It is widely known for a great deal of migration of 2 million wildebeest, gazelles, zebras, and other animals. The park apart from animals provides other attractions like the Bobo Hills, Grumeti River, and Mbalageti Serengeti.
Ol Doinyo Lengai, Arusha: Popular as the Mountain of God, it is an active volcano at the Gregory Rift in Arusha. With the ability to produce natrocarbornatite lava, the Ol Doinyo Lengai is unique among other volcanoes. The volcano glows orange at night. Animals such as wildebeest and zebras can be seen from the area. The journey to the volcano starts in Arusha with a tour fee of not less than $100 for tourists.
Most Beautiful Cities In Tanzania
Zanzibar: the capital of Zanzibar in the Region of Mjini Magharibi, the City has two main parts – Stone Town and Ng'ambo. It has much historical building that includes former palaces of Sultans, fortifications, mosques, museum and more in Stone Town. It is a World Heritage Site and has other beautiful sites such as Mount Kilimanjaro, and Mnemba Island.
Mbeya: located in the Mbeya district in the Southwest of Tanzania, the city is a gold mining town. It still boasts of many landmarks such as The Kiwira God's Bridge, The Mwalalo Water Falls, Kitulo National Park, Lake Nyasa, Ruaha National Park, and Mbozi meteorite
Dar Es Salaam: the largest city in Tanzania and East Africa; and the former country's capital. It is in the city that Tanzania and one of Africa's tallest buildings are situated. They include PSPF Towers and Tanzania Ports Authority HQ. Also, Dar Es Salaam has two of the 5 National Museums in Tanzania. Other important sites are Bongoyo Island, Mbudya Island, Askari Monument, and Coco Beach.
Arusha:  It is the habitat of Mount Kilimanjaro, Kilimanjaro National Park, one of the biggest mines of Tanzanite is in the town, Lak Manyara, and Arusha National Park among many. The town has hosted notable people in the world like George W. Bush, Bill Clinton, King Herald, Thabo Mbeki, and Robert Taylor among others.
Most Important Things To Expect In Tanzania
Cash in local currency is preferred.
Accommodation may vary from luxurious to cheap.
Visa is needed but for 66 countries.
US Dollars printed before 2006 are not accepted.
Tipping is not abnormal.
Christianity and Islam are popular religions in the country. You may want to conservative in your dressing.
Their meals include chipsi mayai, nyama chomo, ugali, mshikaki, and zanzibar pizza among others.
8. Seychelles
Geographical region: Eastern Africa
Population: 98.4 thousand
The year they Gained Independence: 29 June 1976
Major Tourist Destinations: La Digue Island, Anse Lazio, Praslin; Baie Lazare, Mahe; Morne Seychellois National Park, Ste Anne Marine National Park
Best known for: being the home to the heaviest land tortoise living in the wild; its capital is the smallest in the world; it has some of the rarest endemic birds; having the largest seed in the world. The country was once a pirate hideout.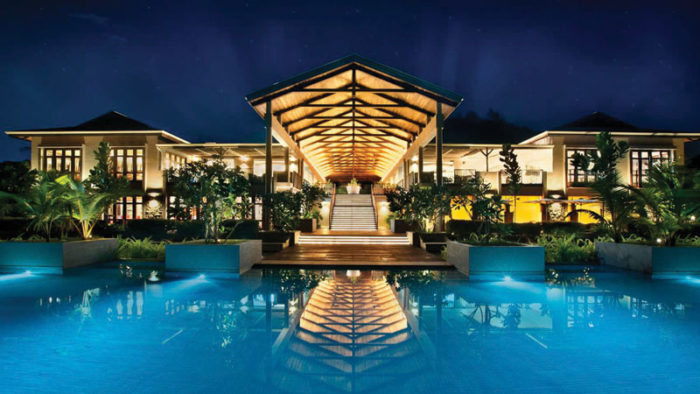 The beauty of Seychelles is mostly in nature. It consists of 115 islands and about 88 percent of the country is covered in forest. Adding to its beauty are many historical buildings that have been in existence since the colonial era. Many of them are found in Victoria, the capital which was named after Queen Victoria who ruled the country. Although it remains the smallest population of any sovereign country in Africa, the people of the country are known to welcome an average of 300,000 people every year. Since their tourism sector generates income more than any other sector of the country, 15% of its population work in the tourism sector. Apart from the plantation which a significant percentage of the people are involved in, some also earn a living as by fishing. Seychellois are predominantly Catholics.
Seychelles Tourist Attractions
Anse Lazio, Praslin: located at the second-largest island in Seychelles, Anse Lazio is a beach you have to hike over a hill to see. The beach is characterized by clear water, trees that include coconut and Takamaka. As much as its beauty and creatures in the water, there were a number of tragic encounters with sharks in the water.
Curieuse Island, Praslin: previously called Île Rogue, the island has become a place where tortoises are brooded. The island has trees, of Takamaka, coco de mer palm, and casuarina varieties. It also offers its visitors the sight of the ruins of the leprosarium on the south shore and the doctor's house, a preserved national monument. It can be visited by boat from Praslin Island.
Morne Seychelles National Park, Mahe: it is the largest national park in the country. Mountain Morne Seychellois is a good place for hiking and viewing nature. To climb the mountain, one should go through Danzil village. Its wildlife includes different species of birds like Seychelles scopes-owl, bulbul, and sunbird among others. More to it, there are also endemic plants found in the park.
Ste Anne Marine National Park: this park has six islands that can be used for snorkelling, scuba diving, boat ride, and viewing nature among other things. One should expect to probably come across giant tortoises, pirate graves, sight crocodiles, and hawksbill turtles in some of the islands.
National Museum of Natural History, Victoria: the small museum offers enlightenment on the history of Seychellois. It is one of the most important and foremost places to visit when in the country as it educates visitors on plants and animals of the country, environmental concerns faced in the country.
Clock Tower, Victoria: found in the city of Victoria, the clock tower was constructed in 1902 in honor of the late Queen Victoria. The clock was then shipped in 9 pieces and in 1903, it was unveiled and has since been in the city.
Most Beautiful Cities In Seychelles
Beau Vallon: Just 3km away from the capital city, Victoria, Beau Vallon is popular as a tourist center mostly for turquoise waters, coral reefs, and marine life.
Takamaka: its beaches are major attractions. It also has an art gallery. The city prides itself on trees of different types. Its major landmark is Takamaka beach
Victoria: it is the capital of Seychelles and one of the smallest capital cities in the world. However, it has a lot of beautiful things the eyes can behold. The includes Selwyn Selwyn-Clark Market, Victoria Botanical Gardens, Arul Mihu Navasakthi Vinayagar Temple, National Museum of History, and Bicentenary Monument Seychelles.
Facts To Know Before Going To Seychelles
It's important to have local currency.
Drinking water apart from sealed water may not be guaranteed as safe.
Seafood is common.
The temperature may go as low as 25 degrees or less or 3o degrees or higher.
9. Tunisia
Geographical region: Northern Africa
Population: 11.7 million
Independence: 20th March 1956
Major Tourist Destinations: Bardo National Museum, Dougga archaeological site, Port El Kantaoui, Ichkeul Lake, El Jem Amphitheatre, and Great Mosque of Kairouan.
Best known for: golden beaches, sunny weather, 7 cultural UNESCO World Heritage sites, rich in historical sites, and south of the country is desert.
Tunisia is a country that has its natural beauty in its beaches and Sahara desert, while its other major attractions are in its historical buildings that include some ancient Roman buildings. Many of these buildings began their existence in the BCs and the ADs. In the middle ages, buildings such as the Mosque of Uqba was erected. Other periods of the phase of Tunisia include the Husainid Dynasty and the rule by France which have also contributed towards the growth of the country. Many of its man-made beautiful sites are either inspired by Islam or were built in ancient times.
The people of Tunisia are predominantly Muslims. Their major sources of living are the production of beverages, textiles, and footwear. They also mine, and farm.
Fascinating Tourist Attractions In Tunisia
El Djem Amphitheatre, Mahdia Governorate: also spelled El Jem, UNESCO has listed it among the World Heritage Sites. It is an oval amphitheater that was built around 238 AD. It is among the best-preserved Roman stone ruins and one of the largest in the world. It can be found opposite the Archaeological Museum.
Bardo National Museum, Le Bardo, Tunis: it has one of the richest collections of any museum in Africa. The many things that can be found in the museum include the largest collections of Roman mosaics in the world, marble statues representing the deities of the Roman emperors, house pieces of Libyco-Punic sites including Carthage, Blue Qur'an of Kairouan.
Grand Erg Oriental: it is a field of sand dunes in the Sahara. It is located in southern Tunisia and northern Algeria.
Ichkeul Lake: the lake and its environs are visited by hundreds of thousands of migrating birds yearly. Also, there is the presence of ducks, geese, pink flamingoes, and storks among other things.
Port El Kantaoui Marina: the tourist center gives mooring with 340 berths for luxury yachts, golf courses, and many other sporting activities. The white and blue colored area of the Port was however attacked by a terrorist in 2015 who killed over 30 tourists.
Most Beautiful Towns In Tunisia
Kairouan: another World Heritage Site in Tunisia. It was founded in 670 by the Arabs and is a present-day home to the Great Mosque of Sidi-Uqba. Aside from the physical beauty, the Great Mosque is important in the Islamic religion. According to the report, 7 visits to the Mosque is equivalent to a visit to Mecca and the Kairouan is the fourth holiest Islamic city. Also, the Kairouan town has remained a city of Islamic and Quranic learning.
Dougga, Berger Governorate: previously a Roman settlement, it is one of the most beautiful towns in Tunisia. The remains of monuments, triumphal arches, Temple of Liber, Circus, and Licinian bath are still standing in the historical town. It is a World Heritage Site.
Sfax, Sfax Governorate: known for olive oil production and fishing, it is an economic town. It is the second-most populous city after Tunis and it is known for Dar Jollouli Museum, Casbah Museum, ArTanit Art Gallery, Great Mosque of Sfax, and Sfacx Archaeological Museum.
Important Things To Expect In Tunisia
Arabic is the official language but there are people who speak French and English.
Terrorism is common. More than 30 tourists have been killed in the country.
Toilet papers are not common in public toilets.
You may be asked to remove your shoes before entering some places.
Dress conservatively.
The holy month of Ramadan may not be best for tourism.
Some cuisines include couscous, brik, harissa, mint tea, ojja, an yoyos.
10. Nigeria
Geographical Region: Western Africa
Population: 206 million
Independence: 1st October 1960
Major Tourist Destinations: Aso Rock, Bar Beach, Biu, Kainji Dam, Kamuku National Park, Millenium Park, National Arts Theatre, National War Museum, Obudu Cattle Ranh, Ngwo Pine Forest, and Olumo Rock
Best known for: Home to the richest man in Africa; has the second-largest film industry in the world, the most populous black nation in the world, largest economy of Africa, and Jollof rice, and having some of the best bronze sculptures in the world.
Nigeria right from about 1,500 BC has been a region of arts and culture, creating sculptures and smelted iron in various places within ancient Nigeria. The art saw itself through many streets even before the colonial era and modern civilization and construction of infrastructures. Although the beauty of the country is seen more in historic buildings, modern beautiful structures erected since the colonial era, and later have surfaced overtime in recent years.
The people of Nigeria have been described as generally optimistic and some of the happiest people in the world. They have diversified cultures, speak more than 500 different languages, and have some of the best cuisines in Africa. About 48% of the people live in rural communities with farming and fishing as their major sources of livelihood. Sadly, the country in recent years has been in the coils and horrors of terrorism, banditry, kidnappings, and other forms of vices which is not abating.
Nigeria's Top Tourist Attractions
Aso Rock, Abuja: Many of Nigeria's major political buildings are found within this area. They include the Nigerian Supreme Court, Nigerian Presidential Complex, and National Assembly. Aso Rock on its own is, however, a large outcrop of granitic rock measuring 936 m (3.071 ft).
Bar Beach, Lagos: A white sand beach found in Victoria Island, Lagos. Aside from the natural beauty of water, sand, and trees among others, it has historical relevance of being the firing squad venue of the Nigerian Army in the 1970s and 1980s.
Olumo Rock, Abeokuta: Its a mountain with caves that served as a shield to Egba people during the war in the 19th century. The rock is believed to have powers as its waters in history could heal the sick. Also, it has large trees which have lasted over 100 years. The mountain can be hiked and its caves can also be visited.
National War Museum, Umuahia: The museum offers historical physical facts about the deadliest and memorable wars in Nigeria – The Civil War! The war lasted for 3 years and saw the death of between 500,000 to 2 million people of the former Republic of Biafra 'Biafrans' (South-East/South-South regions) caused majorly by starvation.
Obudu Mountain Resort, Cross River: Formerly known as Obudu Cattle Ranch, the mountain was developed in 1951. The resort is found on the Obudu plateau of an elevation of 1,600 m (5,200 ft) and can easily be climbed using cable cars.
Yankari National Park, Bauchi: It is one of the most popular eco-destinations in West Africa and a large wildlife park that is home to a variety of flora and fauna, animals such as African bush elephants, olive baboon. roan antelope, West African lion, waterbuck, different species of monkies, and hippopotamus among others. Also, the park swimming pools for visitors amidst other attractions. It also has a museum and a camp for tourists to enjoy.
Mambilla Plateau, Taraba: its peak is Chappal Waddi, the highest peak in Nigeria. it is situated on the border between Nigeria and Cameroon. It is the coldest region in Nigeria as its temperature sparsely goes beyond 25°C. It has trees, flowers, and grasses and can easily be hiked.
Most Beautiful Cities In Nigeria
Lagos: it is one of the most popular cities in Africa. Its landmarks include Lekki Conservation Centre, Eko Hotel, Bar Beach, Third Mainland Bridge, and Necom House – the tallest building in Nigeria.
Abuja: it is the capital city of Nigeria and is known for beauties such as Zuma Rock, Millenium Park, National Children's Park, and Zoo, Thought Pyramid Art Centre, and Jabi Boat Club.
Port Harcourt, Rivers: known as an oil city, the city is home to 1.8 people. Some of its major landmarks are Isaac Boro Park, Port Harcourt Zoo, Port Harcourt Tourist Beach, and National Museum Rivers State among others.
What To Expect When Visiting Nigeria
Your security cannot be guaranteed.
Terrorism and kidnapping are common.
Tipping may be asked of you.
The people are friendly.
Some Nigerian staple foods are jollof rice, garri, suya, akara, ponded yam, egusi soup, moi moi and pepper soup.
5 Most Beautiful Tourist Destinations in Africa
1. Mount Kilimanjaro
Geographical region: Tanzania
Best known for: the highest mountain in Africa, having almost every kind of ecological system, it is one of the coldest places in Africa. It snows and can go as low as -7 to -29 °C,
Best Time To Visit: warmest season from December to mid-March and mid-June.
2. Victoria Falls
Geographical region: Zambia
Best known for: its location at Zambezi River and at the border of Zambia, one of the most beautiful falls in the world, the main flow is about 33,000 cubic feet per second.
Best Time To Visit: after the summer rain of the region, from February to May
3. Giza Necropolis
Geographical region: Greater Cairo, Egypt
Best Known For: it is also called Giza Pyramid Complex, contains Egypt's greatest treasure – Pyramids and sphinx. It is a World Heritage Site and the only place that has both an ancient and modern wonder of the world – Pyramids!
Best Time To Visit: the country has more tourists in December and January. The temperatures there are usually moderate from October to April.
4. Cape Town
Geographical region: South Africa
Best Known For: legislative capital of South Africa, Cape Floristic Region has 7000 plants, Table Mountain, was listed as the best place to visit in the world by New York Times and The Daily Telegraph; one of the most beautiful cities in Africa.
Best Time To Visit: all year round but crowd is less, tourist fees are not very outrageous and the weather is at its best from March to May and from September to November.
5. Masai Mara National Reserve
Geographical region: Kenya
Best Known For: named in honour of Maasai people, one of the best reserves in Africa, over 40% of Africa's biggest animals are found there, and has more than 500 bird species.
Best Time To Visit: rainy seasons change virtually yearly in Massai and dry seasons are the best to visit  Massai. However, June to October is however good years to visit the Park while late September to October is the problem best.