Web and streaming services are becoming more popular by the day as far as film distribution is concerned. More and more people now watch movies online as against the traditional means of DVD and television. Among numerous other websites, GoMovies proved to be many viewers' favorite as it makes the latest and most popular movies readily available for free and without much ado or risks. But with the recent setbacks on the great movie streaming site, GoMovies users are left with no better option than to scout for alternatives. To help out, we have compiled a list of the top 10 movie sites similar to Gomovies. Here we go!
10 Movie Sites Similar to GoMovies for Watching Movies Online
10. YesMovies
YesMovies is similar to GoMovies mostly in the visual aspect, a property that will make for an easy switch for former Gomovie users. The site's wide variety of detailed content filters also make for easy search. YesMovies also provides users the opportunity to get useful information about a movie, including watching its trailer before deciding on a full stream or download.
9. AZMovies
AZMovies is one of the free movie sites that provide satisfying services to online movie watchers. Although it may not have as much supply of movies as Gomovies, it promises a high level of availability and speed through the use of multiple servers. One outstanding quality of AZMovies is its practice of advertising her latest additions on Reddit. This enables Reddit users to easily and readily follow up with new releases and updates.
8. Movie4k
Movie4K is one of the best movie sites similar to Gomovies. It ranks as one of the free websites that have the largest amount of content while being user-friendly at the same time. On Movie4K, you'll find a very wide variety of movie genres from which you can select your desired video. Contents are also ranked under several other categories that make sorting a lot more easier. The site also boasts great speed and safety. One unique attribute of Movie4K is its ability to allow users to stream content with very low amounts of data. You also need not click on a video before finding out the basic things about it so as to decide whether to watch it or not.
7. iOMovies
Just like Go movies, you'll find on iOMovies a wide array of movies and TV shows which you can either watch there and then or download to watch later for free. The way the website presents its contents in a very organised which makes it user-friendly. Moreover, iOMovies do not intertwine her videos with ads, making it one of the best alternatives for GoMovies.
6. Putlocker
Here is another free streaming movie website which allows visitors to enjoy its content without registration. Interestingly, Putlocker's interface is also user-friendly owing to its simplicity, straightforwardness and great speed. Just like Gomovies, the site holds an unlimited supply of high-quality movies and TV shows covering a wide variety of genres.
It is, however, important to note that Putlocker has been successfully serving online movie viewers for years, even before Gomovies. Its longstanding success has therefore led to the creation of several copycat Putlocker sites.
5. M4UFree TV
M4UFreTV counts among the very best alternatives to Gomovies. It boasts a large collection of movies and television show, a consistent update of new releases, and requires no registration to assess content. In addition, streaming is fast, with much reduced buffering as backup/third-party servers are provided for each video.
4. YIFY Movies
Although YIFY Movies stream only movies, its very many qualities make it an indispensable part of our list of movie sites similar to Gomovies. These mouthwatering attributes include its great streaming/downloading speed, and very high content quality. In addition, the site provides social plugins which make it possible for users to share content with friends as well as discuss or make comments about them. More interestingly, YIFY provides you the opportunity to request for the upload of a desired movie if not available on the site; and the site's administrators are ever on the lookout to satisfy users' needs.
3. 123Movies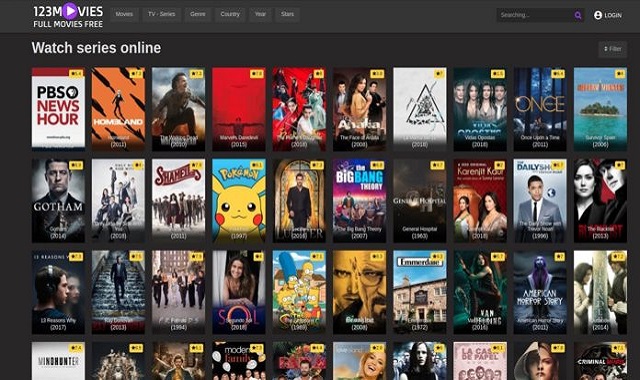 123Movies has been with us for several years now; but the site's recent upgrade has made it one of, if not the best movie streaming websites around. Among several other good qualities, 123Movies boasts safety, easy use, and high-speed streaming. Most remarkable about the site is its habit of adding the latest movies as soon as possible following their premiere in theaters. It also provides multiple servers for her videos to make for unfailing availability.
2. OpenloadFreeTV
For, OpenloadFreeTV no sign up is required. It offers users a plethora of movies and television shows from the most popular to the latest. Searching and finding the movie of your choice is also no big deal as the site boasts a variety of sorting tools which make things very easy. Netflix fans will find OpenloadfreeTV very interesting as it provides a separate section for all Netflix releases.
Also See: Mel Gibson Movies and TV Shows Rated From Best To Worst
1. FMovies
With an ad blocker, FMovies is virtually nothing short of GoMovies. It contains an unlimited and consistently updated supply of superb movies and TV shows ranked under categories that make for easy search and sorting. FMovies also connect her films to multiple servers to enable users enjoy them even when one or two servers are having downtimes.
Adding to the site's likable properties is its highly aesthetic outlook thrown on a dark background that is cooling to the eyes. One can also request for an unavailable movie or TV show to be added, and FMovies administrators have built a reputation for a quick response.