In recent times, social media has created more overnight celebrities than Reality TV shows and movies in the name of influencers, and Africa is fast catching up with its own A-list social media influencers. The advent of Social Networking Apps like Facebook, Snapchat, YouTube, Twitter, Instagram, and even the most recently popular Tiktok have created a soft landing for anyone with the time and consistency to carve a niche and make a name for themselves.
These Social Networking Apps have created a suiting platform for content creators to create whatever content they are good at and then earn an income from their content without the help of "Agents, Marketers, Producers," etc. With just a camera, anybody can go from being an underdog to an overnight celebrity in few months.
Social Media has also opened doors for content creators to be their own bosses, slowly diminishing the relevance of the orthodox talent scouts. Because the larger world community now has access to the internet, and with the world becoming a global village, Brands and Organizations have also shifted much of their advertising to Social Media. This paradigm shift has led to the rise of what we all know as "Social Media Influencers."
Who is a Social Media Influencer?
Social Media influencers of today can be likened to the movie and music stars that only needed to take a picture with a brand or product for the particular brand or product to get more patronage.  A social media influencer is a person with a large audience who has garnered and held the attention and follower-ship of thousands or millions of fellow social media users and has become like a sort a manual on who to follow and what to buy or who and what to patronize.
Influencers are people whose social media profiles have garnered lots of engagement, including a Midas personality, whereby whatever they post on their accounts pulls a lot of traffic and attention. They could be Athletes, Movie Stars, Models, Music Stars…a social media influencer can be a part of any industry. Still, they MUST possess a rock-hard influence and presence on social media and their fans/followers. Social media influencers earn money from influencing by advertising brands and corporations that have partnered with them on their content or making posts with sponsored captions. Basically, an influencer makes money from putting a particular brand in the faces of their followers.
One of the most popular Apps with the most influencers is Instagram. Instagram was created in 2010, and over the years, the App has metamorphosed itself into one of the most easily consumed internet marketplace. And this has given rise to influencers finding a home on Instagram. When it comes to Africa, many of the internet users demographic in Africa have Instagram as their go-to place to search for brands and ideas, ranging from fashion to tourism.
Africans have definitely left an undeniable recognition in digital footprints on Instagram. Local and international corporations seeking to sell themselves to the African internet demographic have partnered with African Instagram Influencers. And that is why we have curated ten of the biggest African social media influencers on Instagram; remember, we are listing them in no particular order.
Meet The Biggest African Social Media Influencers On Instagram
Elsa Majimbo
Age: 22
Occupation: Comedian
Country: Kenya 
Instagram Handle: @majimb.o
We definitely cannot create a list of the biggest African Social Media Influencers on Instagram without mentioning Elsa Majimbo. In what seems like an "overnight success," Elsa became an internet sensation during the Covid 19 pandemic lockdown last year. With over two million followers on Instagram, at the time of this report, which she gained in less than a year, @majimb.o is a young Kenyan female comedian; who decided to make the best out of her situation. They say when life throws you lemons, you should make lemonade; 2020 threw the pandemic and its associated lockdown, but Elsa made sarcasm and humor out of it. With her signature eyeglasses, sarcastic laughter, and a pack of chips, Elsa's short comic videos became a viral sensation as she elicited laughter with her homemade humor and sarcasm.
Currently, Elsa has been nominated for several awards, including; Forbes's most influential African women of 2020. She calls herself a "professional bragger," she definitely has achievements to brag about like, being a 15-time chess champion, sponsored partnerships with brands like Valentino and Beyoncé's Icy Park, and of course, her Worldwide audience of loyal fans.
Michael Collins Ajereh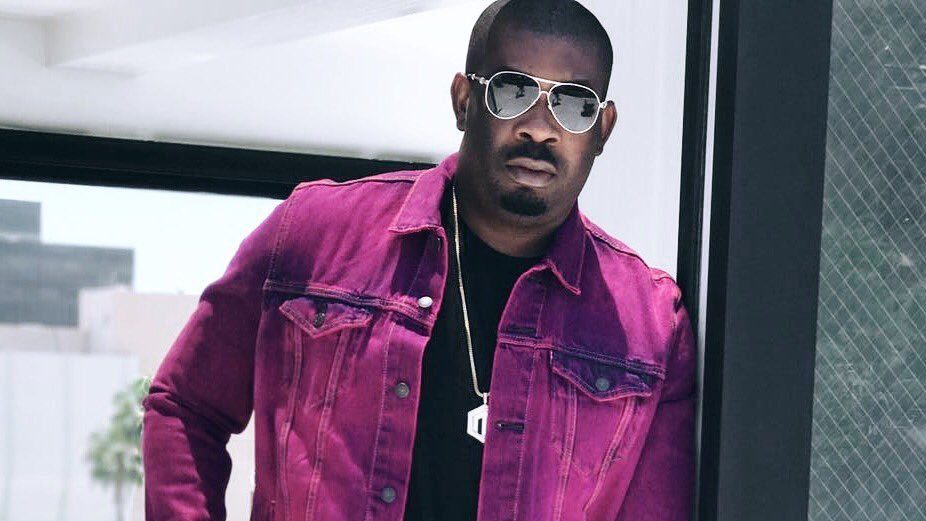 Age: 41
Occupation: Record Label Boss and Music Producer
Country: Nigeria
Instagram Handle: @Donjazzy
It's Donjazzy Again! Popularly known as Don Jazzy, he is currently one of the biggest African Social Media Influencers on Instagram. With over 10 million loyal followers, at the time of this report, from the producer of the now-defunct Mo'Hits Record to currently the founder and CEO of Mavin Records, Don Jazzy is responsible for the limelight of lots of Nigerian music stars like Tiwa Savage, Rema, and even Dbanj. Don jazzy has warmed himself into the hearts of several internet users with his personality, charity, humor, and humility.
Recently, the business mogul has dabbled into comedy skits on his Instagram, which has further built his brand and his person. He uses his platform to promote various young talents, his record label artists, and his own comedy skits.  Also, his status as an eligible bachelor has fueled his personality as an enigmatic influencer, with lots of his fans steadily wondering who the lucky girl is or when he would eventually get married. However, Don Jazzy recently made a shocking revelation when he announced that he was previously married 18 years ago but got divorced 2 years later. A divorce which he attributes to his career choices and path.
Don jazzy started as a music producer. He then became a record label boss, and with the popularity of his voice and his signature phrase "its Don Jazzy Again!" he built his name and personality into a Brand that has accumulated a strong presence in the influencer clime. Don has several partnership deals with varying corporations. Currently the biggest music record label boss in Nigeria and arguably in Africa, Don Jazzy cashes out from his music business, and now, he has added his social media partnerships to one of his numerous streams of income. Banks, Fintechs, and sport betting companies seem to love Don jazzy as he is a partnership influencer for a couple of them. Don Jazzy is both an influencer and a role model.
Boity Thulo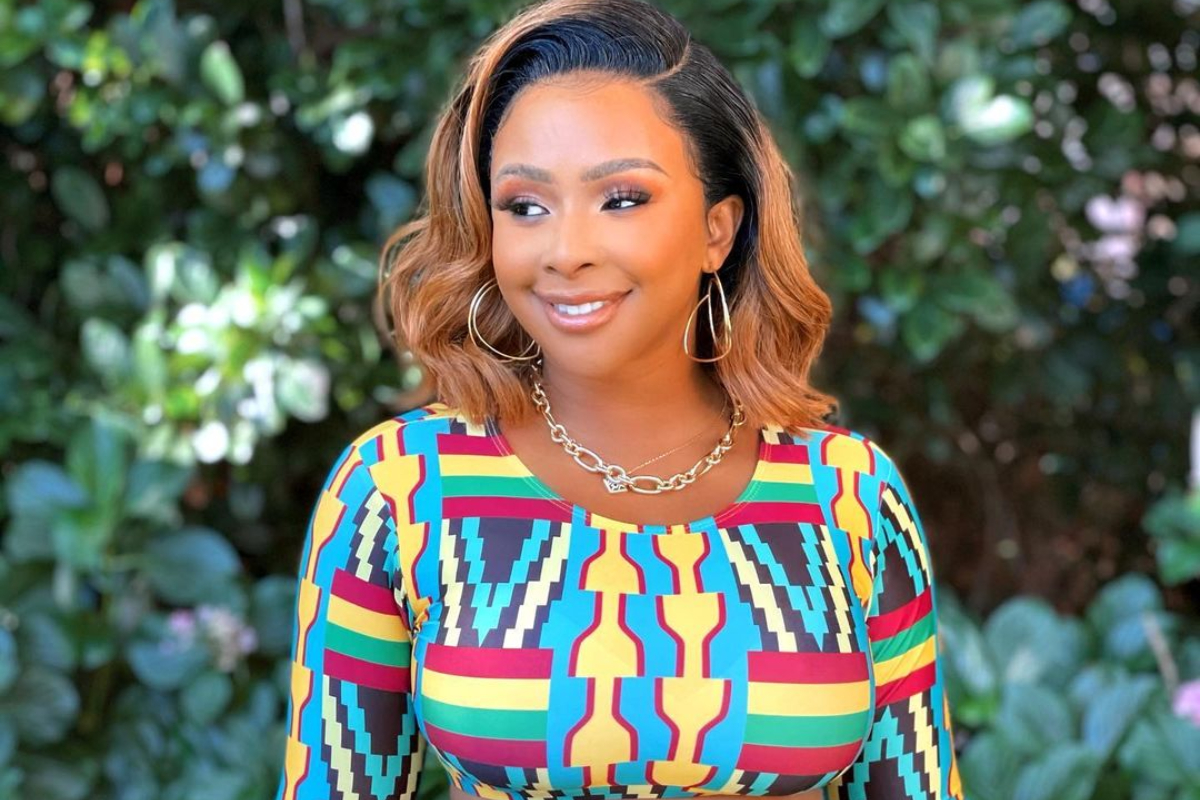 Age: 33
Occupation: Tv Presenter, Musician, and Entrepreneur
Country: South Africa
Instagram Handle: @boity
We definitely can not make a list of influencers without including South Africa's most influential personality, Boity Thulo. @boity is a South African TV presenter, musician, and actress, and business mogul, pretty much a Jane of all trades. With close to five million and still growing followers on Instagram, Boity is one of the biggest African Social Media Influencers on Instagram.
Named by the Forbes 30 under 30 in 2019 for her contributions in the creative industry, Thulo is a brand ambassador and influencer for Brands like Moët and Chandon. Looking through her Instagram, it is obvious that her platform promotes beauty, Fashion, elegance, entrepreneurship, entertainment, Luxury, Hospitality, and motivation. Boity recently opened up on her spiritual journey as she revealed that she is a "sangoma," a traditional healer. She is currently working on a reality show to document her journey in her chosen path of African spirituality.
Michael Blackson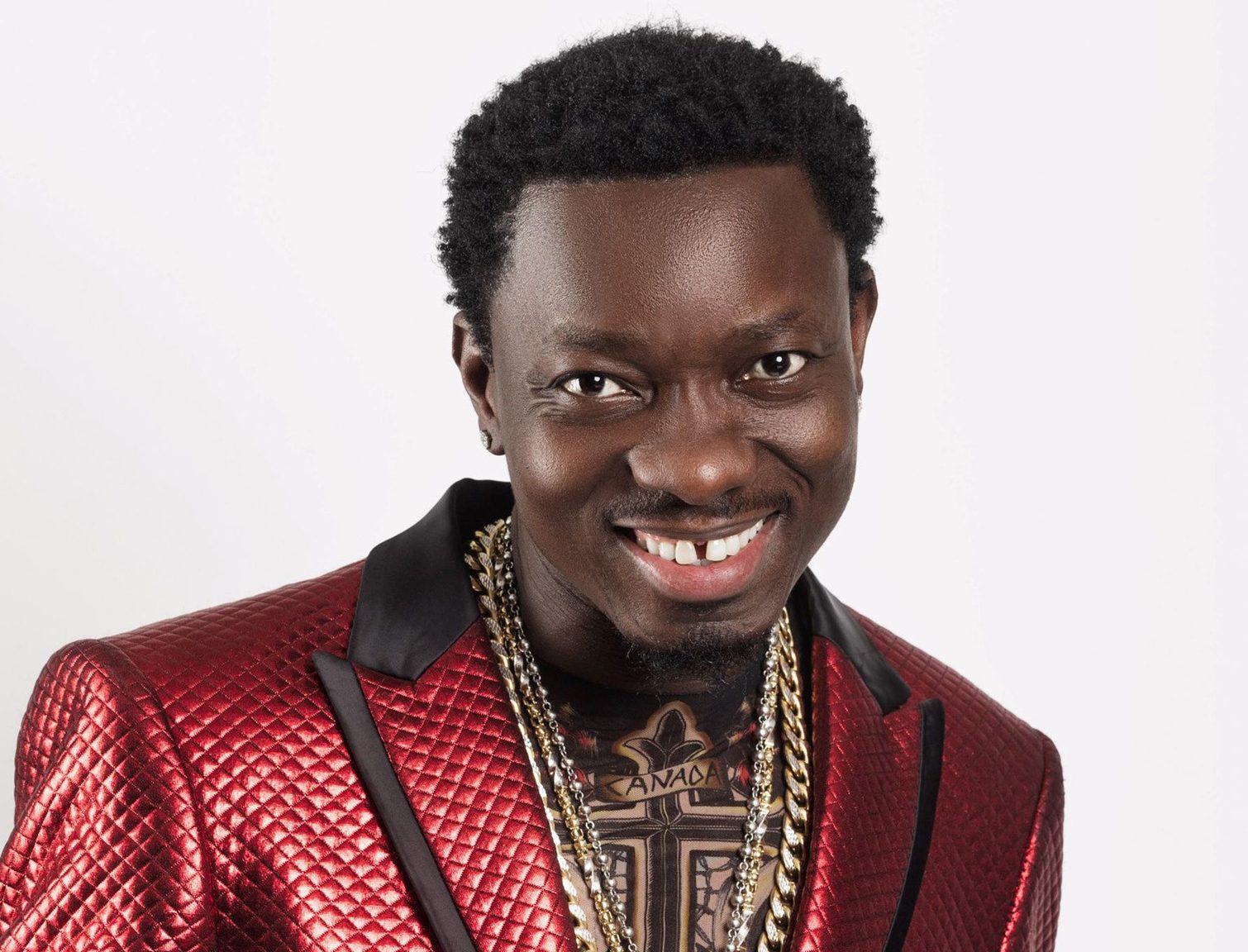 Age: 51
Occupation: Comedian and Actor
Country: Ghana
Instagram Handle: @michaelblackson
Starting from a background of mainstream comedy and TV shows, @michaelblackson moved to America with his parents in 1987. He started comedy gigs as a teenager in Philadelphia before landing his first acting role in ice cube's movie, Next Friday.
Michael Blackson was born Jafari Ferguson before he took up the Blackson stage name. Known as the African King Of Comedy, Michael Blackson has successfully spread his influential tentacles from mainstream comedy shows and comedy tours to social media. With over 5 million followers at the time of this report, the Ghanaian-American Actor and Comedian is a huge influencer in Hollywood comedy circles online and offline.
He promotes comedy tours, shows, parties, rap battles, celebrity soirees, and many other entertainment concerns on his platform. His knack for hilarious photoshops of himself helped build his Instagram presence and made him a viral internet comic sensation.
Michael's ability to combine his African roots in Ghana and his Hollywood career has helped him carve a niche not many influencers can boast of.
Eudoxie Yao
Age: Undisclosed
Occupation: Model And Musician
Country: Ivory Coast
Instagram Handle: @eudoxieyao
Ivorian model, entertainer, and musician, @eudoxieyao, calls herself a citizen of the world. She was born on 14th June; however, she conceals her exact year of birth for reasons best known to her. With over a million followers on Instagram at the time of this report, Eudoxie represents her country Ivory Coast as one of the biggest African Social Media Influencers on Instagram. She also has a big influence in the Guinean entertainment scene as her fiancé, known as Grand P, hails from Guinea and is a musician. Her relationship with Grand P broke the Internet because the plus-size model is related to the diminutive musician.
However, Eudoxie insists that size doesn't matter, as she replies trolls who think that their relationship is a stunt. The model boasts of her physique, as she claims to have the biggest buttocks in the whole of West Africa. Eudoxie's physique has earned her the moniker "African Kim Kardashian," however, Eudoxie claims that her body is all-natural and non-surgical. Eudoxie's prominent endowment is a steady audience magnet on her Instagram account. She steadily flaunts her package all over her platform as she continues to pull her weight both in the Ivorian and Guinean entertainment circles.
Zari Hassan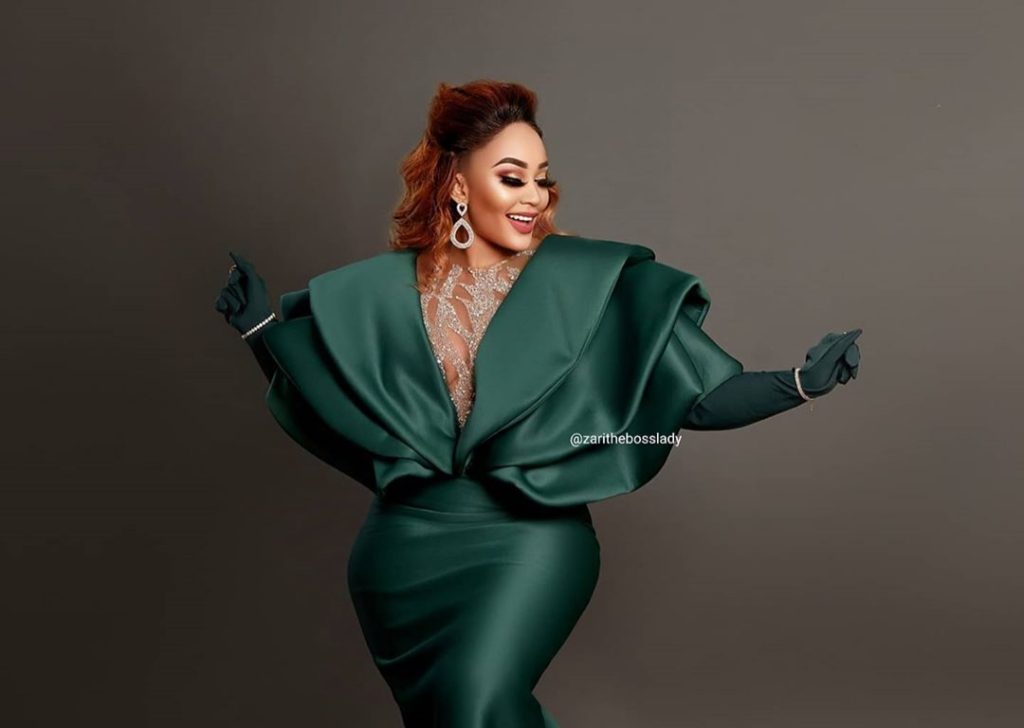 Age:  43
Occupation: Entrepreneur
Country: Uganda
Instagram Handle: @zarithebosslady
Although she has made a name for herself and built her empire and brand in South Africa, Zarina Hassan, who fondly refers to herself as Zari The Bosslady, hails from Uganda.
@zarithebosslady is a model, socialite, and businesswoman who boasts 9 million followers on Instagram at the time of this report.
Zari also made headlines in the media with her marriage to Tanzania's number 1 musician, Diamond Platinumz. Although they are currently divorced, Zari's relationship with the singer earned her an influencing base in Tanzania. It can be safely said that Zari's social media influence stretches across three countries, Uganda, Tanzania, and South Africa.
The businesswoman developed her fashion, style, and reality TV star status into a strong influencing base; with airlines and automobile companies in her influencer partnership belt, the mother of 5 and the widow of the late Ugandan businessman Ivan Semwanga, exudes a personality of a wealthy hardworking mum, a philanthropist, style Icon and a business mogul. Zari is definitely one of the biggest African Social Media Influencers on Instagram.
Adut Akech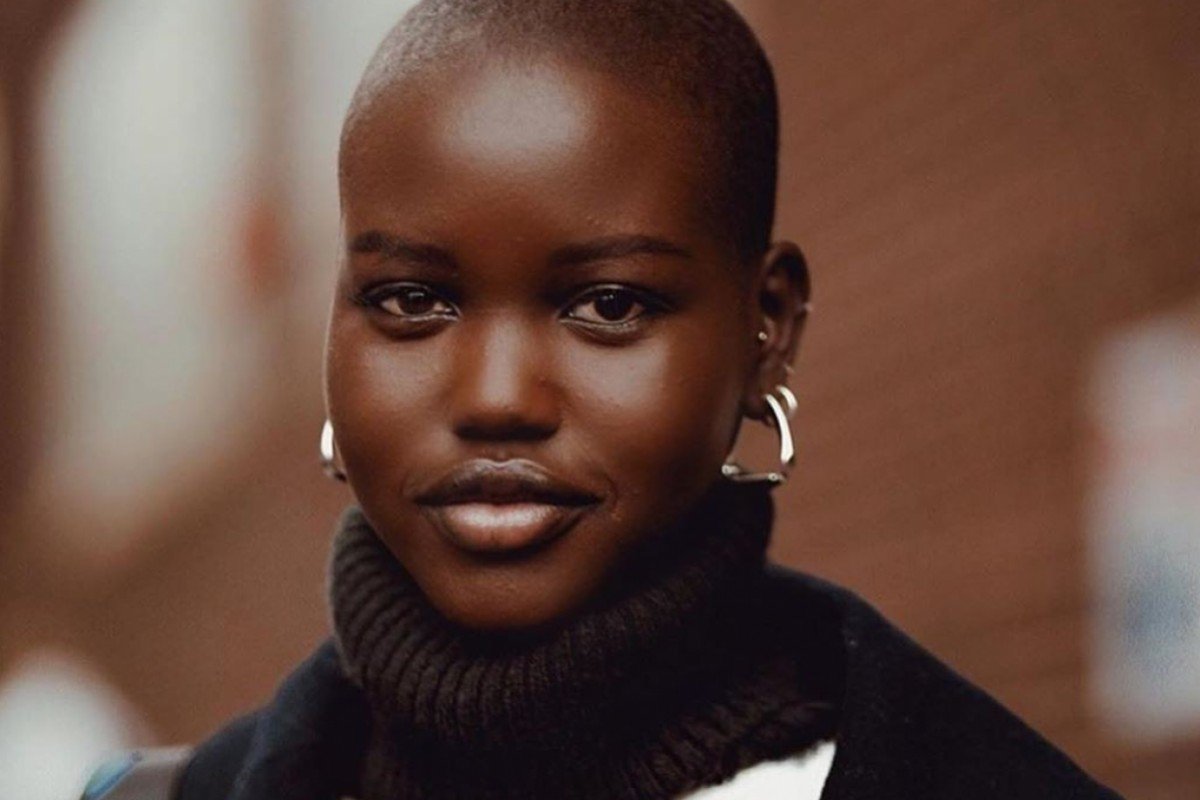 Age:  23
Occupation: Model
Country: South Sudan
Instagram Handle: @adutakech
Born in South Sudan but raised in Kenya until her parents moved as refugees of the Sudanese war to Australia when she was 7, Adut Akech Bior is a supermodel and a fashion and style influencer.
With over a million followers, at the time of this report, Adut is an award-winning supermodel; She emerged as the model of the year in 2018 and 2019, respectively. She was also named by Time as one of the "25 Most Influential Teens" in 2018.
Adut is a strong influence and inspiration for young African girls who aspire to be models. She uses her platform to promote various fashion and cosmetic beauty brands, women empowerment, and skin color positivity. She recently collaborated with Nigerian superstar Runtown on one of his music videos, and their collaboration sparked dating rumors.
Akech began her career in 2016, and by 2017 she already signed an exclusive with Saint Laurent for her Runway Debut.
Based on her background as a refugee, Adut Akech is currently working with the United Nations High Commission On Refugees to support refugees worldwide. With over 16 Vogue covers internationally to her portfolio, Adut Akech calls herself a global citizen.
Mouhamadou Ndiaye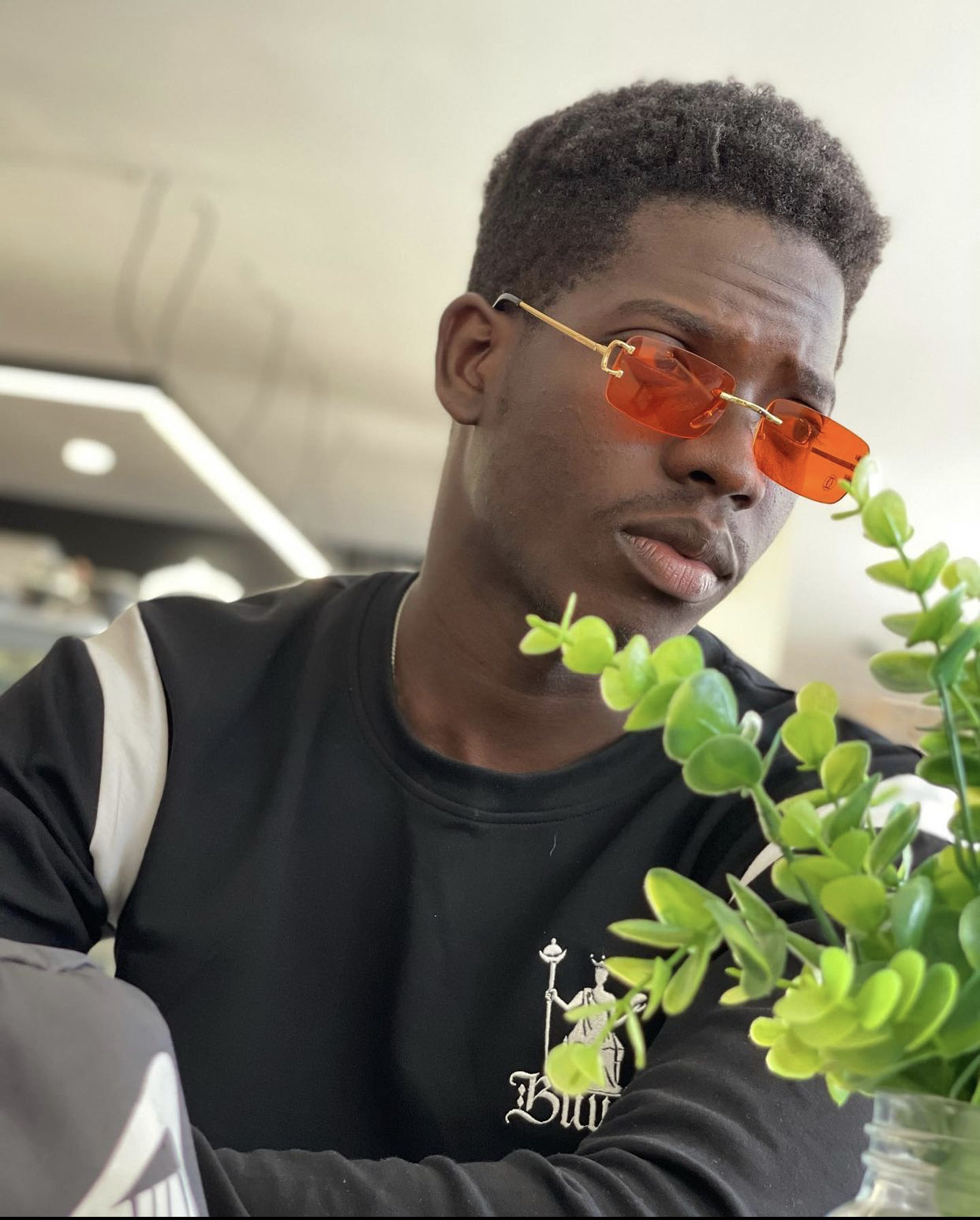 Age: 31
Occupation: Actor And Comedian
Country: Senegal
Instagram Handle: @dudufaitdesvideos
For French-speaking West Africa, @dudufaitdesvideos is one of the biggest African Social Media Influencers on Instagram. Constantly creating content in French, the Senegalese actor and comedian has a strong online presence and following in the French-speaking African community. His journey to content creation started in 2014 with vines when he watched 50 Cent's Vine Videos. With less than 100 thousand followers in 2016, Ndiaye has grown to over 2 million followers, currently cementing his position as an influencer.
The comedian who wishes to become a big-time filmmaker mirrors the daily life of his Senegalese community but laced in humor. He includes dance and music, a reflection of his Senegalese background.
The young influencer recently bagged a deal with Orange, a telecommunications company in Senegal. He is currently an idol for Senegalese Adolescents.
Huddah Monroe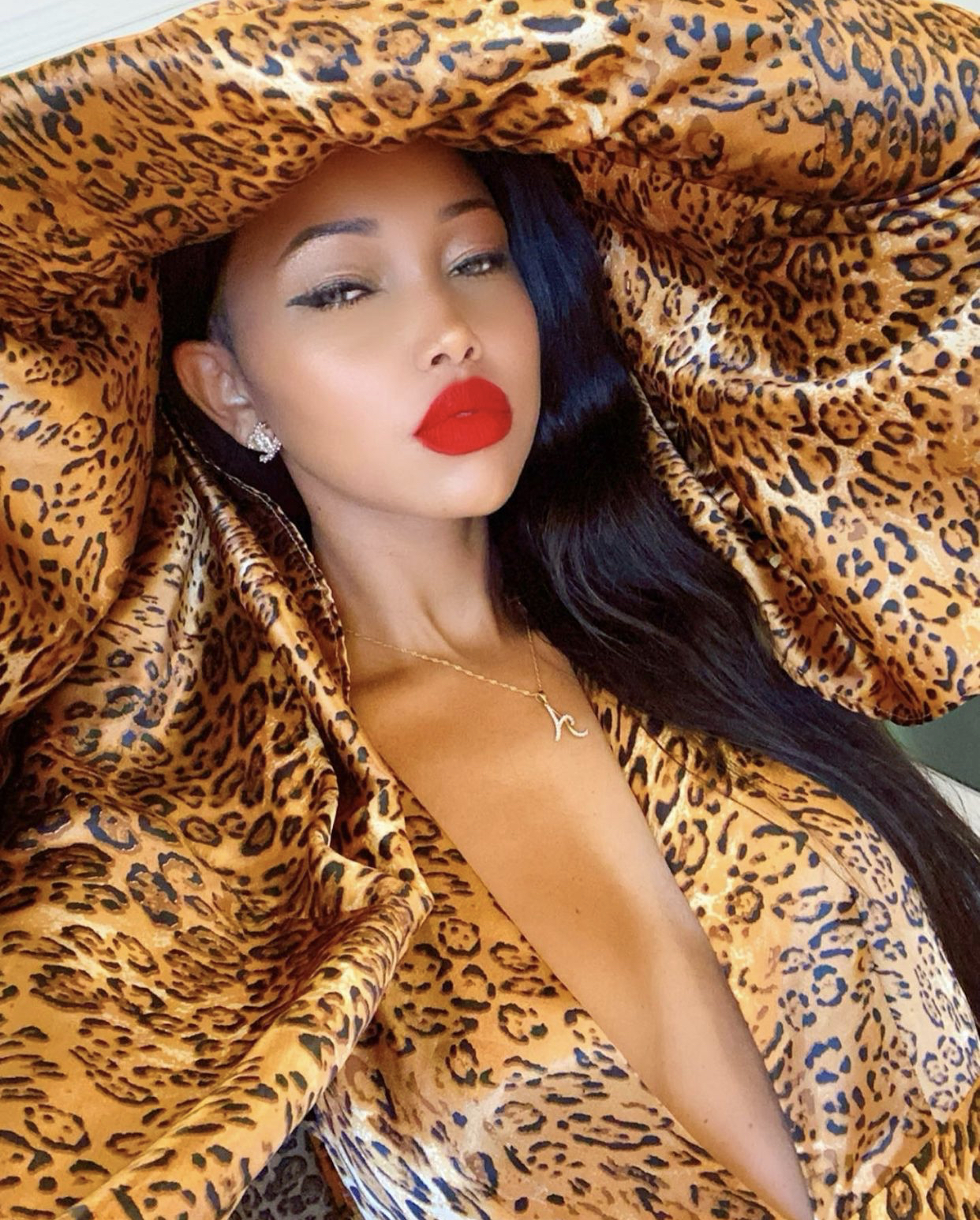 Age: 32
Occupation: Model And Entrepreneur
Country: Kenya
Instagram Handle: @huddahthebosschick
Sonie Alhuja Njoroge, Popularly known as Huddah Monroe's rise to fame began after she participated in the 8th edition of the Big Brother Africa Reality TV Show in 2013. Despite spending only 7 days on the show, Huddah remained relevant until now, both in Kenya and internationally.  The model, entrepreneur, and TV Star constantly draws attention to herself with her controversial views of money, sex, relationships, and other social issues, which she shares on her Instagram stories.
Huddah uses her platform to promote her Beauty brand, Huddah Cosmetics, her luxury travel lifestyle as she refers to herself as a travel junkie, and her love life, as various loved-up photos and videos of Huddah and her lover are on her Instagram.
Since getting into the limelight, the Kenyan socialite is constantly in the news and blogs for her controversial comments, making her a force to be reckoned with and recognized in the Kenyan entertainment circles; which combined with her lifestyle and luxurious photos, she has built a brand influencing profile as one of the biggest African Social Media Influencers on Instagram.
Tamer Hosny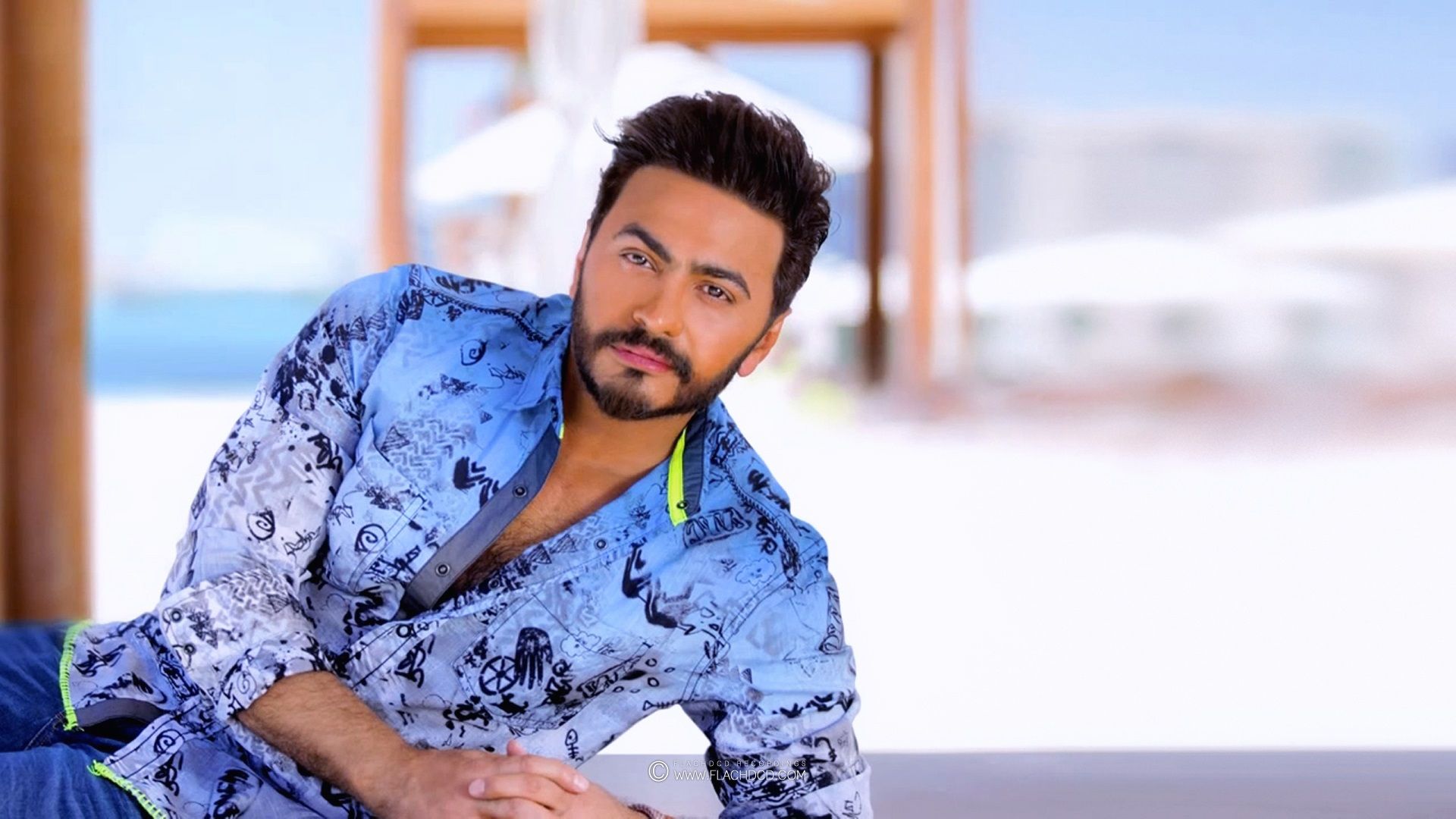 Age: 46
Occupation: Singer And Actor
Country: Egypt
Instagram Handle: @tamerhosny
With close to 20 million followers at the time of this report, @tamerhosny is definitely one of the biggest African Social Media Influencers on Instagram.  For Arabic-speaking Africans, singer, actor, and composer, Tamer Hosny, is Egypt's number one influencer on Instagram. Fondly referred to as "King of the stage" and "King of the generation" by his fans, Tamer broke a Guinness World Book Of Records in Abu Dhabi in the year 2019 for the most contributions to a bulletin board.
For four days, fans dropped appreciation notes for their favorite artists, and by the end of the count, Tamer broke the previous world record of 4,900 contributions, with his brand new record of over 12,000 contributions further proving his influence as the "king" internationally in the Arabian entertainment world.
Tamer Hosny promotes his music, shows, performances, movies, and brand partnerships on his platform. He proudly proclaims that he is the first Arab artist to break into Chinese theater and Hollywood.
With numerous brands clamoring for influencer partnerships with him, Tamer is presently a brand influencer for phone companies and other multi corporations with a strong market in the Arabic-speaking parts of Africa and, most especially, Egypt.
Becoming an influencer
Although glamorous and rewarding, becoming and remaining an influencer is not an easy task. You have to be consistent in your content, realizing that getting and retaining the attention of humans is not easy. There is a lot of work and even frustrations that come with being on people's phones and computer sets daily. Just in case you are planning on becoming an influencer, study the above-mentioned and some others you can find on Instagram, carve your own niche, slowly build your content and be patient. It actually doesn't happen literally overnight.