Muzi Mthabela (born April 2, 1977) is a 46-year-old South African actor, entertainer, and former model who rose to fame for his role as Duma Ngema on Isibaya. 
before he started as an actor in 2008, Mthabela was doing well as a model and even though he did not continue in it, he has picked up other interests that are just as successful as his acting career. The actor's professional life has made him popular among the followers of South African TV programs, even though his personal life has continued to be shrouded in mystery.
Quick Profile of Muzi Mthabela
Full Name: Muzi KaChibi Mthabela
Date Of Birth: April 2, 1977
Age: 46 years old
Place of Birth: Eshowe, KwaZulu-Natal, South Africa
Occupation: Actor, Speaker, Editor
Nationality: South African
Marital Status: Married to Zanele Mthabela
Education: University of KwaZulu-Natal
Inviting Facts About Muzi Mthabela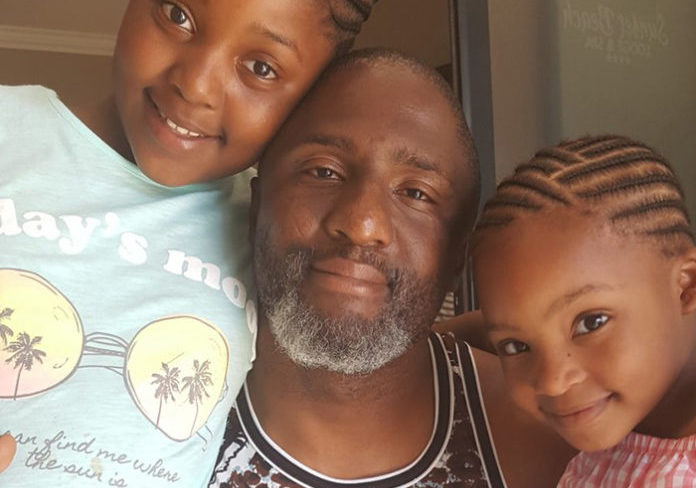 1. Muzi's father was not around during his early life
It was as Muzi KaChibi Mthabela that the actor was born on April 2, 1977, in the South African town of Eshowe, KwaZulu-Natal. His parents, Mr. and Mrs. Bhekisisa Mthabela had him together with three other sons; Clermont, eMandeni, and Mzolwa Mthabela. The actor was still a child when the marriage between his parents came to an end and he was left together with his siblings in the care of his mother. Because of this, his father was not involved in his early life. In fact, they did not get to meet until when the actor was 12 years old.

Growing up without a father figure and a mother who was struggling to raise him and his siblings, Muzi soon became a wayward child who did things his own way. Fortunately, after his father returned to his life, he was able to straighten him and help him grow into a more responsible young man. The actor would later credit his father as the one who molded and changed his life, stating that if not for him, he doubted if he would be where he was. Since his father's return to his life, the two have continued to share a very close bond. He also shares a great bond with his mother.
2. He had a desire to become a catholic priest
The early life of the actor might be, as indicated, one that was troubled, but that did not kill his inspiration to become a priest. According to him, when he was younger, he had a dream of becoming a catholic priest. This was not surprising because he was brought up in a very religious home. He did not mind the fact that becoming a priest would mean that he was not allowed to get married, have a girlfriend, or even indulge in sexual activities.

He continued to nurse the desire of becoming a priest until he matriculated, at which time he came to the decision that priesthood was too much of a burden for him to bear. Hence, he went to the University of KwaZulu-Natal where he learned postproduction and editing. He would later fall far from his early Christian teachings by taking up a life of alcohol and waywardness, but he would still find his way back.
3. Muzi Mthabela started his acting career in 2008
Muzi has risen to the top of his career as an actor, emerging as one of the best that South Africa can brag about. Initially, he had no dreams of becoming an actor, even though he wanted to be in the entertainment industry. Thanks to this, he worked with Bomb Production as an editor and has Zone14 as one of the works that he edited. While editing the TV series in 2008, Bomb gave him a chance at his first acting gig. He did not hide the fact that when he started, he was a man without skills in the acting business but with time and patience from those he worked with, he got to learn the ropes of the profession.

In 2013, he got the role of Duma Ngema in Isibaya. This soon became his most important role as it opened many doors for him. It also became his drive to popularity as he became one of the most loved faces on the show, Muzi played the role of Duma for 7 years before taking his bow in 2020.
4. He battled drug and alcohol addiction for many years
The actor may be a role model and a great influence to many in South Africa and beyond, but his life has not always been this exemplary. According to him, when he was much younger, he found himself taking alcohol as a result of peer pressure. From taking alcohol, he moved on to spirits and smoking.

As he moved on with his life, he later realized that he was already hooked to it and it seemed as though he couldn't live without taking alcohol and other substances. However, after he got married and started having kids, he stated that it made him take a deeper reflection on his life. More so, there was a voice in his head that constantly reminded him of the need to quit drinking. The voice got too loud for him to ignore and that was how he decided to become sober. Today, he finds it rather very challenging to take on roles requiring him to take alcohol.
5. The past life of the actor is what has influenced him to be a motivational speaker
Looking at the places he has been to, it cannot be argued that Muzi now stands in the right place to give advice and motivation to young people. He chose the path of motivating school children and the young about the dangers of alcohol and drugs. According to him, he makes them understand that they should not even try it because they may get hooked the very first time.

Taking this even farther, the SAFTA-nominated actor is not one that shies away from anything that will improve the young. It is in this line that he came to start a book club which is known as the Seraphim Book Club which he founded in 2018.

Through his book club, he aims at helping young people to develop a reading culture and have personal libraries. For the book club, the actor brings together talented individuals, artists, and life coaches to always speak to participants and be part of their discussions.
6. Muzi Mthabela has a habit of giving
As a public speaker who's into motivating people, Muzi has always given his time to people but more than that, the actor has also gone out of his way to help those in need. In 2021, he saw some school children going to school without jerseys and so he took to his social media where he asked for donations from his fans and followers to help buy them. He was able to raise some money with which he got the needed uniforms and distributed them to those who do not have them.
7. Muzi Mthabela left Isibaya to pursue other opportunities
In 2020, Mzansi Magic broke the hearts of fans when it announced that Muzi Mthabela was leaving the show after many years. Before any speculations could begin on why the veteran actor was taking his leave from the show, Bomb Productions clarified that he was leaving because he had a leading role in another production.

The actor who took the character of Duma on the most-loved TV show made it known that he left the show on a good note. It was not an easy feeling for him to move from Isibaya because of the relationships he built, but he revealed that he had played the character of Duma for a long time and he believed it was time for him to move on to other things.
8. The actor is married to a beautiful woman, Zanele
Muzi is not one of the South African celebrities who are always eager to share everything about their private lives on social media. He ensures that everything about his personal life is kept private. Nonetheless, it is no secret that he is married to a very beautiful woman whose name is Zanele. Details regarding how they met have never been revealed, but it is known that they have been married for more than a decade. To be precise, the couple got married on March 3, 2007, which means they are now married for 16 years. At his worst moments of addiction to alcohol, his wife remained patient with him until he was able to get himself together and turn a new leaf.

Zanele Mthabela is a businesswoman who is into the production of different items such as toothpaste. She promotes her products under the name of Forever Living Products on social media and her husband also assists her with that. Muzi has shared her pictures on his social media handles a number of times. He once captioned their picture together on Instagram as "Fulfilled."
9. Their marriage has been blessed with two kids
Many years after they walked down the aisle, Muzi and Zanele are not only enjoying their union, but they also have many blessings to show for it. Perhaps the biggest part of their blessings is the fact that they are parents to two beautiful daughters, Halala Mthabela and Coso Mthabela. They are nicknamed Bubu and Bobo.

The two children of the actor are now in their teens. They are brought up in the Christain way as both Muzi and his wife are firm Christians. More so, the daughters are great readers as the actor made it clear on his social media pages. Muzi who describes himself as a voracious reader influenced his daughters to follow the same path. Halala and Coso are the pride of their parents.
10. Muzi Mthabela Is blessed with many talents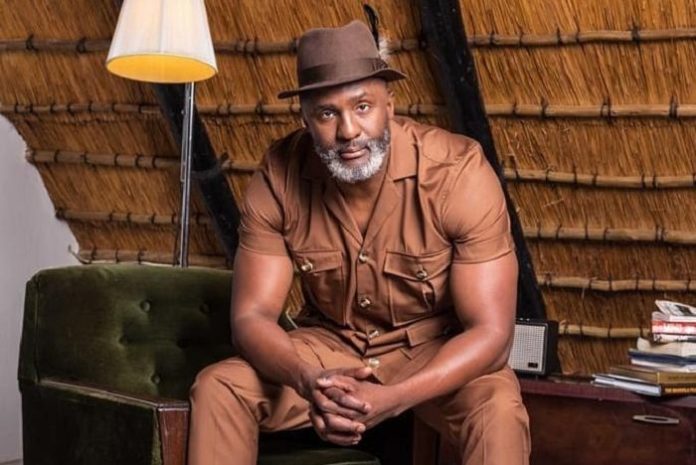 Even though he made a name for himself as an actor, Muzi is an individual who is also talented in different other areas.
He is a talented actor and film editor
As an actor, he has made appearances in numerous films and TV shows and has earned some awards in the process, gradually making it to legendary status. That stated, he is also a talented voice-over artist recognized for his role on Cishe Ngafa in 2017.

With a long list of acting credits to his mane, some of the appearances he made include in the following productions:
Jacob's Cross (Season 3)
Thug Huis (2013)
Isibaya (2013 – 2020)
Tempy Pushas (2015)
Ashes to Ashes (2015-2016)
Sokhulu & Partners (2016)
Saints and Sinners (2016)
Imbewu (2018 – )
The Widow (2019)
Miracle (2019)
The Man In The Mirror (2021)
Even before he came to realize his talent as an actor, Muzi Mthabela was already in the film industry, thanks to his talent as a script editor. As an editor, he has worked on some important productions, including the following:
Bone of My Bones
City Ses'la
Jacob's Cross
Rolling with Kelly
Rolling with Zola
Tempy Pushas
Usindiso
Zola 7
Zone 14
Muzi Mthabela's talent in public speaking is undeniable
Easily described as a jack of all trades, Muzi Mthabela has been a very important motivational speaker for years now. He has spoken to young people in schools and at different events, encouraging and teaching them how to be the best versions of themselves. He is very effective as a public speaker as he uses his past experiences to speak to others, making it easy to relate.

More than just sharing motivation with the young, he has also preached the gospel on different stages and altars, including at the GNF Ministries in Johannesburg, as well as the South African Jewish Board.
The actor used to be a model
Muzi is apparently one of the best-looking stars in the South African entertainment industry. He has a very powerful look as well as a great body structure and for that, he is able to get heads to turn whenever he moves. He tapped from his looks and confidence long before he delved into full-time acting by working as a professional model; putting his height of over 6 feet to good use.

Details about his modeling career have not been captured in full. However, it is known that he started as a model towards the end of the 1990s and continued on that path for a long time. To date, he continues to model for a lot of brands, although he does not do that professionally. Among the brands, he models for is Bishop Shoe, for which he also serves as its ambassador.