Tom Hardy is one actor that you can always rely on to deliver the goods. Want someone to portray a homosexual gangster? Then, he is your guy. Need someone to play a muscle-bound anarchist? He has got you covered. Equally require someone to play a villainous trapper or a heroic fighter pilot? Then, this luscious-lipped British hunk is the answer to your prayers. Hardy has thus developed a wide and diverse filmography which is quite enviable. Explore this filmography below, including some of his highly and lowly rated works.
1. Mad Max: Fury Road
Production budget – $150 million
Box office – $378.9 million
If action flicks are your cup of tea, then this Tom Hardy movie is definitely for you. Mad Max: Fury Road is a 2015 sci-fi/fantasy set in a post-apocalyptic world where a despot, Joe, enslaves the remaining survivors. One of his lieutenants, Furiosa, later embarks on a rebellion and forms an alliance with a former captive named Max. Mad Max: Fury Road featured the likes of Charlize Theron and Zoe Kravitz while Hardy portrayed the leading role of Max. The movie received several accolades and was a box office hit. It is also regarded as one of the greatest actions films ever made as well as one of the greatest films of the 21st century!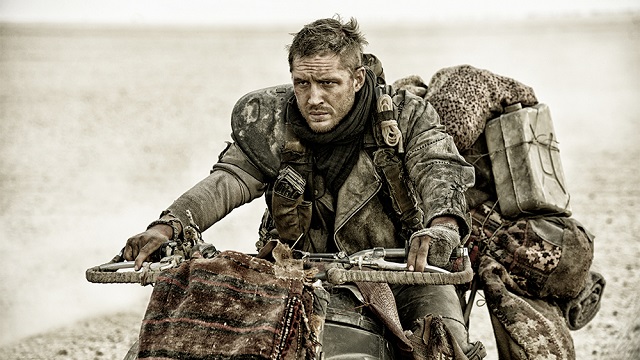 2. Dunkirk
Production budget – $100 million to $150 million
Box office – $526.9 million
Dunkirk is a 2017 war drama which is based on the Dunkirk evacuation of WWII. Germany had trapped thousands of allied troops on the beaches of Dunkirk and the allied forces had to utilise every serviceable vessel to safely evacuate 330,000 soldiers. Dunkirk featured the likes of Harry Styles and Finn Whitehead while Hardy portrayed one of the brave rescue pilots named Farrier. The film was a commercial and critical success with The Economist calling it "remarkable". Hardy was also praised for his performance with one critic terming it "outstanding".
3. Peaky Blinders
Peaky Blinders is a BBC Two crime drama set in the aftermath of WWI. The series revolved around the exploits of the Shelby crime family which controlled the powerful Peaky Blinders Gang. Peaky Blinders featured the likes of Cillian Murphy and Helen McCrory while Hardy played the role of Alfie, a violent but intelligent Jewish gang leader. Peaky Blinders received several accolades including the BAFTA for best drama series. It also has a high rating of 92% on rotten Tomatoes.
4. The Dark Knight Rises
Production budget – $250- $300
Box office – $1.085 billion
The Dark Knight Rises is a 2012 thriller/action and is the final instalment in the Dark Knight trilogy. The film continues from eight years after the Joker's reign of anarchy. Gotham City is now ambushed by a merciless terrorist known as Bane and Batman is forced to come to the rescue once more. The Dark Knight Rises featured Christian Bale and Anne Hathaway while Hardy portrayed the villain, Bane. The movie was both a critical and commercial success, and grossed a little over $1 billion at the box office.
5. Inception
Production budget – $160 million
Box office – $828.3 million
Inception is another Tom Hardy movie which was both a critical and commercial hit. The 2010 sci-fi/thriller revolved around Cobb, a thief who has the ability to enter people's dreams and steal their secrets. Cobb initially uses his ability for corporate espionage but later seeks to redeem himself. Inception featured Leonardo DiCaprio as Cobb while Hardy portrayed his sharp-mouthed associate, Eames. The movie received positive reviews with Hardy winning the Scream Award for male breakout performance.
6. The Revenant
Production budget – $135 million
Box office – $533 million
The Revenant is another Tom Hardy movie which saw him link up with Leonardo DiCaprio once more. The 2015 drama/thriller is loosely based the real life story of legendary American frontsman, Hugh Glass. In the movie, Glass is abandoned for dead after his son is murdered by one of his supposed comrades. Glass however survives the treacherous snowy terrain and embarks on a revenge mission. Inception featured DiCaprio as Glass while Hardy portrayed the backstabbing comrade. The Brit's performance was so good that he received an Oscar nomination for best supporting actor. He also received the award for British actor of the year at the 2016 London Film Critics' Circle Award.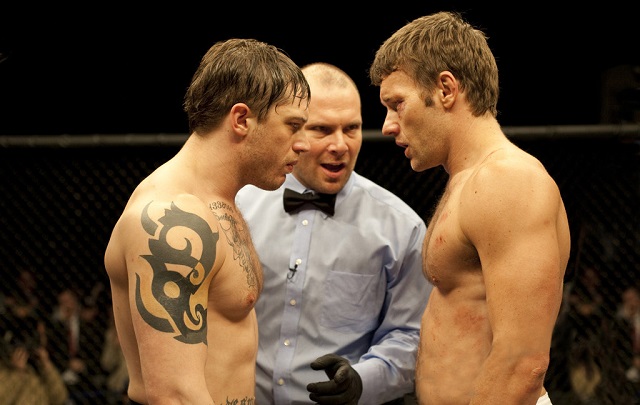 7. Warrior
Production budget – $25 million
Box office – $23.1 million
Warrior is a touching 2011 sports-drama about an estranged family that finds healing in an MMA ring. The family includes Tommy, an ex-marine who watched his mom die from a terminal disease; Brendan, a struggling father of two whose daughter requires money for heart surgery, and Paddy, their recovering alcoholic of a father. Warrior featured the likes of Joel Edgerton and Nick Nolte while Hardy portrayed Tommy. He received praise for his performance with one critic labelling it "sensational and convincingly real".
8. Venom
Production Budget – $100- $116 million
Box office – $856.1 million
Venom is a 2018 superhero film based on a Marvel Comics character of the same name. In the movie, Hardy portrays Brock, a journalist who gains superpowers after unwittingly merging with an alien named Venom. Asides Hardy, Venom also featured the likes of Michele Williams and Reid Scott. The movie was one of the highest grossing films of 2018 but received mostly poor reviews. It has a rating of 29% on rotten tomatoes.
9. This Means War
Production budget – $65 million
Box office – $156.5 million
If you fancy a healthy dose of romance with some splash of action, then this particular Tom Hardy movie is for you. This Means War is a 2012 film about FDR and Tuck, two elite CIA operatives who are inseparable best friends. Both men end up falling for the same lady and their friendship is put to the test. This Means War featured Chris Pine as FDR while Hardy portrayed Tuck. The movie was panned by the critics but still became a box office hit. It has a rating of 27% on rotten Tomatoes.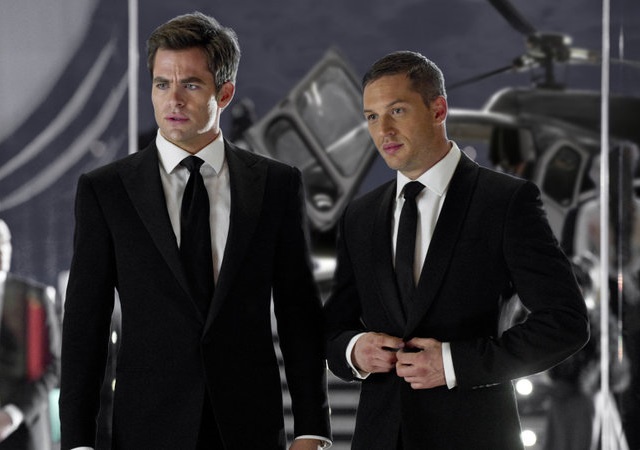 10. Child 44
Production budget – $50 million
Box office – $13 million
Child 44 is a 2015 drama/mystery in which Hardy plays the lead role of Leo, a Russian secret agent who loses everything after he refuses to denounce his wife. The couple are forced to relocate to a grim outpost and while there, they get involved in an investigation to uncover a serial killer who preys on little boys. Child 44 was a box office bomb and did not fare much better with critics. It holds a score of 27% on rotten tomatoes.