The list of 100 Most Influential Africans for the year 2017 has been published by The New African Magazine and among the numerous people who made the list are ten Kenyans including Chief Justice David Maraga.
The magazine which began operations five years ago, announced its 2017 100 Most Influential Africans list on Wednesday, December 6, celebrating 100 most influential Africans who helped shape the year.
This year's list samples individuals from all sectors including business, politics, music, sports, and other industries, whose work has contributed to transforming lives beyond their main calling. The effects of this transformation, the magazine's Editor explained, is seen in form of change of perception or provision of inspiration to others.
While nineteen personalities from the English-speaking part of Africa made the list, 12 from the French-speaking part found their way there and unlike other years when there was usually a wide gender gap, the 2017 list features 42 women as opposed to 58 men.
Read Also: 7 Most Influential And Stylish Reigning African First Ladies
One of these men is the Chief Justice and President of the Supreme Court of Kenya, David Maraga, who made the list because of the landmark ruling in September which nullified the August 8 presidential election.
Magara did something that has never been done in Africa by being courageous enough to pass judgment against the man who appointed him, President Uhuru Kenyatta, in favour of an opposition. By this singular action, he restored the faith of Kenyans in the independence of the judiciary.
He appeared as the 6th most influential person in the Politics and Public Service category, after the King of Morocco Mohammed VI.
Judge Maraga was officially appointed to the position on 19 October 2016 and will be retiring on 12th January 2021 upon the attainment of 70 years as clearly stated in the country's constitution.
Also on the Politics and Public Service category is the first woman from North Eastern to be elected to Parliament, Sophia Abdi Noor, who is listed in the eight position. She took over the Ijara constituency seat in 2007, under the Orange Democratic Movement. This was after she polled 6,001 votes, narrowly defeating her closest opponent- incumbent Ahmed Ibrahim Abass- with almost 300 votes.
Before the victory of Mrs Noor, no woman from the North East has ever been elected to any political position since Kenya's independence, simply because communities in the region held conservative views on women leadership as a result of their religious and cultural belief.
Besides being a force to reckon with in the political sphere, the former teacher is also a founder member of Womankind Kenya Non-Governmental Organisation that particularly targets women and children.
See More: 100 Most Influential People As Disclosed By Time
Prof. Ruth Oniang'o, a nutritionist also made her way to the list of 100 Most Influential Africans through her commendable effort in driving the transformation of Africa's agriculture. She is the winner of Africa Food Prize 2017.
Prof Oniang'o is identified as Africa's number one voice on nutrition and for tirelessly advocating for the availability and affordability of different nutritious crops for all Africans.
For her trailblazing efforts that are improving the social and economic well-being of millions of people in Africa, Oniang'o presence on the list is well deserved!
Tenth on the Business and Finance category of the list is Kenya's James Mworia, Managing Director and Chief Executive Officer of Centum Investments. His rise in corporate Kenya, according to him, is a function of humility and a hunger for personal development.
James started working as a filing clerk at Centum Investments in 2001 despite being overqualified. Gradually, he rose from one position to another until 2005 when he became the company's chief investment officer. By December 2006, he quit because he felt Centum was "very conservative", and took another job at TransCentury Investments as its head of investments.
In 2008, at age 30, the Centum management called James Mworia back and appointed him CEO and MD of the company. Within his first six years as CEO, he grew the company's asset base from KES:6 billion (US$69 million) to roughly KES:30 billion (US$350 million). According to the latest report, he is currently the highest paid chief executive in Kenya with a yearly compensation of Sh201.1 million or Sh16.7 million per month.
In the Civil Society and Activism category, Patrick 'PLO' Lumumba came in second after Haben Girma who is a deaf-blind Harvard Law graduate and disability rights activist based in Eritrea, Ethiopia and US.
Known for his excellent oratory skills, Lumumba is a defence lawyer and an anti-corruption champ. One of Kenya's finest legal minds, Professor Lumumba is a former Director of Kenya Anti-Corruption Commission. He served in the position for less than one year before being dismissed under controversial circumstances. Within the short period he served, he fearlessly tried to flush out corruption but was faced with too many fierce forces that he could not overpower. For this, he will always be remembered.
Lumumba is also a very loyal and committed Pan-Africanist and is popular across many countries for his eloquent delivery of many powerful speeches indirectly calling attention to or about African solutions to African problems.
He is presently the Director of The Kenya School of Laws since 2014.
Ninth on the Science, Tech and Innovation category is Yvonne Mburu, the co-founder of Med in Africa, an online platform that brings together African scientists and healthcare professionals all over the world. The platform provides ease of collaboration between African scientists and health professionals at home and those in the diaspora. Its major aim is to ensure that there is a unified voice for the advancement of healthcare, science, and education in Africa, no matter the location of these African professionals.
Others on the list of Kenyans 100 Most Influential Africans for 2017 are TV host Julie Gichuru in the media category, Elijah Manangoi, Hellen Obiri and Faith Kipyegon in the sports category.
Read Again: Top 15 Most Corrupt African Countries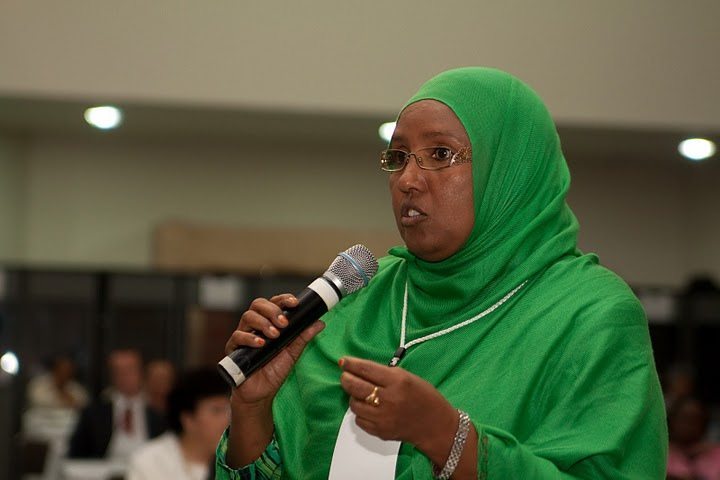 Across Africa
Nigeria has the highest number of individuals on the list, closely followed by South Africa.
Africa's richest man Aliko Dangote (Nigeria), businessman Mohammed Dewji (Tanzania) were named once more in the Business and Finance category, alongside newcomers Isabel dos Santos and Jean-Claude Bastos de Morais, both from Angola.
Ghana's Nana Akufo-Addo, Rwanda's Paul Kagame and President Alpha Conde of Guinea are the only three heads of states who made the list.
Nigerian Vice President Yemi Osinbajo featured in the Politics and Public Service category.