Blessed with the face of an angel, as well as a dazzling smile, Anne Hathaway's movie career was initially in danger of being confined to fairytale roles. The actress, however, regained control by taking on several gritty roles including that of a recovering junkie in the 2008 drama, Rachael Retting Married. Today, Hathaway is not just one of the most popular actresses in the world but also one of the highest-paid. She has also won numerous accolades including an Academy Award. Get to know more about Hathaway's filmography, including some of her best and worst works, below.
Anne Hathaway's Movies and TV Shows Ranked From Best To Worst
1. The Princess Diaries
Production budget – $26 million
Box office – $165.3 million
The Princess Diaries is the Anne Hathaway movie which marked her screen debut. In the film, Hathaway portrayed the role of Mia, a socially-awkward girl whose life is turned around after she discovers that her father was the crown prince of a small European country. Mia subsequently undergoes tutelage in royal etiquette under the watchful eyes of her grandma, Queen Clarisse. The Princess Diaries failed to impress the critics. It was however a major box office hit and has since spurned a sequel.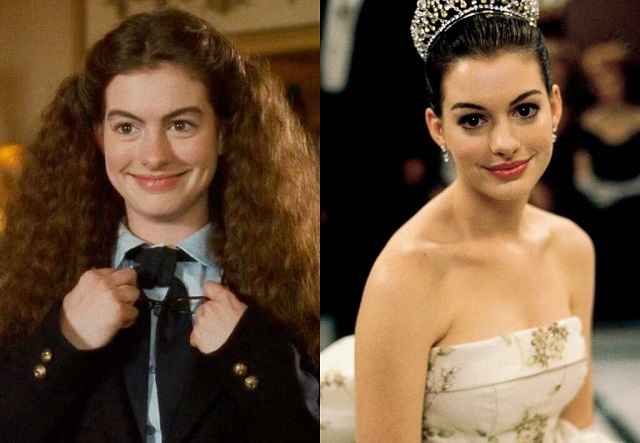 2. Brokeback Mountain
Production budget – $14 million
Box office – $178.1 million
Brokeback Mountain is a 2005 romantic drama which revolves around Jack and Ernis, two ranch hands who fall in love with each other. Both men end up getting married to their girlfriends but endure a tortured love affair that spans two decades. Brokeback Mountain featured Jake Gyllenhaal and Heath Ledger, as Jack and Ernis respectively, while Hathaway portrayed the role of Jack's wife, Lureen. The movie was a critical and commercial success and is preserved in the National Film Registry.
3. The Devil Wears Prada
Production budget – $35 million
Box office – $326.5 million
If there is one Anne Hathaway movie that should make your must-see list, then it is The Devil Wears Prada. The film is a 2006 comedy-drama about Andrea, a small-town, fresh college grad who is trying to navigate the high-stakes fashion magazine world whilst surviving her demanding boss, Miranda. The devil Wears Prada featured multiple-Oscar winner, Meryl Streep, in the role of Miranda while Hathaway portrayed Andrea. The movie was both a critical and commercial hit, grossing more than $300 million at the theatres.
4. The Intern
Production budget – $35 – $44 million
Box office – $194.6 million
The Intern is another Anne Hathaway movie which is fashion-oriented. The 2015 comedy drama revolves around Ben, a successful, retired businessman who lands an internship at a fashion website run by a young, career-driven lady named Jules. Ben and Jules later develop a special bond and friendship. The Intern featured Hathaway as Jules while famed actor, Robert De Niro, portrayed Ben. The movie was a box office hit. It also received positive praise with one critic calling it "pretty irresistible".
5. Ocean's 8
Production budget – $70 million
Box office – $297.7 million
Ocean's 8 is a 2018 crime thriller as well as the all-female spinoff of the Oceans franchise. The film revolves around an eclectic group of women who plan an extraordinary heist; stealing a $150 million neckpiece during the Met Gala. Ocean's 8 featured a star-studded cast comprising of the likes of Sandra Bullock, Cate Blanchett, Mindy Kaling, and Rihanna. Hathaway, on her own part, portrayed a haughty actress named Daphne Kruger. Ocean's 8 received mixed reviews but was still a blockbuster.
6. Rachael Getting Married
Production budget – $12 million
Box office – $17.5 million
Rachael Getting Married is a 2008 indie-drama about Kym, a recovering drug addict who is allowed to go home for her sister's nuptials. What is supposed to be a weekend of love and feasting however turns into a tension soaked-affair due to Kym's acerbic behaviour. Racheal Getting Married featured Hathaway in the leading role of Kym. Her excellent performance fetched her several best actress accolades. She also scored a Golden Globe and Oscar nomination for best actress.
7. Les Misérables
Production budget – $61 million
Box office – $441.8 million
Les Misérables is another Anne Hathaway movie which fetched her several accolades. The 2012 drama/romance revolved around Jean, an-ex-prisoner who breaks his parole and reinvents himself as a factory owner. Jean agrees to care for cosette, the daughter of one of his employees, while being relentlessly pursued by a ruthless police officer named Javert. Les Misérables featured Hugh Jackman and Russell Crowe while Hathaway portrayed Cosette. She received numerous awards for her excellent performance including the Oscar, SAG, BAFTA and Golden Globe awards for best supporting actress
8. The Simpsons
The Simpsons is a long-running animated-comedy which revolves around the eponymous Simpson family residing in the town of Springfield. The family includes the gluttonous patriarch, Homer; their blue-haired matriarch, Marge; their trouble-making son, Bart; their overachieving daughter, Lisa and Baby Maggie. Anne Hathaway contributed her awesome voice to the series between 2009 and 2010, voicing Jenny and Princess Penelope. Her efforts earned her a Primetime Emmy award for outstanding voice-over performance in 2010.
9. Bridal Wars
Production budget – 30 million
Box office – $114.7 million
Bridal Wars is a 2009 romantic black-comedy which revolves around two ladies namely Liv and Emma. The pair are initially best friends but turn into sworn enemies after a clerical error causes a clash in their wedding dates. Bridals Wars featured Kate Hudson as Liv while Hathaway played the role of Emma. The film was a box office hit but did not impress the critics. Time Magazine even named it amongst its top ten worst chick-flicks.
10. Valentine's Day
Production budget – $52 million
Box office – $216.5 million
Valentine's Day is a 2010 rom-com which follows a group of interconnected characters as they face various love issues on Valentine's Day. The movie featured an ensemble cast comprising of the likes of Jessica Alba, Jessica Biel, Ashton Kutcher, Julia Roberts, Bradley Cooper, Taylor Swift and of course, Hathaway. Valentine's Day received mixed reviews with some calling it a poor imitation of the British movie, Love Actually. The film however performed well at the box office.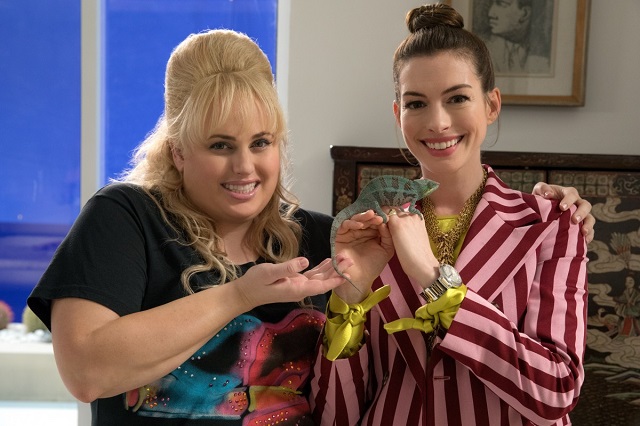 11. The Hustle
Production budget – $21 million
Box office – $95 million
The Hustle is another Anne Hathaway movie which was a box office hit but a critical failure. The film is a 2019 crime comedy which revolves around two vastly different con-women,  a seductive Brit named Josephine and a fun-loving Australian named Penny, who join forces in order to defraud a young tech billionaire. The Hustle featured Hathaway as Josephine while Rebel Wilson played the role of Penny. The movie was derided by critics and has a poor score of 14% on rotten tomatoes.
12. Serenity
Production budget – $25 million
Box office – 12.9 million
Serenity is a 2019 thriller about a lady, Karen, who endures an abusive marriage. She later seeks the help of her ex-husband, Baker, in order to murder her current husband. Serenity featured Hathaway as Karen while Matthew McConaughey portrayed the role of Baker. The movie was a box office bomb. It also received poor reviews with one critic calling it "terrible and insane". Serenity has a score of just 20% on rotten tomatoes.