At a time when the Nigerian economy appears to be working against almost everyone, the only way to stand financially tall is to diversify your income. The importance of passive income cannot be overemphasized, and one of the ways to earn money in this present time is through apps that pay in Nigeria. All you need to do is download the app, follow the available instructions, and boom! You are making good money without stress. Let's look at the 12 best mobile apps to get financial rewards from.
1. Carry1st Trivia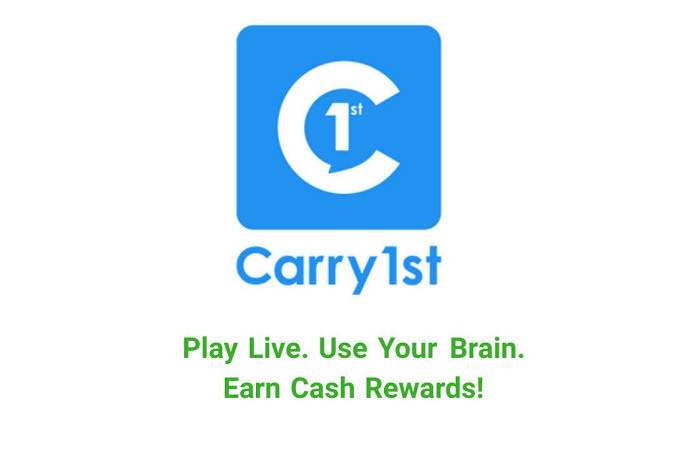 Carry1st Trivia was launched in 2018 alongside other games by Cordel Robbin-Coker, Lucy Hoffman, and Tinotenda Mundangepfupfu. The game which targeted Africans became very popular in 2020 with about 1.5 million downloads.
The trivia game provides users with different questions from different areas. The questions are fun and easy to answer. They are based on general knowledge and include fields like Afrobeat, Nollywood, Nigeria history, business icons, etc. Carry1st Trivia app is one of the best-earning apps in Nigeria because it is a good opportunity to make money while gaining knowledge.
How To Download Carry1st Trivia
You can download Carry1st Trivia easily from the Play Store like any other app. When you open your Play Store and type in the name of the app, it is the only app that comes because there are no other apps with a similar name. The app is free.
How To Earn Money from Carry1st Trivia
After downloading the app, you will get a notification for game time. The game involves providing the correct answers to multiple-choice questions in real-time. You should try to give as many correct answers as possible so you can earn rewards for the most correct answers. If you miss a question, you can earn a Dash by inviting friends to play.
Trying out the practice mode will help to sharpen your mind so that you can perform better at the main game. Also, you can submit questions to be featured for millions of people in the live game.
Carry1st Trivia User Reviews
The app has quite a number of reviews from users. One person said that the platform is great, but he wished the time limit for answering questions would be extended. Another person commended the interface, saying that it is better than that of similar apps he had used in the past. Generally, most users consider the platform a good opportunity to learn and earn.
2. Toluna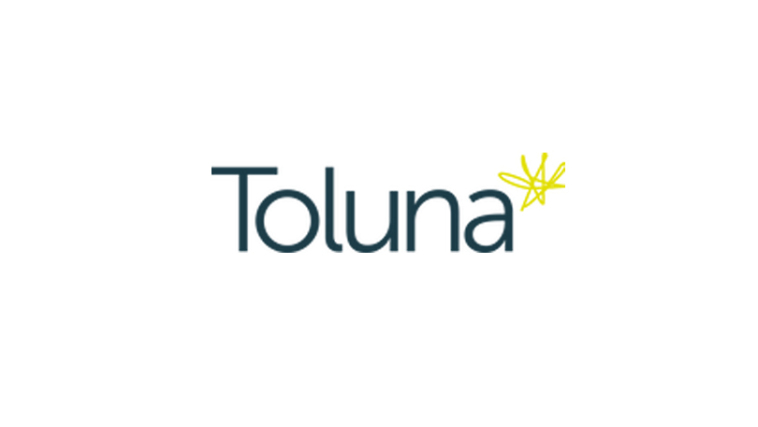 With over 5 million downloads, Toluna is one of the most common survey apps that pay  in Nigeria. It was founded in 2005 by Frédéric-Charles Petit and in the past 15+ years, it has grown from serving a single community to becoming a global one. Although the name of the app sounds somewhat Nigerian, its headquarter is in Paris, France and as you can tell from his name, the founder is French.
How To Download Toluna App
Toluna app is available on the play store for Android phones and app store for iPhones. The steps of downloading and installing the app are very simple and the same as that of other apps. After downloading the app, you need to sign up for you to be able to earn from it. Signing up is free.
How To Earn Money from Toluna App
Although the main means of making money on Toluna app is by participating in surveys, you can also earn through other means like product reviews, games, watching videos, and participating in different competitions. Your winnings from these activities are rewarded as points. You can later convert these points to real cash, gift cards, or competition entries. The amount of money you earn depends on how many points you are able to earn by performing different activities.
Toluna User Reviews 
One of the many users of the app recommends it for people who need extra income. He said that it is easy and convenient to use. Even more, payment is swift and smooth. Although the app is generally rated by most users to be good, some people complained about a few glitches while using it. Nonetheless, they still admit that they had fun experiences using the app.
3. Foap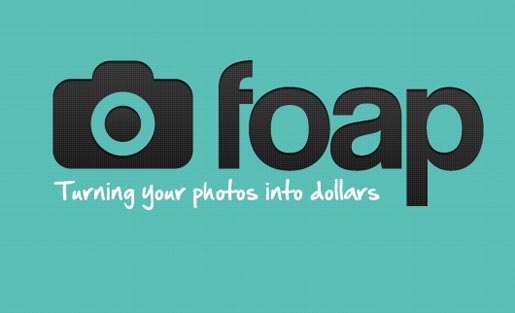 Foap is an amazing platform where picture lovers can earn from doing what they enjoy the most. The app which was founded by David Los and Alexandra Bylund on the 13th of November 2013 has over 1 million downloads on Google Play Store. It is a good option for photographers who wish to work with different brands.
How To Download Foap App
You can download Foap from Google Play Store if you are using an Android phone or from App Store for iPhone users. Install it and start making money.
How To Earn Money from Foap App
Making money on this app is pretty easy. All you have to do is take high-quality photos or make high-quality videos and upload them on the platform. Interesting brands or individuals will reach out to you to buy your pictures or video. It is important that your photos and videos are of high quality.
Another thing that can increase your chances of selling your photos is a proper caption and as many tags as possible. The more the tags, the higher the chances that people will see your photos and buy them. Try to exhaust every possible word related to the photo. Note that 50% of whatever you get paid for a photo or video is taken by the app developers.
Foap App User Reviews
Most of the reviews for this app are positive and most users think it has a great layout and it is easy to use. Others also mentioned that they get inspired by the beautiful photos they see on the platform. On the negative side, a few people mentioned that the app may be slow sometimes. However, it is still noted as one of the best apps that pay in Nigeria.
4. Scooper
Scooper was launched on the 28th of June 2017 by Transsion Holdings. The same company that made Infinix, Tecno, and Itel smartphones. It provides users with trendy local and global news from different areas of life: from entertainment and sport to lifestyle and health.
How To Download Scooper App
Scooper is readily available on Google Play Store for Android phone users, but iphone users cannot benefit from it as it is not available on the App Store for iphone. After downloading and installing the app, you will need to create a profile for yourself if you wish to earn from the platform.
How To Earn Money From Scooper
Because Scooper is a news platform, it is a good opportunity for writers to earn from. You have to submit an application and wait for it to get approved after which you can start writing articles in any niche of your choice. You get paid $0.8 for every article you post. You can also post videos and earn from them, but payment will be discussed on separate terms.
It is important to note that you can no longer earn from Scooper by reading articles. Scooper used to pay people for reading news and watching videos on the platform, but that ended three years ago. It served as a form of promotion for the app, but some people erroneously think that this service is still available on the app.
Scooper User Reviews
The majority of the users love the app because it provides them access to news and recent happenings in different parts of the world. Some also consider the platform responsive and easy to use. On the other hand, some people complain about too many news notifications that tend to distract them when they are doing something else on their phones.
5. Instant Naira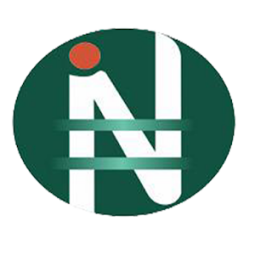 Instant Naira was launched on the 28th of September 2019 by Mayorplay Media to help people make extra money on the side. It comes highly recommended as one of the best apps that pays in Nigeria. The app allows you to earn cash by performing different tasks. Instant Naira functions effectively in phones with Android version 4.1 and above.
How To Download Insta Naira App
Instant Naira is an Android app for Nigerians. Simply input the name in Google Play Store and download it. However, you cannot use it if you are an iphone user because it is not available on the iphone App Store.
How To Earn Money From Insta Naira
All you have to do to earn from this platform is to perform different tasks and accumulate real cash. The tasks include watching videos, reading news, watching comedy skits, and inviting friends. You are first awarded coins after which you redeem these coins at the cash-out center to earn. Payment is made to your bank account every two weeks.
Insta Naira User Reviews
A lot of users have the app positive reviews and recommended it as one of the best apps to use in making money on the side. Some users were dissatisfied with the app as they had challenges with registering on the app.
6. Clickworker
Clickworker is a freelance platform that allows users who are referred to as click workers to earn money by carrying out digital tasks at their own pace. It is one of the best apps that pay in Nigeria. It was launched on the 22nd of May 2018 and it is founded by Wolfgang Kitza.
How To Download Clickworker App
This app can be used by both Android and iPhone users. It is available on the Google Play Store and App Store at no cost at all. Join the 1+ million users who are already enjoying the app and download yours from any of the platforms.
How To Earn Money From Clickworker
The best part of the Clickworker app is that there are so many micro-jobs for you to perform and earn from. Examples are Surveys, Online research, App testing, Making audio and video recordings, Mystery photography/store visits, Writing and proofing texts, Categorizing data, etc.
After you must have started with your first job, you may need to take some tests to become qualified for additional jobs. Sometimes there are more tasks, other times there are fewer tasks. You need to log in daily to know the tasks available. You will receive payment weekly via your PayPal account.
Clickworker User Reviews
Many people have testified to earning from this platform. Some say that the platform is easy to navigate and has a beautiful view. However, one major dissatisfaction a number of people express is the frequent notifications and updates of the app. To tackle this, the developer suggested changing the settings to automatic updates.
7. Userfeel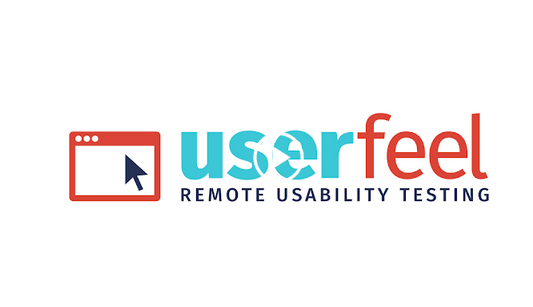 Userfeel is an app used for cloud-based usability testing that helps digital agencies and UX researchers optimize their apps and website. The key features that it optimizes are multilingual support, screen activity recording, multi-channel collection, user journeys, campaign segmentation, and video annotation.
Userfeel started when Yannis Karampelas wanted to optimize his Greek clients' website in 2010. He then developed Userfeel to help him carry out remote usability testing with Greek users. The app was then released on the 15th of May 2017 and has since helped many companies.
How To Download Userfeel App
Userfeel is available on Google Play Store for Android users and App Store for iPhone users. Download it at no cost and get ready to earn extra money.
How To Earn Money From Userfeel
To earn from Userfeel, you need to sign up as a tester on the app. You get paid $10 for every website you test. But first, you will have to carry out an unpaid trial and if you pass, you start to receive tests for which you will be paid.
User Reviews of Userfeel
Most people who use Userfeel commend them for their quick responses and excellent customer service as any complaint they made was attended to as soon as possible. Some said that setting up her account was seamless and she was made a certified tester more quickly than she had imagined after her unpaid test. Although you may not receive tasks on a daily basis, you get enough to earn you some good cash on the side.
8. Buzz Break
Buzz Break keeps you up to speed with the latest happenings in different parts of the world through its articles and videos. It also provides short funny videos to brighten up your day. Aron Lyu and his cofounder released this app on the 1st of April 2019.
How To Download Buzz Break App
Whether you use an Android phone or an iPhone, you can download the app from Google Play Store and App Store respectively. Simply input the name of the app, click on download, and start making money while having fun.
How To Earn Money From Buzz Break
To earn on Buzz Break, all you have to do is read articles, watch videos, and invite friends to join the community. You get rewarded with points each time you perform an activity. These points are then converted to real cash that can be withdrawn via PayPal or Gcash. You can also earn through daily app check-ins. This means that you have to login into the app daily to earn some points.
User Reviews of Buzz Break
Some users love the app because it provides current news and educational videos in addition to the payment that you receive. While some users complain about delayed payment, others praise the quick response they got after they applied for withdrawal.
9. Rakuten
Formerly known as Ebates, Rakuten was released on the 19th of March 2014 by Hiroshi Mikitani. Since then, it has had over 10 million downloads. It is a cash-back app that pays you for buying things online and in-store.
How To Download Rakuten App
As one of the highest-rated cash-back apps, Rakuten can be downloaded on Android phones and on iPhones as well. You will find it on Google Play Store and App Store respectively.
How To Earn Money From Rakuten
Rakuten provides you with a link with which you are expected to shop online. When you do so, you get paid part of the commission that the company receives. For in-store shopping, you need to link your credit or debit card to the app and activate each cash-back offer. Then, you can transact normally using the link.
You can earn up to 40% cash-back when you shop at over 2,500 stores both online and offline. You also gain a $10 bonus when you buy for the first time. You can make only four withdrawals in a year and each is done at every quarter of the year. The minimum withdrawal balance is $5.
User Reviews of Rakuten
A user mentioned that not only has the app made customization for her favorite retailers, it has also helped her discover new stores. Others also say that the app is easy to use and is better than that of its competitors.
10. UberEats
UberEats was founded by Travis Kalanick and Garrett Camp and released on the 6th of June 2016. It has since then grown remarkably popular as one of the best apps that pay in Nigeria. The app is a food delivery app with over 100 million downloads and 4 million reviews on Google Play Store since its release.
How To Download UberEats App
Download UberEats for free on Google Play Store for Android phones or App Store for iPhones. Simply input the name of the app and click on download.
How To Earn Money from UberEats
You can earn from this app by helping local restaurants carry their food orders with your car, scooter, bike, or even by foot in some cities. The best part of this app is that you get paid the same day you work. So you can decide if you want to go for several deliveries, you want to make it a full day's work, or just spend a few hours on the delivery.
You can also order food for yourself using this app and enjoy the discounts they offer.
User Reviews of UberEats
Many people commend the user-friendly nature of the app. Most reviews are made by people who order food using the app, and they greatly appreciate how smooth and easy it is to use the app and how timely they get their orders too. Although there are hardly any reviews from people who actually make the delivery, the app has an altogether excellent rating.
11. Airbnb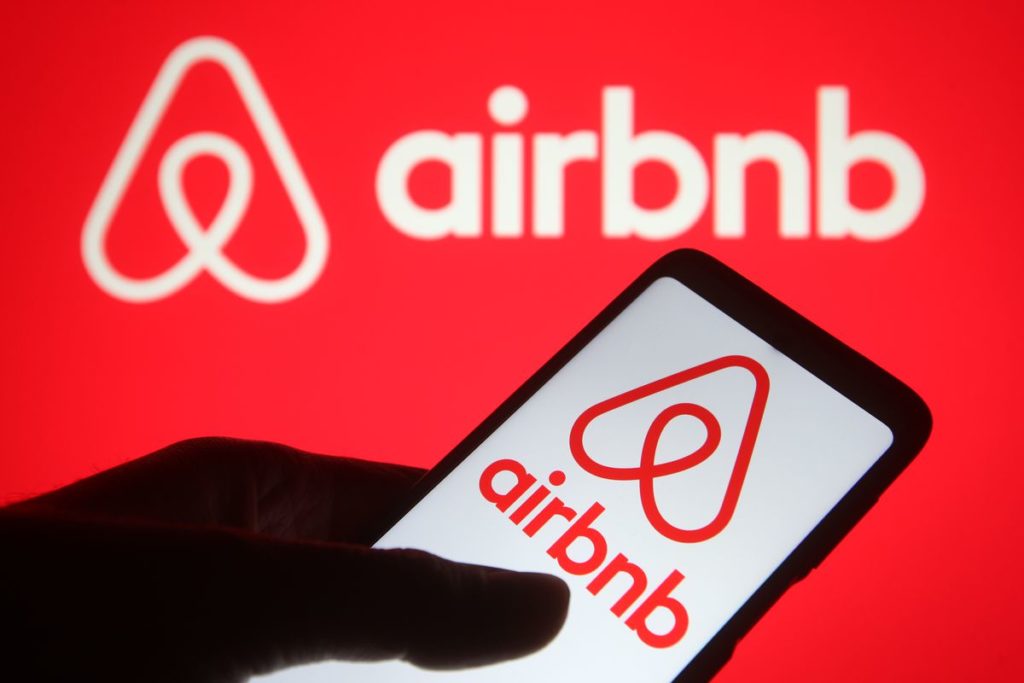 Airbnb app is one of the best hosting service apps that pay in Nigeria. It was founded by Brian Chesky, Joe Gebbia, and Nathan Blecharczyk on the 17th of January 2012. It has since been downloaded by over 100 million people and it has over 1 million reviews.
How To Download Airbnb App
You can download Airbnb from the App Store if you are using an iPhone or from Google Play Store if you are using an Android phone. After downloading the app, you sign up and get ready to make money from your spare time. It is one of the best apps that pay in Nigeria and other countries.
How To Earn Money from Airbnb
This opportunity is basically for people who have extra rooms or second homes and are willing to make money from it by accommodating a guest for a few days. You can earn up to $750 a month through this app. Once you have listed your space on the Airbnb app, you will receive all the support and guidance you need to start hosting.
User Reviews of Airbnb
One major pro of the app that most users emphasize is that it is straightforward and easy to use. Also, creating an account does not take forever. Users who encounter issues while using the app are properly attended to by customer care.
12. Bookscouter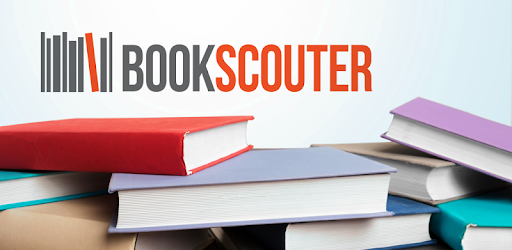 Bookscouter was launched on the 9th of May 2016 by Dustin Checketts and his partner and it is still one of the top apps that pay in Nigeria. It is an amazing platform where book lovers can interact. With Bookscouter, you do not need to store up old books anymore; there may be someone waiting to buy them from you.
How To Download Bookscouter App
Bookscouter is a free app available on both Google Play Store and App Store. It is a small-sized app so it is easy to download. Register with your name and email address and every other thing will be set up in a few minutes and you are ready to use the app.
How To Earn Money From Bookscouter
Selling books on this is very easy. First, you scan the ISBN barcode of the textbook using your phone and also type the ISBN manually. Next, you compare the prices of different buyers in real-time and sell to the buyer with the most attractive price. Payment is made by PayPal or by check.
Summary List of Apps That Pay in Nigeria
Carry1st Trivia
Toluna
Foap
Scooper
Instant Naira
Clickworker
Userfeel
Buzz Break
Rakuten
UberEats
Airbnb
Bookscouter