Modern African Storytelling has evolved from perpetuating negative stereotypes of the African continent to telling real African stories through Music, Visual Arts, Movies, Fashion, and TV Shows; thanks to streaming platforms like Netflix, that has given African Filmmakers a blank Cheque to showcase their best works to the world. There are several African TV Shows on Netflix, and we have curated them for you, so, when next you turn on your Netflix App, you already know what to watch, and they are all currently on Netflix.
Africa is one of the largest markets for entertainment globally in Africa, and Netflix has keyed into Africa's content Goldmine. Before now, or at the early inception of Netflix, the main contents on the service were; European, Asian, and American. However, the streaming service decided in its own best interest to take cognizance of the huge African television content market and bring various contents from different parts of the African continent aboard.
Additionally, African TV Shows and movies are a favorite amongst people of different races; and as such, if you are black, white, or Asian, and you are searching for the best TV shows out of the African continent; we have taken up the task to help you streamline 15 of the best African TV Shows on Netflix for your viewing pleasure, upon ourselves.
Without any further ado, and in no particular order, here are the 15 Best African TV Shows on Netflix, which cuts across South Africa, Ghana, Nigeria, and Senegal.
Queen Sono
Country: South Africa
Directors: Kagiso Lediga and Tebogo Malope
Languages: English (predominantly), Xhosa, Shona, Zulu
Year: 2020
Cast: Pearl Thusi, James Ngcobo, Abigail Kubeka, Vuyo Dabula, Sechaba Morojele, Chi Mhende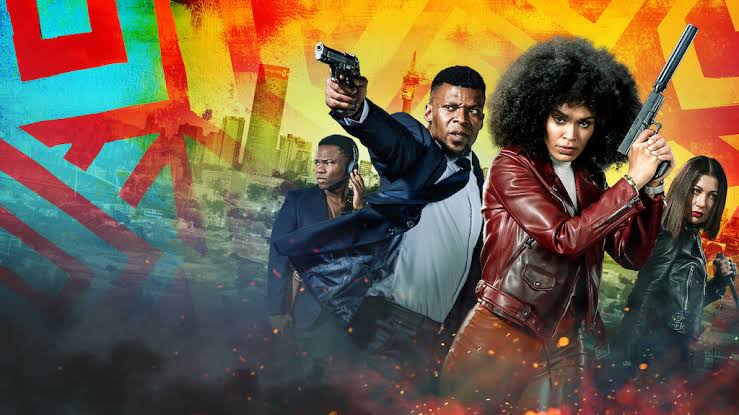 This TV show is Netflix's first African Original Series. A crime drama series premiered on the 28th of February 2020, Queen Sono's arrival on Netflix was met with critical acclaim and pump and pageantry. Critics praised the performance, cinematography, production, storyline, and overall feel of the production. With currently only one season, which consists of 6 episodes, Queen Sono chronicles the life of a secret agent in South Africa, who battles with her personal life as she deals with crime in her city. This show is definitely one of the best African TV shows on Netflix.
This series was renewed for a second season by Netflix, however, due to Covid restrictions that have affected productions, Netflix paused/reversed production on season 2.
Are you intrigued? Watch Here
Journey of an African Colony
Country: Nigeria
Year: 2019
Director: BB Shasore
Language: English
Cast: Real Nigerian People
Based on real-life events, against the backdrop of Nigeria's Precolonial and post-colonial history, Journey Of An African Colony, The Making Of Nigeria, is a seven-episode documentary series that was released on Netflix on the 60th anniversary of Nigeria's Independence. Journey of an African colony is based on two books by Olasupo Shasore, a retired attorney general and commissioner for justice in Nigeria. This film series, narrated by the director, is somewhat a visual encyclopedia of the aftermath of the slave trade, colonialism, and even the Nigerian civil war in present-day Nigeria.
Delving into the stories of the heroes both recognized and unsung, this film series elicited many emotions across the audience and earned a place on one of the best African TV shows on Netflix. It generated lots of conversations on social media about Nigerian history.
Do you want to know how you would feel about the Journey of an African colony? Take your own journey here.
Blood & Water
Country: South Africa
Year: 2020
Directors: Nosipho Dumisa, Daryne Joshua, and Travis Taute
Cast: Nasty C, Amamkele Qamata, Khosi Ngema, Gail Mabalane, Thabang Molaba, Dillon Windvogel
Language: English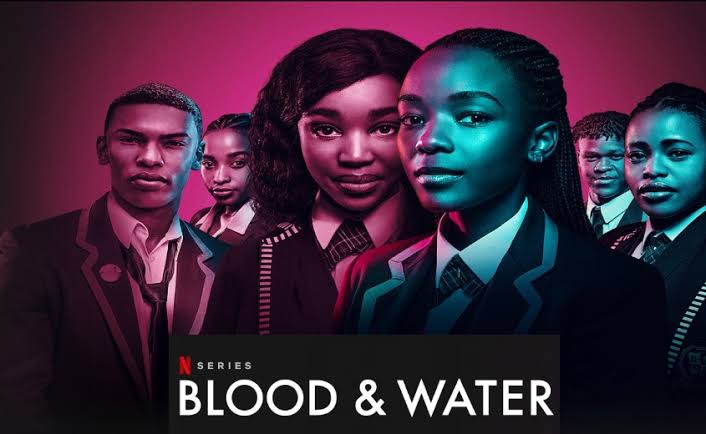 With an 80% rating on rotten tomatoes,  Blood and water is another Netflix original. This show premiered in May 2020 on Netflix, and by June 2020, it was renewed for a second season. Revolving around the life of a young high school girl whose sister was kidnapped shortly after birth by a human trafficking ring, Blood and water is one of the best African TV shows on Netflix. It mirrors teen years, family, secrets, and puzzles of life. This show is a favorite amongst teens and young people, as it explores the day-to-day life of young people in urban and suburban South Africa.
You definitely should get a taste of blood and water over here.
Sons of the Caliphate
Country:  Nigeria
Year: 2016
Language: English
Director: Kenneth Gyang
Cast: Sani Mu'azu, Rahma Sadau, Patrick Doyle, Yakubu Mohamed, Paul Sambo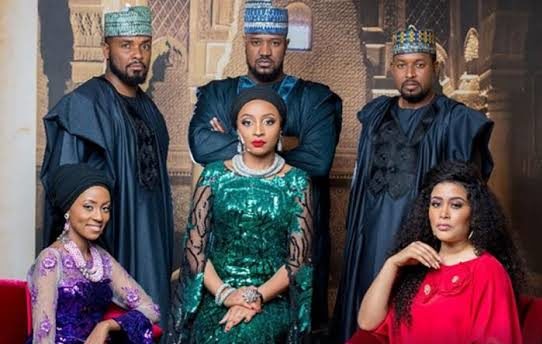 Originally airing on Ebonylive TV in 2016, with an exclusive airing of its season two on Netflix, Sons Of The Caliphate is a Nigerian political thriller. Centered on the lives of three ambitious, rich, entitled, but passionate young men, this thriller and political conspiracy series is set in northern Nigeria; and it delves into the labyrinths of family, loyalty, power tussle, and politics.
Do you want a feel of power? Then check this show out!
Kings of Jo'burg
Country: South Africa
Language: English
Cast: Micheal Anthony, Shona Ferguson, Zolisa Xaluva, Cindy Mahlangu, Thembi Seete, Tsholofelo Matshaba,
Year: 2020
Director: Shona Ferguson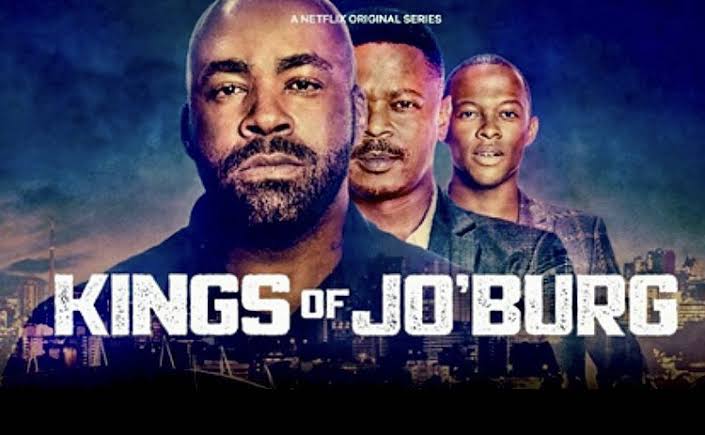 Kings of  Jo'burg is a tale of two brothers who rule the criminal underworld yet are tangled in a family curse. This TV show combines crime, family, Brotherhood, and the supernatural to show a modern yet mystic appeal. Premiering on Netflix in 2020, this Crime thriller should be on your list of Best African TV shows to binge-watch on Netflix.
Check the kings out, Here.
Castle & Castle
Year: 2018
Country: Nigeria
Director: Kayode Kasum
Cast: Richard Mofe-Damijo,  Blossom Chukwujekwu, Dakore Egbuson, Bimbo Manuel, Eku Edewor, Dorcas Shola Fapson, Denola Grey
Language: English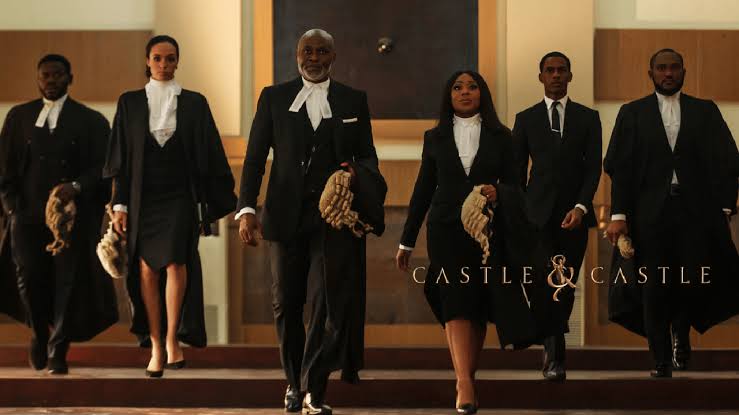 As Africa's first legal series, this legal drama first aired on EbonyliveTV in 2018; however, it became available on Netflix and is currently on Netflix. Season two of this show has been renewed by Netflix, and lovers of this legal drama series are very eager. Chronicling the life of a well-established couple who own a law firm, this TV show experiments on the values of marriage and career and how a successful couple in their legal profession can handle different sides of the law and keep their marriage intact.
Do you need some entertaining knowledge on legal proceedings? Then go right ahead!
40 and Single
Country: Ghana
Year: 2018
Director: Leila Djansi
Cast: John Dumelo, Marie Humbert, John Savage, Vanessa A Williams, Leon Robinson
Language: English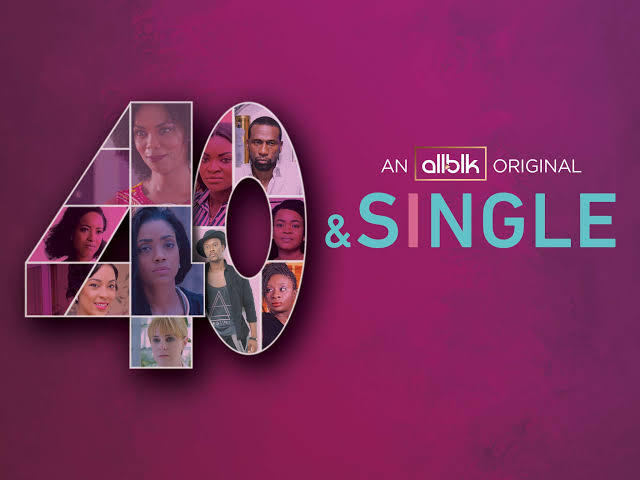 First Released on AMC in 2018, 40 and Single is the story of a biracial queer woman, who is independent, yet has to deal with colorism and race as she pulls through life, relationships, and her business in Accra. This show is currently on Netflix, and you should definitely check it out.
How to Ruin Christmas: The Wedding
Country: South Africa
Year: 2020
Language: English, Tswana
Director: Johnny Barbuzano
Cast: Busi Lurayi, Yonda Thomas, Thando Thabethe, Sandile Vincent Mahlangu, Motlatsi Mafatshe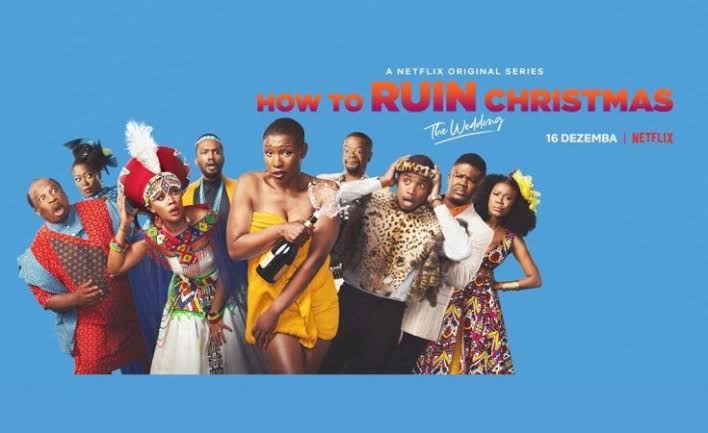 This hilarious show which premiered in 2020 on Netflix, has got viewers asking for a season 2. Based on the life of a prodigal daughter and the effects of her behavior on her only sibling and her entire family, How To Ruin Christmas: The wedding is a comic story with strong roots in family, love, choice, and freedom. With a 93 percent rating on rotten tomatoes, this show is definitely one of the best African TV shows currently on Netflix, and we are all waiting for a season 2.
Catch Up on season one whilst you grab your popcorn handy in hopes of renewal.
Fifty (The Series)
Year: 2017
Country: Nigeria
Cast: Ireti Doyle, Chris Attoh, Dakore Egbuson, Timini Egbuson, Keira Hewatch, Omoni Oboli, Wale Ojo
Directors: Alby James, Debo Olawatuminu
Language: English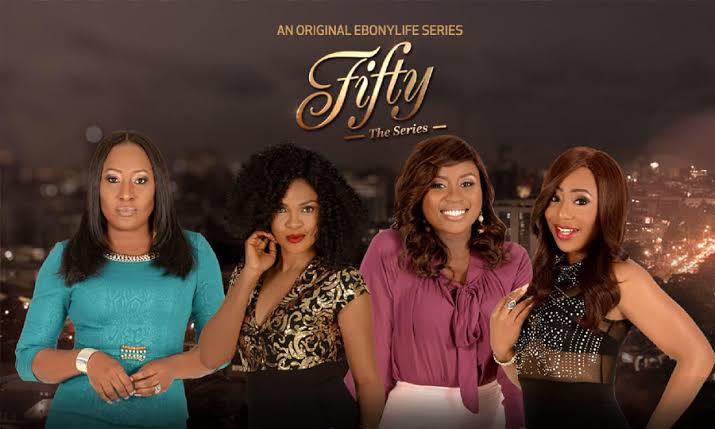 A spin-off from a movie with the same title( Fifty), this drama revolves around the lives of four pivotal women as they deal with their career, their families, and the consequences of their life choices, starring them in the face as they approach the age of fifty. This drama series is filled with intrigues, scandals, and a peek into the life of older career-driven society women.
If you care to snoop around the lives of some Lagos "Big ladies,"; Fifty would be a good place to start.
Meet the Adebanjos
Year: 2012
Country: United Kingdom
Director: Debra Odutuyo
Cast: Wale Ojo, Yetunde Oduwole, Andrea Ama Aboagye, Daniel Davids, David Erdos, Tolulope Ogunmefun, Moji Bamtefa
Language: English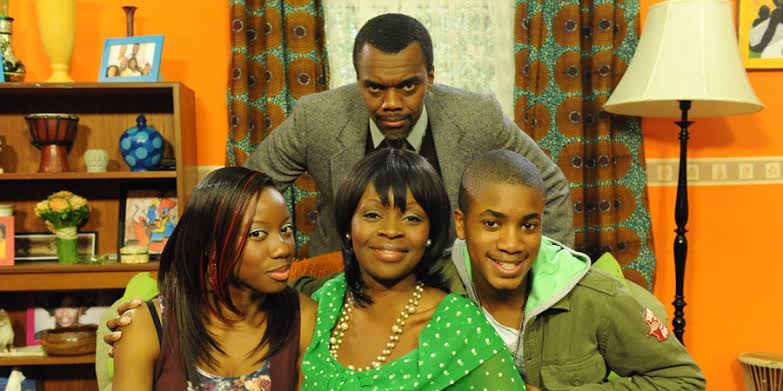 Although Set In the United Kingdom, Meet the Adebanjos is a hilarious comedy sitcom centered on the life of a Nigerian family in the United Kingdom and the struggles of the father of the house to instill African values in his already modernized British household. Currently, U.k's Number One British African Sitcom, meet the Adebanjos started in 2011 as a self-funded web series. It soon garnered viewership amongst the African community in the U.K. By 2014, its season 2 aired on U.k's OHTV and then Africa Magic. Its viewership spread to other African countries, and by 2019, Netflix acquired the sitcom. Meet the Adebanjos is definitely a must-watch and one of the best African TV shows on Netflix.
You can watch all 50 episodes of this multiple Award-winning Sitcom Here.
Sakho & Mangane
Country: Senegal
Language: French
Year: 2019
Cast:

Issaka Sawadogo

,

Christiane Dumont

,

Christophe Guybet

,

Fatou-Elise Ba

,

Ricky Tribord

,

Yann Gael

Directors:

Hubert Laba Ndao

,

Jean Luc Herbulot

,

Toumani Sangare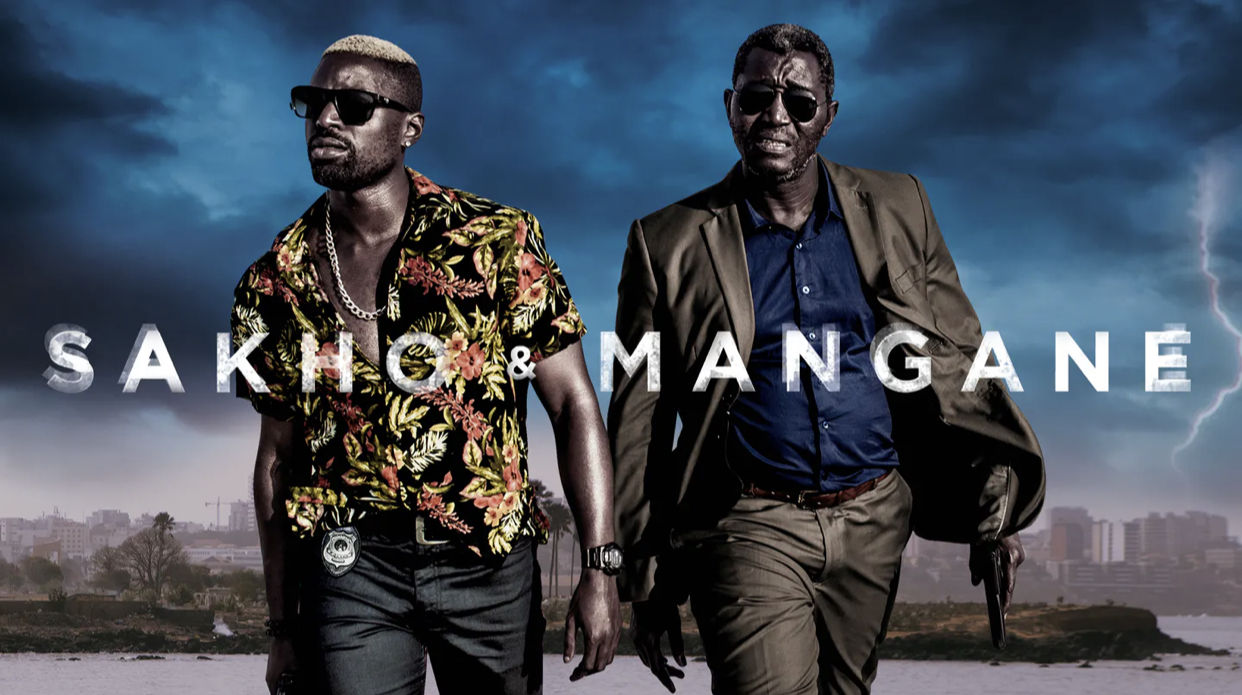 When a ritual murder occurs in the city of Dakar, two radical cops with entirely different crime-fighting methods must work together as they come face to face with black magic and supernatural forces on their quest to unravel the mysterious crime. Directed by three different directors from Mali, Senegal, and Congo, Sakho and mangane, this is a gripping, action-packed Senegalese crime series with touches of African spiritual myths.
If you love a French cocktail of crime and black magic, head over here.
JIVA!
Country: South Africa
Year: 2020
Language: English
Directors: Scottnes L. Smith, Mandla Dube, and Mmambatho Montsho.
Cast: Noxolo Dlamini, Tony kgoroge, Sne Mbatha, Candice Modiselle, Stella Dlangalala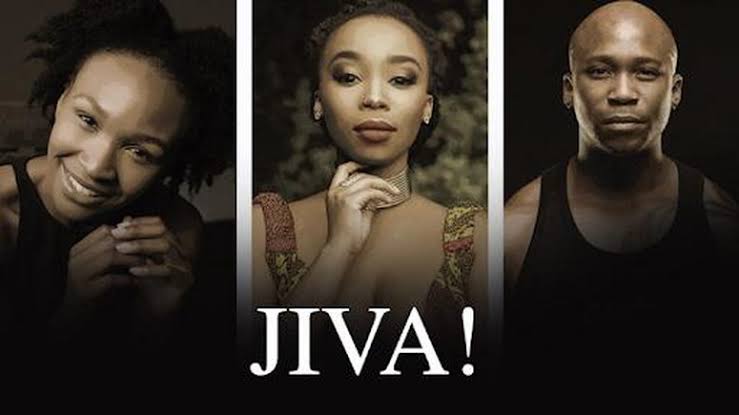 Jiva! is the fifth Netflix original African series, and it is a mix of dance and drama. A blend of groovy South African music, Dance and intrigues, Jiva! Tells the story of a talented street dancer who finds solace and hope in her skills, as she figures out that dance could be her way out of her toxic job, family struggles, stressful love life, and her ticket to a comfortable life in the city.
If you are looking to learn some South African dance steps, then here you go!
Heart & Soul
Country: Nigeria
Year: 2020
Language: English
Director: Obi Emelonye
Cast: Phoenix Ezendu, Anthony Monjaro, Adekola Amoo, Chioma Adibe, Ijeoma Richards
Heart & Soul is Africa's first medical thriller series. This show chronicles the life and experiences of a young medical doctor who leaves New York and starts a job at a hospital in Lagos, only to be faced with treating medical cases that cause him to reevaluate his beliefs and medical knowledge.
This clash of faith, science, and the supernatural is a recommended Medical intrigue for you.
Agent
Country: Mauritius, South Africa
Year: 2019
Languages:  English, French
Director: Athos Kyriakides
Cast: Khumbulani Kay Sibiya, Sisanda Henna, Anthony Oseyemi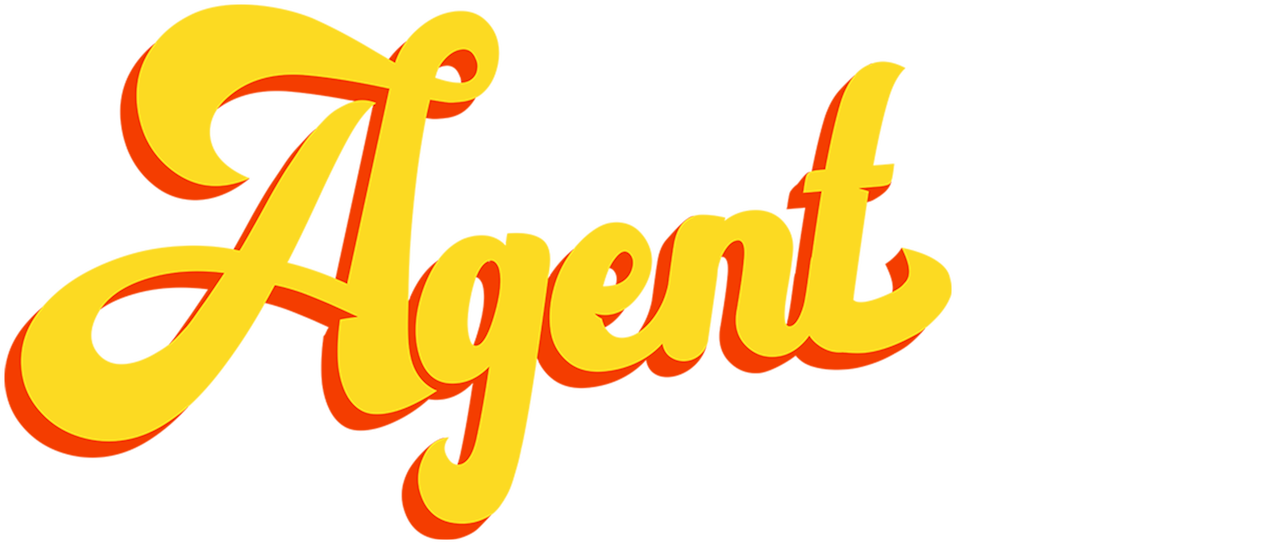 Just in case you have ever wondered what goes on behind the scenes of soccer, especially the business side of the sport, Agent is a show on Netflix that reveals the labyrinths surrounding the business of soccer. With a cast drawn from several African countries; South Africa, France, Cote d'Ivoire, UK, Nigeria, and Mauritius, Agent is a show that reveals the glamorous yet fierce sides of African Soccer.
If you are a soccer fan, take a peek into the fictional depiction of the behind-the-scenes of the game itself.
Awon Boyz
Country: Nigeria
Year: 2019
Cast: Real-Life People
Languages: Pidgin English, English, Yoruba
Director: Tolulope Itegboje
Arriving On Netflix, two years after its premiere in 2019, Awon Boyz is a documentary TV show that has earned its place as one of the best African TV shows on Netflix. Shot in the slums of Lagos, Nigeria, this documentary series tells the untold stories of hustlers, gangsters, and street boys otherwise known as Agberos or Area Boys. Awon Boyz delivers an epic journey into the lives of the young men regarded as street urchins to unravel the circumstances surrounding their situation and their outlook on their present life. This documentary tells the stories of life on the streets, failed dreams, and hunger for hope.
Want an insight into the lives of the undocumented? Watch Awon Boyz