Like a good wine, Kenyan entertainment industry just gets better with age, spawning a host of talents, creativity and a new breed of experts.
There's no doubt that the industry has seen growth and gained international recognition, thanks to the hard-working entertainers who work with a great deal of effort day and night to place it on the global map. Having it in mind that both the upcoming stars and superstars have all made us proud after playing their roles enthusiastically, some flex more muscle than the rest of the pack. So, we've compiled a list of 15 of those kinds of celebrities who flex more muscle than others in no particular order. See them below:
Read Also: 5 Female Celebrities Who We Can't Resist Their Bikini Bodies
 Maurice Okoth
Maurice heads and runs the Music Copyright Society of Kenya (MCSK) which aids artists to get rewarded for their work and also license music rights to corporate and media houses. He is also the Vice chairman of CISAC African Committee. He served as an Advocate of the High Court of Kenya which helped in transforming him into a professional in copyright cases and related rights. MCSK has seen progressive change under him with dramatic increase in the number of members from 600 in 2005 to over 7,000 now.
Martin Muli
The director of the now popular OLX Social Media Awards (SOMA) is among the most influential people in the Kenyan entertainment industry. The awards which he runs has featured prominent public figures, top companies and organizations as well as the government. This year's awards gathered about 1 million votes in all and 5,000 guests.
Lupita Nyong'o
Lupita Nyong'o has been making Kenya proud. She has placed the country on the global map for winning an Oscar in early 2014. Prior to that, she was excelling in local productions before she scooped one of the world's prestigious awards. She not only inspires young girls and women in Kenya but all the black women in general. She was named Most Beautiful Woman by People and Woman of the Year by Glamour last year. There's no denying that she is among the most powerful Kenyans in the entertainment industry.
Bruce Odhiambo
Presently the chairman of the Youth Enterprise Development Fund, Bruce is another superpower in the entertainment industry. He tasted success as far back as the 1980's and 90's and played with the famous Safari Sound Band based in Mombasa and The Spartans. The exceptional musician has worked with Johari Cleff, a music production, radio and TV advertising company for more than two decades. Also, he dines and wines with Kenya's decision maker Uhuru Kenyatta who always invites him in the organization of events.
Big Ted
Big Ted has also contributed fairly to the industry and is among the topmost leading people in it too. Born as Thomas Kwaka, Big Ted once had his own event company named The Main Event which held an event called BBQ Live every month. He is among those who derive advantage from president Uhuru Kenyatta's win and presently serves directly with the president.
Machel Waikenda
Machel established Blackstar Entertainment and was chosen as the communications director for TNA during Uhuru and Ruto campaign in 2013 elections. He helped hike the president's online presence – Facebook and Twitter and also worked as the secretary of Arts and Entertainment.
Muthoni Ndonga
Popular for her event Blankets & Wine which has since been re-branded to Africa Nouveau, Muthoni is among the most successful Kenyan artists. Apart from local achievements including collaboration with top Kenyan artistes such as Octopizzo and organizing one of the most popular events among Nairobi residents. The remarkable artist has also worked with top international producers.
Teddy B
The gospel music producer Teddy B is among the most powerful in the industry. He produced most of Willy Paul's and Bahati's hit songs. Additionally, he won the Groove Awards Audio Producer of the Year 2015 and is also the Chief Producer at Signature Scope Records.
Dj Pinye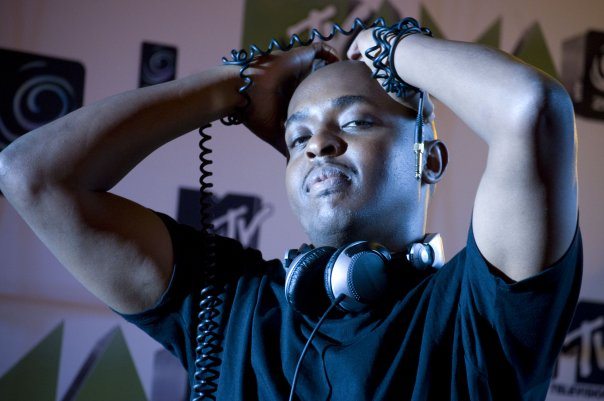 Also known as Peter Chuani, DJ Pinye is popular for carefully bringing up Kenyan musical talent. In fact, he was the man who got Rabbit and Octopizzo out of the tight spot into the limelight. He has provided talented artists with a ladder to prominence by giving them the necessary training in vocal and performance as well as airplay on TV and radio. Not only is he among the most influential people in the entertainment industry, he is also the most famous entertainment old hands in the country.
Christopher Kirwa
The most desired entertainment expert in Kenya, Christopher Kirwa famously called Chris is another powerful entertainer in the industry. He has lasted in Kenyan entertainment industry with over 20 years experience. He began his career as an events organizer and has shot to plausible stardom since then. Chris is among the brains behind the rise of Miss world Kenya and Miss Tourism Kenya and also one of the biggest muscles in the Kenyan entertainment industry.
Kriss Darlin
Kriss was raised in Kibera but he didn't give up on his vision. The star put in all the effort possible and finally made his dream come alive. As a reggae DJ, he toured the world and established his own company, Dohty Family. He currently hosts reggae nights at different much-talked about clubs and lounges in Nairobi, including Tamasha Hurlingham and Changes in Westlands. In fact, the celebrity is the most iconic reggae DJ in Kenya.
6 A.M. Djs
These guys are the organizers of the yearly premiere event called Earth Dance Kenya. The event is among the most exclusive, greatly talked about and is part of a bigger series of Earth Dance events that take place across the globe. They are also behind Sundance Kenya and Kikoy Culture events.
Rabar Brothers
Alph, Mike and John Rabar are the core founders of Homeboyz Entertainment, a company that created a remarkable footprint in the country. They are into music production, radio, bottled water production and several other things. The company produced the ex-media personality Namtero Mdee, Capital FM's Amina Abdi, and has produced music for different Kenyan artists such as Wyre and Jua Cali.
Jaguar
Jaguar is wealthy, famous and never shies away from showing off his flamboyant lifestyle on social media. However, besides that, he is among the movers and shakers of the Kenyan entertainment industry. He rolls with the first family of Kenya and many other lawmakers. He has touched foot in big countries such as the U.K, US and across Africa due to his ability to entertain. His life story has influenced talented young upcoming artists.
 Big Kev
Kevin Ombajo is one of the most iconic entertainment professionals in Kenya. He manages Trublaq Kenya, an experiential marketing firm that he started back in 2001. The company organizes events for corporates and provides an all-round entertainment experience. He has worked with big brands like Airtel, Ciroc, EABL and the government. He's arguably one of the bigshots in Kenyan entertainment industry.