Since the Nigerian music industry became one of the world's top entertainment industries, Disc Jockeys (DJs) have seen their stock rise exponentially. Today, many DJs are at the top of their game, representing the best and baddest entertainers in Nigeria.
From relative newcomers like DJ Cuppy to icons like DJ Jimmy Jatt, the number one music industry in Africa is not short of superstar DJs to name. We looked at the top 15, categorizing them through standout details like their net worth and famous works/albums.
How We Chose
There is no doubt that you might be disappointed your favorite DJ did not make the list by the time you finish reading this list. Therefore, we believe it is only fair to share how we arrived at each entry, starting with their net worth.
Net Worth – Nothing says you are among the best in a creative industry better than the financial income you have gotten from expressing your art. Between endorsement deals, payment per gig, and single/album revenue, a DJ's net worth says a lot.
Experience – We also considered how much time they have spent in the industry. If a DJ made the bulk of their money outside the profession or has a minimal footprint in the business, they do not count.
Accomplishments – Record labels, published albums, and popular singles. Being a DJ is no longer limited to mixing tracks. Music production is now an essential part of the work. So, the more accomplishments a DJ has in this regard, the higher they will be on the list.
That is pretty much it. We believe we have compiled a fun and, most importantly, fair list. Now, it is time to see if your fav made it.
1.       DJ Cuppy
Net Worth: $2.5 million
Age: 30
Years Active: 2013 – present
Record Label: Red Velvet Music Group
Famous Works: Gelato, Original Copy (album)
Is Florence Ifeoluwa Otedola the best DJ in Nigeria? There might not be a definitive answer to that question. But in terms of net worth, she is clear of her peers. Combined with the ever-growing fame driven by her controversial music and fashion style, DJ Cuppy has cemented her place as one of the baddest DJs in the country.
Some would dispute her place on this list due to her father's wealth but make no mistake; Cuppy works for her money. She has released an album, Original Copy, and has a long list of singles to her name, going back to 2017. Some of them include the superpopular Gelato and Green Light, as well as Jollof on the Jet and Guilty Pleasure. Cuppy also has endorsement deals with Pepsi, where she is the brand's Official DJ Ambassador.
2.       DJ Coublon
Net Worth: $2.3 million
Age: 33
Years Active: 2012 – present
Record Label: Three Guard Records
Famous Works: Woju, Yolo Yolo
Akwuba Charles Ugochukwu, best known as DJ Coublon, is one of the few DJs who have built their success on the profession's sound engineering and production aisle. His production credits include several of Nigeria's hit tracks like Woju, Yolo Yolo, Duro, My Woman My Everything, and many others.
So, is it a surprise such career has made him a dollar-millionaire? Can't say we are surprised. It is not just fame and money either. His technical expertise has earned him awards/nominations such as –
Music Producer of the Year – 2016 AFRIMMA Awards, 2015 and 2016 Nigeria Entertainment Awards (nomination)
Best Producer – The BEATZ Awards (nomination)
Best Afro Beat Producer – Best Afro Beat Producer
Producer of the Year – All Africa Music Awards
3.       DJ Big N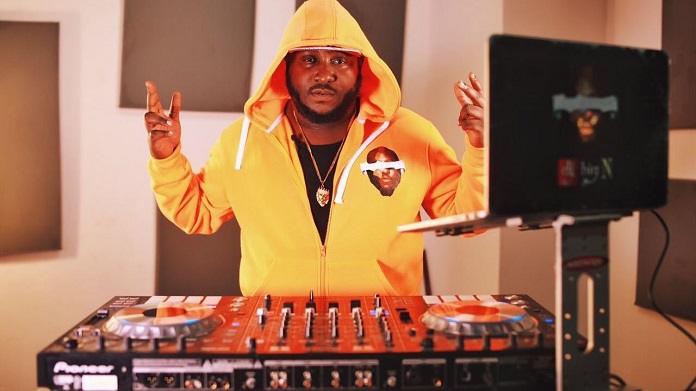 Net Worth: Unknown ($2.1 million)
Age: Unknown
Years Active: 2007 – present
Record Label: Mavin Records
Famous Works: Mavin All Stars Mixtape, Ogologoma
In an industry still building its technical and spectacle pedigree, Mavin Records artists are among the country's most beloved performers. A big reason why is DJ Big N, the resident DJ of the leading record label. He began his DJ journey in 2007 in the UK, playing for local clubs in the West Midlands.
Now, he lends his skill to acts like Tiwa Savage, Rema, and the rest of the Mavin Crew, at home and abroad. His work is not limited to Nigerian acts either. He has worked with Ja Rule and Ashanti and performed at major national events such as the Nigerian Centenary event in 2014.
Add works like Ife, Jowo, Ogologoma, and I'm in Love, and you begin to see why he is not only one of Nigeria's richest DJs but also one of its best and baddest.
4.       DJ Xclusive
Net Worth: $2 million
Age: 42
Years Active: 2003 – present
Record Label: Empire Mates Entertainment
Famous Works: Pangolo, According to X (album)
If you don't know any DJ in Nigeria, chances are you have heard of DJ Xclusive or at least moved your butt to some of his songs. He is responsible for some of the street anthems in recent years, such as Pangolo, Jeje, Sharwama, and more. They are evidence of his enviable DJ skills ever since he became a professional in 2003.
Even though some take exception to the self-promotion in his songs, a lot more people are okay with it, including international acts. The England-born Nigerian DJ has performed with acts like Rihanna, Nas, Fat Joe, and Ne-Yo. No wonder he is the official DJ of the international superstar, Wizkid.
These career accomplishments have helped DJ Xclusive to a $2 million net worth and earned him a few major awards.
World Best DJ – Nigeria Entertainment Awards (2010)
Best DJ (nomination) – BEFFTA Awards
5.       DJ Neptune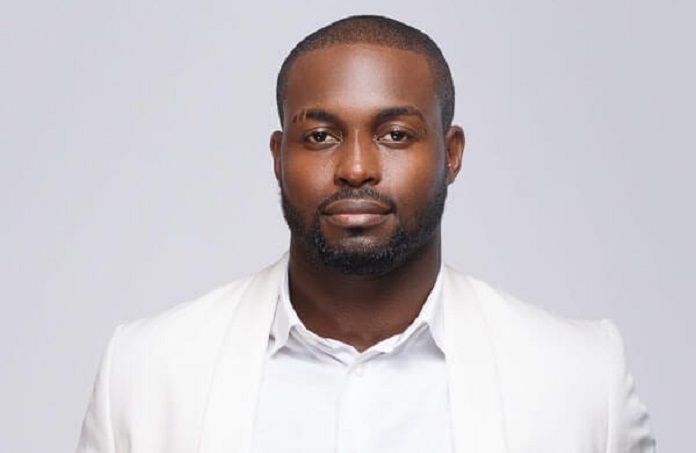 Net Worth: $1.1 million
Age: 33
Years Active: 2001 – present
Record Label: Neptune Entertainment
Famous Works: 1,2,3. Nobody
DJ Neptune's professional footprint is similar to that of DJ Xclusive. Both of them are disc jockeys who got famous off music production. His discography includes iconic Nigerian tracks like 1,2,3, featuring MI, Naeto C, and Da Grin. He also produced tracks like Wait, So Nice, Skoodi Doo, and Nobody.
With the real name Imohiosen Patrick, DJ Neptune has been in the industry since 2001 and has become one of the country's best. His work has not only set dancefloors on fire but also attracted attention from major award bodies, including:
World DJ – Nigeria Entertainment Awards (nomination)
World DJ – Nigeria Entertainment Awards (2009 and 2012)
Best DJ – Tush Award
International DJ – NPA Awards
International Best DJ – Africa Entertainment Awards
When you further consider that he owns his own entertainment company, Neptune Entertainment, you know that he is unquestionably one of Nigeria's best and baddest DJs.
6.       Kiddominant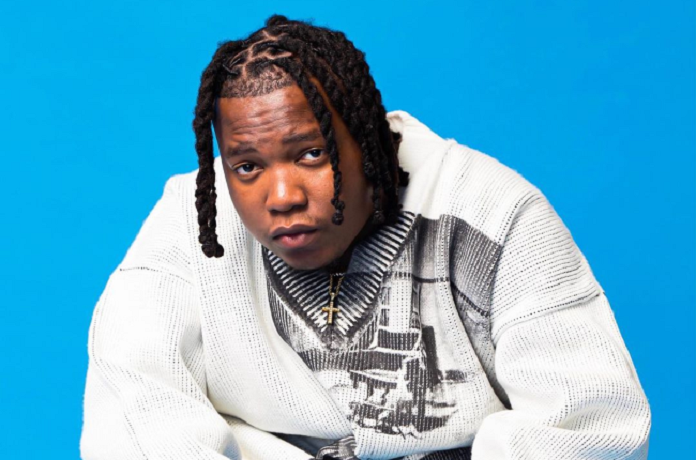 Net Worth: $1 million
Age: 31
Years Active: 2011 – present
Record Label: Davido Music Worldwide (DMW)
Famous Works: Rihanna, Fela in Versace
Ayoola Oladapo Agboola, aka Kiddominant, started DJing at the age of 14. Today, he is an internationally renowned DJ and record producer, with a music deal with Sony/ATV Music Publishing and Davido's DMW. He is also in high demand, as performers and artists scramble for him to produce their latest hits. It is not hard to see why.
He is the first platinum-selling Nigerian record producer by the Record Industry of South Africa (RISA). Kiddominant achieved the feat with Fall and Fela in Versace, which sold over 20,000 copies in SA. He is also behind other hit tracks like Rihanna, Double Your Hustle, The Money, Marry, and Mama.
Asides from earnings from this spectacular body of work, he is also one of a few DJs who have gone on their own tour. His L.O.U.D Music Production Tour spanned nine Nigerian cities, two SA cities, Nairobi, Accra, and Addis Ababa.
7.       DJ Humility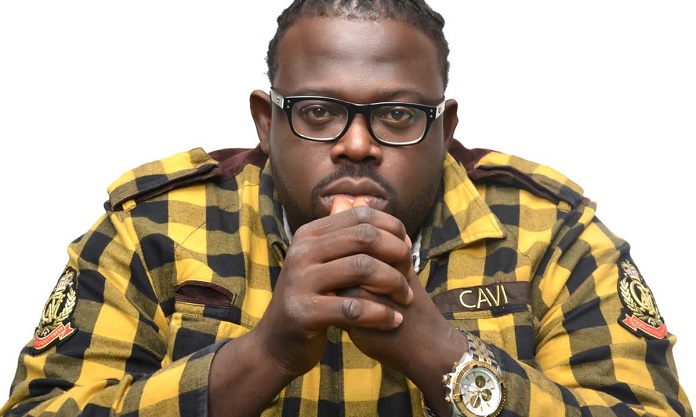 Net Worth: $900,000
Age: 43
Years Active: 90s – present
Record Label: H Records
Famous Works: Anita, Jijomi
His stage name might be DJ Humility, but there is nothing humble about the career that got him onto our list. He started his career in the 90s, back when Nigerian DJs had little widespread recognition. At the forefront of the industry's growth, he has helped redefine disc jockeying in the country.
DJ Humility made his name as the resident DJ at the popular radio station, Rhythm 93.7 FM. He is also the pioneer of Classic DJs, an annual disc jockeying event, which attracts more than 20 DJs a year and over 5,000 attendees. His career accomplishments include his independent music label, H Records, which he formed in 2012.
Technical quality, combined with recordable achievements, has also made him a regular go-to DJ for various public events, ultimately contributing to his enviable wealth. Asides from money, DJ Humility also has cause to be proud with award recognitions like:
Best World DJ – Nigeria Entertainment Awards
DJ of the Year – FAB Magazine
Winner, Benson and Hedges DJ Competition
8.       DJ Spinall
Net Worth: $850,000
Age: 38
Years Active: 2003 – present
Record Label: TheCAP Music
Famous Works: Ohema, Sere
More than half the time, the sighting of his traditional caps or hearing "its DJ Spinall" tells fans they are about to have a good time. This is because of the brand identity, in looks and expertise, that has made Oluseye Desmond Sodamola one of Nigeria's most coveted DJs.
He has built a catalog that cuts across playing high-profile events to producing hit tracks for A-list artists. He notably made songs like Ohema, Sere, Baba, Pepe Dem, and many more. DJ Spinall is also a multiple album producer, with five projects to his name.
Like Kiddominant, he has also gone on tour across Nigeria, the US, and the UK. He is the quintessential modern Nigerian DJ, and his work has attracted awards like:
World DJ – Nigeria Entertainment Awards
Best Disc Jockey – Nigeria Entertainment Awards
Best DJ Africa – All Africa Music Awards
DJ of the Year – City People Entertainment Awards, and several others
9.       DJ Kaywise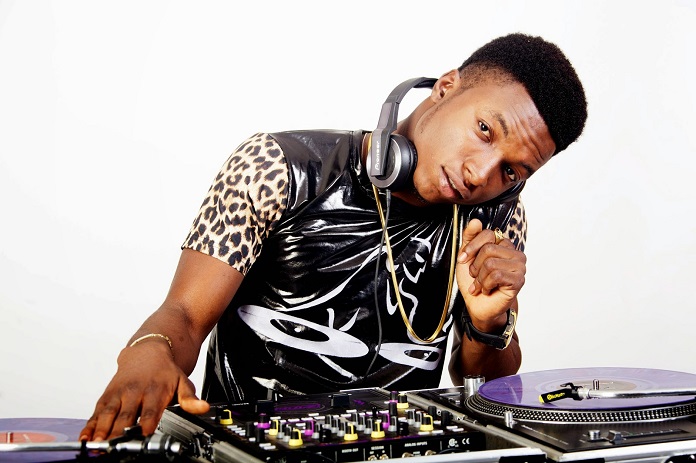 Net Worth: $740,000
Age: 31
Years Active: 2014 – present
Record Label: Kaywise Entertainment
Famous Works: See Mary, See Jesus, High Way ft Phyno
DJs have benefited from the heavy emphasis on beat production in modern Nigerian music, and DJ Kaywise is one of the prominent examples. In less than a decade since he began his career, he has become one of Nigeria's best and baddest DJs.
His rise has been fueled by producing several street anthems like See Mary, See Jesus, High Way, and his mixtape, Emergency. DJ Kaywise has also packed his discography with A-list collaborations with the likes of Patoranking, Phyno, Olamide, and Vector in a short time.
He has also turned tables for UNILAG FM, Nigezie, MTV Base, and Afro-Pop Music. The $740,000 rich DJ also hosts an annual concert, JOOR CONCERT, which started in January 2016. He is the owner of the Kaywise Academy, a school for aspiring DJs.
His real name is Ayorinde Kehinde Okiki and his work has also drawn award recognitions like:
Best Nigerian DJ – All Youth Tush Award
Male Disc Jockey of the Year – Nigeria Entertainment Awards
Promising DJ of the Year – Nigerian Chivers Award
DJ of the Year – City People Entertainment Awards
10.   DJ Jimmy Jatt
Net Worth: $700,000
Age: 56
Years Active: 1990 – present
Record Label: Jatt Inc
Famous Works: Jimmy's Jump Off, The Industry Vol. 1
He may no longer be as active as he was once, but one would be hard-pressed not to include DJ Jimmy Jatt among the best and baddest DJs in Nigeria. If not for anything, but for the influence of his legacy and the quality of work he still puts out, rare as they may be.
Although he is by no means the first-ever DJ in the country, he made the profession mainstream and part of the celebrity class. His Jimmy's Jump Off concert, which launched in 2008, remains one of the country's most attended entertainment events.
The native of Ijebu Ode has equally released three studio albums and produced a couple of Nigeria's iconic tracks. Some of them include Small Girl Big God, Stylee, Da Yan Mo, and Feeling the Beat.
11.   DJ Caise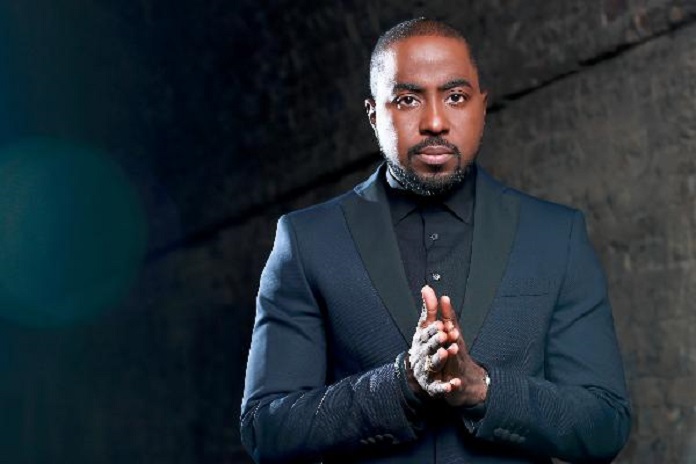 Net Worth: $550,000
Age: May 29
Years Active: 2010 – present
Record Label: Chocolate City
Famous Works: Shake Bodi remix, Number One ft Waje
His name may not evoke the excitement and recognition shared by others on this list. However, DJ Caise remains one of Nigeria's topmost DJs. The graduate of the University of Reading and Point Blank Music College started his career in 2010 and found fame as the host of DJ Caise In The Mix on The Beat 99.9 FM.
That start launched his career, leading him to performances for Big Brother Africa, MTV, and BET. He has also headlined festivals across Africa and the UK in Cardiff and Wales. In his day job, he is the official in-house DJ for the leading Nigerian record label, Chocolate City. The son of former Lagos commissioner, Chief (Mrs) Teju Phillips, signed a deal with the label in 2011.
While he has found success on the traditional side of the profession, he also has some notable work as a producer. He produced the songs Number One ft Waje and the popular Shake Bodi remix.
12.   DJ Lambo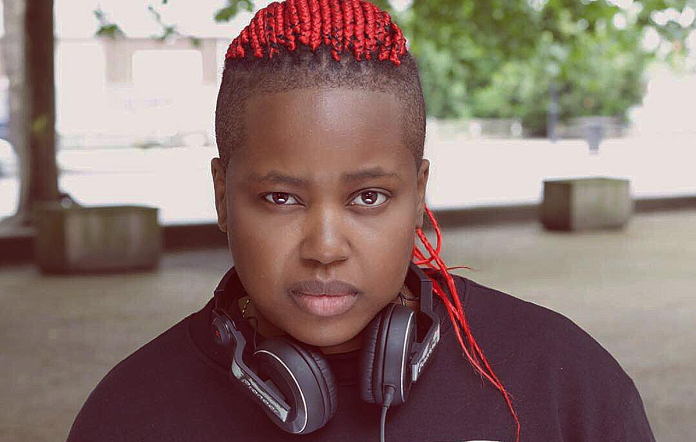 Net Worth: $500,000
Age: October 4
Years Active: 2013 – present
Record Label: Chocolate City
Famous Works: Big Brother Naija, The Motion
The only other female performer on our Best and Baddest Nigeria DJs list, DJ Lambo, is a modern Nigerian music veteran. She started her professional career in 2013, after OAP roles for Love 104.5 FM, Raypower 100.5 FM, and Rhythm FM 94.7 FM.
She hit the limelight with her 2015 song, Drank, after signing with Loopy Music, which later became Chocolate City. Since then, other DJ Lambo tracks have hit the airwaves, such as Kunta Kunte, The Motion, and Bella. She has also become the president of Chocolate City, one of the few women to hold the role in the country.
Additionally, as a performer, she has performed at multiple editions of Big Brother Naija and other events like Desperados Launch Party and Turn Up Friday with Pepsi. DJ Lambo also has a couple of award recognitions to her name, including –
DJ of the Year – City People Entertainment Awards
Female Disc Jockey of the Year – Nigeria Entertainment Awards
13.   DJ Sose
Net Worth: $400,000
Age: 42
Years Active: 2010 – present
Record Label: Gray Tiger Entertainment
Famous Works: Natasha, Under the Tree
Like DJ Caise, DJ Sose exists outside of the Nigerian music industry's mainstream, straitjacket discourse. Yet, his career and fame make him one of the best and baddest DJs in the country. The half-Hungarian half-Nigerian disc jockey has been in the business since 2010.
In that time, he has set thousands of feet alive with his diverse music ranging from afro beats to hip hop, rock, jazz, and classical. He has also produced and released songs like Natasha, Under the Tree, and Arike. His admirable success as a DJ also includes founding his record label, Gray Tiger Entertainment.
Other recognitions for DJ Sose include a World Best DJ nomination from Nigeria Entertainment Awards and a Judge on Nigerian Idol.
14.   DJ Enimoney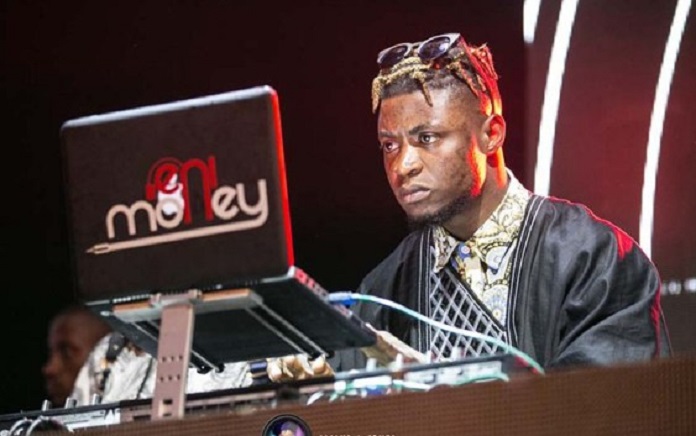 Net Worth: $350,000
Age: March 21
Years Active: 2015 – present
Record Label: YBNL Nation
Famous Works: Oya Dab, Ogede
The rapper/singer, Olamide is one of the modern legends of Africa's biggest music industry. His brother, DJ Enimoney, is also on his way to cementing a similar legacy as a DJ. Like DJ Kaywise, his rise has coincided with beat production's growing prominence, producing songs like Oya Dab, Ogede, and Spending Cash.
Signed to YBNL Nation, he started disc jockeying in 2015 and found fame within a year with his debut single, Oya Dab. Since then, he has become one of the go-to producers for street anthems, with standout entries like Diet, Send Her Money, and Sweety gurl.
These efforts have made DJ Enimoney rich, too, with a net worth of $350,000. They have also earned him at least four award recognitions –
Best Collaboration of the Year – City People Music Award
Popular Song of the Year – City People Music Award (nomination)
DJ of the Year – City People Music Award (nomination)
Best Single by DJ – Nigeria Entertainment Awards (nomination)
15.   DJ Obi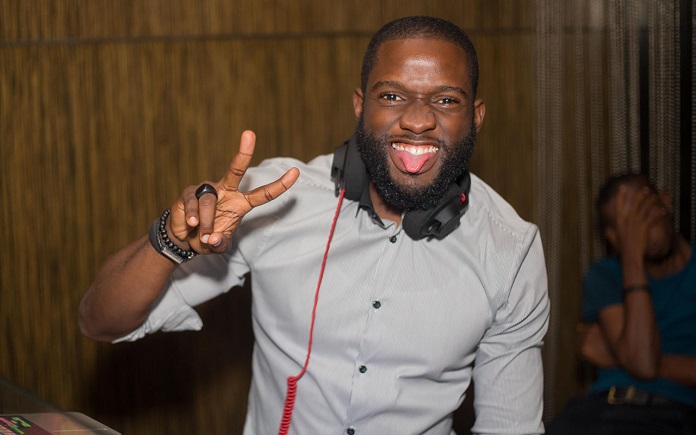 Net Worth: $100,000
Age: 38
Years Active: 2012 – present
Record Label: Syndik8 Records
Famous Works: Kpata Kpata, Happy Dance
Finally, DJ Obi, the official DJ of Syndik8 Records, former home of Black Magic. He has been in the industry for over eight years, having begun his career in 2012. He started deejaying in the US, at Worcester State University, where he studied Media, Broadcasting, and Communications.
The Lagos-born DJ returned to Nigeria in 2012, kicking off his full-time career as a DJ. Although there are no street anthems to his name, he has become one of Nigeria's best and baddest DJs by pursuing a different path. He holds the record (10 days) for the longest DJ set of all time, a Guinness World Record he achieved in 2019.
His extraordinary accomplishment also includes ambassadorial roles for international brands like Jack Daniel's Heineken, Tag Hauer, Nike, and Belvedere. As a performer and outside of his Syndik8 in-house role, he has performed at the MOBO Awards, MTV Africa Music Awards, and The Future Awards Africa.
Our Sources
We consulted several news reports, Wikipedia pages, and information from the respective artists' websites to compile this list. If any of the facts listed above is wrong, please let us know in the comments.
Thus ends our list. Are you surprised by anyone? Do you think someone should be higher? You can also chime in with your thoughts in the comment section.