Aside from the acting skills inherent in West African actresses, Ghanaian stars are also known for their curvy figures. Their attractive physical shape is among the several factors that make them one of the most famous women in West Africa.
From Juliet Ibrahim to Moesha Buduong, there is not a shortage of women in Gallywood who know how to bring a character to life and looking jaw-droppingly gorgeous while they are it. Some are natural, and some others have gone under the knife. Regardless of how they achieved it, these women stand out with their looks and art. In no particular order, here are 20 Ghanaian actresses with curvy figures.
1. Benedicta Gafah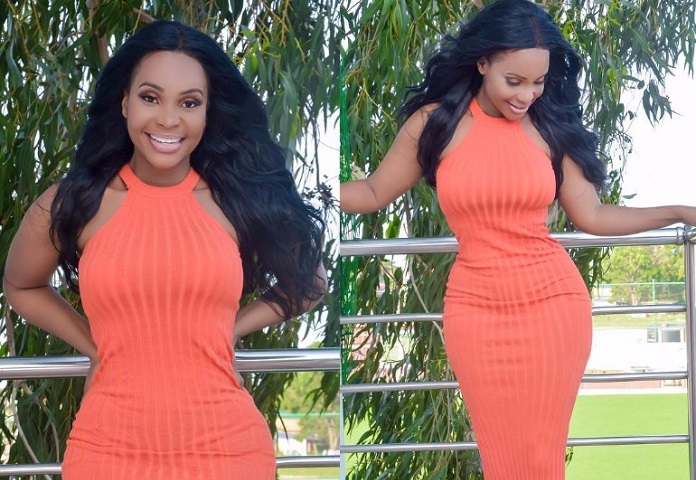 She is one of Gallywood's prized assets, not just because of her acting skills but also as a result of her alluring curves. Benedicta Gafah is a Ghanaian actress and film producer who has been in the industry since 2010. Signed to Zylofon Media, her ever-expanding filmography includes films like Mirror Girl, April Fool, and Adoma.
She is also a philanthropist who owns the organization Gafah Foundation. While her milestones are remarkable, it is her curvy figure that keeps tongues wagging when it comes to this Ghanaian actress. Her Instagram page, which has over 1.1 million followers, features multiple posts of her showing off with reckless abandon. After all, if you've got it, flaunt it.
2. Nana Yaa Serwaa Opoku Addo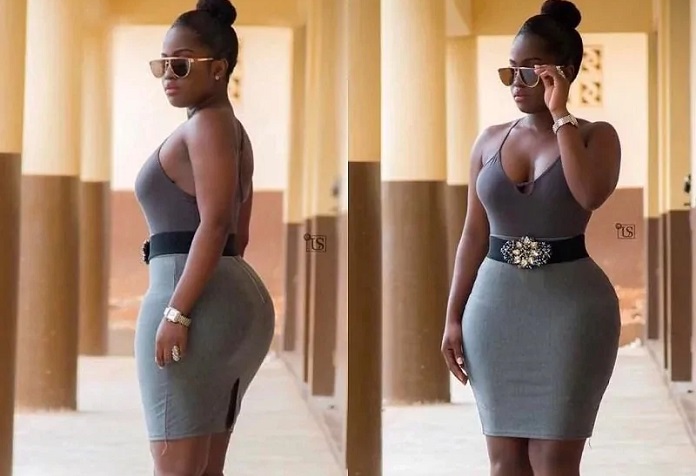 In Ghana and the rest of Africa, fans of West African TV know her as Irene in the popular teenager-focused series, YOLO. Aside from that, she is a physically attractive woman whose curves never fail to send Ghanaian interwebs into unbridled excitement.
With proportionate thighs and boobs, Nana Yaa Serwaa Opoku Addo's body has drawn claims of surgery. But considering her sister, Anita, shares a similar physique, there is a good chance her figure might be natural. Whatever it might be, one thing is for sure – Serwaa Opoku Addo will continue to break necks with every picture.
3. Juliet Ibrahim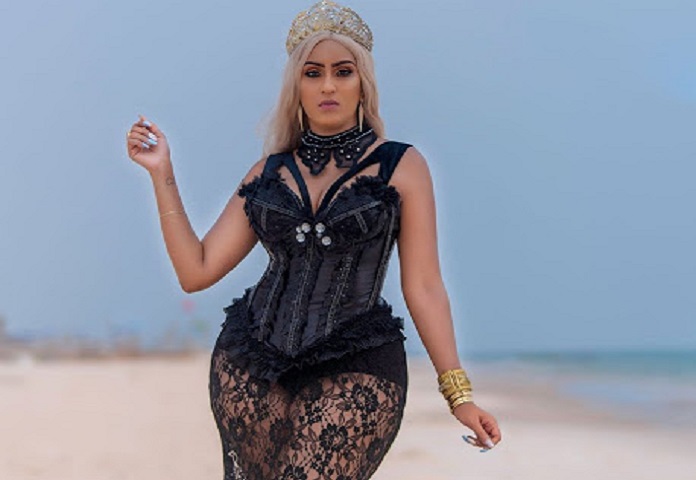 She is one of the most famous actresses in Africa, especially Ghana, and for a good reason. The Ghanaian actress is a talented performer who has appeared in more than 50 films in Gallywood and Nollywood. Some of her leading roles include Shattered Romance, Yankee Boys, and the TV series, Every Woman Has a Story.
Juliet Ibrahim, who is often considered a half-caste, is also gorgeous with curves that glitter in her skin tone. Although she is married to Nigerian DJ VJ Adams, it has not stopped more than 6 million people worldwide from drooling over her Instagram photos.
4. Joselyn Dumas
The slender but curvy Joselyn Dumas is one of the leading Ghanaian actresses to make a name in the 2010s. Before she began delighting Ghallywood fans as an actress and TV host, she was a practicing paralegal. She is now known for her roles in films like Perfect Picture and her breakthrough role as Jennifer Adams in Adams Apples.
While her hot body is undoubtedly natural, Dumas regularly puts in work in the gym to keep her muscles toned and her shape defined. The result is a body that refuses to quit and thighs worth drooling over for days.
5. Fella Makafui
Another curvy goddess out of the YOLO TV series, Fella Makafui, is an actress from the Volta Region of Ghana. She is married to a fellow Ghanaian, Medikal, who is a rapper and singer. Compared to some of the other women on this list, Fella is young, and her career is still in its budding years.
https://www.instagram.com/p/CHabTWIDrHK/?utm_source=ig_web_copy_link
Still, what she lacks in experience, she more than makes up for in a body shape that will make you go 'wow.' Considering she recently gave birth, hers is a body committed to eternal slay.
6. Zynnell Zuh
Aside from being an actress, she is considered a fashion icon, and rightly so because whatever she wears, Zynnell Zuh's body shines through. The Accra-born actress began her career in 2004 and shot to fame in 2010 after starring in Tears of a Smile. Although she has added several movies to her filmography and expanded her professional portfolio working as a producer and philanthropy, her body remains a defining identity.
As a result, several fashion brands want the actress to bring their products to life as a model and ambassador.
7. Moesha Buduong
If you have heard of Moesha Buduong, there are likely two possibilities – you either stumbled on her Instagram page or watched her controversial interview with CNN star reporter Christiane Amanpour. While the interview split opinions about her, her physique has an everlasting consensus as one of Ghanaian's hottest.
Moesha, who is also a philanthropist, does not hesitate to flash her curves. Her IG is laced with photos of her in lingerie and tightly fitted clothing that reveal her curvy body. If we had to guess, it is probably why she has over 2.4 million followers on the platform.
8. Princess Shyngle
Gambian-born actress, Princess Shyngle, is a Ghanaian actress who came onto the limelight after finishing third in the Next Movie Star Africa reality show in 2011. Since then, she has become a household name, starring alongside heavyweights like John Dumelo, D-Black, Martha Ankomah, and Juliet Ibrahim.
Her body is also a source of attraction, with jaw-dropping bust and thighs worth multiple looks. The Ghanaian actress prides herself in her curvy figure, enough that she has built a thriving fashion business around it.
9. Peace Hyde
There are numerous theories about African women and their bodies. It appears to be true, whether they live on the continent or not. Peace Hyde is a British-Ghanaian media entrepreneur and Middlesex University graduate who has hosted shows like MTN Hitmaker and My Worst Day with Peace Hyde.
She is also a voluptuous woman whose body is just as attractive as her sophisticated background. Although she hides a lot of it behind professional outfits, her curvy figure is so pronounced that they earn her a place on this list regardless. For her 900k Instagram followers, they came for her motivational quotes but stayed for her bodacious body.
10. Lydia Forson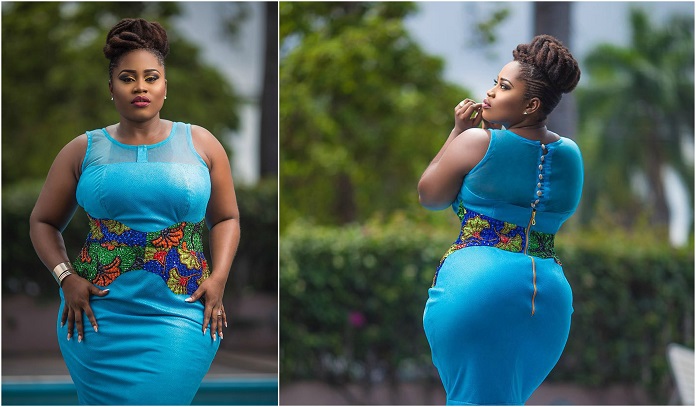 Her acting journey began with a cameo role in Hotel St. James in 2005, and it has led to award-winning performances in films like Scorned and The Perfect Picture. She has made her name onscreen, bringing many characters to life, and offscreen, her body has been the source of unrestrained attraction.
The bulk of it lies in her thighs, which she shows off in full knowledge of its charm. Although she is in her late 30s, Lydia Forson and her curvy figure, like her career, are here to stay.
11. Sista Afia
Francisca Gawugah, known as Sista Afia, is better known as a singer and songwriter. She found her breakthrough with the single, Jeje released in 2016, featuring dancehall artiste Shatta Wale and Afezi Perry. In recent years, she has stayed in the spotlight with songs like Slay Queen, Weather, and Paper.
One other thing keeping her in the limelight is her alluring body figure. Sista Afia has a curvy figure that has it all, from the bust to waist and hips, which is why her Instagram page where she freely shows them off, has more than 1.7 million followers.
12. Bibi Bright
A list of Ghanaian actresses with curvy figures cannot be complete without mentioning Bibi Bright, the Cape Coast-born actress married to Akwasi Boateng. Despite her marital status, her physical shape is continuallydrawing drool from men and women who can't get enough of her body.
Her symmetrical figure is further impressive when her motherhood is considered. Of course, the secret is ample time spent in the gym and the luck of a natural shape that ensures she turns heads, regardless of what she wears.
13. Martha Ankomah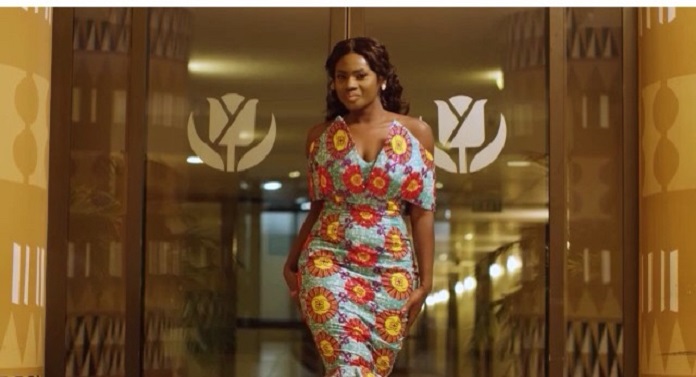 She prefers to hide it all behind the beauty of the African Ankara print. Still, a body like Martha Ankomah's always finds a way to impress. The Ghanaian actress who came into the limelight in the mid-90s has remained a prominent member of Gallywood, with roles in works like Power of the gods, St. James Hotel, Somewhere in Africa, and A Trip to Hell.
Her career has won her multiple awards, and she is also a philanthropist. The Ghanaian actress is equally an outstandingly beautiful woman, with the curvy body to match, and a few brands have noticed. She has modeled or appeared in commercials for Vitamilk Viora, Globacom, and Ghana Textiles Printers. She also has a beauty business, Martha's Place, where men and women come to tap into the secrets of her looks.
14. Yvonne Okoro
Ghana and Nigeria have a longstanding rivalry, but they tend to produce magic when they work together. One of them is Yvonne Okoro, a Ghanaian-Nigerian actress who started her career in 2002. She has made her name starring in some of Nollywood and Gallywood's best projects, such as Adams Apples, Ghana Must Go, and Rebecca.
She is also a wildly attractive actress, who sends over three million people into a frenzy with each Instagram photo-drop. Fully aware of what she's got, Yvonne Okoro deploys some of the best fashion attires in the region to display her curvy figure. With thousands of likes per post, there is no doubt it works.
15. Jackie Appiah
It would not be out of place to call her one of the best actresses in Ghana or West Africa. A look through her Instagram handle also shows it would not be out of place to list her among Ghanaian actresses with curvy figures either. Her bust, waist, and hips are in moderate proportions compared to others on this list. Still, they are well defined, enough to attract over eight million fans to her page.
Not one to let an opportunity go to waste, she has deployed her much-desired figure in advertising for brands across various industries, including UB Hair, Reggy Diet Shake, and more.
16. Nadia Buari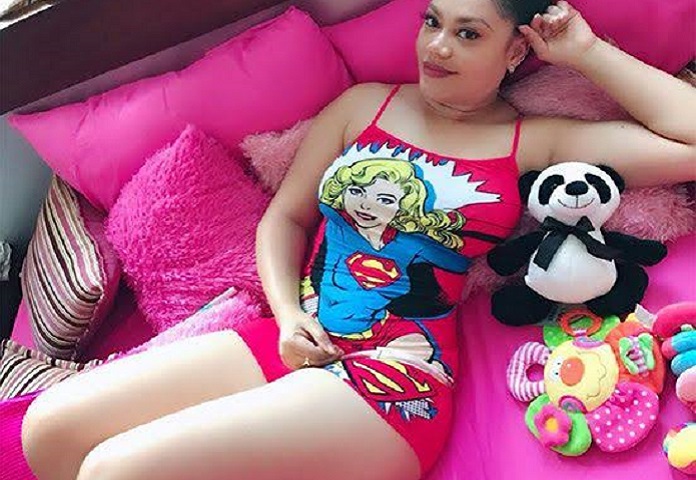 In a similar mold to Jackie Appiah is Nadia Buari, a Ghanaian actress who has been in the industry since the mid-2000s. Despite her heritage, she found fame in the Nigerian production, Beyonce & Rihanna, where she played the Single Ladies singer.
Ever since, both Ghana and Nigerian movie followers have been enthralled by her looks, which, asides from her pretty face and skin tone, includes an enviable symmetrical figure. Even though she is a married woman with four children, Nadia has maintained an attractive body that brought her millions of fans in the early years of her career.
17. Maame Serwaa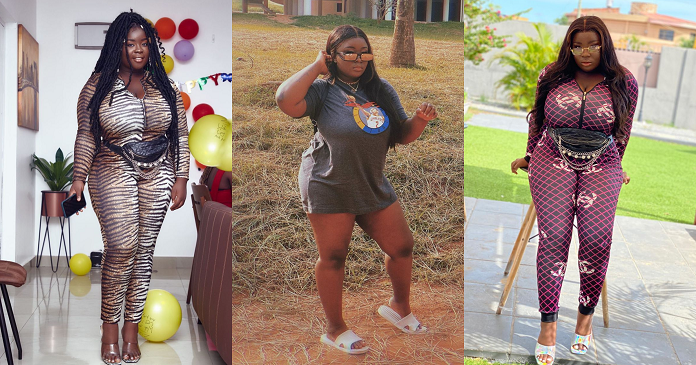 Clara Amoateng Benson, known as Maame Serwaa, started her career as a child actress. In her 20s, she has grown into a beautiful and attractive young woman, with a body shape that will make anyone do a double-take. She started acting at the age of 6 and has racked up an extensive filmography with works like My Mother My Jewel, Merciful Satan, Sekina, Me Ba, and several more.
With a body to match her advanced age, this Ghanaian actress does not hesitate to show off her curvy figure, drawing attention from blogs and gossip websites with her Instagram posts.
18. Becca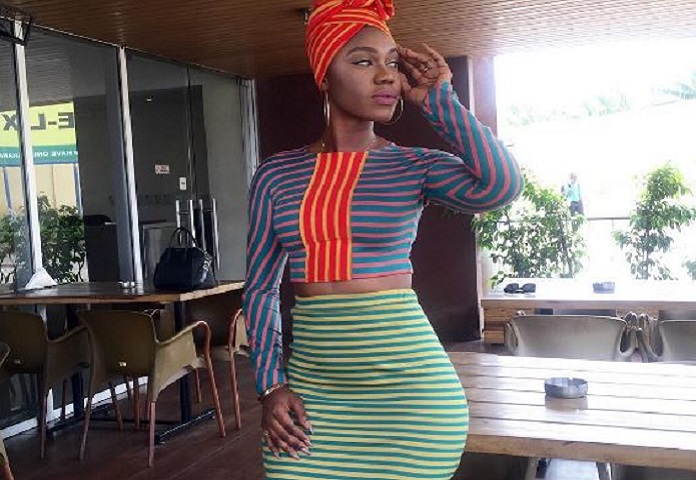 She has been at the heart of a divorce controversy involving her manager and Ghanaian men have rued her marriage to a Nigerian. Such is the level of desire born out of the Ghanaian singer/actress's curvy figure. Becca, whose real name is Rebecca Akosua Acheampomaa Acheapong, first came into the spotlight via TV3's singing competition, Mentor.
Since then, she has remained on it, not just because of her widely popular songs and film roles, but also for a body whose curves keep thousands of men and women salivating. One only needs to watch her gyrating body on stage to understand why.
19. Yvonne Nelson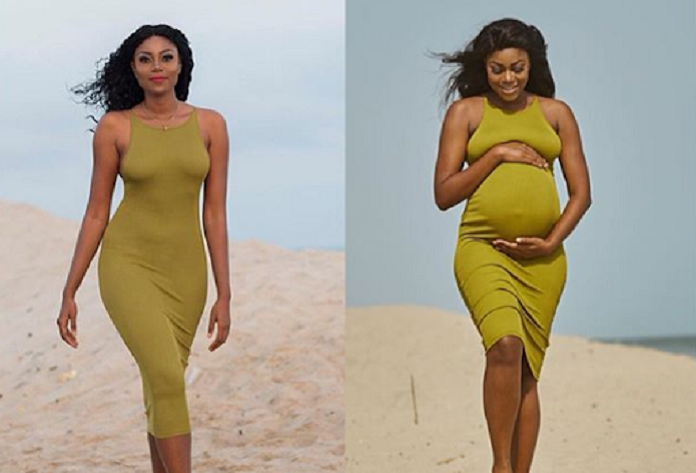 Another prominent Yvonne in the Ghanaian acting industry is Yvonne Nelson. Her body has been a source of national delight since she contested in Miss Ghana beauty pageant before she took up acting. The tall actress with admirable long legs does not hesitate to show off her figure with expertly designed attires.
Asides from the unending attraction to her looks, Yvonne Nelson has appeared in more than 30 films and TV shows and won several awards since she became a professional in 2000. With her resume and physical looks, Miss Nelson is undeniably a complete package.
20. Salma Mumin
Mexico has Salma Hayek, and Ghana has Salma Mumin. Both actresses share seductive bodies that never fail to turn heads. Salma debuted as an actress in the film Passion and Soul in 2007. Since then, her talent, with her physical looks, has rooted her in fame.
Whether she is wearing an African print or a western attire, the Ghanaian actress has a curvy figure that never fails to wow her 1.6 million Instagram followers. She is married to the award-winning fashion designer, Elikem Kumordzie.