Pretoria is a city that is located in South Africa's province of Gauteng. It is one of the country's three capital cities with a population of less than a million. The city is one of the most fun places to visit in South Africa, whether you are from the country or a tourist. Known as the Jacaranda city because of how purple it gets as a result of the flowers, the city has attracted a lot of people for business, vacation, studies, honeymoon, and much more. If you are in the city for any reason, there are more than a thousand ways, both usual and unusual, that you can have fun.
What makes the city even more interesting is the fact that it affords one many ways of having the time of a lifetime without having to break one's account. If you want the wild adventure, fun in a meditative way or you want to learn along the way, Pretoria is one place in South Africa that affords just that. Here are some things to do in the city and have an unforgettable time whether you are an individual, a couple, or a family.
Things To Do In Pretoria Once You Find Yourself In The Jacaranda City
1. Relax at the Union Buildings
Location: Arcadia Park, Church Street, Pretoria
Operating Hours: 24hrs (gardens)
Cost: R45
Number to Contact: +27 (0)12 300 5200
You are still yet to visit Pretoria if you have not taken the time to visit the Union Building to relax with friends. You can take advantage of the city's beautiful weather and have a picnic here. Of course, you can also decide to tour some of the buildings that are recognized to be among the most famous in South Africa as a whole.
At the location, which stands at the highest point of the city, you will find some important and significant monuments, including the nine-meter-tall statue of Nelson Mandela. There are also the statues of other big names such as the South African prime ministers Louis Botha, J. B. M. Hertzog, and J. C. Smuts.
2. Enjoy Mountain Biking in Groenkloof Park
Location: Christina De Wit Avenue, Groenkloof
Operating Hours: 7 am to 6 pm (Mondays to Sundays)
Cost: R45,00
Number to Contact: +27 12 358 1757
You don't have to be a lover of biking before you will want to have this on the list of the fun things to do in Pretoria. Beyond the lovely animals that you can come across, this park has an important history as the oldest game sanctuary in Africa. This should be reason enough for anyone to want to navigate through its 20km mountain bike trail and enjoy all that the scenery has to offer.
If biking is not for you, there is nothing that also stops you from enjoying different things such as game drives, hiking, and probably horse riding.
3. Have a Lovely Game Drive at Rietvlei Game Reserve
Location: 

14 Game Reserve Ave, Rietvallei 377-Jr, Pretoria, 0181, South Africa

Operating Hours: 6 am to 6 pm (Mondays to Sundays)
Cost: R240,00 (Night drives)
Number to Contact: +27 12 358 1812
If all that you want is to get in tune with nature and maybe have a great game drive, you may want to go to the outskirts of Pretoria to the famous Rietvlei Game Reserve. During your game drive, you may just sight animals such as buffalos, hippos, waterbucks, zebras, and you should not be surprised if you also see a cheetah. There are also many birds here, including the blue crane, fish eagles, and many more.
Occupying more than 3,800 hectares, you will find the dam which is important in supplying water for Pretoria by as much as 15%. It was built during the Great Depression. Other things you will find are the lion tours and playgrounds among many more highlights.
4. Drink Some Beer and Enjoy Live Music at Deep Roots Night Market
Location: 78 George Storrar Dr, Groenkloof, Pretoria, 0027, South Africa
Operating Hours: 24 hours (Mondays), 1 pm to 4 am (Fridays)- Remains closed other days
Cost: N/A
Number to Contact: +27 82 574 5757
If you get lucky to be in the city when there is any gig or festivity (1st Friday of each month), then you can add enjoying live music and some festive atmosphere at the Deep Roots Night Market among the things to do in Pretoria. Your evening in Pretoria can never be boring if you can catch a few beers and enjoy amazing gourmet food while dancing to live music from amazing local musicians.
5. Have a Great View of the City at Fort Klapperkop
Location: Johann Rissik Dr, rylaan, Pretoria, 0105, South Africa
Operating Hours: 10 am to 5 pm (Tuesdays to Sundays), Closed on Mondays and public holidays
Cost: R25,00
Number to Contact: +27 12 346 7703
Towards the end of the 19th century, four forts sprung up in Pretoria, and one among them is Fort Klapperkop. Because of the historical significance of the place, it has become a museum for artifacts from the Anglo-Boer War. The fort boasts of an Ammunition room as well as a Hospital. From the fort, you can enjoy a view of the beautiful city of Tshwane. That is something you can cherish and appreciate.
6. Learn South Africa's History At The Freedom Park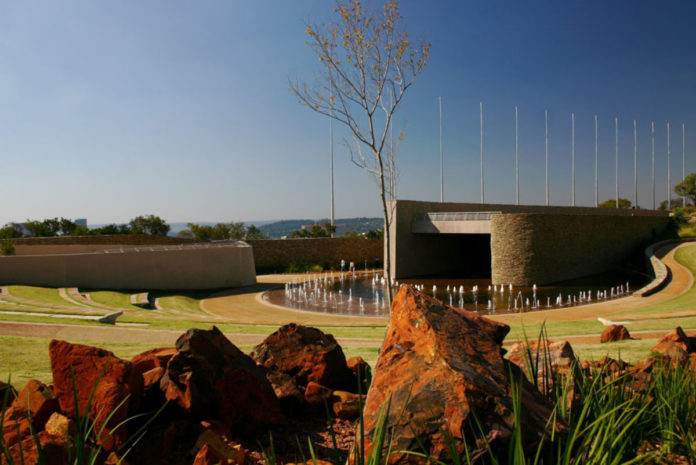 Location: K

och st &, 7th Ave, Salvokop, Pretoria, 0002, South Africa

Operating Hours: 8 am to 4:30 pm (Mondays to Sundays)
Cost: R90 for adults; R70 for children (5-12)
Number to Contact: +27 12 336 4000
There is no way that you will have a list detailing the things to do in Pretoria that will not include a visit to Freedom Park. This is significant because you get to learn the history of South Africa from a closer view and a detailed view of its struggles and emancipation. More so, there is a capture of the history of the country from the earliest of times till the present.
Although the site opened only in 2007, it has grown to have huge significance. It honors all those who were important in the liberation movement of the country. Other things you will find here are the Wall of Names and the eternal flame which burns in the heart of the park.
7. Get Your Adrenaline Going At Climbing Barn
Location: Plot 210 Korhaan Dirt Rd, Mooiplaats, Pretoria, 0036, South Africa
Operating Hours: 2 PM to 9 PM (Mondays to Fridays), 10 am to 6 PM (Saturdays), and 10 AM to 5 Pm (Sundays)
Cost: R80 to R450
Number to Contact:

+27 12 000 4803

Website: https://www.climbingbarn.co.za/
Yet another thing you can do in the beautiful city of Pretoria is to get involved in indoor rock climbing, one sport that is becoming popular because of the fun it affords. This facility brags of over 450 squared meters of climbing walls and some safety features that ensure both the young and those advanced in age can enjoy and be safe.
You may get to be a part of the various events organized here, including a trip to a rock crag, and be a part of its training. Ensure that you wear good climbing shoes (you can also rent when you come), and dress comfortably. You are advised against wearing dresses and skirts.
8. Join The Drumming Circle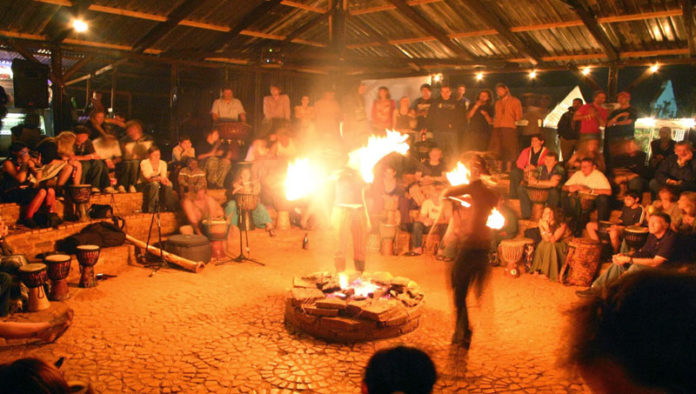 Location: Garsfontein Rd, Tierpoort, 0056, South Africa

 

Operating Hours: 8 am to 4 pm (Tuesdays to Saturdays), 9 am–5 pm (Saturdays), Closed on Sundays
Cost: Might vary
Number to Contact: +27 83 311 0025
Get some cool vibe joining the drumming circle around the fire at Klitsgras. The feeling here is something you can only experience here and nowhere else. You can hire a drum and play however you feel without any guide; just enjoy the electrifying mood.
To go with this, you can grab for yourself a drink and delicious wood fire pizza. More than the drumming, there are hired DJs to get you in the grooving spirit and also bands that perform such as the well-known Strings & Skins and Black Cat Bones bands. According to Klitsgras, what they want beyond entertaining you is to get you to be part of the entertainment.
9. Check out Voortrekker Monument – the Most Important Heritage Symbol for Afrikaners
Location: Eeufees Rd, Groenkloof 358-Jr, Pretoria, 0027, South Africa
Operating Hours: 8 am to 5 pm (Mondays to Sundays)
Cost: R 95.00
Number to Contact: (012) 326 6770, (012) 323 0682
This overwhelming granite structure built in commemoration of the Voortrekkers, the Boers, has a height of 40 meters (130 ft) and has now become one of the most important heritage sites of South Africa. Need more reasons to visit? It is among the most visited sites in the country among other historic monuments.
If you are lucky to be in Pretoria when the hall of the monument hosts classical music performances, the experience is even much different. You can grab lunch in one of the restaurants, take a tour of the museum, and have an interesting view of the beautiful city from the top of the monument.
10. Appreciate Nature at the Pretoria National Botanical Garden
Beauty and braai areas are not a natural combination but our outdoor braai area is spectacular. It includes comfortable seating so that the braai masters don't feel excluded #PretoriaGarden #SANBISpringFestival pic.twitter.com/ZP5OSpM6oL

— Pretoria National Botanical Garden (@PretoriaGarden) October 16, 2020
Location: 2 Cussonia Street, Brummeria, Pretoria, 0184, South Africa
Operating Hours: 8 am to 6 pm (Mondays to Sundays)
Cost: R35
Number to Contact: 012 843 5172/3/4
South Africa has nine National Botanical Gardens in total, and one of the most fascinating is the Pretoria National Botanical Garden which is made of 76-hectare gardens. You can enjoy the garden by taking in the beauty and freshness of nature as you move around or you can simply come around with your picnic basket and enjoy yourself.
A visit here and you will discover many medicinal plant remedies, some fascinating South African indigenous trees, and more than 200 different species of birds in their natural setting. You can also visit the waterfalls and enjoy the peace and beauty it offers. In the National Herbarium, there are more than a million species of plant specimens that have been collected, which you can also see.
11. Learn A Whole Lot About Mining at the Cullinan Mine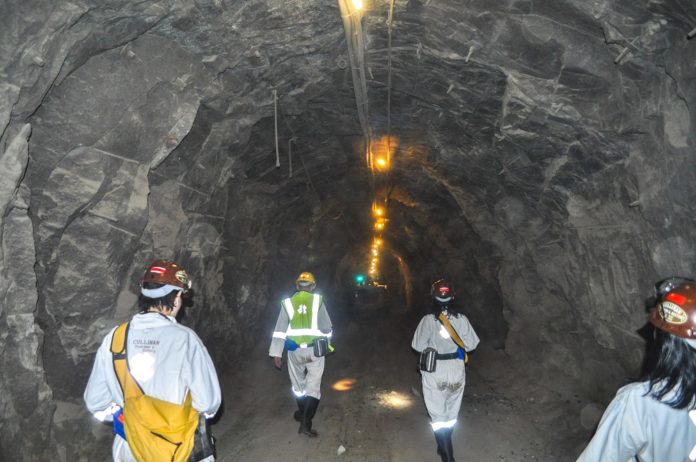 Location: 99 Oak Ave, Cullinan, 1000, South Africa
Operating Hours: 8:20 am to 2 pm
Cost: R120
Number to Contact: +27 12 734 0260
You can also have a tour of the Cullinan Diamond mines and see the source of one of the most renowned diamonds in the world. Owned by Petra Diamonds, this place is famous for being home to the largest diamond and it has also produced some of the world's largest high-quality gemstones. This makes a visit to Cullinan and learning how some things are done, one of the things to do in Pretoria for someone who loves precious stones and jewelry or even for the sake of curiosity.
There are a number of things that visiting this location will do, including giving you an understanding of diamond mining in South Africa and geting a glimpse of the Cullinan Big Hole. You may even drop down to 763 meters if you want that. When you are done here, you will also get to visit the Cullinan Diamond Mine market where you can buy jewelry.
Note: Before planning a visit here, know that kids less than 10 years old are not allowed in, and those allowed are expected to maintain some safety measures.
12. Enjoy Horse Riding at Horseback Africa
Location: De Tweedespruit gavel/ Also labelled T4 i,e. Tourist route 4, Sand Road, South Africa
Operating Hours: 7 am to 5 pm (Tuesdays – Sundays)
Cost: R50
Number to Contact: +27 082 789 9002
Website: http://www.horsebackafrica.com/
This Safari delivers some of the best experiences you can have in Pretoria, whether what you want is a good time hiking, walking around with young lions and seeing how they behave in their natural habitat, going fishing, carriage drive, or you just want to enjoy horse riding among the wild. You do not have to worry about not having any experience riding a horse because the horses here are well trained and obedient.
You may also have an Animal Interaction Tour which is exclusive for only 15 people per hour. With this tour, you can get close to animals such as giraffes, zebras, and many more.
13. Get Involved in Some Hiking at the Hennops Hiking Trail
Location:

 

R511, Pretoria, 0001, South Africa

Operating Hours: 7 am to 1 pm (Mondays to Fridays), 6 am to 1 pm (Saturdays and Sundays)
Cost: R100
Number to Contact: +27 82 825 9205
A beautiful way to start your day in Pretoria can be with some hiking at the Hennops Hiking Trail. Here, you can cover some fascinating nature trails, such as the 10km Krokodil trail and the River Trail that is only 1.5km long for those who may not want the long walk.
During your hike, you may get to see some historic sites, picnic spots, caves, and many more things that would make you want to return for more fun and adventure. If you have a camera, do well by going along with it.
14. Have an Experience of the Melrose House where the Anglo Boer War Officially Ended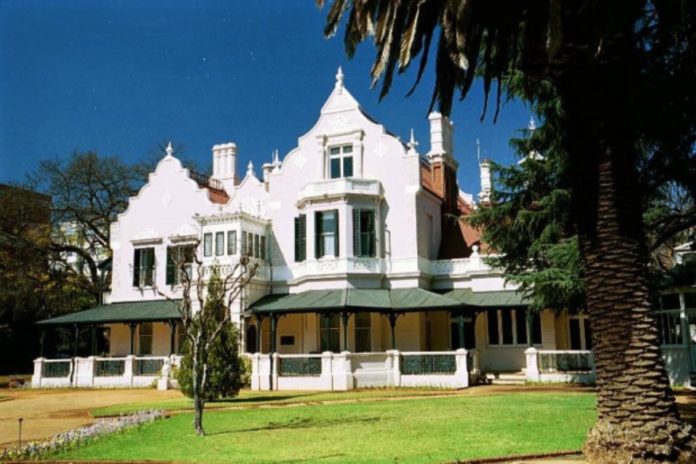 Location: 275 Jeff Masemola St, Pretoria Central, Pretoria
Operating Hours: 10 am to 5 pm (Tuesdays to Sundays), Closed on Mondays.
Cost: R20
Number to Contact: +27 12 322 0420
If you are a lover of history, visiting the Melrose House is one of the things you shouldn't mind doing in Pretoria. The Victorian house is a national monument that was built by wealthy businessman George J. Heys in 1866. It remains of massive significance as it was the place where the Anglo Boer War finally came to an end. It was here that the Treaty of Vereeniging, the Peace Treaty terminating the war, was signed in 1902.
You can have a tour of the house and learn so much with regards to the war. More than that, it has become an important place for various art events, including concerts, art exhibitions, and much more.
15. Adventurous Acrobatics in the Trees with Acrobranch
Location: James and Ethel Grey Park, Melrose St, Birdhaven, Johannesburg, 2196, South Africa
Operating Hours: 9 am to 6 pm (Wednesdays to Sundays), Closed on Mondays and Tuesdays
Cost: It might vary
Number to Contact: +27 86 999 0369
You will get to enjoy an adventure of a lifetime when you continue going higher and higher, because when it is time to come down, there will be an acrobatic ride that may help you conquer your fears. Each obstacle you meet on the way makes it even more fun-filled. This place is kitted with a 300-meter-long zip line that takes you on an ariel adventure. There is also a kiddies course for your little ones not to be left out of the adventure. On top of everything, the safety measures in the park are something you will find commendable.
16. Enjoy a Live Show at The South African State Theatre
Location: 320 Pretorius St, Pretoria Central, Pretoria, 0001, South Africa
Operating Hours: Hours or services may differ
Cost: It might vary
Number to Contact:

+27 12 392 4000
Apart from the rich culture and the beauty that Pretoria has to display, it is also home to incredible talent. How best to catch some of these talents than through the live shows in one of its theatres, including The South African State Theatre which has gained recognition on the global stage.
One of the interesting things about this place is that it has a way of making you feel at home while enjoying the live display. You can catch a variety of things here, including dance and choreography, music, and drama among other things.
17. Get Close and Personal with the Wild Animals at the National Zoological Gardens of South Africa
Location: 232 Boom Street, Pretoria
Operating Hours: 8:30 am to 5:30 am (Mondays to Sundays)
Cost: R 110.00
Number to Contact: +27 12 392 4000
One of the things you can never get enough of on your list of the things to do in Pretoria is enjoying different gardens in the beautiful city. However, what stands the National Zoological Gardens of South Africa out is that it is the largest zoo in South Africa and is home to more than 3,000 animals. Here, you are able to see everything that the wild has to offer, including reptiles of different species in the reptile park.
You can tour the zoo and get close to some exquisite animals, including the lions and tigers as well as giant elephants, hippos, and many more. When you are here, you will get to see some of the endangered animals. In the inland aquarium, you will get to see many fishes and all other animals that the marine world has to offer.
18. Visit the Wonderboom Fig Tree at Wonderboom Nature Reserve

Location: Wonderboom, Pretoria, 0182, South Africa
Operating Hours: 7 am – 7 pm (Daily)
Cost: R37.00
Number to Contact: 012 358 1792
You want to see the wonder of nature in this fig tree which has been around for more than 1,000 years. What makes it even more fascinating and a must-visit for you in Pretoria is that the parent tree is a mother of thirteen daughter trees that have grown around it, making for a shade spanning 50 meters. This means that it can house over a thousand people under its shade.
This amazing tree is located in the Wonderboom Nature Reserve, a 200-hectare reserve that also homes to some iron age discoveries. It also has many interesting spots for picnics and relaxation.
19. Relax and Unwind at Sweet Face Thai Massage Parlour
Location: 156 Alexander Street, Brooklyn
Operating Hours: 9 am – 8 pm (Mon-Sun)
Cost: From R250 – close to R1000
Number to Contact: 021 362 2630
Website: Link
After all the adventures and tours around the beautiful landscape of Pretoria, what best can one do than to relax and unwind at one of the massage parlors the city boasts of. While there are many, our suggestion is Sweet Face Thai Massage parlor, which has been in the business of massaging people for more than 25 years.
The spa is located at the center of Brooklyn, Pretoria and it offers all forms of massages, including hot oil massages and yoga application massages through the Thai massage methods. Other services covered here include sports massage, medical massage, pregnancy and foot massage, Thai pedicure, Thai manicure, and Heel Scrape among many others.
20. Visit The Tswaing Meteorite Crater
Location: Mopanie Road/M35, left of Soutpan Road
Operating Hours: 7.30 am – 4 pm (closed on Sundays and public holidays)
Cost: R25
Number to Contact: +27 76 945 5911
One final thing that should be added to the list of things to do in Pretoria is to visit Tswaing Meteorite Crater and wow yourself with some of the things nature has done. More than 220,000 years ago, a stony hot meteorite from outer space hit the earth's surface in Pretoria, leaving a mark that is almost the size of a football field. The impact of the meteorite slamming the earth destroyed all vegetation on its path within a 25-mile radius.
Tswaing, meaning Place of Salt in Setswana, has continued to attract people who visit to have a first-hand view of the place.