Did you know that African leaders are among the highest salary earners in the world? Generally, politicians or those at the hemp of leadership in different countries have varied ways of making large money in form of benefits, perks and basic salary.
Though some think a lot of world leaders including African leaders should receive incredible salaries for their dedication, perseverance and hard work, some others believe African leaders particularly seem to be earning much for doing nothing.
So not only do they conveniently enjoy power, they also enjoy extreme wealth. In actuality, politicians are supposed to be at least fair, objective and fully dedicated to their work of serving their nation.
See Also: African Countries With The Highest Military Strength
But some of African's leaders have turned politics into a profitable business rather than being accountable for their actions. They never indulge in thinking globally and acting locally.
Politics in Africa is no longer a selfless obligation of dragging Africa as a continent into a greater height, but an opportunity to either take part in looting the public funds or enjoy continuous salary hike and other fixed/variable benefits.
People no longer join politics in Africa to save their country's economy or to make a name for themselves instead they do so for "cash". Oh, yea! money is hugely the attraction lately. Politics has so turned into a lucrative career to embark upon so if you are searching for a lucrative career, you better start considering politics.
Well, my only pain here is that today's African political leaders make huge money in a continent where many live below $2 per day. Read on to see for yourself.
Note: Most of the incomes below represent only their basic salary and as such do not include some of their fixed and variable perks.
Highest Paid African Presidents [2018]
21. Emmerson Mnangagwa, Zimbabwe
Emmerson Mnangagwa is the current President of Zimbabwe, who has been in power since November 24, 2017. He served as Zimbabwe's First Vice President from 2014 until his dismissal in early-November 2017 which led to a coup that unseated President Robert Mugabe.
Mnangagwa's predecessor earned $18,000 every year as his basic salary – excluding his other presidential benefits and perks. So, it's believed that Emmerson, whose salary and other benefits are currently under review, earns close to or almost the same amount as Mugabe.
20. Peter Mutharika, Malawi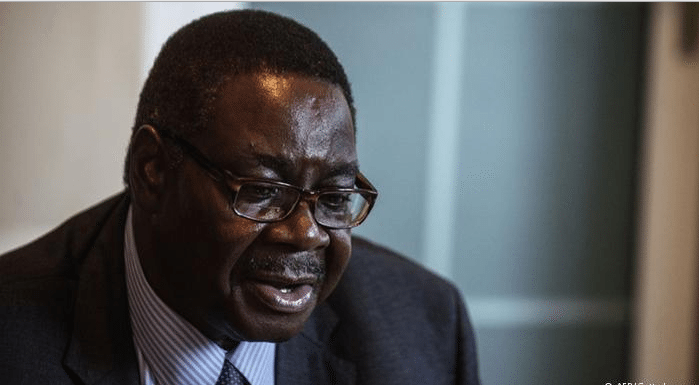 Peter Mutharika is the current head of state and head of government of Malawi who ousted Joyce Banda. He leads the executive branch of the Government of Malawi and is the commander-in-chief of the Malawian Defence Force. He earns a basic salary of $42,000 p.a which is outside several fixed and variable benefits.
In 2017, questions surrounding president Mutharika's monthly salary hopped back to spotlight after it was reported that he earns k3.8 million monthly. However, the State House quickly downplayed the report, pointing out that Peter earns k1.5 million as monthly salary despite the decision to "revised his salary on October 1, 2016, to K3.8 million as an automatic result of adjustments in some of the positions below him".
See Also: Famous African Dictators
19. Ali Bongo Ondimba, Gabon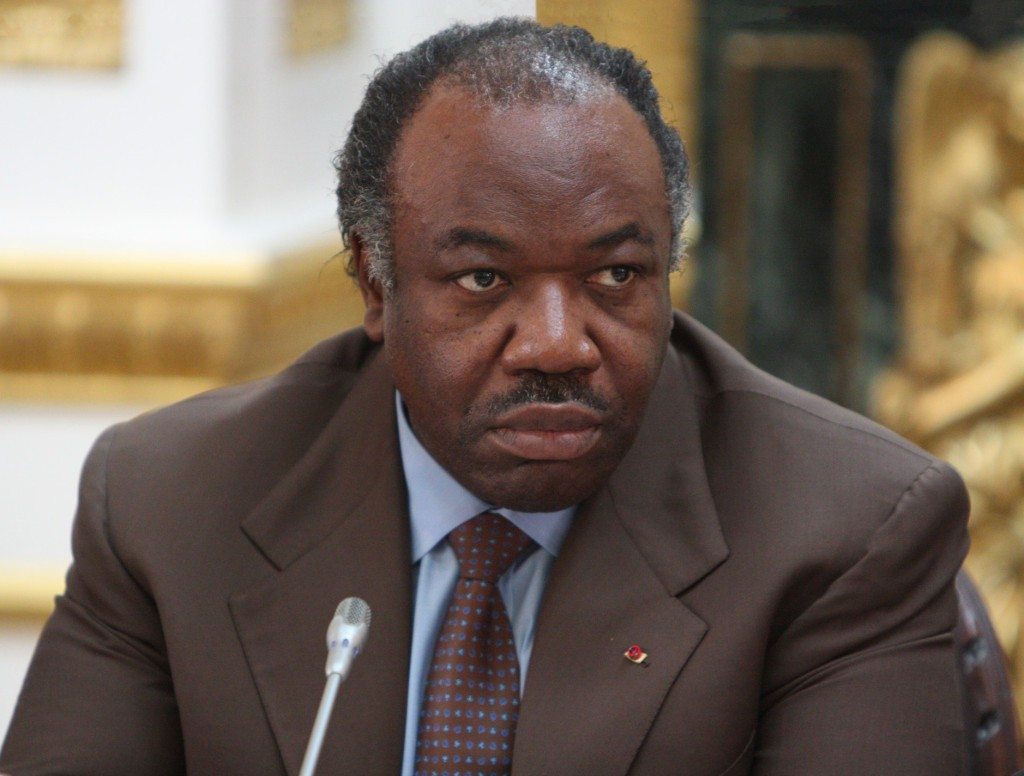 Ali Bongo Ondimba is the President of Gabon since October 2009 when he succeeded his father who took over power as Gabon's president in 1967.
According to a report by Daily Mail in 2010, he spent a whopping $129 million (£85 million) on a lavish townhouse in Paris but his basic salary is at $65,000 per year.
17. Ian Khama, Botswana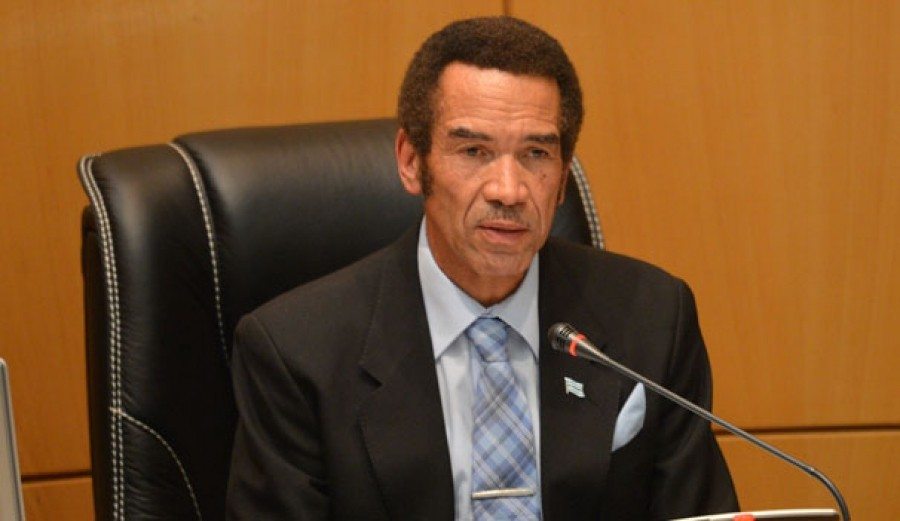 Ian Khama is the president of Botswana who elected in 2008. In 2012, Ian Khama received a three percent salary increase, earning $66, 713 per annum without any consideration given to other benefits and perks accruing to his position.
Similarly, in 2016, President Khama's salary was amended, together with that of cabinet ministers, the judiciary and parliamentarians. The development saw the president's salary leap by three percent to P670,888 (R869,000) per annum, which translates to P56,000 (R72,530; $5,450) per month.
16. Edgar Lungu, Zambia
Edgar Lungu is the current head of state and the head of government of Zambia. Ever since he assumed office in January 2015, his earnings, salary and other compensations have been on and off the spotlight.
Based on initial reports, the president of Zambia was earning a basic salary that amounts to $65,000 or K523,340 million per annum. This includes the annual presidential compensation, a compensation of K414,406 million and an allowance of K108,934 million. Keep in mind that all the variable perks are not considered.
However, it emerged in November 2016 that Lungu decided to slash his $45000 monthly salary in a bid to effect austerity measures. The Zambian Statutory Instrument (SI) 19 of 2016 puts Edgar's salary at ZMW36,000.00 million. With the cut, his basic salary was reduced to K18,000.
15. Abdel ­Fattah el-­Sisi, Egypt
Abdel Fattah el-Sisi is the sixth and current President of Egypt and has been in office since 2014. The ex-general and head of Egypt's armed forces abandoned the military on 26 March 2014 in order to run for president.
President el­-Sisi has an annual salary of EGP504,000 ($70,400) following a presidential decree to raise the president's monthly salary from EGP2000 ($280) to EGP42,000 ($5,900).
14. John Dramani Mahama, Ghana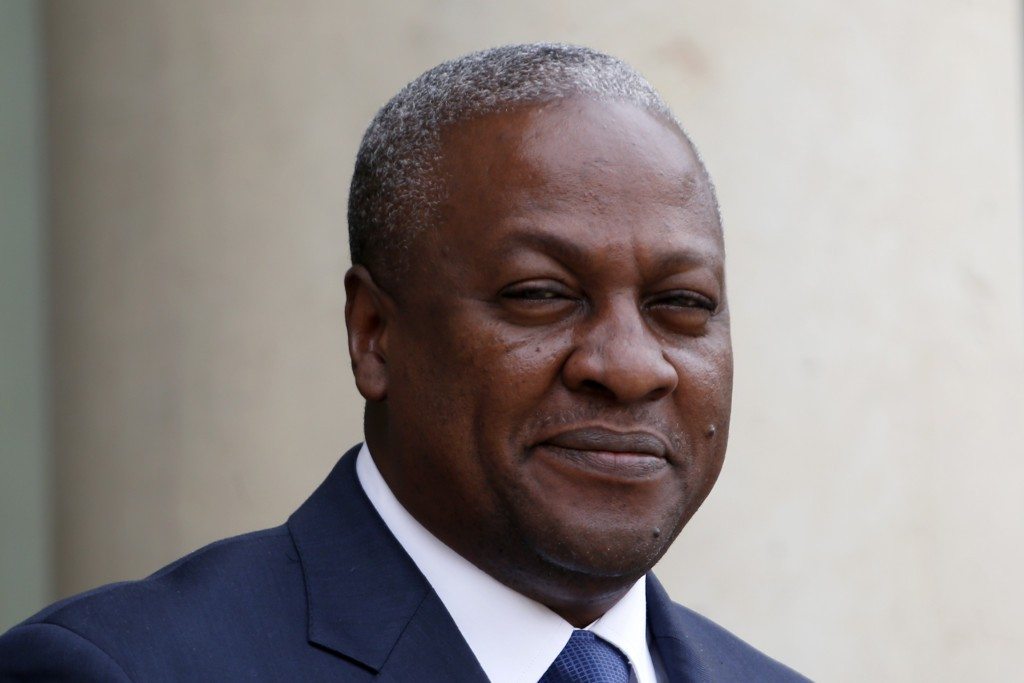 John Dramani is the current president of Ghana. He has been the President of Ghana since July 2012. His yearly income is about $76,000.
Salaries of the President of Ghana and his ministers were hiked in 2012, causing an uproar among Ghanaian citizens. As a result, the President's monthly salary went up from $4,240 to $6,357.
13. Paul Kagame, Rwanda
Paul Kagame is the sixth and current President of Rwanda who took office in 2000 when his predecessor, Pasteur Bizimungu, resigned. He pockets $85,000 per annum as his basic salary. People believe the president deserves the big pay because the country is making rapid economic progress under his presidency.
12. Alassane Ouattara, Côte d'Ivoire
Alassane Ouattara is the current President of Côte d'Ivoire who has been in office since 2011. He is the fifth President of Ivory Coast and an economist by profession. He pockets $100,000 every year as his basic salary.
11. Abdullah al-Thani, Libya
Abdullah al-Thani is a Libyan Prime Minister who has been serving as the Prime Minister of Libya since 11 March 2014, after Congress dismissed Ali Zeidan. Ali Zeidan, the ex-Prime Minister of Libya received an annual income of about $105,000 before he left service.
Since the salary of a country's Prime minister or President is static until the sitting leader decides to do otherwise (Abdullah al-Thani) is assumed to be receiving the same annual income as Ali Zeidan which is $105,000.
10. Hage Geingob, Namibia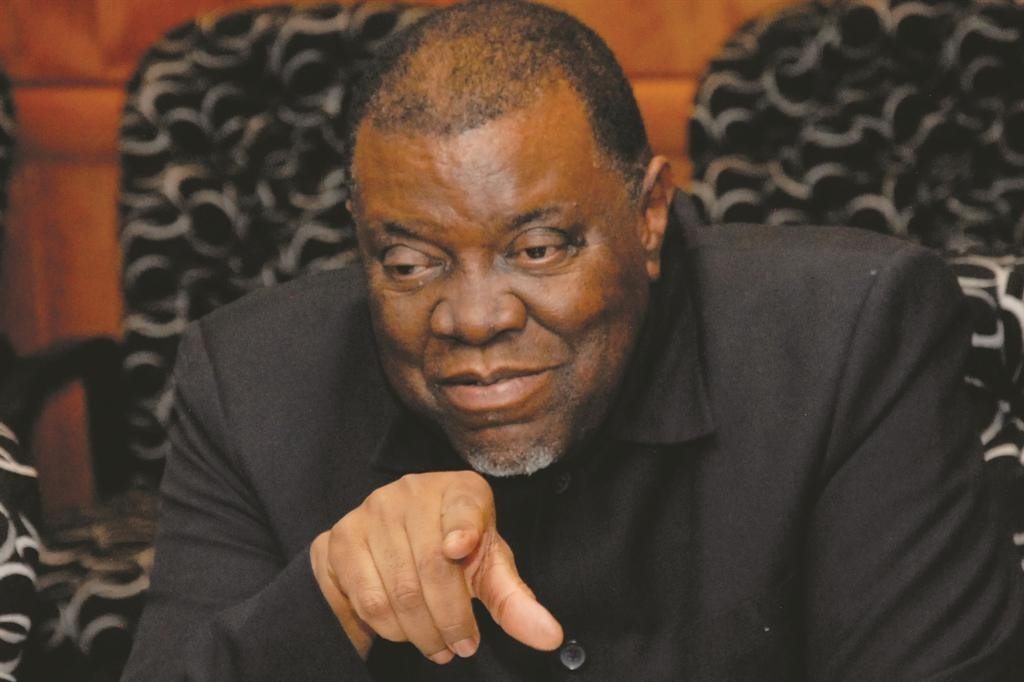 Hage Geingob is the third and the current President of Namibia, in office since 21 March 2015. He took over office from Hifikepunye Pohamba who was due to step down in 2015 because the Presidency in Namibia is restricted to two terms.
Hage Geingob receives N$1.7 million per year since Hifikepunye Pohamba received the same amount after he and all other political tax bearers got a 6% salary hike in 2017.
9. Joseph Kabila, DR Congo
Joseph Kabila Kabange has been President of the Democratic Republic of the Congo since January 2001 following the death of his father, President Laurent-Désiré Kabila. He was elected as President in 2006 and was re-elected for a second term in 2011. He earns $110,000 annually.
8. Azali Assoumani, Comoros
Azali Assoumani is the President of Comoros who has been serving since 2016. He earns a pay package of $115,000 per annum. He previously served as the president of the country from 1999 to 2002 and again from 2002 to 2006.
7. Mohamed Abdullahi Mohamed, Somalia
Mohamed Abdullahi Mohamed is a renowned Somali diplomat and politician who became the 9th and current President of Somalia. He earns $12000 per month in basic salary and $144,000 annually.
Mohamed assumed office as the president in 2017 after winning big in the Somali presidential election.
6. Uhuru Kenyatta, Kenya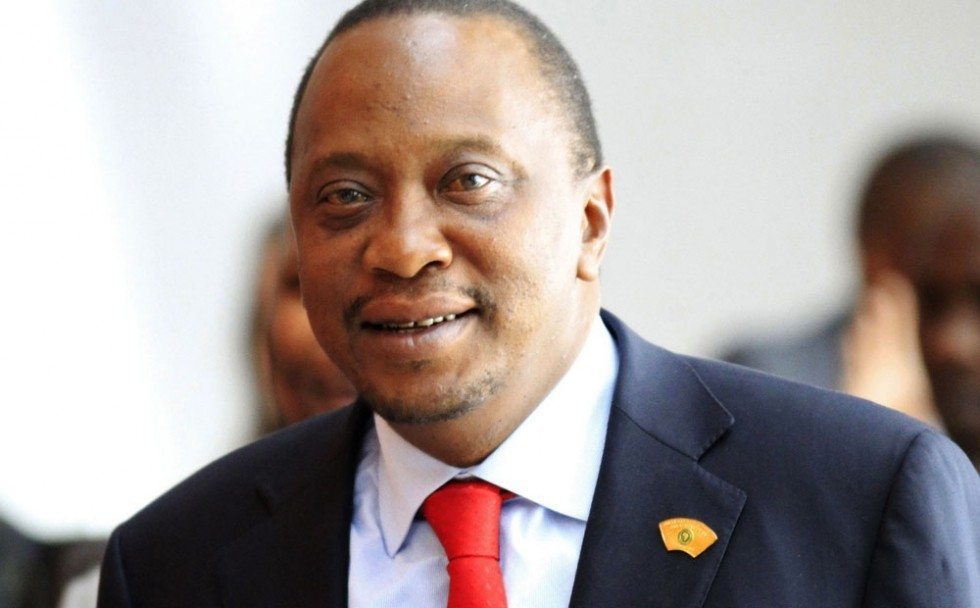 Uhuru Kenyatta is the current president of Kenya. He is the fourth President of Kenya and has been in office since on April 9, 2013. Kenyatta's pockets $132,000 every year. He led by example in 2014 by taking a pay cut. His basic salary of $14,000 per month was slashed to around $11,000. Note that this does not include his numerous variable and fixed perks.
5. Teodoro Obiang Nguema Mbasogo, EQ
Teodoro Obiang Nguema Mbasogo has been serving as the President of Equatorial Guinea since 1979. He earns about $150,000 yearly.
4. Abdelaziz Bouteflika, Algeria
Abdelaziz is an Algerian politician who has been the fifth President of Algeria since 1999. Before he became president of Algeria, he was Minister of Foreign Affairs from 1963 to 1976. He takes home an annual salary of around $168,000.
3. Jacob Zuma, South Africa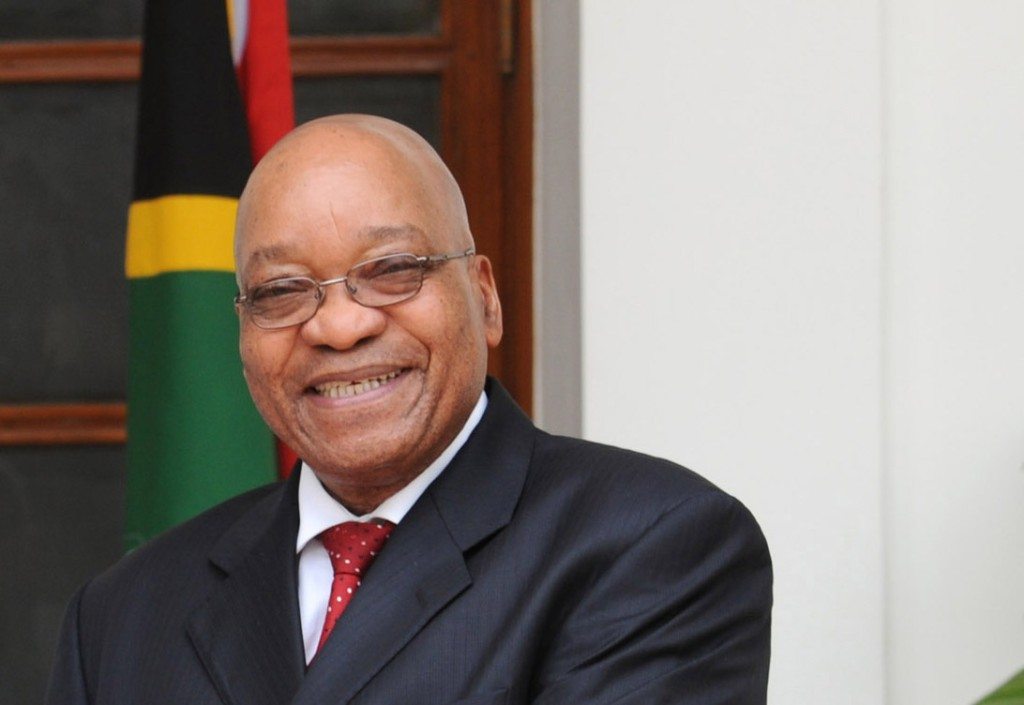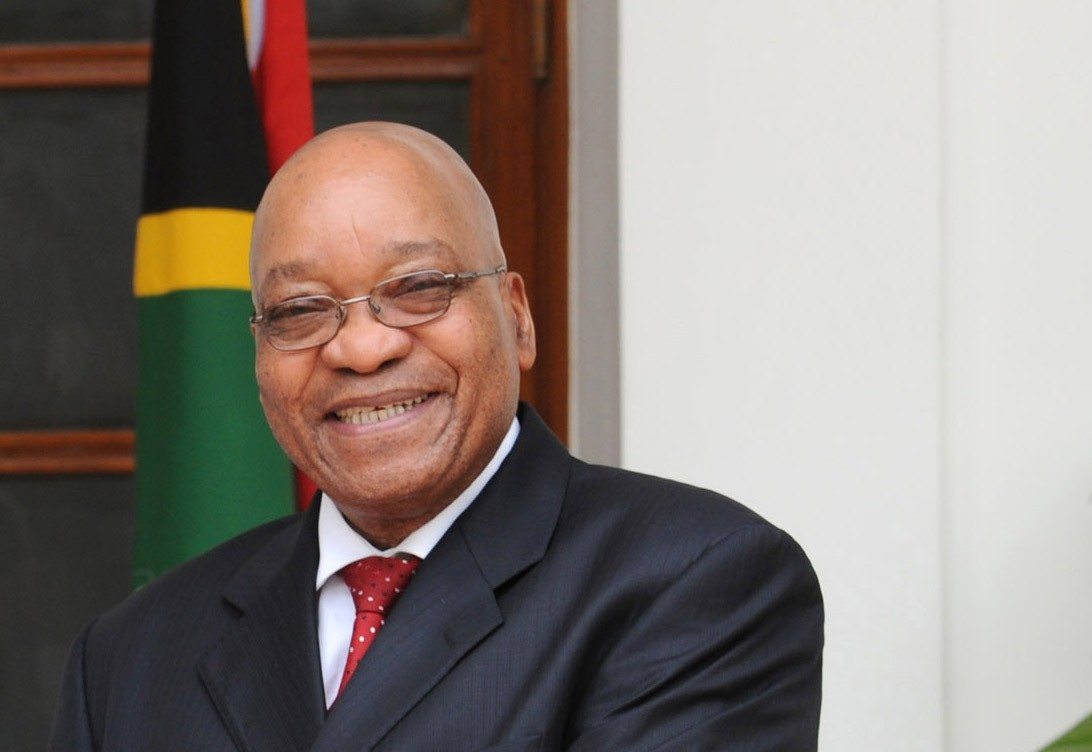 Zuma Jacob is the current president of South Africa. He is among the top 10 highest paid leaders in the world with a whopping annual salary of R2.9million ($ 200,411) per year.
2. King Mohammed VI, Morocco
King Mohammed VI is the president of Morocco who took over the mantle of leadership on July 23, 1999, following the death of his father, King Hassan II. He receives $480,000 per annum.
1. Paul Biya, Cameroon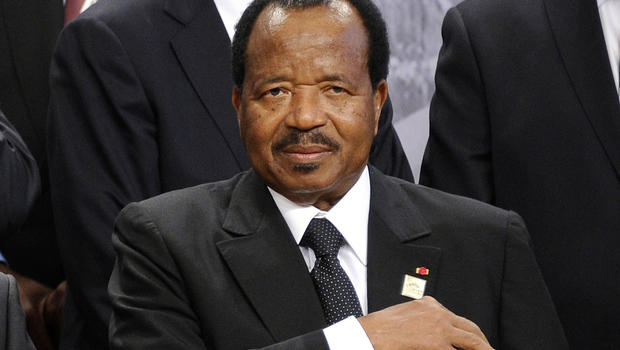 Paul Biya is a Cameroonian politician who has been the President of Cameroon since 6 November 1982. He is currently one of the longest ruling Non-Royal head of state in the world. Though his basic salary seems low, his monthly pay package is somewhat over the board.
He earns a basic salary of (200 euros) or 131, 000 CFA francs or $2,590 annually but does not include fixed premiums, and fees of sovereignty", the weekly notes. Thus, "in addition to allowances of over 790,000 CFA francs (1,200 euros or $1295) per month which translates into $15,541 annually for housing and transportation, it is alleged that Paul Biya's monthly allowances for sovereignty gets up to 30 million CFA francs (45,700 euros or $49,322.64) or $591,871.68 annually.
Remember that this is outside other variable perks he gets. In all, he pockets $610,002 per annum without considering other variable allowances, making him one of the richest presidents in Africa.
Honourable Mentions
Salary Of Some Former African Presidents
José Eduardo dos Santos, Angola
José Eduardo dos Santos is an Angolan politician who was the President of Angola from 1979 to 2017. His basic salary was $50,672.52 per annum ($4222.71 monthly using the conversion rate of 0.0092Kz  to 1 US Dollar prevailing in April 2015).
He received a salary amounting to $81,075.96 per annum including 461,319 kz ( monthly salary) and an additional 276,791kz ($2533.62, $30403.44 per annum) which was a monthly allowance that comes with the salary. So in all, he pocketed $81,075.96, making him one of the richest leaders in Africa.
 Ellen Johnson Sirleaf, Liberia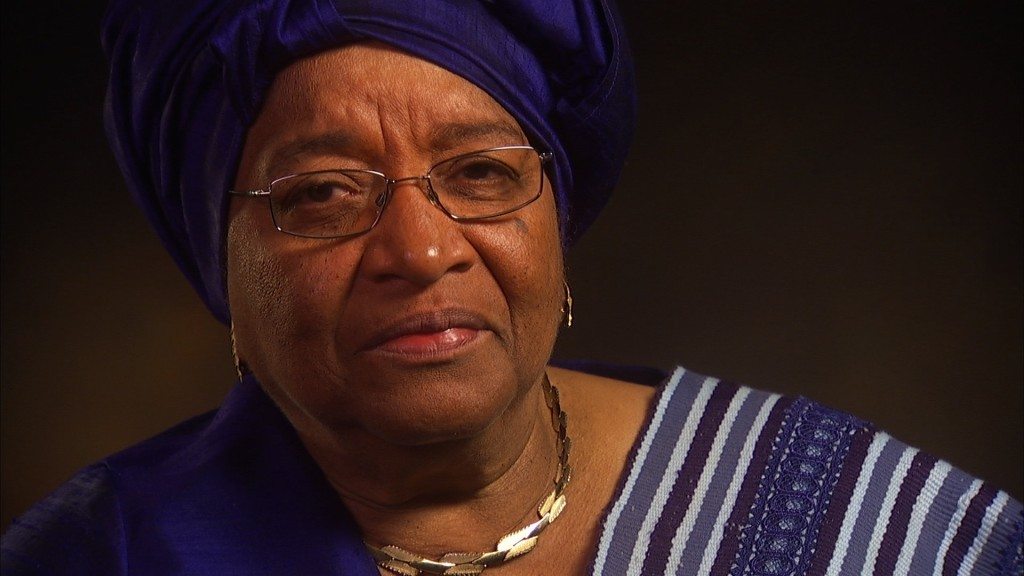 Ellen Johnson was the President of Liberia between 2006 and 2018. She made history as Africa's first female head of state. This wonderful Nobel laureate, born on October 29, 1938, received $90,000 per annum as her basic salary. She was listed as the 70th most powerful woman in the globe by Forbes in 2014.
Hassan Sheikh Mohamoud
Hassan Sheikh Mohamoud was the 8th President of Somalia who served the country in the prestigious position from September 16, 2012, to 16 February 16, 2017. Based on reports, he was paid a whopping  $125,000 per month ($1,500,000 per annum).