In time past, many Africans have been quite reluctant to explore the vast opportunities obtainable on Youtube. Most Africans only subscribe to channels to watch content posted by others without contributing or uploading Africa-centric content on the platform. The story is, however, quite different today as Africans have not only been able to contribute their creative quota to the platform but have become even more famous and influential. They are still doing remarkably well as can be seen on some of the famous African YouTube channels.
This article reviews the 20 most successful African YouTubers, their content categories and the number of subscribers they currently have on the platform.
Top 20 African YouTubers
20. Shangazi Emma-Cluadine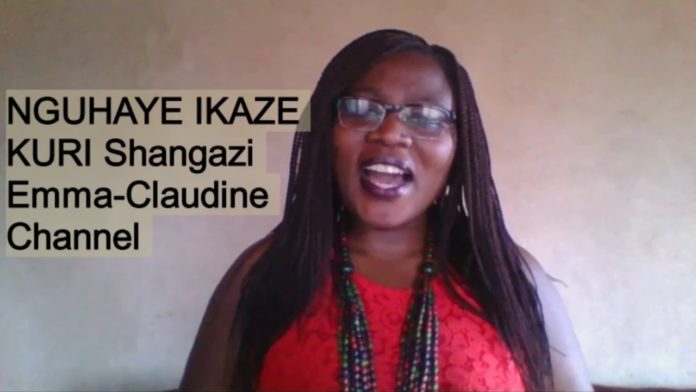 Shangazi Emma-Claudine is an inspiring Rwandan journalist who is passionate about discussing issues related to women's health, marriage, and sex. She also offers guidance and counseling to adolescents. Shangazi does this via her Youtube channel – Emma-Claudine which has earned over 100k subscribers and over 11 million views since it was launched in 2008.
19. Dr. Kolo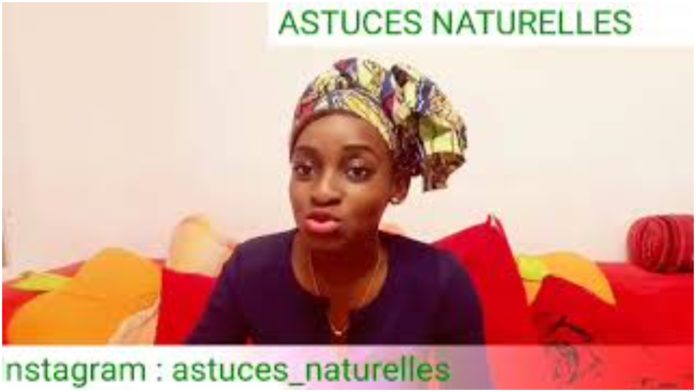 Launched in 2017, ASTUCES NATURELLES – DR KOLO is one of the most popular YouTube channels in the Republic of Congo. The channel specializes in uploading videos of health tips that help a vast number of its subscribers to solve their various health needs. It is one of the most trusted health channels in the country.
18. Masaka Kids Afrikana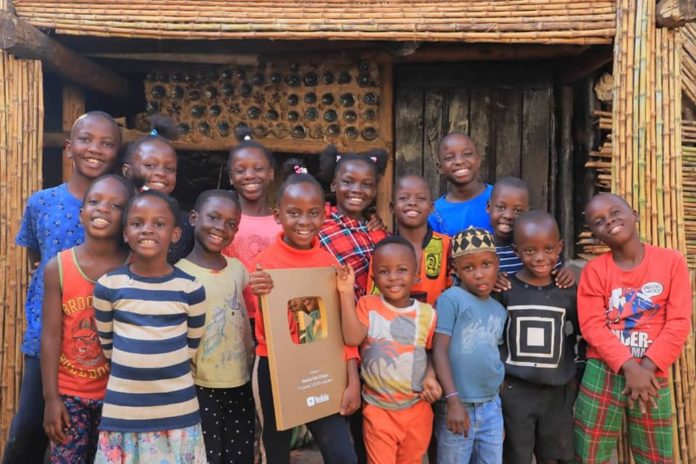 Masaka Kids Afrikana is a group of African kids who have been victims of war famine and disease. Their main goal is to lobby for community support for vulnerable and orphaned children so that they can have some level of education. This group of amazing Ugandan kids have been able to amass millions of subscribers through their Youtube channel. They are known for uploading videos of dance and music.
17. Tameen Youness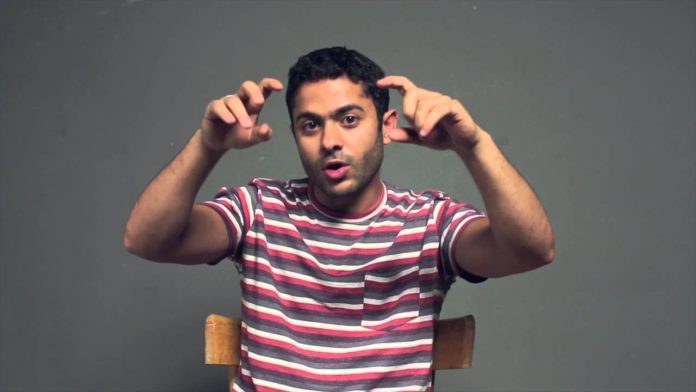 Tameen Youness is one of the foremost Egyptian YouTubers whose contents range from remixes to spoofs. Launched in 2006, the YouTuber has been able to grow his popularity on the platform through his show "Rasseeni" which accumulates over 200,000 views in each of its episodes. His channel – tameemyouness currently has 500k subscribers and counting.
In January 2020, he released a song on Youtube titled "Salmonella" which generated a lot of controversies. In the music video, Youness played a provoking man who insults a woman who rejected him. The National Council for Women (NCW) issued a statement requesting that the song be pulled down as it encourages harassment and abuse towards women and breaches the media charter of ethics and the code of professional conduct of 2017, which is all media professionals and outlets should follow.
Despite the controversies and criticism the song received, it garnered millions of views on YouTube and derived more traffic to his channel.
16. Rakghana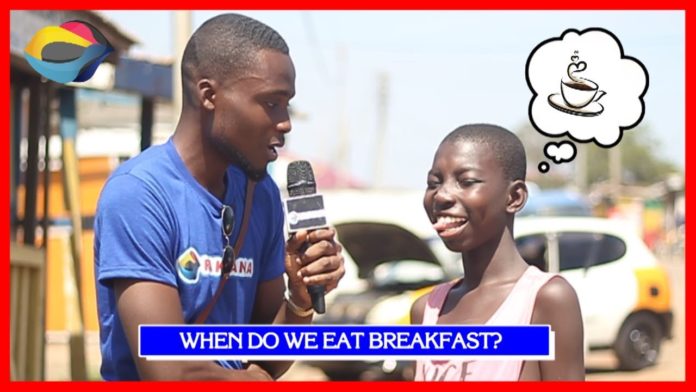 Just like a few others that appear on this list, the owner of this Youtube channel is unknown, however, we do know that they are Ghanaian. The Ghanaian YouTuber has been able to create a niche for themselves on the video-sharing platform by uploading quality comedy and entertainment videos like street quiz, and funny videos to thrill fans. The YouTuber has not only gained popularity in Ghana but has won the hearts of many entertainment lovers around the continent.
15. Hendy Desagu
Hendy Desagu specializes in uploading entertainment and reality shows. Since 2016, he has made a name for himself as one of the most consistent Kenyan YouTubers and has been able to pull over half a million subscribers on the platform.
14. Nikki Perkins
Nikki Perkins is a Sudanese-born YouTuber who has risen to fame as a celebrity model. She has distinguished herself through uploading content on beauty tips for dark-skinned people and fashion trends. She also posts videos that address issues of life such as motherhood and how to cope with family pressures. Her most popular video titled "my updated every day" has 2.4 million views.
13. Cobus Potgieter
Cobus Potgieter is a passion-driven musician and YouTube personality making waves in South Africa with his uncommon passion for drumming. He is known for posting videos of himself drumming or on a tour with other bands playing gigs. His most popular video is "Avenge Sevenfold – Afterlife" which has garnered over 9 million views.
12. Young Tubers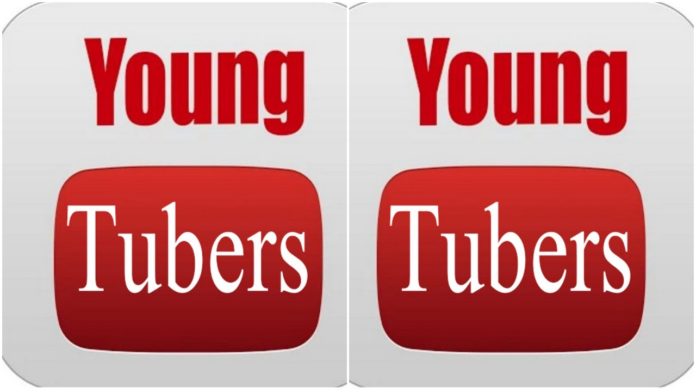 This channel gained popularity for uploading educative videos and those that are fun for kids. The videos generally encourage kids to develop good manners and avoid bad habits. What's different about this Vlog is that most of their videos are in HD format and have videos for children of all ages.
The brain behind the channel is not known, however, it's assumed to be family-owned as the videos usually show parents and their kids acting nursery rhymes and playing games.
11. Peter Carvell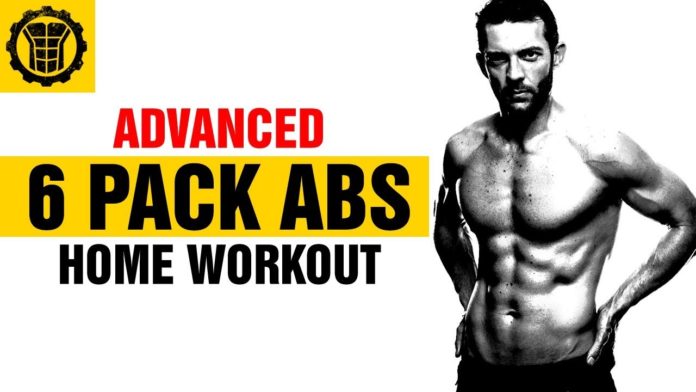 The sixpackfactory Youtube channel is the brainchild of Peter Carvell who is a notable South African Youtuber that specializes in uploading fitness workouts and fitness diets that have helped many of his subscribers who wish to shed some fats, live healthier lives and
achieve bodily transformation.
Carvell launched his YouTube channel in August 2006 and has so far garnered over 1.4 million subscribers. His most popular video is "Get 6 Pack Abs in 12 minutes" which has garnered over 12 million views.
10. Hussein and Zeinab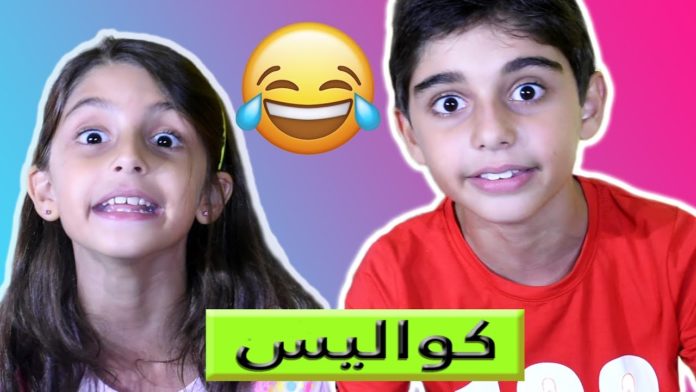 This is a Senegalese YouTube channel owned by two talented kids from the same parents. Hussein and Zeinab are famous for uploading videos of their songs and other funny videos that appeal to kids. They have been able to amass over 1 million subscribers due to their popularity and the relevance of their contents.
9. Video Whatsapptube
This YouTube channel is located in Morocco, thus its believed to be owned by a Moroccan or group of Moroccans whose identities are unknown. The Youtuber(s) have been able to grow this channel by uploading entertainment videos that could come in form of comedy or pranks. With its huge fan base, over a million people are always eager to be entertained by the next funny video to be dropped so they are quite loyal to the channel.
8. Patricia Bright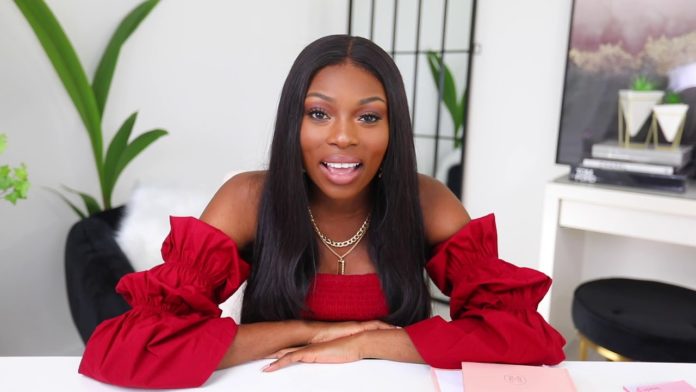 Born in England, Patricia Bright is a Nigerian YouTuber who takes delight in posting makeup and beauty videos through her YouTube channel which she launched in February 2009. One of her most popular videos titled "New York Visit and Outfit" has garnered millions of views.
7. Die Antwoord
Die Antwood is another widely recognized South African YouTube band whose real names are Watkin Tudor "Ninja" Jones and Anri "Yolandi Visser" du Toit. The duo launched their YouTube channel in January 2012 and is famous for uploading zef style and controversial hip-hop music videos. Their most popular video titled "Ugly Boy" has over 100 million views.
6. Jackie Annia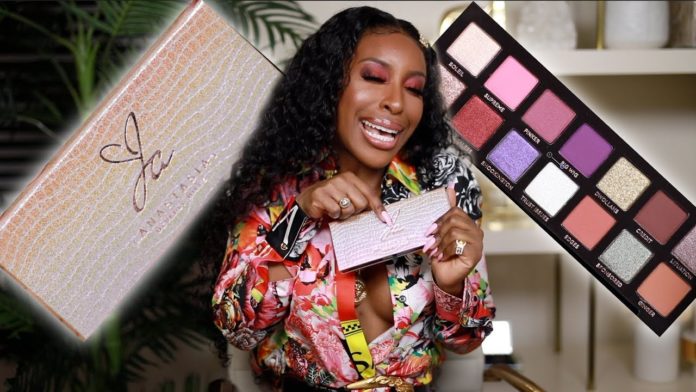 Jackie Annia is a renowned YouTuber whose content category is beauty and makeup. She has remained resolute in keeping her millions of fans abreast with beauty tips and products over the years. Annia is one of the most successful Nigerian YouTubers that have made
huge fortune from the platform since when she started off in 2009.
5. Caspar Lee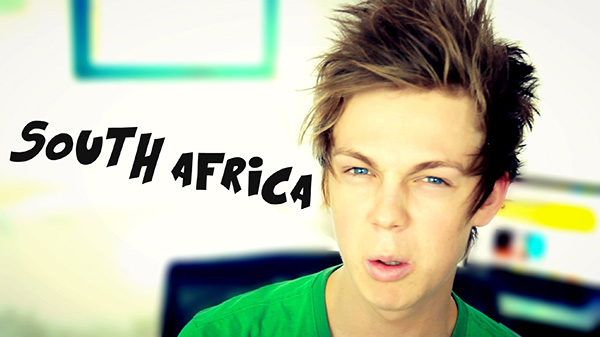 Casper Lee is a South African YouTube celebrity who was born in London but grew up in southern Africa. He joined the YouTube community in November 2011 and carved a niche for himself creating pranks to challenges, celebrity gossips, and appearances. He remains one of the most successful and influential South African YouTube personalities. His most popular video titled "Girlfriend Pranks My Roommate" has over 21 million views.
4. Ahmed Hassan Family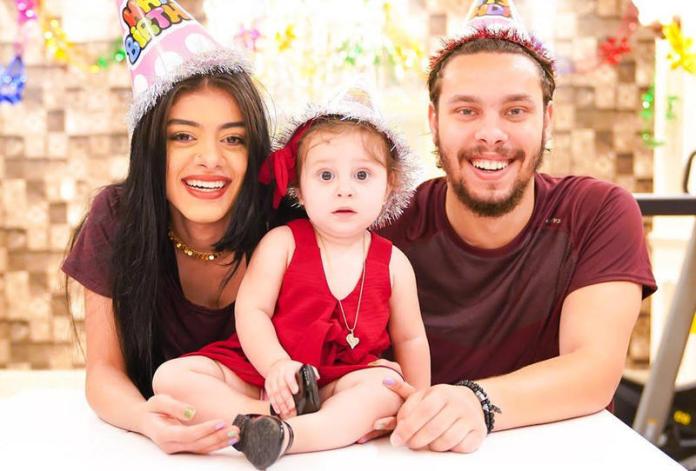 The brain behind this successful YouTube channel is an Egyptian couple named Ahmed and Zainab Ahmed. They launched their first YouTube channel in 2015 – Ahmed Hassan Family which now has 2.63 million subscribers and a second one – AZ Family in 2017 which has 6.9 million subscribers. The channel is known for posting short films, discussions, and comedy skits. They use their YouTube channel strictly for business.
3. Born2Kill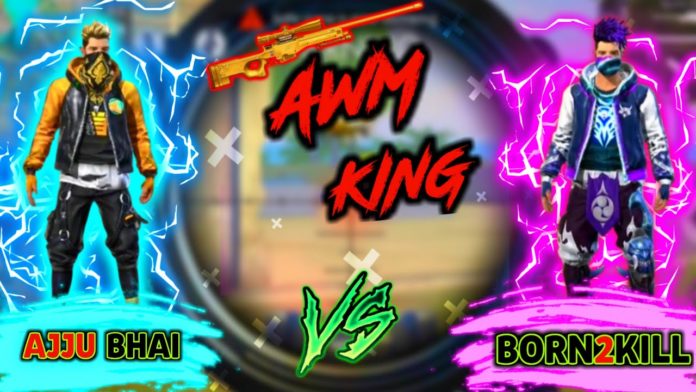 This YouTube channel is owned by two Tunisian brothers named Moez and Walid. The channel has been able to gain much popularity through posting videos on different games and computer game accessories as well as the latest technologies with regards to gaming. They have a massive subscriber base of over 7 million due to their popularity on YouTube.
2. Mark Angel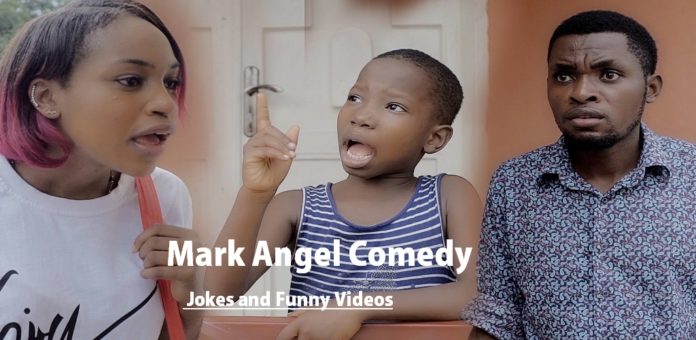 The comedy king is among the richest and most popular YouTubers in Nigeria and Africa at large. He had his name written in gold as the first Nigerian Youtuber to attain 1 million YouTube subscribers thanks to their hilarious comedy skits. Mark joined the platform in 2013 and still tops the list of the most successful and highly paid YouTubers in Nigeria with a net worth of over $850,000. However, most of his popular videos are often championed by the child comedienne Emmanuella. One of his most popular videos is "Oga Landlord".
1. Oum Walid

The YouTuber that is placed at the no. 1 spot on this review is OUM WALID. This outstanding Youtuber is an Algerian who uploads different recipes for yummy meals. He is one of the highest-paid YouTubers in Africa with an annual income of over $217,700 and has crossed the threshold of 7 million subscribers on the platform.
YouTubers and How They Make Their Money
YouTubers are videographer-type of content creators and entertainers who produce videos for the video-sharing platform. There are so many ways YouTubers make money via the platform and just like their counterparts across the world, African YouTubers are also being paid through one or a combination of these available monetization platforms below.
1. Advertising: Content developers can earn through ad revenue from the display, overlay, and video ads so long as a developer has attained the age of 18 years old, or have a legal guardian older than 18 years of age who can handle their payments via AdSense.
2. Channel Memberships: Content developers can also earn through monthly subscription payments. Some subscribers pay in exchange for special perks that the Youtuber offers to enjoy a feature, however, the content developer is expected to have reached the age of 18 years old and have more than 1,000 subscribers to enjoy this.
3. Merch Shelf: The next monetization platform YouTubers utilize is the merch shelf option where a content developer's fans can browse and buy official branded merchandise that's showcased on a Youtuber's watch pages. For the content developer to enjoy this feature, the developer must also be at least 18 years old and have more than 10,000 subscribers.
4. Super Chat & Super Stickers: In this option, a creator's fans pay to get their messages highlighted in chat streams. Again to enjoy this, the developer is expected to have attained the age of 18 years old and must be living in a country/region where the Super Chat option is available.
5. YouTube Premium Revenue: Here the content creator gets part of a YouTube premium subscriber's subscription fee when your content is watched by a viewer who is a YouTube Premium subscriber.
Mark Angel Comedy & Oum Walid Are Among The Leading African YouTubers But Not The Richest
The most popular YouTuber as far as Africa is concerned can be said to be the Mark Angel comedy channel. This is because it is among the first Nigerian and African YouTube channels to surpass the 1 million mark. What's more is the wide popularity of his famous child comedienne, Emmanuella. His popularity further escalated when Emmanauella, the face of the channel, was invited to CNN for an interview in which the outcome landed her a role in a Disney World production, a height no African child comedian had reached before then. In essence, all of these achievements have kept the Mark Angel comedy channel at the top spot within the context of African YouTubers.
However, the YouTube channel that has the highest number of subscribers in Africa is the Algerian Oum Walid YouTube channel with a whopping 8.9 million subscribers. The channel's expertise in dishing out food and snack recipes as well as other culinary matters has seen its subscribers keep increasing by the passage of each day.
Asides from having YouTube channels with the highest subscribers in Africa, these two are among the richest YouTubers on the continent with a net worth of $850,000 and $217,700 respectively. However, the richest YouTuber in Africa at the moment is South Africa's Caspar Lee who is said to earn $300,000 monthly from his YouTube content.