Over the years, the resourcefulness of the Igbo people continues to be an important topic in Africa. From their rise in the post-Biafran war to the present day, many Igbo men have established their footprints on the sands of time. It is also impressive when you consider that the Igbos represent around 50 percent of the richest in the country. Hence, this article talks about some of the top 20 richest Igbo men in Nigeria.
Below Are The 20 Individuals Currently Considered The Wealthiest Igbo Men
20. Nduka Obaigbena
Net Worth: $1.5 million
Age: 64
Industry: Media
State of Origin: Delta(Igbo)
Other sources of Income: Politics
Nduka Obaigbena owns one of Nigeria's foremost newspapers, This Day being the founder of This Day Media Group. He is the Editor-in-chief and founding chairman of the group. The company's bulging portfolio includes a 24-hour news station; Arise News Channel which is an international TV channel with an African focus and Arise Magazine which is an African-focused style and culture magazine.
Arise news channel also runs a second channel on VisionTV known as Live 360. The channel primarily has its focus on sports and entertainment with fashion shows similar to the ones on Edgy TV and Fashion TV.
The firm has its main centers located in London, New York City, Johannesburg, and Lagos.
The media mogul who grew up in a royal family based in Ibadan has other impressive assets too and is known to have a net worth running in billionaires of naira.
19. Kanu Nwankwo  
Net Worth: $9 million
Age: 47
Industry: Sports
State of Origin: Imo
Other sources of Income: Ambassadorial deals/ Media
Nwankwo Kanu had a successful career as a footballer. He played for Nigeria in the biggest playgrounds including the 1998 and 2002 FIFA World Cup. He was among the Nigerian football team that won a gold medal at the Olympics in which he scored twice, winning  Brazil. This record won him the African Footballer of the Year Award.
Throughout his career which started in the 1990s, he sets a remarkable record, amassing different medals and awards including the UEFA Champions League medal, a UEFA Cup medal, three FA Cup medals, and two African Player of the Year awards amongst others.  He also won the Premier League, FA Cup, Champions League, UEFA Cup, and an Olympic Gold Medal. He also played internationally for clubs such as Inter Milan, Arsenal, Portsmouth, and West Bromwich Albion before his retirement.
His interests extend beyond sports and include philanthropy, ambassadorships, among others.
He is a UNICEF Goodwill Ambassador, and an African brand ambassador for digital TV operator StarTimes. He also established Kanu Sports TV, an Internet sports television company.
18. Mikel Obi
Net Worth: $ 45 million
Age: 36
Industry: Sports
State of Origin: Anambra
Other sources of Income:  Unknown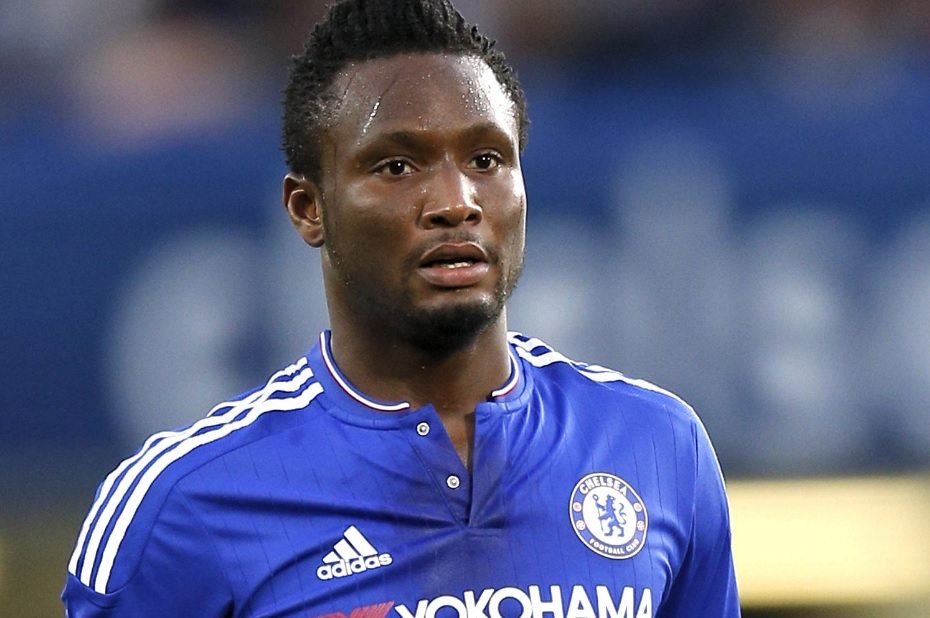 Mikel has an estimated net worth of $45 million thanks to his extensive international football career. He currently plays as a defensive midfielder for EFL Championship club Stoke City. Long before now, he played for a local club Plateau United and later Norwegian club Lyn. His career story changed when he joined the English club Chelsea where he stayed for 11 years. The football has stayed winning since then.
17. Vincent Amaechi Obianodo 
Net Worth: $ 123 million
Age: 63
Industry: Transportation
State of Origin:  Anambra
Other sources of Income: Real Estate, oil & gas, dredging & quarry
Vincent Amaechi Obianodo is the founder and chairman of Young Shall Grow Motors. The company is a parent company that has a number of subsidiaries ranging from hospitality to real estate, oil & gas, dredging & quarry, and transportation.
His success story shows that the business mogul who was born in his hometown Umueze, Nnewi, Anambra, Nigeria started as a vulcanizer in Kaduna state, Northern Nigeria before becoming a bus conductor. Today he has become one of the richest transporters in Nigeria. His transport company runs over 500 luxurious buses making regular journeys to major cities in Nigeria and the West Coast.
16. Tony Ezenna
Net worth: $430 million
Age: 66
Industry: Pharmaceutical
State of Origin: Imo
Tony Ezenna started as a Chemist in Port Harcourt and later moved to Onitsha. He didn't have a rosy upbringing as he paused his education after secondary school and ventured into patent medicine business which his father was already operating. Today, Tony Ezenna is the founder of Orange Drugs Nigeria Limited – a pharmaceutical company that specializes in the distribution of pharmaceutical and beauty products from Indonesia, Germany, Italy, and the United States to Nigeria.
He has received a number of awards and recognitions even from the Pharmaceutical associations in Nigeria for his contribution to the growth of the health sector.
15. Dr. Ernest Azudialu-Obiejesi. AKA Obi Jackson
Net Worth $ 700 million
Age 63
Industry: Oil
State of Origin:  Anambra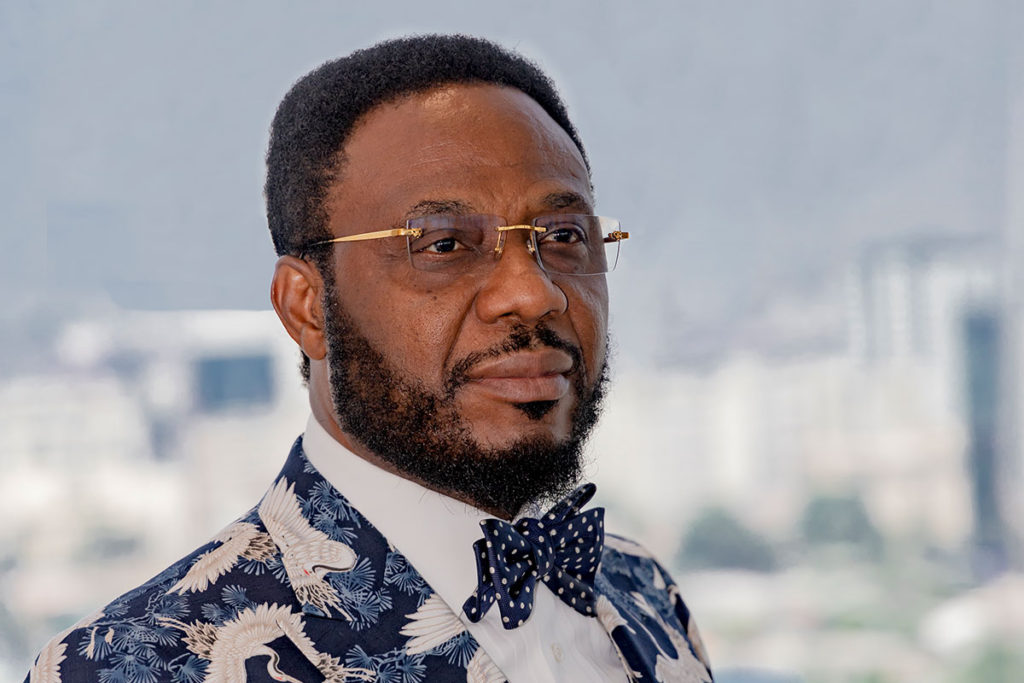 Nestoil is the biggest indigenous engineering, procurement, construction, and commissioning (EPCC) company in the Oil and Gas sector of Nigeria. The company which was established in 1991 renders its services to major international oil companies in Sub-Saharan Africa and beyond. The company has about 2000 Nigerians (or 95% of its staff strength) as its employees working in various capacities. In 2016, the company recorded annual revenue of annual $57.71 million.
John Obi Mikel – $45 million John Obi Mikel poses before the Russia 2018 World Cup Group D football match between Nigeria and Iceland. Photo: Mark Ralston/AFP via Getty Images Source: Getty Images Playing first-class football clubs all over the world, Obi Mikel has made a huge net worth of about 45 million US dollars.
14. Cosmas Maduka
Net worth: $800 million
Age: 64
Industry: Diversified
State of Origin: Anambra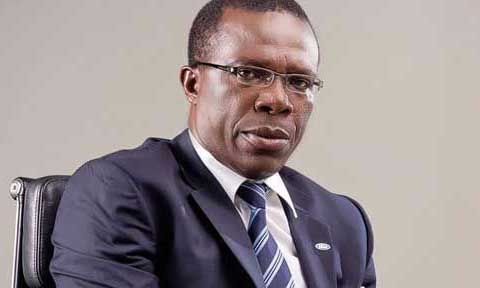 Popularly known as CosCharis, Cosmas Maduka is a household name in the Nigerian automobile industry. Just like his Igbo counterpart, Innoson Group, Coscharis Group deals with automobiles, only that, he is more of a distributor than a manufacturer. Coscharis is the sole distributor of BMW cars in Nigeria. As an astute businessman, Cosmas Maduka has diversified into petrochemical, ICT, and Agric and Agro-Allied businesses where he owns a lot of huge investments.
He is a table tennis patron in Nigeria, having served as President/Chairman of the Nigerian Table Tennis Federation for 16 years, led  Team Nigeria to the Atlanta and Beijing Olympics in 1996 and 2008 respectively. He is also a recipient of the Commander of the Order of the Niger (CON), bestowed on him by President Goodluck Jonathan in 2012.
13. Jim Ovia
Net worth: $980 million
Age: 72
Industry:  Banking, Philanthropy, Telco
State of Origin: Delta
Jim Ovia started as a banker, becoming the Chairman and founder of Zenith Bank Plc, which he founded in 1990.  He grew the bank and it became one of the elite banks in the country. He is also the founder of Visafone Communications Limited and the chairman of both the Nigerian Software Development Initiative (NSDI) and the National Information Technology Advisory Council (NITAC).
He has worked with many NGOs and served on their boards, some of which include; Mankind United to Support Total Education (MUSTE), Nigeria Internet Group, Youth Empowerment / ICT Foundation, and others. There is no doubt that he has a long list of recognitions and awards from these organizations and establishments he has left his footprints.
12. Leo Stan Ekeh
Net worth: $1 billion
Age: 67
Industry: Tech, e-commerce, Manufacturing
State of Origin: Imo
Whenever you hear of Zinox Group, the Imo-born billionaire Leo Stan Ekeh should be the first thing that comes to your mind. He started Zinox Technologies Limited in 2001 to manufacture computers and after years, he decided to invest in the growing e-commerce, and as a result, he acquired retail giants, Konga. As a big tech figure in not just Nigeria, but Subsaharan Africa.
11. Pascal Dozie
Net worth: $1 billion
Age: 84
Industry: Banking 
State of Origin: Imo
Other Sources: Education, Telco
He is a veteran economist who started his career as an economist with the National Economic Development Office in the United Kingdom. Paschal Dozie would later go into lecturing and taught economics as a part-time lecturer at the North-Western Polytechnic, London. Today, he is known as the founder of Diamond Bank and the Chairman of Pan-Atlantic University. It is said that he initially created Diamond Bank to put an end to the banking issues traders experienced in South-Eastern Nigeria. He is also one of the shareholders of Africa's telecommunications giants, MTN.
Paschal Dozie is a recipient of national awards such as; National Award of the order of the Niger (OON), Commander of the Order of the Niger (CON), and AABLA (All Africa Business Leader Award)-Lifetime Achievement Award winner.
10. Orji Uzor Kalu
Net worth: $1.1 billion
Age: 63
Industry: Diversified
State of Origin: Abia
Orji Uzor Kalu is one of the exemplary entrepreneurs in Igboland today because of his astuteness from a very young age. At the age of 25, he was already a multi-millionaire from trading in palm oil and furniture sales. Today, Kalu owns a conglomerate of businesses and he is the Chairman of SLOK Holding, Daily Sun Newspaper, First International Bank Limited, New Telegraph, and a host of others. He served as Abia State Governor between 1999 and 2007 and is currently a Senator in the upper chambers of the National Assembly, representing the Abia North federal constituency.
He has received lots of awards notably, the National Merit Award from President Ibrahim Babangida, at the age of 26, becoming the youngest Nigerian to do so in 1986.
9. Ned Nwoko
Net worth: $1.2 billion
Age: 62
Industry: Legal, Hospitality
State of Origin: Delta
Other Sources: Politics
Ned Nwoko comes from the Nwoko royal family, Idumuje Ugboko kingdom in Aniocha North Local Government Area of Delta State. He started as a lawyer and prosecutor for the crown in the United Kingdom. In 1998, he returned to Nigerian and delved into politics, where he represented the Aniocha North-South and Oshimili North-South federal constituencies between 1999 and 2003. Later he kickstarted a campaign to eradicate malaria from Africa. He even went as far as taking this Malaria Awareness campaign to Antarctica in January 2020, making him the first black African to visit the South Pole. His Ned Nwoko Foundation is one of the most popular charities in Africa, saving lives and giving hope to the less privileged.
His awards include; 2019: Delta Role Model Awards – Humanitarian Services, 2018: Africa Value Awards – Effective Leadership and Youth Empowerment, 2019: Peace Achievers Awards, with many others too numerous to mention.
8. Dr. ABC Orjiako
Net worth: $1.2 billion
Age: 63
Industry: Oil & Gas
State of Origin: Anambra
Other Sources: Shipping, Banking, and Insurance, as well as the Pharmaceutical Industry.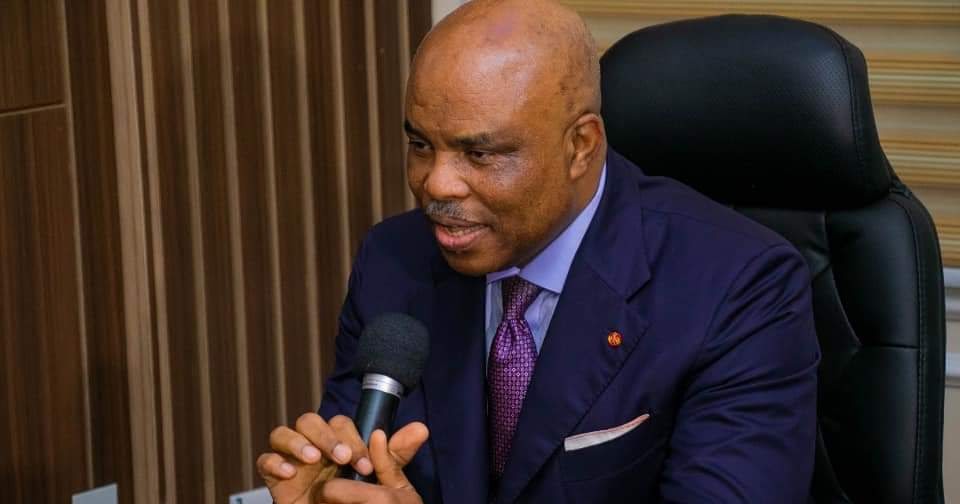 After he graduated from the University of Calabar in 1985, with a degree in Medicine, Dr.  Ambrose Bryant Chukwueloka Orjiako worked as an orthopedist and traumatologist for a while before he ventured into the oil and gas sector. Today, his company, SEPLAT is one of the fastest booming indigenous oil companies in Nigeria, making it to the London and Nigeria Stock exchanges. As a result of his success stories and business acumen, Dr. Orjiakor sits on the board of many companies. He is also the founder of Daniel O. Orjiako Foundation, a charity organization that helps the less privileged.
7. Rochas Okorocha
Net worth: $1.4 billion
Age: 61
Industry: Real Estate
State of Origin: Imo
Other Sources: Politics 
Rochas Okorocha is currently a Senator in the Nigerian National House of Assembly. He was previously a two-term governor of Imo state. But, before he joined politics, he was already an established businessman and philanthropist. He owns the Rochas Foundation, a charity organization that has over the years been helpful in providing basic education for the poor and less privilege across different regions in the country. He also owns a couple of landed properties through his Rochas Group of Companies Limited. He has won a host of awards, notably, the 'Leadership par Excellence' Award by The Presbyterian Church of Nigeria.
6. Tony Elumelu
Net Worth: $ 1.4 billion
Age: 60
Industry: Banking/Financing Services
State of Origin: Delta (Aniocha North LGA)
Other sources of Income: Agriculture, Energy, Real Estate, Health Care, Hospitality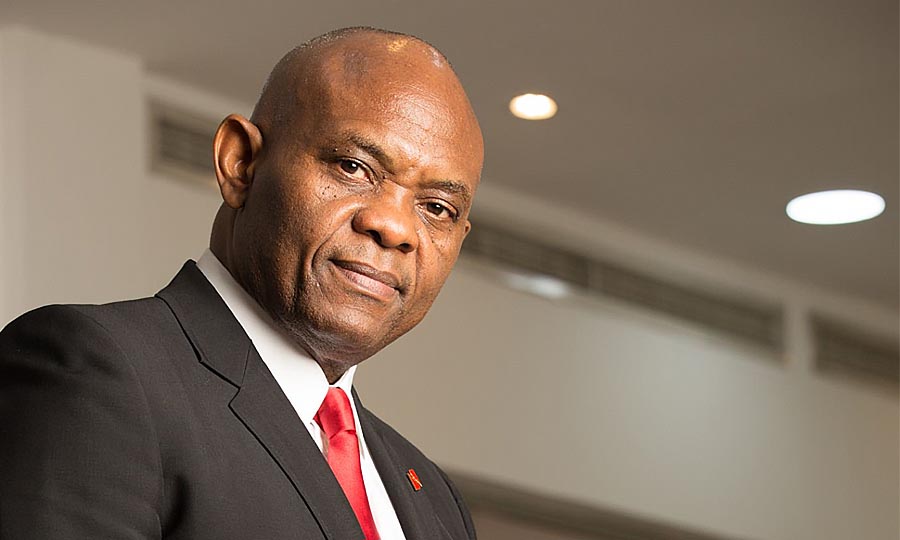 Tony Elumelu served as the chairman of the United Bank of Africa (UBA) before his retirement in 2010. He also owned Standard Trust Bank too before it merged with UBA. He currently chairs Heirs Holdings, Transcorp, UBA. Heirs Holdings invests in diverse business sectors including financial services, energy, real estate and hospitality, and healthcare sectors.
The notable economist also plays various roles in different government and non-government organizations and is the founder of Tony Elumelu Foundation which basically empowers young entrepreneurs.
5. Innocent Chukwuma
Net worth: $1.5 billion
Age: 62
Industry: Manufacturing
State of Origin: Anambra
With one of the fastest-growing automobile companies in Africa, Innocent Chukwuma or "Innoson" as he is popularly known is one of the richest Igbo men in 2021. After gathering experience in the spare parts business, in 1981, he founded the Innoson Group, which gave birth to the Innoson Vehicle Manufacturing (IVM) as Nigeria's first indigenous automobile manufacturing company,
He has received a couple of recognitions and awards such as; Most Outstanding Indigenous Entrepreneur in the Manufacturing Sector by Enugu Chamber of Commerce, Industry, Mines and Agriculture (ECCIMA), Honorary Life Vice President of Nigerian Association of Chambers of Commerce, Industry, Mines & Agriculture (NACCIMA) amongst others.3
4. Ifeanyi Ubah
Net Worth: $ 1.7 billion
Age: 52
Industry: Diversify
State of Origin: Anambra
Other sources of Income: Oil, Sports, Media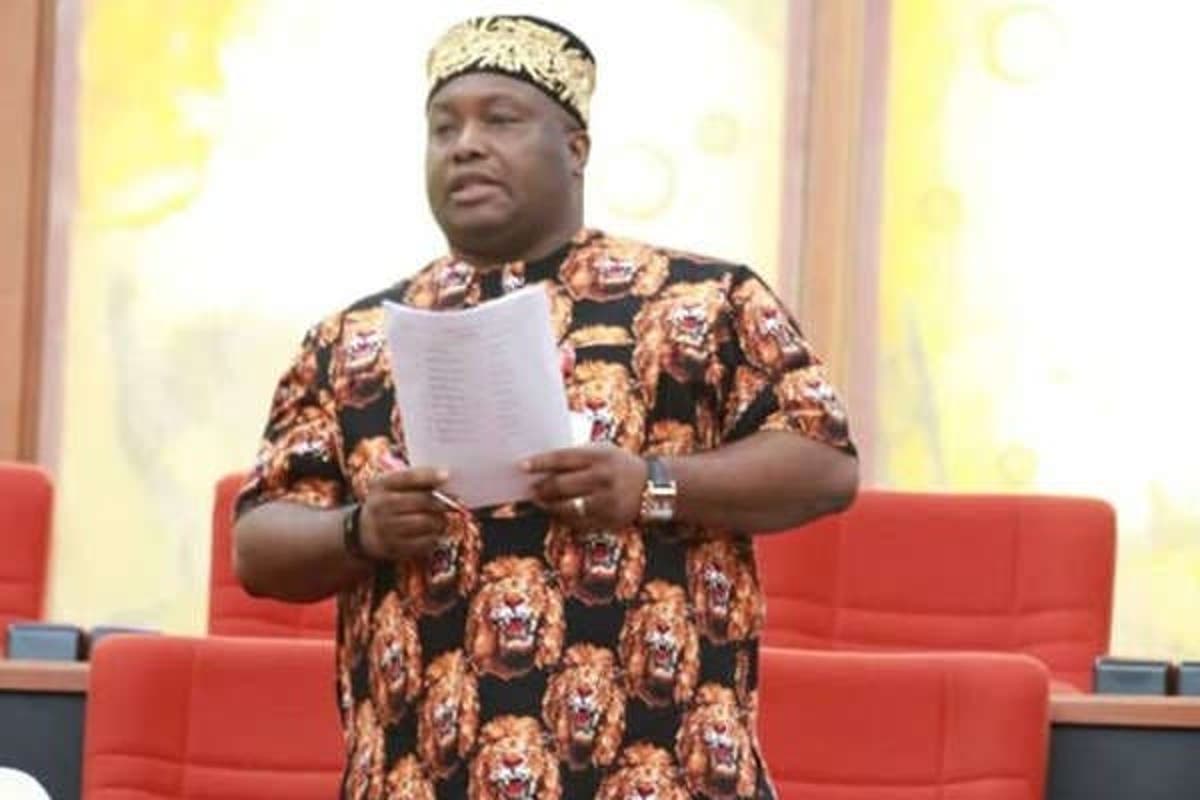 Ifeanyi is another billionaire from Igboland in Nigeria. He began his business by importing motor tires and spare parts into Nigeria and soon expanded beyond the boundary to include Ghana, Sierra Leone, Liberia, and DR Congo.
Later on, his business spread across Europe including Belgium and United Kingdom. He has gone beyond spare parts to venture into sports, oil, and media. In 2001, he launched an oil firm named Capital Oil and Gas Limited that deals in petroleum and petroleum products.
Ifeanyi also established a renowned Nigerian daily newspaper called Authority Newspaper. He bought Gabros International football and renamed it Ifeanyi Ubah F.C, a club in the Nigeria Premier League. Beyond business, Ifeanyi has also gone into politics. He is the seating Senator representing Anambra South Senatorial District in the Nigerian senate.
3. Cletus M. Ibeto
Net Worth: $ 3.8 billion
Age: 71
Industry: Building (Cement)
State of Origin: Anambra
Other sources of Income: Banking/Finance/Real Estate
A Nigerian business magnate, Cletus Ibeto is one of the Nigerian billionaires who made a mark in the business sphere away from the oil business. His company, The Ibeto Group which is reportedly the biggest enterprise in his hometown, Nnewi, Anambra Nigeria, primarily deals in the importation of spare parts for cars and motorcycles. A part of the company also produces oil lubricants and other oil products while another branch which is termed Ibeto Hospitality runs many hotels in Nigeria. The company also has some branches that focus on real estate, banking, and finance.
Apart from being the CEO of the Ibeto Group, the renowned Industrialist also serves as the Chairman, Governing Council, Nwafor Orizu College of Education, Nsugbe, Anambra State, South East of Nigeria.
2. Arthur Eze
Net Worth: $ 5.7 billion
Age: 75
Industry: Oil
State of Origin: Anambra
Hailing from a royal family in Ukpo Village, Dunukofia local government of Anambra State, Nigeria, Arthur Eze is one of the most famous oil moguls in Nigeria. He has been in the business for the longest time and is known to own an oil exploration block.
Currently, the billionaire serves as the CEO of Atlas Oranto petroleum which is one of the biggest privately owned Nigerian exploration and production groups. The company was founded in 1991 and it currently operates in different countries in Africa including Ghana, Ivory Coast, Nigeria, and others. Its assets are spreads across Africa including Equatorial Guinea, Nigeria, etc. Atlas has 22 oil and gas licenses in 12 jurisdictions across Africa.
1. Emeka Offor
Net Worth: $ 5.8 billion
Age: 66
Industry: Diversified
State of Origin: Anambra
Emeka Offor is one of the most successful businessmen in Igbo land and Nigeria at large. He has contributed deeply to the economic growth of the country. He currently heads Environmental Remediation Holding Corp (ERHC) where he serves as its CEO. He is also among the board of directors of EEDC.