Unless you are always attending super-boring parties or you're somebody who is always drunk in hate, you have to admit that there are some super hot female DJ in Kenya. They are really stunning and killing beauties that we can't overlook the swags they bring to the Dj world in Kenya.
Well let's be fair, except you are from Kenya, you may not understand how much Kenyan men thirst for these hot beauties in a male-dominated world. But they find consolation in watching and following every move these ladies make. And these women, recognizing how slaying their bodies are, flaunt them on social media with utter confidence. From flaunting their curvaceous figures to posing their hips in tempting positions, they make sure that men crave for them.
Apart from rating them A+ for being irresistibly hot and for melting the hearts of Kenyan men into tiny little pieces, we laud them for consistently bringing all kinds of hot music mixes that get us move our feet incredibly even when we don't want to.
Below are the five Kenyan female DJs with the most alluring bodies:
See Also: 10 Popular Kenya Gospel Music Artists
1. DJ Pierra
Not only is DJ Pierra very hot and undoubtedly the sexiest female DJ in Kenya, but so are her productions. Through her works, she has drawn unending attention to herself and triggered the discussion of feminism in the DJ world. It is always a pleasure listening to the gorgeous DJ. She's now almost 35 years old but still remains that slaying DJ at the turntable. If you think she isn't all that hot, you could ask Nonini. He grabbed her hips in his latest video, so he perfectly understands how irresistibly gorgeous she really is.
Pierra is a single mother of one – a daughter – whom she had with her mystery boyfriend Shawn. She's also a former actress and radio host before she took on DJing as a profession. Her major role in a Nigerian film, Love Comes Around won her the Best Supporting Actress at the annual Nollywood 2015 African Film Critics' Awards, held in Los Angeles.
With her tons of experiences working in the media world – TV, Radio – Pierra is swimming in entertainment, plus she owns and manages her company C3 which specializes in research, evaluation, and production. Check her out.
2. DJ Dii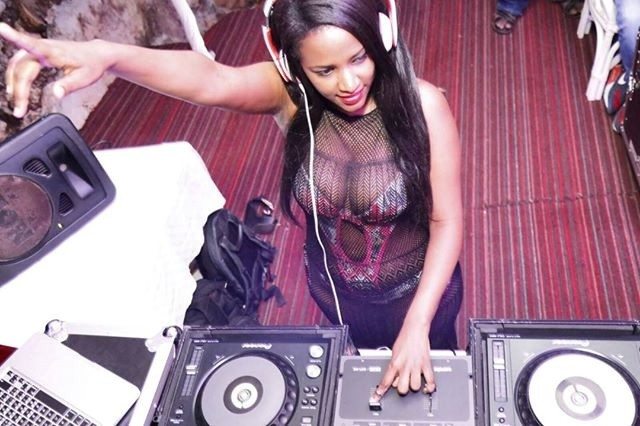 This pretty face is the woman behind your most preferred jam and she is called DJ Dii. With such great looks on her downside, it makes sense, to literally call her butt 'wicked'. She has a sexy body that makes her look exceptional in anything she wears. Everything about her body is killing and inviting, from her honey-like face to her princess' toes, she is just so cute a DJ. See for yourself.
However, the girl isn't without brains, DJ Dii sure knows how to make money too. Not that she has it easy just because she is female, and Dii shared that female DJs don't have any special treatment from the gig. Speaking of the challenges in her chosen profession, Dii said many event organizers think a female can't do as good work as a male DJ, thus female deejays end up not getting any shows. Despite that, DJ Dii isn't likely to give up on the gig that pays the bills.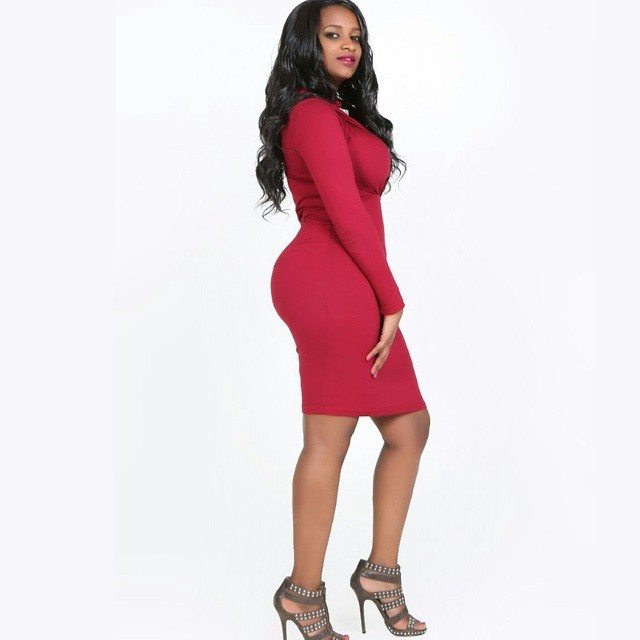 See Also: 7 Female Celebrities Whose Fans Wish They'd Be Married By The End Of The Year
3. DJ Shanize
Shanize is a gospel Dj with one of the sexiest hips in Kenya. Even though she is not on the side of worldly entertainment, Shanize knows she is really sexy and does not bury this fact. She makes sure she does not miss out on getting men thirsty for her.
In all, she is close to Rev. Cathy Kuina and does not forget she is called to do God's work. DJ Shanize has not revealed much about her personal life, but her Twitter motto captioned "Live life Love God be humble work hard follow your dreams," a hint of what her inspiration is. But don't think her life is boring because the single hotty sure knows how to catch some fun – behind the entertainment gig of course! where she's always all smiles.
See Also: 5 Female Celebrities Who We Can't Resist Their Bikini Bodies
4. DJ Tabz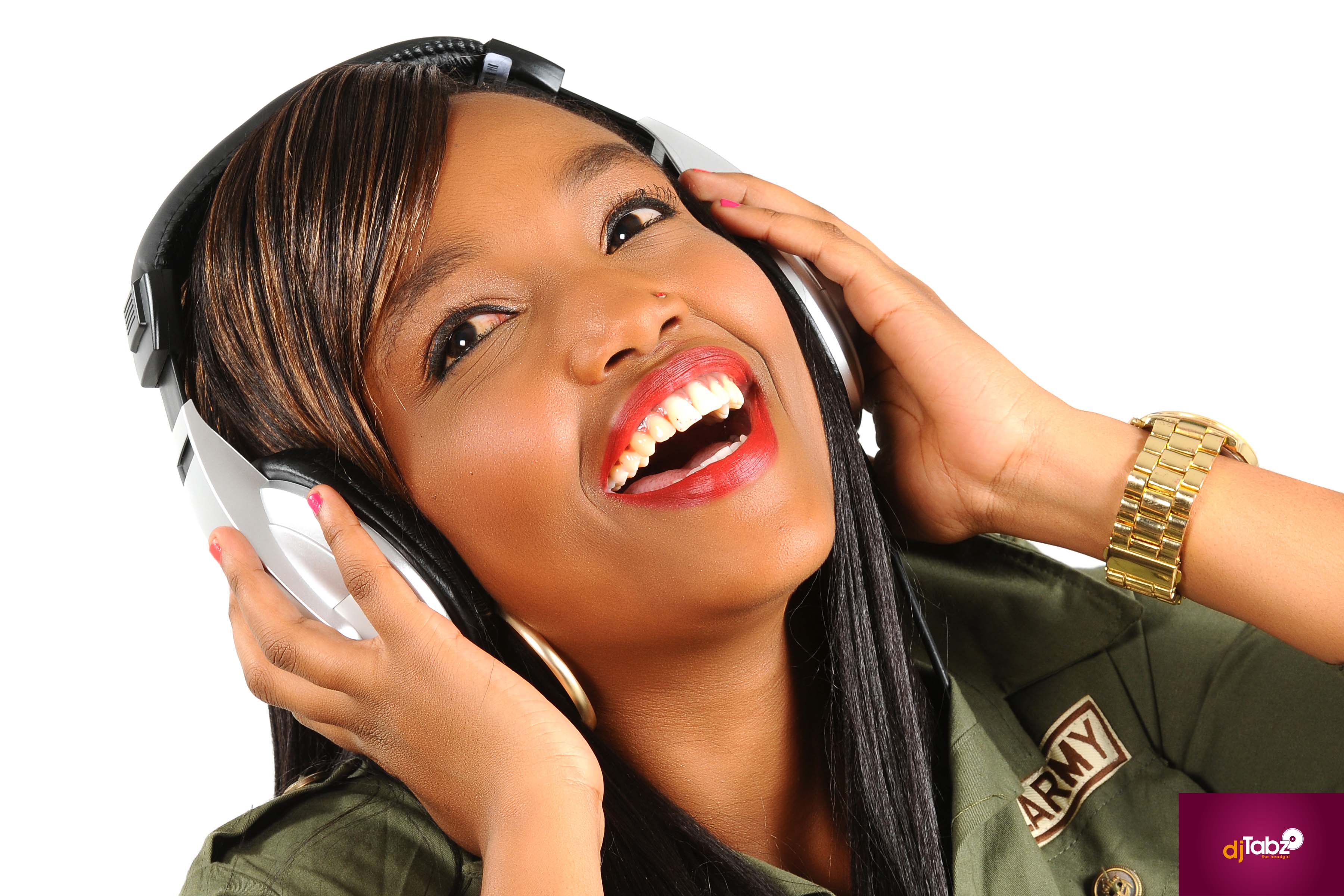 DJ Tabz is so damn stunning that our hearts can barely stand it. She has a very young face as well as remarkable curves. Apart from being one of the famous and talented DJs with hot mixes in Kenya and doing God's work as a gospel female DJ, she has the full capability of breaking some necks. Her career as a DJ has garnered the G10 Talent Groove Award – one which started as a high school passion.
If you think swapping music/songs is all qualification she's got, you're way in on a big surprise. Besides being a DJ, Tabz holds a Bachelors degree in Law and had joined Kenya School of Law to complement her degree. Plus, she's single and ready to mingle!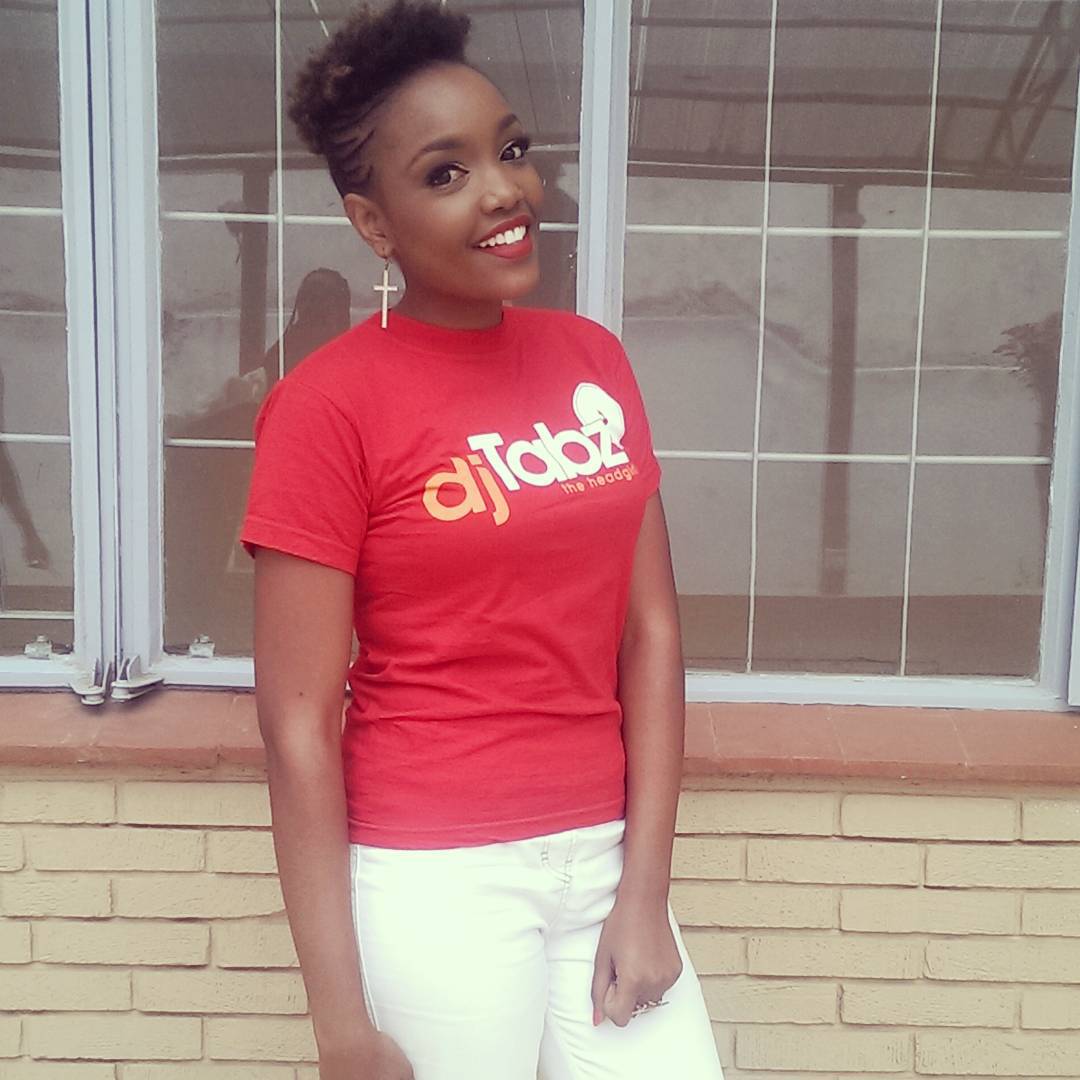 5. DJ Malaika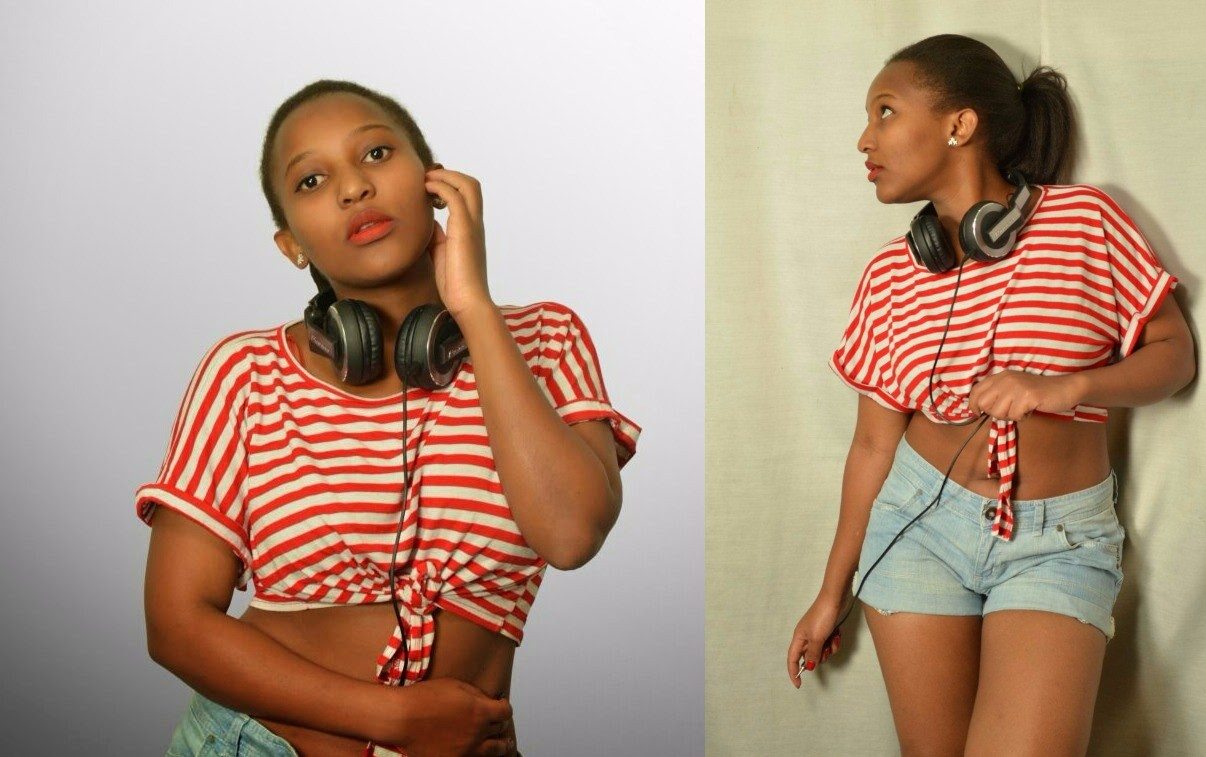 DJ Malaika is a fast-rising DJ based in Nairobi and among the hottest female DJs in Kenya. She has a sparkling personality and knows how well to captivate the hearts of her audience. She is already witnessing a meteoric rise in her career which is a testament to her abilities. In no time, she will certainly be categorized as one of the most sought-after female performers in Kenya. Her most distinguishable feature is her well-constructed hips. Seems curvy hips is now a prerequisite to becoming a model or DJ in Kenya, right? Well, nobody is complaining, after all, we all love the sight!
But curves aren't all Malaika knows how to flaunt. She has a personal website where she displays the latest music, news, videos & tour dates. Her passion for music and deejaying was formed after she arrived in Nairobi and enrolled at Red Berry DJ Academy.
Ever since DJ Malaika has graced almost every club in Kenya and other East Africa countries, making her a popular name on TV and radio. She is currently a resident DJ in top clubs and a VDJ at Tripple P and also revealed plans to study music production and invest her time and resources in the lucrative industry.