Much like the British invasion of the 60s, k-pop music is taking over globally. Several groups now have hundreds of millions of fans all over the world. Many award ceremonies, including the VMAs, have also created categories for the best k-pop act. In spite of all this frenzy, one cannot help but feel that some of these Korean bands are a tad overhyped. This is largely due to their cookie-cutter mold of music which is often lacking in originality. So, which k-pop bands do we think are overrated in 2019?
5 K-pop Groups We Think are Overrated in 2019
1. BTS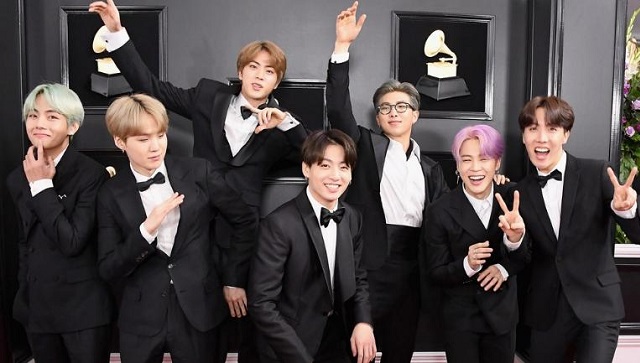 BTS is undoubtedly the most popular Korean music act ever. They have not only topped the Billboard 200 albums charts but have won several awards. The seven-man band has also been named amongst the most influential persons in the world and even addressed the 2019 United Nations General Assembly. Despite all these achievements, we cannot help but feel that the band is somewhat overhyped. Their vocal control and techniques are weak and run a risk of being messed up in the nearest future.
Secondly, their live performances have been uninspiring of late while their choreography has deteriorated. Another problem with BTS is that their recent wave of singles seems designed to pander to the market. This is a departure from the social, psychological and personal commentary that they are loved for. In the end, one may not really blame BTS for their viral fame as the band has a dedicated fan base who tend to blow everything they do out of proportion.
2. Blackpink
Another band that consistently makes it to the list of overrated k-pop groups is Blackpink. Blackpink is arguably the most successful female Korean music act. They have won several awards, and are the first female k-pop act to perform at Coachella. However, there are several aspects of their music that leaves much to be desired. The group does have some excellent rappers but their vocal strength is quite average. The same goes for their dancing skills, which are neat, but not that creative. Another reason why Blackpink makes it to our list is their deficient discography.
Despite being so popular, the group does not have a Korean language full-length album to their name. All they do have are EPs as well as several singles. Finally, another problematic issue with Blackpink is that all of their recent songs are starting to sound alike and repetitive.
3. Wanna One
Wanna One is a band that has recorded many achievements in just a few years of existence but it is ironically this same feat that has us thinking that they are overrated. The band was formed off the back of the popular talent show, Produce 101, and gained instant fame as a result of that fact. They, therefore, did not have to do much work in order to become popular.
Another issue that Wanna One has is that their music is beginning to sound bland. Their songs lack depth and do not sound catchy. This is not a good omen for a group that is still in its infancy and this is also why they make it to our list of overrated k-pop groups.
4. Momoland
Momoland is another k-pop group we think is overrated. The seven-girl band only came into existence after winning a show which some claimed was rigged in their favor. Asides that allegation, the group have a knack for being unoriginal. It is either their songs are eerily similar to their past works or is a complete rip-off of another band's song. Another strike against Momoland is that their songs are often disjointed with misplaced rap parts as well as cringe-worthy melody. It is therefore easy to dismiss Momoland as just another bunch of pretty and average-talented ladies. However, one can also argue that the fault does not lie with them but with their management.
See Also: 10 Popular K-pop Groups That Disbanded In 2018
5. Twice
Twice is the 3rd female band which makes it to our list of overrated k-pop groups. Even though the nine-girl ensemble is one of the most successful k-pop exports in the world, one cannot help but feel that their fame is somewhat undeserved. Firstly; there is nothing extraordinary about their dancing and singing skills, and their live performances are a bit drab. Secondly, the quality of their songs has consistently declined after their debut hit album. Later singles lack vocal and melodic quality, and the group seems to be content to rely on past glory. This has resulted in their music being recycled; with the same structure and beat being repeated over and over again.