Kenya has her usual proud, ambitious and hardworking single celebrities and like every other single people, they live life on their own terms. As might be expected, most of them fear commitment and think it is not worth embarking on. Of course, we do know being either single, engaged or married does not make anyone special, but does it mean these single mature celebrities are not ready to get down with just one person? It seems they want more, just like Oliver Twist!
However, in the abstract, a man's stock value does not actually decrease as he ages unlike a woman's stock value and as such a man can take a good time while searching for the right woman he feels he wants to count the remaining years of his life with. Hence, the single male celebrities might on their own take as much time as they want, but how about the ladies considering the fact that they are not friends with time?
When it comes to celebrities, we might never know all their private affairs especially the ones they decide to keep at bay from public knowledge, but these 40-something celebrities always get us thinking. We can't help but wonder why they are still bachelors and spinsters for so long even when they know age is no longer smiling at them. Using the like of Maina Kageni, whom we never saw with anyone and who is still very much available in the market. Could it be they are keeping their love life miles away from the public or what? Whatever the case might be, below is a list of Kenyan single celebrities who are taking a fair walk with age but are yet to walk down the aisle anytime soon.
See also: Intriguing Reasons Why You Should Abandon Everything And Get Married
1. Sheila Mwanyigha
The lady whose voice exudes stunning passion and depth is yet to sing in a life companion to her life. Sheila has a voice that you could call golden, and has achieved a lot too as a celebrity, but how about considering marriage someday? That we can't say for sure as she appears comfortable being single. Though she is bathed by male attention, Sheila has been unable to pick one she can walk down the aisle with. Could it be that she has been taught a severe lesson by heartbreak probably too many time? Anyway, it's not unlikely as she's been mingling with the likes of bad boys such as Prezzo.
2. Munene Nyaga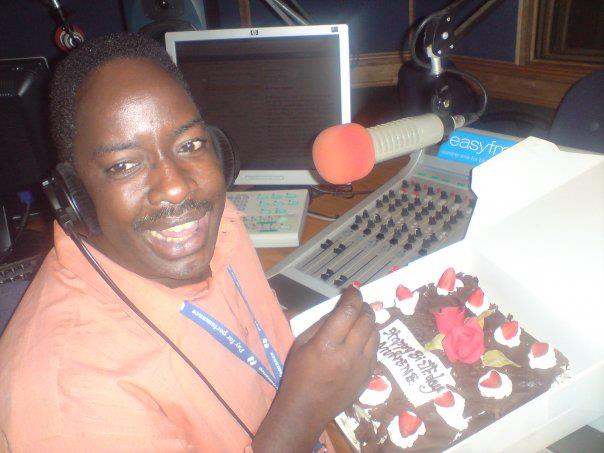 Could it be that Munene Nyaga is single in any kind of way? Well, rumor has been running wild that he does have a Mrs. Right who he made up his mind to hide from the world. The Nation presenter is well-known close-mouth about his personal life. He owns a simple home in one of Nairobi's famous suburbs and welcomes anonymity like he doesn't care about being popular again. Anyway, there is still no proof that he has ever walked down the aisle.
3. Caroline Mutoko
Whether or not you like this powerful woman, you can't deny the fact that she has achieved a lot for a woman. But, have you ever wondered what love life would be like? Each time Caroline Mutoko is brought to focus, people come together on two points which are first, they marvel at her stunning achievements as a power-woman, and second, they wonder about her love life. If at all Caroline Mutoko, the unofficial representative for eternal bachelorette does decide to walk down the aisle, our lives will definitely turn upside down. But, the former Kiss 100 radio queen has been straightforward towards her resistance to marriage ever since she became famous. You are right to say that the strong force in feminism is a small-Oprah of sorts.
4. Cess Mutungi
A delighted provocateur, Cess Mutungi has never picked interest when it comes to discussing marriage topics. The only time she was spotted locking lips with a man was when she kissed…Maina Kageni. She has by her own unmitigated will, wonderful nature of displaying careful and persistence at what she does and sheer, hard work invented a strong-built reputation for her personality. Maybe and just maybe, she just doesn't see where a man will fit.
Don't Miss This One: 10 Types Of Boyfriends That Can Never Be Faithful To You
5. Maina Kageni
Maina, as much as we know about a man's stock value we urge to at least practice what you preach. Maina always dishes out very good advice for a living but worryingly at 40+ years of age, can't prove that it has done all the work for him. Needless to say, his personality exudes "relationship guru" as he plays a role that spans being one and even also a relationships therapist, yet we haven't seen the effect of that on him.
Maina persuades, endears and allows his audience in ways unthinkable. I am only wondering why the most famous presenters of the past decade hardly take a shot with a date. We are well-aware that the ladies love Maina and as might be expected, a single Maina is much more attractive or alluring to fans than a taken one, but you just have to be committed.
What Do You Think Their reason Might Be? Tell Us In The Comment Section Below: