Africa is the second-largest continent in the world just as it is the second most populated. Unfortunately, it is regarded as the poorest continent but this does not mean everyone in Africa is poor; African kings are some of the wealthiest people in the continent. Many African countries have embraced democracy and abandoned monarchy. However, countries like Swaziland, Lesotho, and Morocco are still ruled by kings.
To be recognized as a king in Africa can be very rewarding but some of the richest kings in Africa worked hard for their wealth, building successful companies and investing in profitable business entities. Others inherited their wealth and there are those who exploited their people to accumulated the fortune they command.
None of the Kings In Africa Is Wealthier Than the King of Morocco
1. King Mohammed VI 
Date of Birth: 21st of August 1963
Reign: Since 23rd of July 1999
Country: Morocco
Estimated Net Worth: $2.6 billion
Source of Wealth: Investments
The wealthiest of all the kings in Africa is King Mohammed of Morocco. His fortune is derived from his control of SNI (Société Nationale d'Investissemen), one of the leading Moroccan investment holding companies with property valued at over $10 billion.
King Mohammed also owns a considerable amount of the world's phosphate reserves. It is essential to point out that SNI has a 48% stake in Morocco's largest bank, the Attijariwafa. On top of that, it controls stakes in Marjane Holding, Managem Group (a mining company), and a mobile telecoms company named Inwi. With his plethora of investments, it is not a surprise that his net worth has been approximated at $2 billion.
Key Takeaway
1. King Mohammed of Morocco is the richest king in Africa and one of the billionaires of the world.
2. He is the oldest son of Hassan II and his second wife Lalla Latifa Hammou. His father was king from 1961 until he died in 1999.
3. He became the crowned prince and Heir Apparent on the day he was born.
4. King Mohammed of Morocco has a bachelor's degree in political sciences, a Diplôme d'Études Approfondies (DEA) in public law, and a Ph.D. in law.
5. The Morrocan King is a multi-lingual who speaks Arabic, Berber, English, French, and Spanish.
2. Oba Obateru Akinrutan, King of Ugbo land
Date of Birth: 1950
Reign: Since 2009
Country: Nigeria
Estimated Net Worth: $300 Million
Source of Wealth: Oil
Obateru is the Olugbo and Paramount Ruler of Ugbo Kingdom, an oil-rich town in Ilaje local government area of Ondo State located in the southwestern region of Nigeria. Oba Obateru is the founder and creator of Obat Oil, one of the leading privately-owned oil trading companies in Nigeria.
Obat Oil currently owns over 50 gas stations all over Nigeria and a contemporary storage facility that is capable of storing over 65 million liters of petroleum products. It is also among the major tank firms in Africa.
In addition to that, King Oba Akinrutan owns a huge collection of prime residential and commercial properties in Nigeria and London. For example, he owns the Febson Hotels and Mall in Abuja. He is also known to have a fleet of luxurious cars including a custom-built 2012 Rolls Royce similar to that of Queen Elizabeth II. He has an estimated net worth of $300 million.
Key Takeaway
1. At age 32, Oba Obateru received a prophecy that he would be a crowned king. After over two decades, this prophecy came to pass after he was allegedly approached to be the king by some segments of the ruling house in the kingdom who were angry that one person monopolized the throne.
2. He is vastly regarded as the richest king in West Africa and of course in Nigeria.
3. The traditional ruler is the first black man to purchase the 2014 model of the Bentley automobile.
4. The Oba's best ways of relaxation include exercising, reading books about the Yoruba kingdom, listening to music, among others.
3. King Mswati III of Eswatini
Date of Birth: 19th of April 1968
Reign: Since 25th of April 1986 
Country: Swaziland
Estimated Net Worth: $250 million
Source of Wealth: Investments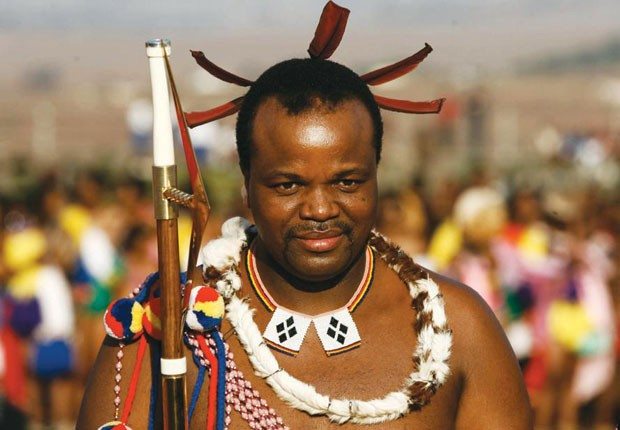 King Mswati is among the continent's wealthiest royals and his riches are majorly from investments in several business ventures. King Mswati III controls Tibiyo TakaNgwane, a big holding investment company that owns major stakes in two major sugar refining companies – the Royal Swaziland Sugar Corporation and Ubombo Sugar.
Tibiyo investment company also owns stakes in Parmalat Swaziland which is a dairy company; Swaziland Beverages, a spirits manufacturer; as well as the Swazi Spa Holdings, a hotel chain in Swaziland.
In addition to all of that, the king gets millions of USD for the upkeep of his enormous family and extravagant lifestyle.
https://twitter.com/AfricaFactsZone/status/1189597237137027073
Key Takeaway
1. He became king at age 18 and as a result, was the youngest king ever crowned not only in Africa but the world at large.
2. King Mswati III is married to 35 wives and has over 30 children.
3. He has been hugely criticized for living lavishly while the people of his country wallow in poverty.
4. Adeyeye Enitan Ogunwusi Ooni of Ile-Ife
Date of Birth: 17th of October 1974
Reign: Since 26th of October 2015
Country: Nigeria
Estimated Net Worth: $70 million
Source of Wealth: Investments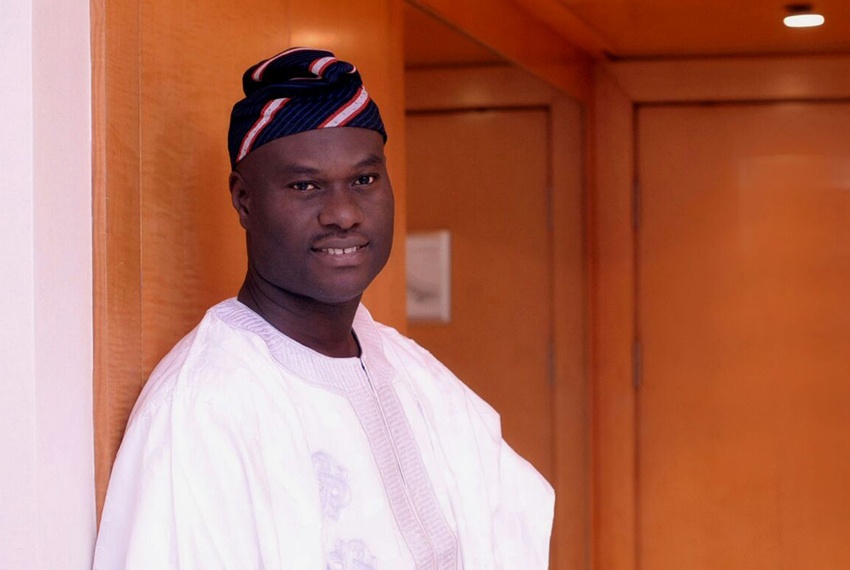 Adeyeye Enitan Ogunwusi also known as the Ooni of Ile-Ife is the traditional ruler of Ille-Ife, a town in Osun State, Nigeria. The town is said to be the birthplace of the Yoruba race.
Ogunwusi has been king since 2015, following the demise of King Olubuse II. Oba Adeyeye holds several honorary doctorate degrees and is a member of the Global Real Estate Institute. He is also a member of the Insitute of Chartered Accountants of Nigeria. His net worth is estimated at $70 million.
Key Takeaway
1. Adeyeye was picked to be the crowned king among various respectable indigenes of Ile-Ife who were also heirs to the throne.
2. His name 'Enitan' was given to him by his mother while his grandfather named him Adeyeye, which means 'the crown befits the throne'.
3. Oba Adeyeye Ogunwusi comes from a large family and is the fifth child in a family of seven.
5. Otumfuo Nana Osei Tutu II
Date of Birth: 6th of May 1950
Reign: Since 26th of April 1999
Country: Ghana
Estimated Net Worth: $25 million
Source of Wealth: Mining Equipment, Property, and Jewelry
Otumfuo Osei is the ruler of the Ashanti kingdom, a gold-rich kingdom in Ghana. He got into power in 1999 and has ruled as the political and spiritual leader of the Asante people, the country's largest ethnic group.
The revered monarch set up a $12 million sales company called Transpomech Ghana in 1989, after working in several private and public organizations in the UK and Canada. This company offers mining equipment to numerous industrial and manufacturing companies in Ghana.
He also owns multiple properties in Ghana and South Africa. In addition to all this, he owns a collection of precious gold jewels.
Key Takeaway
1. He was groomed to be a king from an early age of 5 and is the youngest of five children.
2. Otumfuo Nana Osei Tutu II trained at the erstwhile Institute of Professional Studies as an accountant. The institute is currently known as the University of Professional Studies in Accra.
4. He holds a diploma in Management and administration which he obtained from Polytechnic of North London (now London Metropolitan University).