A person's name is their identity and individuality and calling out the name is one way we can get someone's attention. In Africa where culture and tradition still thrive, names often have unique stories behind them. From the day a person is born, the circumstances surrounding their birth, and several other factors can influence what name an African parent chooses for their child.
In Ghana, for instance, ethnic groups like the Akan, Ga, Nzema, and Ewe name a child based on the day they were born. So, children from this area bear names that correspond with the days of the week, although these names may not necessarily appear on official documents. The names come in pairs for male and female children. As such, a male child born on Wednesday is named 'Kwaku' while the female is 'Akua'.
Monday – Kojo (male),  Adjoa (female)
Tuesday – Kwabena (male), Abena (female)
Wednesday – Kwaku (male), Akua (female)
Thursday – Yaw (male), Yaa (female)
Friday – Kofi (male), Afua (female)
Saturday – Kwame (male), Ama (female)
Sunday – Kwesi (male), Akosua (female)
That being said, Ghanaians also bear other traditional names that have strong meanings attached to them. This article unveils 50 of these Ghanaian names for boys and girls, their origin, and meaning.
Unique Ghanaian Names and What They Mean
1. Adom
Gender: Male
Meaning: Help from God
Pronunciation: A- Dom
Origin: Akan origin
Most popular in: Akan
2. Gyasi
Gender: Male/Female
Meaning: Wonderful Child
Pronunciation: Ji-Yasi
Origin: Akan, Egyptian, and Ghanaian regions
Most popular in: Ghana
3. Botwe
Gender: Male
Meaning: The eighth born son
Pronunciation: Boo-twi
Origin: Akan
Most popular in: Akan ethnic group
4. Sika
Gender: Male/Female
Meaning: gold or money
Pronunciation: sik- aa
Origin: Ghana, Kenya, Bantu, and Tanzania
Most popular in: Ghana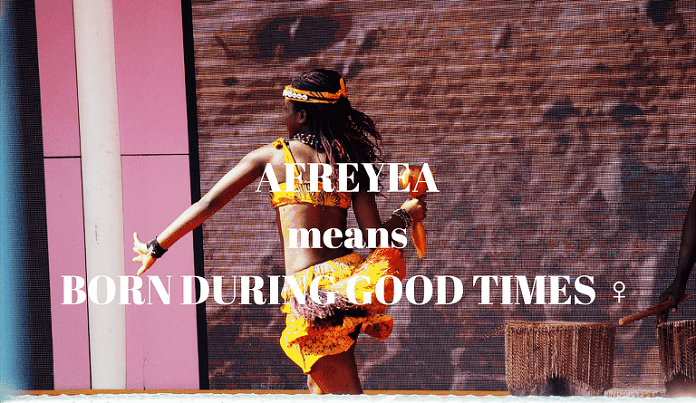 5. Mawusi
Gender: Male/Female
Meaning: In the hands of God
Pronunciation: Mow-shi
Origin: Ewe
Most popular in: Ewe
6. Thema
Gender: Female
Meaning: Queen
Pronunciation: The-ma
Origin: Akan, and Ghanaian origins
Most popular in: Akan
7. Deladem
Gender: Unisex
Meaning: Redeemed by a savior
Pronunciation: Del-a-de-m
Origin: Ghanaian:
Most popular in: Ewe
8. Afryea
Gender: Female
Meaning: The born during good times
Pronunciation: Afri-aa
Origin: Ewe
Most popular in: Ghana
9. Osei
Gender: Male
Meaning: Noble or Honorable
Pronunciation: O- Sei
Origin: Akan, Ashanti
Most popular in: Akan, Ghana
10. Ashuntae
Gender: Female
Meaning: Thank you
Pronunciation: a-shun-tae, ash(u)-ntae
Origin: Ashanti
Most popular in: Ghana
Fun Fact: Ashuntae is a variant of the Ghanaian name Ashanti
11. Kwassi
Gender: Male
Meaning: born on Sunday
Pronunciation: k-wassi
Origin: Ghanaian
Most popular in: Akan
12. Kosi
Gender: Male
Meaning: born on Sunday
Pronunciation: k(o)-si
Origin: Akan, Ghanaian
Most popular in: Akan region
13. Abina
Gender: Female
Meaning: born on Tuesday
Pronunciation: A-bi-na
Origin: Ghanaian
Most popular in: Akan Ashanti
14. Caimile
Gender: Male
Meaning: A family is born
Pronunciation: Kuh-Meel
Origin: Akan, French
Most popular in: Akan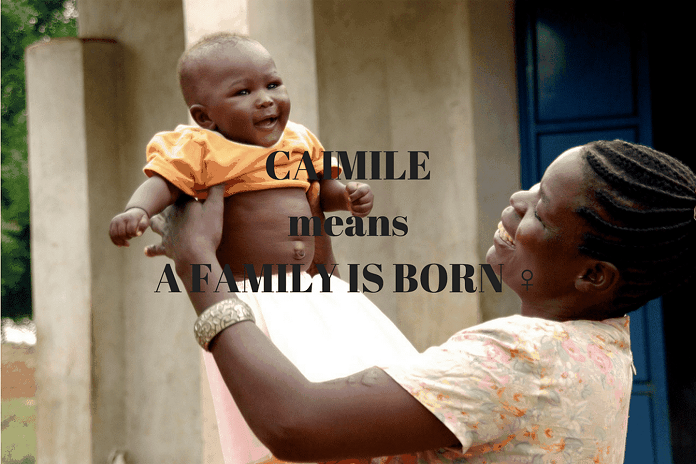 15. Ozigbodi
Gender: Female
Meaning: Patience
Origin: Ghanaian
Most popular in: Ghanaian
Do
Gender: Female
Meaning: A leader
Origin: Ghanaian
Most popular in: Ghana
16. Dofi
Gender: Male/Female
Meaning: the second-born after twins
Pronunciation: do-fi
Origin: Ghanaian
Most popular in: Ghana
17. Duku
Gender: Male/Female
Meaning: 11th born
Pronunciation: Du-Kuu
Origin: Ghanaian
Most popular in: Ghana
Funfact: Akan word duku also means "headscarf" or "handkerchief
18. Enyonyam
Gender: Female
Meaning: This is good for me
Origin: Ghanaian
Most popular in: Ewe
 19. Fifi
Gender: Female
Meaning: One who will add
Pronunciation: FEE-FEE
Origin: French
Most popular in: Ghana
Fun Fact: Fifi is derived from the name Josephine
20. Majid
Gender: Male
Meaning: magnificent
Pronunciation: Ma- gid
Origin: Islamic / Muslim
Most popular in: Ghana
 21. I'timad
Gender: Female
Meaning: dependence
Origin: Ghanaian
Most popular in: Ghana
22. Kakra
Gender: Female
Meaning: The second of twins
Origin: Arabic
Most popular in: Ghana
Fun Fact: The name Kakra is the most overused Ghanaian name in most love songs
23. Fenuku
Gender: Male
Meaning: born after the term or born late
Pronunciation: fi-nu-ku
Origin: Egyptian, and Fante
Most popular in: Egypt. Ghana
24. Likem
Gender: Unisex
Meaning: Establish me
Origin: Ghanaian
Most popular in: Ghana
25. Lumusi
Gender: Female
Meaning: Born face downward
Pronunciation: Lu-Mu- zhi
Origin: Ghanaian
Most popular in: Akan
26. Nana
Gender: Female
Meaning: favor, grace, or mother earth
Pronunciation: NUN-Nah
Origin: Ghana
Most popular in: Ghana, Hebrew, Japanese, Kenyan, Spanish, Swahili
27. Nanyamka
Gender: Female
Meaning: God's gift
Pronunciation: Nan-Yam Kah
Origin: Ewe
Most popular in: Ewe
28. Ye
Gender: Female
Meaning: The elder of twins
Pronunciation: Ye
Origin: Ghanaian
Most popular in: Ghana
29. Serwa
Gender: Female
Meaning: noblewoman, rich, jewel, and wealthy
Pronunciation: Sere waa
Origin: Ghanaian
Most popular in: Ghana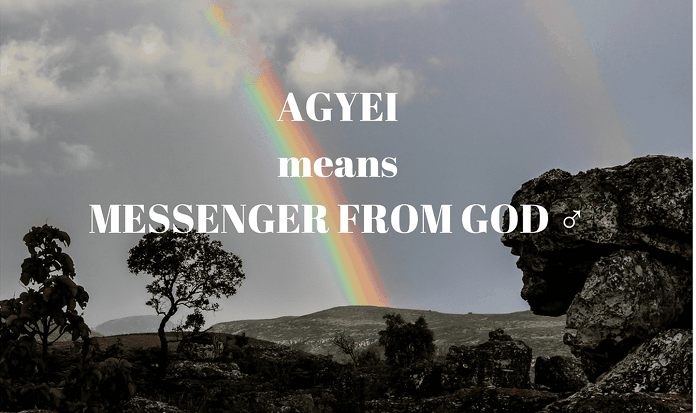 30. Agyei
Gender: Male
Meaning: Messenger from God
Pronunciation: Ad-Jay
Origin: Ghanaian
Most popular in: Ghana
31. Tawiah
Gender: Male/Female
Meaning: First-child after twins
Pronunciation: Taa-WIY-aa
Origin: Ghana
Most popular in: Ashanti
32. Tsoenamawu
Gender:  Male
Meaning: To leave it to God
Origin: Ghana
Most popular in: Ghana
33. Wafaa
Gender: Male
Meaning: faithfulness
Pronunciation: Wa-fa-a
Origin: Ghana and Arabic
Most popular in: Ghana
34. Xoese
Gender: Female
Meaning: Hope
Origin: Ewe
Most popular in: Ewe
35. Yaayaa
Gender: Female
Meaning: Born on Thursday
Pronunciation: Yaa-Yaa
Origin: Ghanaian
Most popular in: Ghana
36. Ozigbodi
Gender: Female
Meaning: patience
Origin: Ghanaian
Most popular in: Ghanaian
37. Yihana
Gender: Male/Female
Meaning: Congratulations
Pronunciation: Yi-ha-na
Origin: Ghanaian
Most popular in: Ghana
38. Zuhrah
Gender: Female
Meaning: Lustre and brightness
Pronunciation: Zuh-ra
Origin: Arabic and Ghana
Most popular in: Ghana
39. Yao
Gender: Male
Meaning: Thursday born
Pronunciation: Ya-O
Origin: Ewe
Most popular in: Ghana
40. Tse
Gender: Male
Meaning: younger twin
Pronunciation: Se
Origin: Ghana
Most popular in: Ghana
41. Sabir
Gender: Male
Meaning: Persevering and patient
Pronunciation: Arabian
Origin: Arab
Most popular in: Ghana
42. Haniah
Gender: Male
Meaning: Happiness and bliss
Pronunciation: Ha- ni-a
Origin: Arabic and Ghana
Most popular in: Ghana
43. Kplorm
Gender: Male
Meaning: Guide me
Origin: Ghanaian
Most popular in: Ghana
44. Kaatachi
Gender: Male
Meaning: Supreme chief or a Leader
Pronunciation: Kaa-ta-shi
Origin: Ghanaian
Most popular in: Ghana
45. Ashanti
Gender: Male
Meaning: Undefeated, Divine, Peace
Pronounced as: uh-sh-AH-n-t-ee
Origin: Ghanaian
Most popular in: Ghana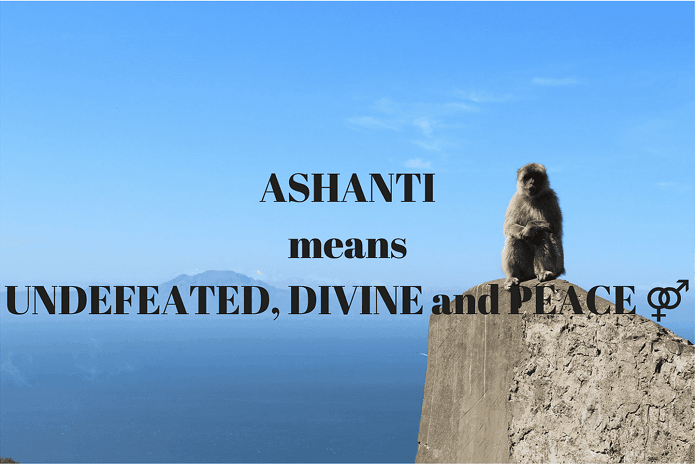 46. Kunto
Gender: Female
Meaning: The third child or the third-born
Pronunciation: KOON-taw
Origin: Ghanaian
Most popular in: Akan
47. Dodzi
Gender: Male
Meaning: Perseverance
Origin: Ewe. Ghana
Most popular in: Ewe
48. Ampah
Gender: Unisex
Meaning: Trust and faith
Origin: Ghanaian
Most popular in: Akan
49. Addae
Gender: Male
Meaning: Dawn or the morning sun
Pronounced as: A-d
Origin: Ghana
Most popular in: Ghana
50. Ababio
Gender: Male
Meaning: Kid that keeps coming
Pronunciation: Aba-bi-o
Origin: Ghanaian
Most popular in: Ghana
Ghanaian Names For Twin Boys and Their Origin
Panyin and Kakra – Akan
Atsu and Atsutse – Ewe
Ata and Atakuma- Ewe
Oko and Akwete – Ga
Ghanaian Names For Twin Girls and Their Origin
Ataa Panyin and Kakra – Akan
Atawo and Atawakuma – Ewe
Akwele and Akuoko – Ga
Ghanaian Names For Twin Boys and Girls and Their Origin
Ataa (Girl) and Atta (boy) – Akan
Atsu (girl) and Atsufi (Boy) – Ewe
Ata (Girl) and Atasi (Boy) – Ewe
Akwele (Girl) and Oko (Boy) – Ga
Most Common Names In Ghana and Their Meanings
Blewu — Patient/Slow
Bubune — Honor unto Him (God)
Butsorme — Think of tomorrow
Bubutor – Owner Of Honor
Dela — Saviour/Redeemer
Deladem — The Saviour has redeemed me
Delali — The Saviour lives
Delanya — The Saviour knows
Delanyo – The Saviour is good
Delasi — In the Saviour's hands/the Saviour has heard
Desiadenyo — All is good
Dodzi — Fortitude
Dogbeda — Pray
Domenyo — Kindness
Dzidedi — Comfort
Dzidudu — Dzidula
Afa — Peace/Calmness
Fafali — There is peace/calmness
Fiavi — Prince/Princess
Fiagbor – The King has come
Foli — First son
Gameli — There is time
Ganyo — Money is good
Galevo — Money is different
Dzidula — Conqueror
Dzidzeme — Peaceful heart
Dzidzor — Joy/Happiness
Dzidzorm — Dzidzorm
Dziedzorm — Glad I am
Edotomi — He (God) has heard us
Edemi — He (God) has saved/delivered us
Edrorlali — The judge lives
Edinam — Am lucky
Edinami — We are lucky
Dzifa — Comfort/Peace at heart
Dzigbordi — Patience
Dzordzoe — Righteous/Just
Dzorgbenyui — Good luck
Dzidzoli – Happiness is here
Edem — He (God) has saved/delivered me
Edemi — He (God) has saved/delivered us
Edudzi — He (God) has vanquished
Edotom — He (God) has heeded me
Edzordzi — It makes happinness
Edzordzinam — It made me happy
Edzordzinami — It made us happy
Edzordzinawo — It made them happy