Alison Lohman is an American actress who began her film and Tv career back in the late '90s. Although she's been on the scene since 1998, Lohman's big break came in 2002 with her performance as Astrid in White Oleander (2002). She went on to appear in Ridley Scott's Matchstick Men (2003), Hayao Miyazaki's Nausicaä of the Valley of the Wind (2005) and of course, Sam Raimi's Drag Me to Hell (2009). In all, Alison Lohman's career has seen her in over thirty films and Tv shows. But it goes way beyond numbers. The California-born actress has proven that she knows her onions; how else did Drag Me to Hell get her nominated as Best Actress in the Detroit Film Critics Society Award and Saturn Award? Out of the pool of many goods and betters, we have selected 7 of Alison Lohman's movies and Tv shows, with honest reviews and summaries. Enjoy!
7 Best Alison Lohman Movies and TV Show
1. Big Fish (2003)
Production Budget: $70 million | Box Office: $122.9 million | Running Time: 125 minutes
First on our list isn't Drag Me to Hell. There's just one we price higher than the blockbuster horror film and that is Big Fish. This 2003 American fantasy drama film is based on a 1998 novel by Daniel Wallace. It features the character Edward Bloom (portrayed by Albert Finney), a former traveling salesman from the South who has an incredible knack for storytelling. Now stricken with sickness, Bloom lays on his deathbed as he narrates tales of his action-packed life as a young adult (portrayed by Ewan Mcgregor) to his estranged son, a journalist (portrayed by Billy Crudup), who's trying to make amends with his father. The film was directed by Tim Burton and stars Alison Lohman, Ewan McGregor, Albert Finney, Marion Cotillard, Jessica Lange, Helena Bonham Carter, Matthew McGrory, and Danny DeVito.
2. Drag Me To Hell (2009)
Production Budget: $30 million | Box Office: $90.8 million | Running Time: 99 minutes
Released in 2009, Drag Me to Hell is an American horror film about a loan officer Christine Brown (Portrayed by Alison Lohman), who hesitantly denies a gypsy woman of a much-needed loan. One wouldn't blame Brown for the refusal to grant Mrs. Ganush the loan, as Brown was simply following directives from her boss. Vexed by Brown's decision, Mrs. Ganush releases a curse on Christine. A curse that will plunge her into the very depths of hell for eternity, after three horrible days of torment. The film was directed by Spiderman's Sam Raimi and stars Justin Long (as Christine's boyfriend), Alison Lohman, Lorna Raver, Dileep Rao, David Paymer, and Adriana Barraza.
3. White Oleander (2002)
Production Budget: $16 million | Box Office: $21 million | Running Time: 109 minutes
Adapted from Janet Fitch's novel of the same title, White Oleander features Alison Lohman as Astrid Magnussen, and her erratic mother Ingrid (portrayed by Michelle Pfeiffer). With her father long gone before she ever knew him, a now 15-year-old Astrid Magnussen is living in Los Angeles and is left to rely heavily on her self-centered mother, Ingrid. Ingrid poisons and murders her lover, a writer by the name Barry (portrayed by Billy Connolly) with white oleander for cheating on her and is sentenced to life in prison. Her young daughter, Astrid, is now left to the care of the state of California. The film is directed by Peter Kosminsky and Stars Alison Lohman, Michelle Pfeiffer, Robin Wright, and Renée Zellweger.
4. Nausicaä of the Valley of the Wind (2008)
Production Budget: $1 million | Box Office: ¥1.48 billion (in Japan) & $1.72 billion (Overseas) | Running Time: 117 minutes
Why Nausicaä of the Valley of the Wind? Well, in case you were wondering, this masterpiece is considered one of the greatest animated films ever made. Drawn from its 1984 version, Nausicaä of the Valley of the Wind is Disney's version of the Japanese animated post-apocalyptic fantasy adventure film. It is set in the year 1000 after an apocalyptic war, called the Seven Days of Fire, that destroyed civilization and created a poisonous forest teeming with giant mutant insects. The main character, Nausicaä, who serves as the princess of the Valley of the Wind, now explores the jungle and interacts with its creatures, so she could figure out a way for the creatures and humans to co-exist. The film is directed by Hayao Miyazaki and stars the voices of Alison Lohman, Patrick Stewart, Shia LeBoeuf, Uma Thurman, Chris Sarandon, among others.
5. Match Stick Men (2003)
Production Budget: $62 million | Box Office: $65.6 million | Running Time: 116 minutes
Matchstick Men
Fifth on our list of best Alison Lohman Movies and Tv shows is Matchstick Men. Set in Los Angeles, this 2003 Crime Comedy tells the complicated story of Roy Waller (Portrayed by Nicolas Cage), a con artist who suffers from severe Tourette's syndrome and obsessive-compulsive disorder. Roy and his protégé, Frank Mercer (portrayed by Sam Rockwell), who runs a fake lottery, selling overpriced water filtration systems to unsuspecting customers, are on the verge of a pulling off a promising swindle when a blast resurfaces from the past. Roy's teenage daughter, Angela (portrayed by Alison Lohman) shows up into the life of her estranged father and the equation gets more complicated. The film is directed by English filmmaker Ridley Scott and stars Nicolas Cage, Sam Rockwell, Alison Lohman, and Bruce McGill.
6. Flicka (2006)
Production Budget: $15 million | Box Office: $21,893,591 | Running Time: 95 minutes
Flicka is another novel-based film. This time, from the 1941 children's novel My Friend Flicka by Mary O'Hara. Although already adapted into a movie in 1943, Flicka adds a touch only time would allow. It features a rogue daughter Katherine "Katy" McLaughlin who nurses the dream of operating her father's Wyoming horse ranch. But her father has very different plans. Rob is preparing Katy's older brother, Howard, to take over the ranch and enrolls Katy into a private school where she finds it hard to fit in. This angers Katy and makes her go rogue, repeatedly defying her father's authority. One day while out in the fields, Katy spots a wild mustang, and gets drawn to the horse and decides to tame Flicka. She will never be the same.
7. Beowulf (2003)
Production Budget: $150 million | Box Office: $196.4 million | Running Time: 114 minutes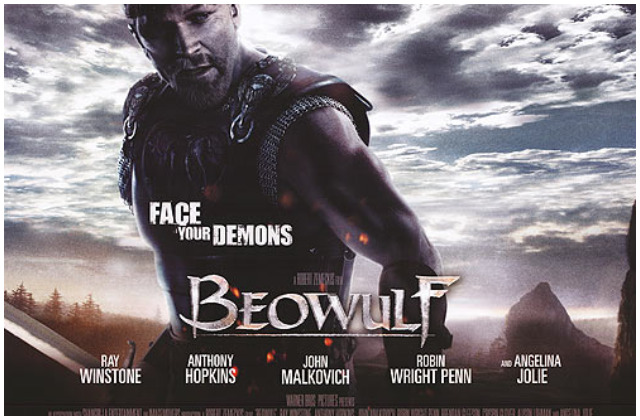 Beowulf is a 2007 British-American 3D live-action/computer-animated fantasy adventure film. Another classic among Alison Lohman's movies and Tv shows. It features the story of the legendary Geatish warrior Beowulf, who voyages to Denmark with his group of soldiers. They are met by King Hrothgar who expresses his need for a hero to slay Grendel. Grendel is a malformed creature with superhuman strength who had recently attacked and killed many of Hrothgar's warriors.
Beowulf would kill Grendel, but his attempt to kill Grendel's mother results in an ungodly truce that births another monster years later. The film is directed by Robert Zemeckis and stars the voices of Ray Winstone, Anthony Hopkins, Robin Wright, Brendan Gleeson, John Malkovich, Crispin Glover, Alison Lohman, and Angelina Jolie.