For different reasons, people tend to use dating apps in Nigeria; some are the shy type and don't know how to walk up to a lady and express their feelings, or a lady finding it hard to hook up with a guy she admires. If you are in any of these categories, you need not worry too much as technology has bridged this gap in hooking up with people or someone you admire through dating apps in Nigeria. Here, we will walk you through the 7 best dating apps you can explore in Nigeria to easily hook up with your "Mr. or Mrs. Right" as it applies to you.
The Effectiveness of Dating Apps in Nigeria
The search for a date in today's world fosters anxiety in many. You might have heard of bad experiences from a friend or someone else who had it wrong when searching for a lover online. Yes, online dating can bring a bad experience, but it also comes with its benefits. Many couples have found their perfect match at the opposite end of the screen. This can be your story too!
Although using dating apps in Nigeria to locate a suitable partner has its pros and cons, you still cannot deny the fact that it's effective and reliable. Using dating apps connects you to a potential partner who's compatible with you in terms of attractiveness or shares the same hobby and interests with you. This is made possible because while setting up your account on some of these platforms, you can set the preferences or interest you have which you would like your possible partner to also share with you. In this way, these apps, using a set of algorithms can easily match you with someone who shares the same interests as you.
The Top Dating Apps in Nigeria
The best dating apps in Nigeria where you can easily hook up with your partner are listed below. We have selected these apps after carefully considering them, the vaying user experiences, and their growth pattern over the years.
1. Bumble
Active Since: Initially released on December 2014
Owner: Whitney Wolfe Herd
Usage Statistics: Millions of people
Features: Free Video call/chat; Unlimited chats; Unlimited swipe; Spotify and Instagram account linked to the app; Snooze Mode feature
Bumble app is a free downloadable app for everyone where millions of people sign in to find dates, meet new people, and make new friends. The app also offers you the opportunity to chat with strangers, meet new friends or seek to expand your professional or social network for genuine matches and profitable connections. The Bumble app has made it easy for you. It is the first app to address the concerns of dating in single professionals by making it easy to connect with their matches in the same industry.
In addition, the Bumble app is built on respect, equity, and inclusion, so you need to be guided on the rules when making use of the app. Also, women are given preference here, that is, they're always the first to make the move. The women have 24 hours to get on a conversation with the men first, while the men, in turn, are given 24 hours to respond after the first conversation. But every match expires within 24 hours if not attended to by the user at the other end.
The Bumble app comes in 3 modes to fit your searches; Dates, BFF, and Bizz. For Bumble Dates, women are opportune to make the first move and this is typically where dates are made. On Bumble BFF, has features to enable you to make meaningful friendships when you are in a new city while for Buble Bizz, you can find dates in your industry.
General Features of Bumble App
The app has unique features that will make your experience of finding someone worthwhile. Check these out;
With the free version, you can meet new friends, make video calls and have an awesome date, or chat with your newly found partner. You can use the video chat features to express your feeling with your matches.
Swipe left and right as much as you can, it is called unlimited swipe as you meet new people.
Unlimited chats are also available with your right match.
Opportunity to share your musical and social interests with potential dates and friends as you link your Spotify and Instagram account with the app.
With this amazing app, you can Snooze Mode. That is, you can hide your profile whenever you want and still maintain your matches.
Bumble Premium Offers More Features
Though Bumble comes as a free dating app, the premium version enhances your experience. Here are a few advantages of using the premium version of the app;
You'll be able to see the person who swiped you right, that is your Beeline. Once your 24 hours matches expire, you'll be rematched. Meaning your matches will be extended.
The buzz is real because it is a genuine dating community and you'll find your ideal date or match.
Reviews and Recommendations on Bumble
Bumble app has a Support Team on Facebook or Twitter (@bumblesupport) or at [email protected]. Many users have praised them for this as these support channels avail them the opportunity to lodge their complaints and get a quick response from the support team.
2. Tinder
Active Since: Initially released on September 12, 2012
Owner: Match Group
Usage Statistics: 30 billion matches
Features: Photo verification feature; Noonlight features, 5 Super Likes (premium version); Interest feature; 'Like You' feature; Boost feature (premium feature); Rewind feature (premium version), etc.
Tinder app is also one of the most popular and highly recommended dating apps in Nigeria for hookups or even long-term relationships. With over 30 billion matches to date, Tinder is a place to meet new and exciting people. It comes highly recommended, especially for singles who are just entering the dating world, and the app is remarkably popular in Nigeria and Kenya.
Most people call it the most popular free dating app, some say it's the most dependable free matchmaker, but you can also casually use it when you need to meet up with matches. The hookup platform is one of the best when it comes to keeping a low-profile account. More than 40% of its users, use the app to boost their confidence, while 5% seek a meaningful relationship using the app. The app exposes little about your profile, it makes messaging a challenging one at the initial stage and it keeps your secrets, especially for a one-night stand hookup. Some Nigerians love this feature.
To make the best of Tinder as a Nigerian looking to find hookups, make sure your profile stands out with your best picture and a little description. This will make you look genuine and increase your matching potential. Once your profile is fully set, swipe right on a profile to like a person, and swipe left to pass. Once you also receive a Like, that is a match! You don't need to be pressurized. The double opt-in feature invented by the app developer allows for two people to show a mutual interest, so there could be a match.
It is also worthy to note that Tinder now has a strict verification process which ensures that only serious-minded people whose accounts have been verified are able to use the app and all its features.
Features of Tinder Free Version
The Tinder free app version offers mainly basic features which can enable you to find a match.
Photo verification
Interest features
For extra safety, use the Noonlight features to bring a plus for all your dates
Orientation feature for gay or bisexual relationships
Features of Tinder Premium Version
Tinder GoldTM is there to offer you more amazing features with a top-tier subscription.
With the 'Likes You' feature, you'll be allowed to see all your fans, saving you your precious time.
You can undo your last like or Nope, using the Rewind feature.
Unlimited likes for as many people as you choose.
Attract more attention by boosting your profile to the top for thirty minutes with the Boost feature.
Use your Passport to search for friends online without necessarily using your zip code.
5 Super Likes per day for a person, because sometimes you need to show how much you like the person.
User Reviews and Recommendation for Tinder
Tinder app is more than just a dating app. It is updated regularly to be one of the most engaging dating apps on the market. Nigerians who use the app say it is whatever you make of it. Some say it's an app that is supposed to keep you happier as opposed to searching for a serious relationship. While some users claim to have met their partners using the app. Some of these hookups are noted to have graduated into marriages which lends credence that Tinder is indeed more than a hookup app to Nigerians.
3. Badoo
Active Since: November 2006
Owner: Badoo Trading Limited
Usage Statistics: Over 22 million users
Features: Video chats; People Nearby; Encounters; Selfie request button; Rise; Super Powers; Blur intimate photo; Verified profiles; Clips
Link: Android,  iOS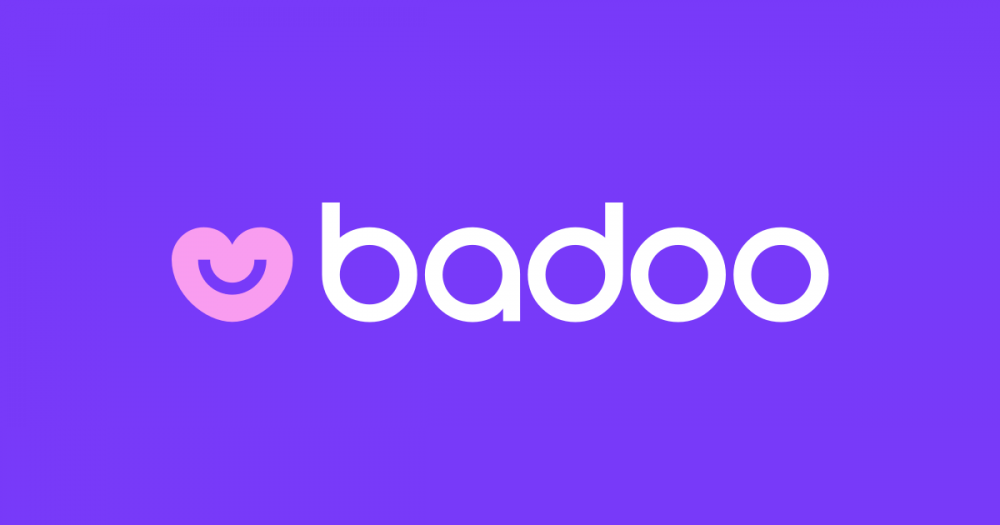 The Badoo app is a social network focused on dating. It allows Nigerians and indeed its users all over the world to meet new people, speak with them and find a date. With Badoo, you'll meet people who are genuinely interested in starting a long-term relationship, even local people near you. The app allows you to match with partners based on gender, age, and location, in addition to this, users can also rate photos of each other.
With its global usage, Badoo is a hit in Nigeria and it even stands out the more as one of the most downloaded dating apps in Africa. According to statistics, most of its users in Nigeria are based in Abuja and Lagos. And to add to its popularity, Badoo is adjudged one of the safest dating apps you can use. The developers regularly update and monitor its usage and won't hesitate to reprimand any form of inappropriate behavior.
After downloading the app on your device, you're expected to sign in first. Next is to select whether you want to meet new people to chat, date, or make new friends. You'll then be matched with others. Upload your photos and videos and share your interest to see friends with common interests.
Features on Badoo Free Version

The app has several features that make it user-friendly. Its main features are;
The 'People Nearby' feature allows you to see and connect with people living near you.
The free feature allows users to encounter each other and get immediate notification. Just swipe right (yes) and swipe left (no) on each other profile, and you'll get an instant notification.
Its video chat feature was launched in August 2017, so users connect in real-time, once they exchange messages
Women can request their male partner to send a 'selfie' using the 'selfie request button'. This gives the women safety, to be sure they're chatting with the expected person.
Badoo has a feature that enables you to detect explicit photos and warn you before opening them. This feature is called the Blur intimate photo.
You are sure to interact with only those whose profiles are verified, using the Verified profiles feature
Reveal your personality by recording answers to funny and easy questions.
Features on Badoo App Premium version
Though Badoo is a freemium service, you can opt-in for the premium version. The features include;
'Rise Up' feature allows you to pay for your profile to be visible on the site for a limited time.
The 'Super Powers' feature allows users to see more search results, as well as those that want to meet with you and confirm if you have read their messages.
Unlimited filters feature saves you the time of focusing on the wrong relationship and connecting with the right persons.
User Reviews and Recommendations for Badoo
Badoo app is recommended as the largest online social dating platform in the world and it stood out for this for many reasons which include its multiple communication methods, making it a diversified app. Their robust user verification process to reduce fake accounts has also ensured that people who turn to the app to find real hookups end up achieving their purposes.
4. MeetMe
Active Since: Not available
Owner: The Meet Group Inc.
Usage Statistics: Over 100 million people daily
Features: Nearby People list; Video Chat; MeetMe Credits, also known as Lunch Money; Gaming feature
MeetMe is an app that enables you to meet people around you. Everyday, over 100 million people use the app for different purposes relating to dating and hookups even in Nigeria. The app is designed with close similarity to other popular social media platforms like Facebook and Instagram. Unlike some of these social media platforms that allow you to connect with old and current friends, MeetMe on the other hand, allows you connect to with strangers. This on its own is not too healthy for teens connecting with a total stranger on the internet as it poses a great risk. But for matured singles, this might just be what you need to get started with your long-awaited hookup.
An additional feature on MeetMe is the 'MeetMe Credit' or 'Lunch Money feature. You earn the credit that allows you to build your profile and gain more views. It allows you to use various search filters to search for matches based on their relationship status, age, sex, location, and even their body types. To earn this credit, users have to be involved in various app activities like;
Frequent usage of the app through logging in on daily basis and viewing others' profiles regularly
Buying credits
Constantly interacting with other users on the platform
Playing games and connecting with "secret admirers" during the activity
To get started on the app; after creating an account, users are to set up their profile using an active Facebook account or an accessible email address. Then you verify your email and continue with your registration. After a few seconds, profiles of users in your local area will pop up. You can glance through the long list to gain public information about other users. Chat regularly and meet your fellow users in person, especially for those around you.
Features of MeetMe Free Version

The app has several features that enable users to enjoy a fulfilling experience. While it offers free services, there're other options to upgrade. Some of its free features include;
Nearby People feature: This feature gives you a long list of people living nearby to hook up with. This pops up as soon as you're through with your registration.
Video chat allows you to chat regularly and encourage meeting up with your match in person.
User Reviews and Recommendations for MeetMe
MeetMe is an innovative platform, combining social networking and dating features. Users also enjoy its gaming features which allow for a better dating experience. Users have also noted the robust engine the app runs on as it hardly ever crashes during usage which is one thing some other apps can't boast of even when you have to use the games and the chats simultaneously.
5. OkCupid
Active Since: 19 January 2004
Owner: IAC
Usage Statistics: More than 195 million matches daily
Features: Personalized Compatibility; Flirt; One-of-a-kind messaging system; Unlimited Likes feature (premium); Dealbreakers (premium)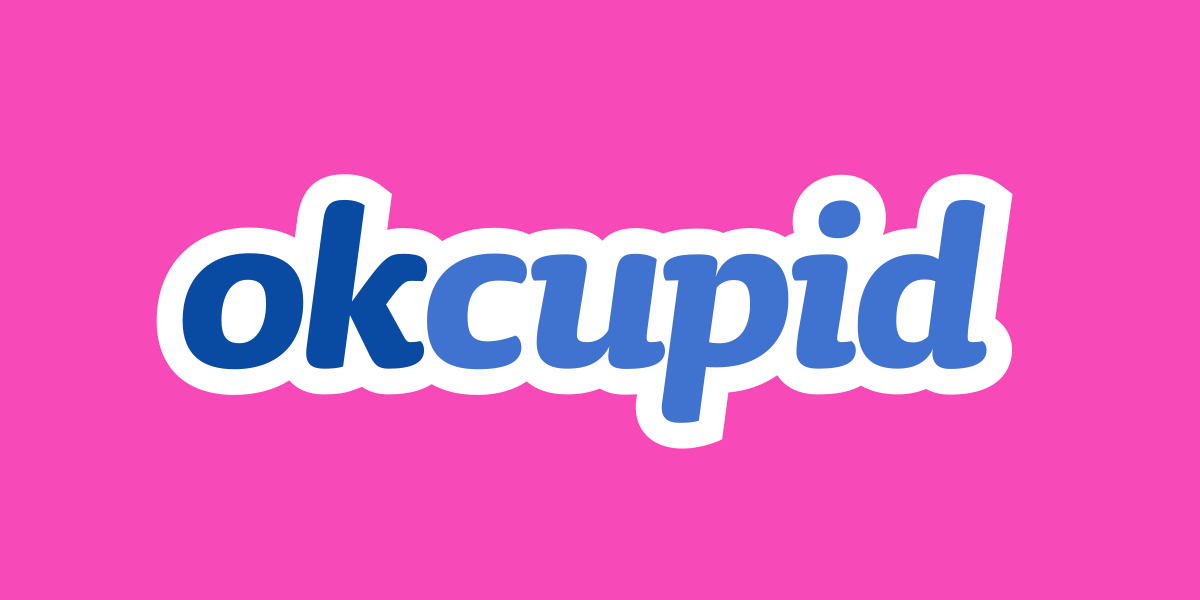 OkCupid is one of the most popular dating apps in Nigeria. It is a personalized dating app, providing its users with questionnaires to help singles find a potential match. It helps you find a match based on who you are and what you love (preference).
Great dates are borne out of the great conversation. That is why OkCupid shows off who you are beyond a photo. It is a free dating app that you'll like for what it offers! It does not discriminate just as love doesn't. On OkCupid, Nigerians can meet singles, connect, chat or have an intimate conversation using the app's one-of-a-kind messaging system. And if what you need is hookups or to find your love story, OkCupid is there for you.
Getting started on the app is not a difficult task. All you have to do is to create your profile, highlight what makes you special and unique. Then you will see a list of potential matches and you are free to make your choice from the over 60 different gender identities. Make sure to highlight your gender pronouns to make matches around you. You can also answer the unique questions on the platform to find your match and possibly get a hookup, and as always, a very good profile picture can be your first point of attraction to a potential match.
Features of OkCupid Free Version

Just like every other free dating app, OkCupid dating app offers both free and premium versions to its estimable customers. The free features available include;
Personalized compatibility: This feature allows you to meet similar people of the same interest and preference when you answer their unique questions on your terms.
Flirt: It helps you find love and build great connections to get on a date
Features of OkCupid Premium Version
See your likes: See your 'secret admirers' and likes without you having to like or admire them first
Unlimited Likes: Send unlimited likes for many matches
Dealbreakers: Match on what matters by setting Dealbreakers to see who is looking for you
User Reviews and Recommendations on OkCupid
Users of OkCupid in Nigeria have given nods to the app for how efficient its matching algorithm is and through it, several users have reportedly met people they feel they are almost 100% compatible with. Thus OkCupid comes highly recommended to Nigerians who are not just looking for a hookup but might also be interested in finding a life partner on the platform.
6. Hinge
Active Since: 2012
Owner: Justin McLeod (Founder, CEO)
Features: "We Met"; Compatible feature; "Your Turn" feature
Link: Android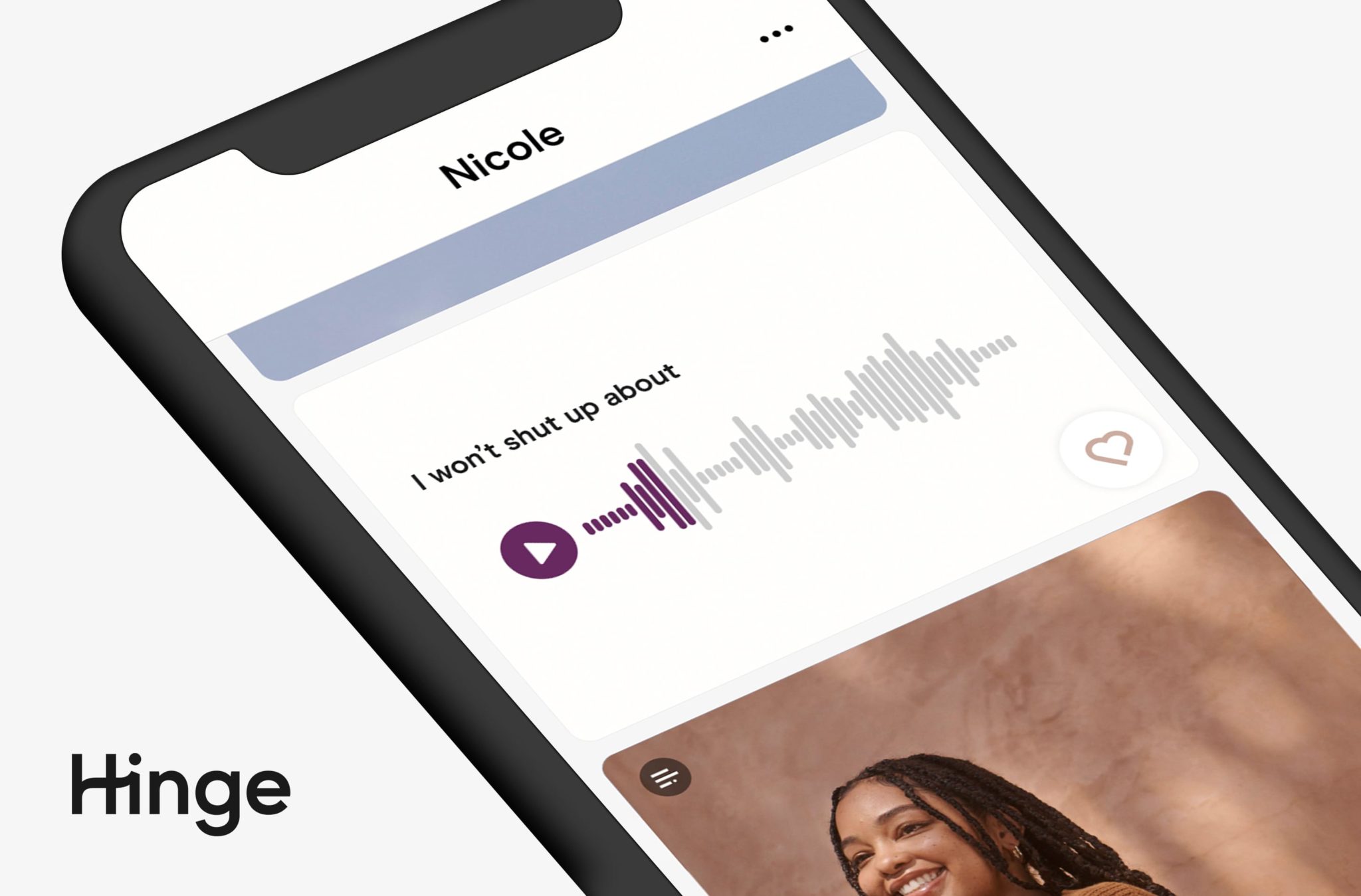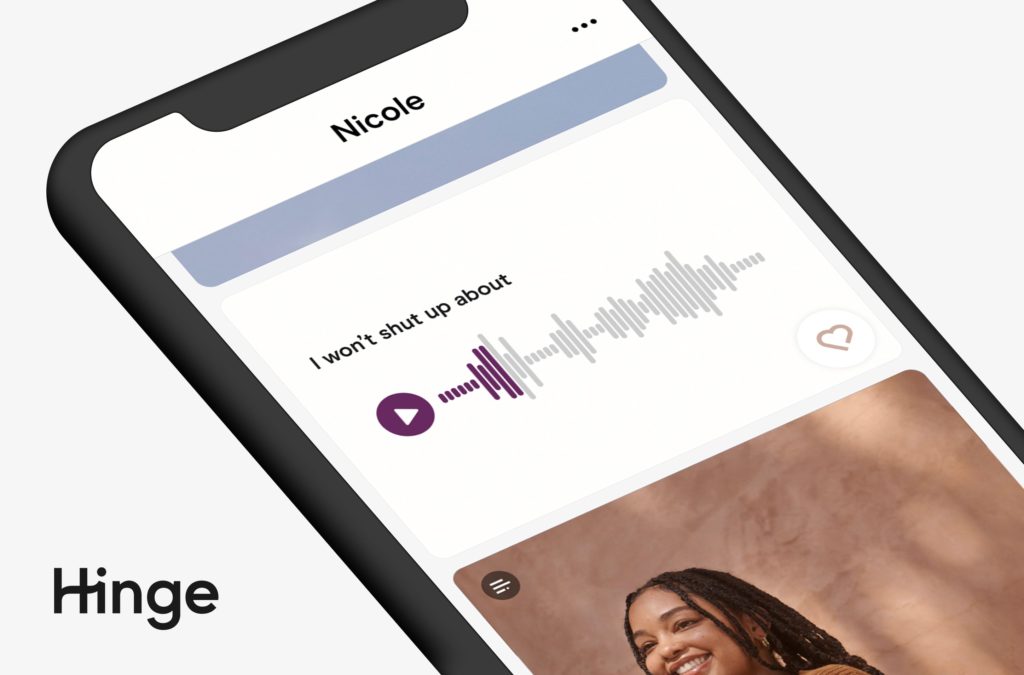 If you are seeking to hook up in Nigeria and begin a devout relationship possibly leading to marriage, and you're finding it hard getting one, We will recommend Hinge for you. Hinge is a dating app that was designed to not only get people to hook up but also explore the possibilities of spending the rest of their lives together. With Hinge, you can be in for the long haul.
To achieve this, Hinge allows for filtered matches based on religion, height, political interest and not just based on pictures as it is common with many other dating apps in Nigeria. Also, unlike some other dating apps, you cannot start sending messages to someone you like unless there's a match first. It also registers names of males who are ready for marriage and have expressed their desire to find a potential partner on the Hinge platform.
To get started on the app, all you need to do is to sign up and you'll be presented with a list of fellow users based on your profile/data preferences. These can be any or all of age, gender, proximity to your location, etc. If you like anyone on the list presented to you, you can begin sending messages to each other. And as it is common these days, you can build your profile faster by importing your pictures and other information from Facebook. One interesting thing about Hinge is that it matches you with people in your Facebook friend list, provided you have an account. It also recommends some tangible connections based on your Facebook profile.
Features on Hinge App
The Hinge app has many of its features tailored towards matching partners who have similar interests and are likely to spend forever with each other.
"We Met": This special feature allows for private matches so that couples can confirm their compatibility for a first date.
Compatible feature: This feature uses the Gale-Shapley Algorithm to recommend one user per day that is compatible with you and best pairing based on their likes and passes.
"Your Turn": Hinge is a dating app that allows you to send messages without requiring a "match" first. The "Your Turn" feature reminds you to continue a conversation you started.
The Hinge app isn't free to an extent but it has wide coverage in UK and US and there are many Nigerians on it who are based in those countries. If you want to enjoy a premium experience, such as, getting advance preference; seeing those who like you, etc., this is available when you purchase the Hinge Preferred Membership.
User Reviews and Recommendations for Hinge
Hinge is a dating app that is marriage-oriented. Based on the survey carried out 70% of its users wanted a "relationship-oriented app" going by their likes, commenting on stories or photos in a profile – this makes it recommendable for serious-minded singles. Being a relationship app, users also consider it as an alternative to endless swipes like some other apps.
7. Zoosk
Active Since: December 2007
Owner: Alex Mehr; Shayan Zadeh; Brad Henrickson; John Smart
Usage Statistics: 40 million users
Features: SmartPick feature; Advanced search filters; Online Now feature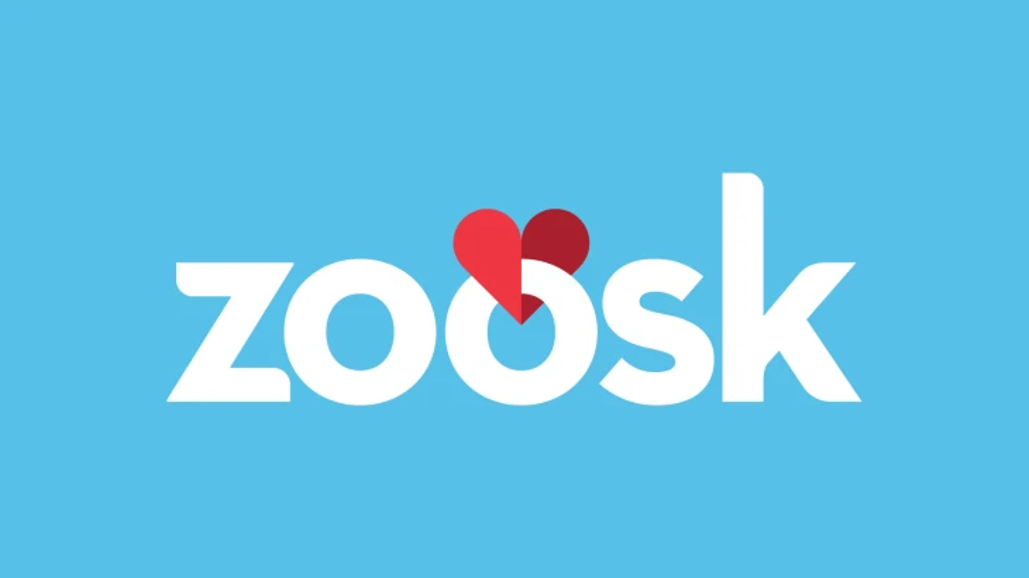 Zoosk which started as the first app to be integrated with the Facebook platform in 2007, looks to be one of the easiest dating apps in Nigeria for hookups today. Getting started on the app is as easy as connecting your Facebook or Google account to the Zoosk platform. Also, one interesting thing about Zoosk is that it doesn't force you to fill out detailed profile information, you can keep it as simple as possible, but this can make it a bit difficult in finding a compatible match.
Notwithstanding, you can still find your perfect match on Zoosk because with the combination of old-school dating approaches and high-tech dating algorithms, you are bound to get a wonderful experience. As it is with modern dating apps, you can search for people based on your common interests, you can wink at people who catch your attention, and check out profiles of someone who piques your interest. Zoosk is available on Android, iOS, as well as on web browsers.
The Zoosk mobile app allows you to swipe through photos to find a match and if you love what you see and are interested you can sign up on a basic Zoosk free trial account and explore more about the person. The Zoosk app offers a more easy and safe way to hook up with interesting singles in Nigeria if you have your preference and advanced search filters well set. To get the best of the app, here's how to get started.
After signing up on the platform, you'll need a good profile photo. Everyone knows how important this is. Your profile needs to be the best it can be and very authentic. It should start with a clear and recent photo of you accompanied by an honest bio which serves as your introduction. Next is to choose a fun display name. Fill out your other details and make them as easy as possible and describe your perfect match. Zoosk app is smart enough to learn from your preference and present a well-suited match over time.
Features of Zoosk App
Some of the unique features that distinguish Zoosk are;
Advanced Search Filters: It enables you to personalize and narrow down your search using criteria like age, location, height, body type, education, number of kids, and other preferences as determined by you.
SmartPick feature: It suggests behavioral matchmaking based on your preference and compatibility. Also, when the algorithm finds a perfect match, it stores them in the SmartPick feature for you.
 Online Now: It shows you who is online and ready to start a conversation with you.
The paid plan offers you the opportunity to send messages, access the Great Date virtual dating functionality, and use the SmartPicks.
Reviews and Recommendations For Zoosk
With its many years of existence, Zoosk has gotten better and improved on many fronts. Users of the app commend the nice interface it has and how well the app is being regulated to stop fake people from gaining access to it. Many others have also commented about meeting their partners on the Zoosk platform.
Summary List of the Best Dating Apps Trending in Nigeria
Bumble
Tinder
Badoo
MeetMe
OkCupid
Hinge
Zoosk
Conclusion
Having gone through the best dating apps for easy hookups in Nigeria, you must tread with caution and use any of these apps within the boundaries of what is permissible on the platform. Signing up to any of the apps places the world in the palm of your hands, so use the information to your advantage while you hook up with your best match in Nigeria.