Woozi is a member of the K-Pop boy group, SEVENTEEN, and he serves as the leader of the group's vocal unit. K-Pop is one of the biggest genres of popular music. Considering that, it is no surprise that the lives of stars plying their trade thereof are of massive interest to the public.
Woozi was born on the 22nd of November 1996 in Busan, South Korea; Lee Ji-hoon is his birth name. It is not certain if he is the only child of his parents or if he has a sibling. This is because he rarely talks about his family. Some fans have speculated that he has an older brother while others have insisted he's his parent's only child.
Ji-hoon's childhood was spent in the town he was born and this is also where he had his earliest formal education. His primary school education aided in building the career he has in music today, as he had the opportunity to learn about classical music as well as how to play the clarinet.
Things You Probably Didn't Know About WOOZI
1. Pledis Entertainment Stint
The growth of K-Pop has been facilitated by entertainment agencies where people who aspire to be stars and build careers in entertainment get the opportunity to audition. Upon passing your audition you are trained for a while before getting a career in either music, acting or modeling, and sometimes, these stars get to do all three.
There are over thirty of these agencies when Woozi realized he would like to have a career in entertainment; he decided to audition at Pledis Entertainment which is one of the much smaller agencies in South Korea. He passed his audition and trained with them for five years.
2. He Juggled School With His Career
Woozi was already aware that he wanted a career in music and because of this, Hanlim Multi Arts High School in Seoul was where he enrolled for his high school education. While he was at Hanlim, he juggled his studies with the training he was getting at Pledis Entertainment.
3. His Hobbies
It is obvious that Lee Ji-hoon has an affinity for music, but he has other interests. Baseball, playing the guitar, anime, and dogs are some other things he likes. In addition to that, the musician has a thing for playing video games.
4. He Was Influenced By American Pop Culture
K-Pop is heavily influenced by American pop culture and the entertainment industry in the United States. This is why Woozi's fascination with Hugh Jackman is not unfounded. He loves all the X-Men films and others that feature the actor. In terms of music, Chris Brown and Justin Bieber are the musicians he adores.
5. His Role In SEVENTEEN
Woozi is a renowned member of the boy group. The group is split into three units: Vocal Unit, Hip-hop unit, and Performance Unit. Ji-hoon is the leader of the first unit. What is not known about Woozi is that he was meant to be in the performance unit but his knack for writing and producing songs landed him in the vocal unit which he leads. Woozi has been described as the most hardworking member of the group, he is also the one who produces and composes most of their songs. The leader of the group, S.Coups believes he deserves to lead the group because of all he does.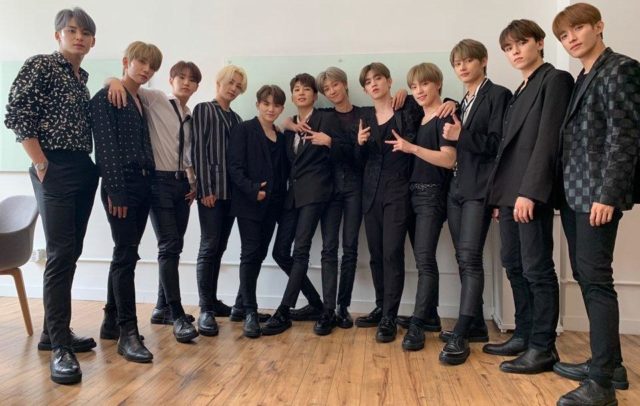 6. Nicknames
The group he is part of is made up of thirteen people, where each person has their own nickname. Lee Ji-hoon who already has the stage name Woozi goes by other names. He is known as Mr. Flourescent Colored Sneakers, Tofu, Documentary, and Soft Food. He is called these names for different reasons.
7. How He Joined Seventeen
Before his debut as a member of the group, Woozi was at first a cast member of the online program, Seventeen TV. When the program began, it featured eleven boys and the cast changed a number of times, with some boys leaving and new boys joining the program. By the end of the program in its fifth season, all the thirteen boys (including Woozi), went on to make up SEVENTEEN.