WayV is a seven-member Chinese boy band created by South Korea's largest entertainment company, SM Entertainment in 2019. It is one of the sub-units of the South Korean boy band, NCT even though they are independent and based in China. They made their debut on 17th January 2019 with the release of their first digital extended play titled, 'The Vision' and its lead single, 'Regular' which is the Chinese version of NCT 127's 'Regular'. Their septet lineup consists of Kun, Ten, Winwin, Lucas, Xiaojun, Hendery, and Yangyang. For some interesting things you probably didn't know about WayV members, continue reading.
7 Things You Probably Didn't Know About WayV Members
1. WayV Pre-debut
All WayV members were products of a pre-debut training team called SM Rookies, created by SM Entertainment in 2013 which has produced many artists and groups like Red Velvet and NCT. Among the seven WayV members, only Ten joined the company through SM Global Auditions while others were discovered through street casting, personal recommendations, and community entertainment shows.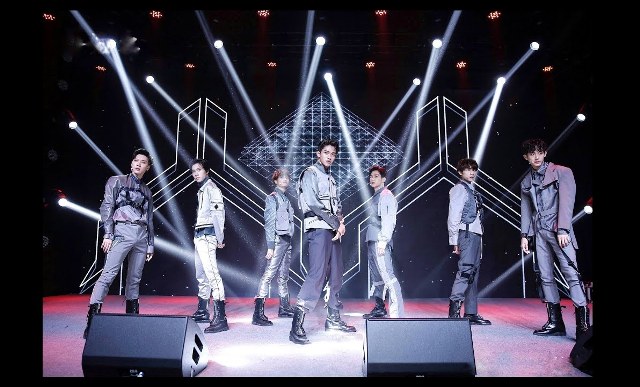 2. Some WayV Members Have Debuted in Different NCT Units
Quite a number of WayV members have debuted in different NCT units. In fact, it is only three WayV members, Yangyang, Xiaojun, and Hendery who haven't debuted with any NCT unit. Kun debuted with NCT, Lucas with NCT U, while Winwin and Ten made their debut with NCT 127 and NCT U respectively.
3. Almost all WayV Members Were Born in China
WayV leader, Kun was born as Qian Kun on 1st January 1996 in Fujian, People's Republic of China. Ten was born as Chittaphon Leechaiyapornkul on 27th February 1996 in Bangkok, Thailand. Followed by Winwin who was born as Dong Si Cheng on 28th October 1997 in Wenzhou, Zhejiang, People's Republic of China. Lucas was born as Wong Yuk-hei on 25th January 1999 in Sha Tin, Hong Kong, China. Xiaojun was born, Xiao Dejun on 8th August 1999 in Guangdong, People's Republic of China. Hendery was born as Wong Kunhang on 28th September 1999 in Macau, People's Republic of China while Yangyang was born as Liu Yangyang on 10th October 2000 in Taiwan, China.
4. They Are Managed By Label V
Even though WayV members were trained and created by SM Entertainment, they are managed by a Chinese company named Label V. Despite having four members of the boy band featured in NCT sub-units where they are still active, WayV is not promoted as an NCT group, however, SM Entertainment has suggested that it is still possible for WayV to integrate with NCT in the future. Also, the entertainment company is trying to show that WayV and NCT are two independent groups that have generated a lot of attention on social media with widespread confusion over the relationship between the two after WayV's first single is another version of NCT 127's 2018 single, 'Regular'. It is still not clear what the future holds regarding interactions and integration between WayV and NCT.
5. WayV Members' Education Records
The education history of WayV members is very interesting as the members are alums of prestigious schools. WayV leader, Kun is an alumnus of Beijing Contemporary Music Institute. Ten attended a selective co-educational British international school known as Shrewsbury International School located in Charoeng Krung, Bang Kho Laem District, Bangkok, Thailand. Winwin, on the other hand, attended The Central Academy of Drama. Lucas is an alumnus of The Tung Wah Group of Hospitals, the oldest and largest charitable organization in Hong Kong. Hendery studied Acting in Beijing, China. Xiaojun is an alumnus of Shanghai Theatre Academy while Yangyang attended International School am Rhein (ISR International School on the Rhine) situated in Neuss, Germany.
See Also: 7 Things You Probably Didn't Know About Kriesha Chu
6. They are Multi-Talented
Apart from singing, rapping, and dancing, a number of WayV members are multi-talented instrumentalists and multi-linguals. Kun and Winwin can both play the piano and equally speak Chinese and Korean proficiently. Ten also plays the piano, guitar and speaks Mandarin, Thai, English, and Korean. Lucas is a model who has walked the ramp for the Kye brand and likewise speaks Mandarin, English, Cantonese, Korean and a bit of Thai. Xiaojun on his part can play the piano, ukulele, drums, and guitar. Yangyang plays the violin and equally speaks Mandarin, English, German, Korean, and a bit of Spanish.
7. WayV Discography
So far, WayV has released three extended plays namely; 'The Vision', 'Take Off', and 'Take Over The Moon' with many hit singles. Their first extended play single, 'Dream Launch' peaked at No. 15 on the Chinese QQ Chart and No. 6 on the US World Chart while its second single, 'Regular' peaked at No. 9 on the Chinese QQ Chart and No. 3 on the US World Chart. Interestingly, their second extended play lead single, 'Take Off' peaked at No.1 on the Chinese QQ Chart.