Breakfast is the most important meal of the day as it provides the body with the needed nutrients to start the day. With these African breakfast ideas, you're bound to be supercharged and ready to take on your day.
African breakfast is spectacular because most can be eaten for lunch or even dinner. Also, they are delicious and easy to prepare. One great thing about most African meals is that they are really healthy and even keep well (that is they do not spoil easy). With that combination of advantages, African breakfasts are certainly the way to go to start your day every morning and who knows maybe you can even end the day with them. They are just that good.
Check out 8 of these African breakfast ideas below
1. Chai and Mandazi
This is an African breakfast that is particularly common in eastern Africa. Mandazi, also known as Mahamri is a special kind of doughnut that is made with the addition of ground cardamom seeds. Mandazi is best accompanied with Masala Chai, an Indian tea that has spices infused.
2. Pap and Akara
Pap and akara is a western African breakfast delicacy. Akara is made from peeled fermented beans, mixed with spices, onions, pepper, and deep-fried. Pap, on the other hand, is made from maize. Pap is like custard and made sweet. Akara goes well with a lot of things and can even just be eaten as a snack. Making of akara straight from scratch may be stressful but there are now numerous well-made powders that you can employ to get the goodness of akara in a few easy steps.
3. Kenkey
Kenkey is a Ghanaian breakfast food. It is quite heavy and can be eaten for lunch or dinner as well. Kenkey, also called dorkonu is made from corn and eaten with a pepper sauce and big fish (usually tilapia). Heavy breakfasts can tend to slow you down if eaten in large amounts but when the proportion is gotten just right, they allow you to be satisfied for longer and focus on all the tasks that one has at hand.
4. Boerewors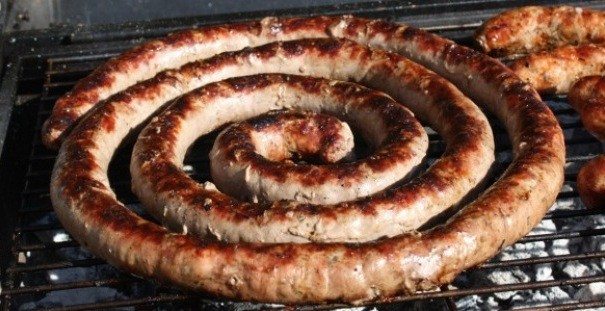 Boerewors are versatile South African sausages that can be combined with different dishes and had for breakfast, lunch or dinner. A lot of people like sausages and so Boerewors are certainly something that every African should try at least once. They can be served with scrambled eggs, bread, like an American hot dog, the choice is all yours.
5. Yam and Egg sauce
Yam is a tuber crop that can be steamed or fried to eat. Although plain in taste, it is a delicious combination of egg sauce. Egg sauce is practically scrambled eggs with more oil, vegetables, and spices.
6. Bread and Tea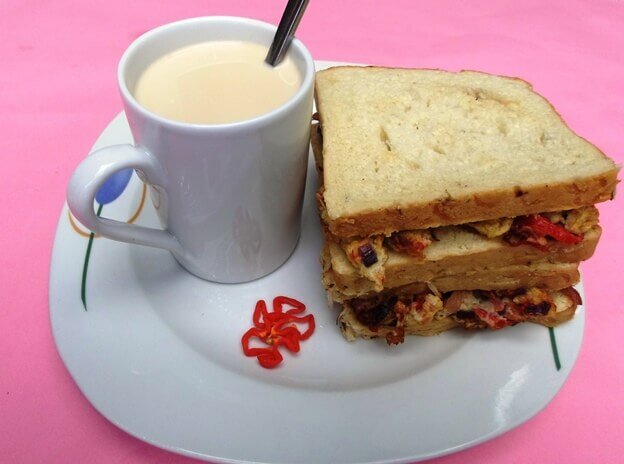 Bread and tea are the easiest African breakfast, although with English origins. The bread can be eaten plain or with your favorite bread spread (butter, jam, peanut butter), or scrambled eggs and bacon. 'Tea' in most parts of Africa ranges from hot chocolate and milk to green tea, to even coffee. The ease of preparation for bread and tea does not make it any less enjoyable and coffee can serve as an excellent pick me up on mornings when you need some encouragement to start the day.
7. Pancakes
Pancakes are a breakfast staple almost everywhere in the world. However, rather than having them with maple syrup or butter as is so common in the west, they can be made with an African infusion. These infusions can range from the addition of onions and peppers to even herbs and spices, sausages and cheese. These African infusions give it the zest and spice that is the signature of most African foods which do not rely on merely sugar to make it sweet.
8. Chips Mayai
Chips Mayai is a french fries omelette. The chips are fried first until crisp before the addition of whisked eggs to the pan. Chips mayai can be eaten plain or with a sauce. When made well, chips mayai tastes as good as it looks and is certainly more filling than plain chips.