Do you remember Joe McAlister from the sci-fi mystery drama Tv series, Under the Dome? Yes, he also voiced the lead character, Jake, in Jake and the Never Land Pirates; a super interactive animated Tv series for children showing on Disney Junior. For his incredible performance in the series, Colin Ford received the Young Artist Award and for his role as Dylan Mee in the family movie, We Bought a Zoo, he got a second nomination. Compared to other made actors and actresses, Colin Ford may not have been on the scene for too long, but his eighteen active years have seen him build a track record we can allude to; 45 movies and Tv shows with 9 nominations and three awards won. This article features what we've vetted to be the best 9 of Colin Ford's Movies and Tv shows; with clear-cut reviews and summaries as a topping.
9 Best Colin Ford Movies and TV Show
1. Captain Marvel (2019)
Production Budget: $152–175 million | Box Office: $1.128 billion | Running Time: 124 minutes
First on our list is one of Ford's newest, Captain Marvel. This superhero film based on the Marvel Comics character Carol Danvers trails Danvers' journey of becoming one of the universe's most powerful heroes when planet Earth gets wound-up in a galactic war between two powerful alien races. Captain Marvel is another masterpiece from the Marvel studio; a scintillating adventure from a hitherto unknown period in the history of the Marvel fictional Universe. Just months into its release, the movie grossed over $1 billion in the box office. The film is directed by Anna Boden and Ryan Fleck and stars Brie Larson, Samuel L. Jackson, Ben Mendelsohn, and Colin Ford among others.
2. Disconnect (2013)
Production Budget: NA | Box Office: $3.4 million | Running Time: 115 minutes
Disconnect takes us into the dark side of the internet's potential. It juxtaposes the lives of a former Marine (portrayed by Alexander Skarsgård) whose marriage is on the verge of chaos. And who unfortunately goes on a gambling spree while his wife (portrayed by Paula Patton) gets caught up in an online dating platform. Their failing marriage, a threatening identity theft, their pursuit for justice and the ensuing story would lead the couple down a path neither foresaw. Disconnect was directed by Henry Alex Rubin and stars Jason Bateman, Hope Davis, Colin Ford, Jonah Bobo, Andrea Riseborough among others.
3. We Bought a Zoo (2011)
Production Budget: $50 million | Box Office: $120.5 million | Running Time: 124 minutes
We bought a Zoo chronicles the true story of a single dad who, in a bid to get a fresh start for his family, does the unthinkable; he acquires a zoo. Through the help of his two children, a number of Zoo staff and a ton of mishaps, the small family navigate their way into restoring the zoo to its former splendor. The film is directed by Cameron Crowe and stars Colin Ford, Matt Damon, Scarlett Johansson, Thomas Haden Church, Patrick Fugit, John Michael Higgins, Elle Fanning, and Maggie Elizabeth Jones.
4. Every Day (2018)
Production Budget: $ 4.6 million | Box Office: $9.6 billion | Running Time: 97 minutes
Every Day is a romantic fantasy drama film based on David Levithan's novel of the same title published in 2012. It tells the story of a teenager Rhiannon (portrayed by Angourie Rice) who falls in love with a traveling soul who wakes every morning in an entirely different body, A. in the course of their love affair, A appears to Rhiannon in multiple forms through her friends. She will eventually realize this truth and believe that A is real all along. Every Day is directed by Michael Sucsy, Justice Smith, Angourie Rice, Debby Ryan, and Maria Bello.
5. Jack and the Beanstalk (2009)
Production Budget: NA | Box Office: NA | Running Time: 94 minutes
In this adventure film, Colin Ford plays the role of Jack Thatcher (Colin Ford) who sells a valuable possession for magic beans which grew into a giant beanstalk overnight. Jack then scales the giant beanstalk and finds himself in a magical and dangerous world to salvage Destiny (portrayed by Madison Davenport). Destiny had fallen prey to an evil giant who transforms her into a harp. For his incredible role in the movie, Ford received the Young Artist Award for Best Performance in a DVD Film – Young Actor. The film is directed by Gary J. Tunnicliffe and stars Gilbert Gottfried, Chloë Grace Moretz, Chevy Chase, Christopher Lloyd, James Earl Jones, Katey Sagal, and Wallace Shawn.
Tv Shows
6. Supernatural (2007 – 2016)
Production Budget: NA | Box Office: NA | Running Time: 38-45 minutes
Before they ever grow up to know their mum, Sam and Dean Winchester lost her to a demonic mystical being. Growing up, their father trained them to become soldiers. Asides teaching them about the mystical evil that lurks in the unseen realm, he teaches them to kill it. Supernatural follows the Winchester brothers as they traverse the lonely and mysterious back roads of the US, hunting and killing every evil supernatural force they find in their wake. The series is created by Eric Kripke and stars Jared Padalecki, Jensen Ackles, Katie Cassidy, Lauren Cohan, Misha Collins, Mark A. Sheppard, Mark Pellegrino, and Alexander Calvert.
7. Jake and the Never Land Pirates (2011–2013)
Production Budget: NA | Box Office: NA | Running Time: 25 minutes
Jake and the Never Land Pirates is an animation series that centers around a group of three children, two boys and a girl; Captain Jake, Izzy, and Cubby, pirates in Never Land, looking for a lost treasure. On their journey, they encounter adversaries; Captain Hook, Mr. Smee, and Tick-Tock the Crocodile. The series is created by Bobs Gannaway and directed by Howy Parkins, Jeff Gordon, and Broni Likomanov.
8. Under the Dome (2014)
Production Budget: NA | Box Office: NA | Running Time: 43 minutes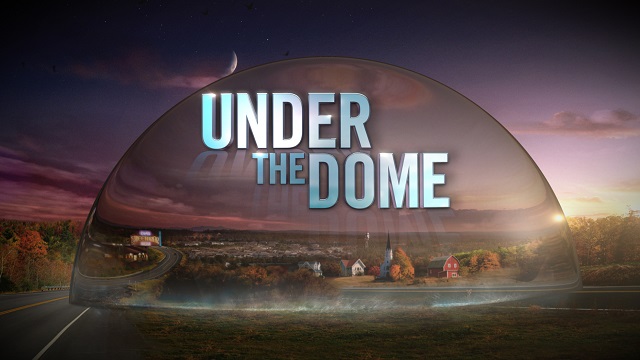 Under the Dome is an American sci-fi mystery drama series that features the story of the inhabitants of a small town, Chester's Mill. A massive, transparent dome abruptly settles on the town, cutting them off from the rest of the world. While the military tries to penetrate the barrier from the outside, those trapped inside struggle to survive as their resources deplete. The series is based on a Stephen King novel of the same name.
See also: Zoey Deutch Movies and TV Shows Ranked From Best To Worst
9. CSI Miami (2010)
Production Budget: NA | Box Office: NA | Running Time: 39–45 minutes
Next on our list of Colin Ford Movies and Tv shows is Crime Scene Investigation (CSI) Miami. CSI Miami is an American police procedural drama TV series showing on CBS. It trails the activities of a group of detectives posted to the Miami-Dade Police Department's Crime Scene Investigations. Colin Ford appeared as Cody Williams on the episode, Mommie Deadest.