Iyabo Ojo has reportedly earned over ₦200 million in net worth through her exploits in the movie industry. Thanks to her successful career, she lives in a Lagos mansion with her family.
A truly beautiful, bountifully talented, and bold woman, Iyabo Ojo is a Nigerian film actress, director, and producer who is equally one of the most gifted thespians in the industry. A very versatile actress, Ojo is blessed with the ability to interpret a wide variety of roles and has been hailed for her incredible prowess onscreen. Over the years, she has starred in several movies, including in the Yoruba part of Nollywood, rising to become one of the most recognized faces in the industry. She has also established herself as a businesswoman.
There is no gainsaying that the movie industry is a highly lucrative one. Through the ages, many actors and actresses have used their craft to earn huge fortunes for themselves. So, as expected, Iyabo Ojo has not only been busy starring in several movies and making people happy with her acting skills, she has also been making money for herself in the process. The exact figure of Iyabo Ojo's net worth at the moment is not very clear. This is because different figures have been presented by net worth calculators as the actress' net worth. At the moment, the actress is reportedly worth between $500,000 to $600,000. This translates to more than 200 million naira.
How Iyabo Ojo Made Her Over N200 Million Net Worth
Apparently, Iyabo Ojo has raked in quite a lot of money for herself through her career. There is no doubt about that, considering how far she has come and how many movies she has starred in. But did she make all her money from acting or are there other income sources for the actress?
Movie-making Fetches The Bulk Of Her Fortune
As expected, acting and movie-making are Iyabo Ojo's biggest money-spinners and financial stronghold. Over the years, she has starred in dozens of movies, establishing herself as one of the most talented thespians of her time. Born on 21 December 1977 in Lagos, Nigeria, the actress fell in love with acting when she was just a little girl and followed through on making her dream of acting as a profession come true.
Growing up, she followed her passion and explored her acting skills by getting involved in a drama group at her secondary school. During this period, she honed her skills and became even more confident in her gifts.
How Professional Acting Began For Iyabo Ojo
Iyabo Ojo attended the Lagos State Polytechnic where she studied Estate Management. When she graduated from the institution, Ojo, who was already burning with the passion to star in movies, made her entrance into the film industry. She registered with the Actors Guild of Nigeria (AGN) with the veteran and talented actress Bimbo Akintola and her first role soon came.
Iyabo Ojo landed her first film role in 1998 when she starred in the movie Satanic. The same year, she starred in the film, Agogo Ide. After getting married in 1999, she took a brief break from making movies but returned soon after to continue in the industry after divorcing her husband in 2001.
"36 Kiniun" Brought Her To The Limelight
In 2003, Iyabo starred in the drama movie called 36 Kiniun. The movie, which also starred other top thespians including Opeyemi Ayeola, Fathia Balogun, Alex Usifo Omiagbo, Muka Ray Eyiwuni, and others, gave Iyabo Ojo her breakthrough. The actress went on to solidify her stardom by starring in other top movies like Oro Lanre Pesije in 2005, Odun Baku in 2006, Olugbare in 2007, and Taiwo Taiwo in 2008.
The actress also appeared in the 2013 movie, Okanla which made some waves upon its release. She then wrote the script for the movie Silence in which she also starred in 2015. The same year, she gained lots of praise for her work in the movie Beyond Disability. In 2016, she starred in the movies Awusa and Ore before appearing in Gone to America in 2017.
At the moment, Iyabo Ojo is reported to have starred in over 150 movies and she is not done yet as she keeps churning out more productions, including the ones she stars in or the ones she produces or even the ones she stars in and also produces.
Iyabo Ojo Is Also A Movie Producer
Apart from starring in movies, Iyabo Ojo also produces her own. As a matter of fact, she produced her first movie, Bolutife in 2014. Since then, she has produced other movies including Okunkun Biribiri, Bofeboko, Esan, Ololufe, and many others.
It is noteworthy that the actress does not only produce movies, she now actually owns her own production company called Iyabo Ojo Films Production. The company has been behind the production of several films with varying themes touching on the Christian faith as well as love, marriage, and others. Her production company is another huge source of wealth for the star actress.
It is also noteworthy that Iyabo Ojo also writes the scripts for some of her movies and directs others, in addition to her production duties. Apparently, the actress has a lot going for her.
Iyabo Ojo Makes Money From Brand Endorsements
Apart from the fact that she makes a lot of money through her acting and movie production, Iyabo Ojo also rakes in money by endorsing different brands. As a superstar actress, brands ask her to endorse their products very frequently. Over the years, she has served as the brand ambassador for different companies.
The actress is the brand ambassador of Wholesalesnaija, a popular hair brand.
She is also the brand ambassador for Pretty_You_Couture, a clothing brand that deals in unique laces and fabrics.
The actress also serves as brand ambassador for Rixari Skincare and Spa
She also endorses Pragmatichomes, a Property Management Company.
Iyabo Ojo is also an ambassador for a sex therapy brand known as Tejigold.
The actress is also the brand ambassador for Speedy-Weightloss, a famous weight loss brand.
She also endorses Mav Herbals, a herbal medicine company.
In 2020, she bagged an endorsement deal with Pragmatic Home, a real estate firm.
Iyabo Ojo Has Won Numerous Awards
As expected, Iyabo Ojo has won awards for her work in the movie industry over the years. Let's take a look at some of these accolades below:
In the year, 2006, Iyabo Ojo won the Gold Award for Outstanding Performance.
The next year, in 2007, Ojo was awarded the Best Crossover Actress during African Film Awards in the United Kingdom.
The same year in 2007, the actress bagged the New Generation Arts & Culture Practitioners (NGACP) Honourary Merit Awards & Best Actress of the year.
The actress, in 2011, emerged the winner of the BOTRA Award for Excellent Performance on Stage Award
In 2011, Iyabo Ojo won the Best Feature Film at the Abuja International Film Festival.
The same year, in 2011, the actress emerged the winner of the Award of Excellence and Recognition by the Deluxe Magazine.
In 2012, Ojo won the Best Actress Award in a Supporting Role at the Best of Nollywood Awards
In 2013, The actress emerged the winner of the Best Actress of the Year during the CAMA Awards.
In 2015, she was named the Woman of the Year at Africa Mouthpiece.
In 2015, the actress was named the Best Actress of the Year (Yoruba) at the City People Movie Award.
She won the TikTok creativity award in 2020.
The actress, who is admired for her fashion sense, won the best dressed female award at the 14th Headies award in 2021.
She Is The CEO Of Fespris Limited
Iyabo Ojo is not just an actress who also produce movies, she is a businesswoman who has gone all out to make sure she has gotten all she wants. As an entrepreneur, the actress has channeled her energy into several businesses and now has a parent company for her different outfits called Fespris Limited.
Fespris Limited is a group of businesses that includes different outfits. The company was launched by Iyabo Ojo in 2017 and has since taken off. The different businesses under Fespris Limited include:
Spa services and a makeup studio to cater to the ladies
An arm of the company called Fespris World sells beauty products, including butt and hip enlargement creams
The company also runs an event management and ushering service
Fespris Limited also has a lounge and a beauty salon that caters to people
The company has a restaurant arm called Fespris Abula Spot which sells Amala and other local dishes
Her production outfit is also under Fespris Limited and it caters to film distribution, film production and trains aspiring actors and actresses.
The company also runs an interior decoration brand called Fespris Decor. Fespris Decor has become quite popular and has catered to the interior decoration needs of many people, including celebrities.
All these businesses are actively being run under the Fespris Limited imprint. Apparently, the actress rakes in quite a lot of money from her business ventures.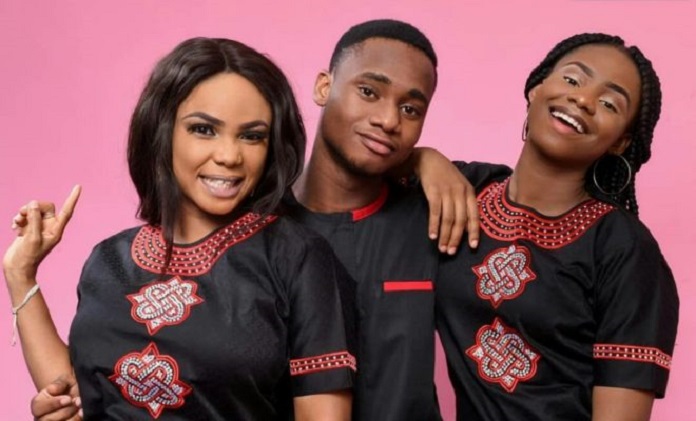 How Wealthy Is Iyabo Ojo Compared To Other Actresses?
It is true that Iyabo Ojo is a wealthy woman who has raked in a lot of money for herself from different sources over the years. She is also one of the most sought-after actresses in Nigeria in recent times. Also, with regards to movies made in the Yoruba language, Iyabo Ojo has established herself as a screen goddess. However, she is not among the wealthiest actresses in Nigeria at the moment. In fact, she is not among the top 10 richest actresses in the business.
Actresses like Genevieve Nnaji who has an estimated net worth of about N850 million and Mercy Johnson-Okojie with her estimated net worth of over N700 million are way ahead of Iyabo Ojo in wealth. Also, Funke Akindele, the respected screen diva who is regarded to be one of the most talented and most hard-working women in Nollywood is also richer than Iyabi Ojo with an estimated net worth of about N550 million.
Other actresses who are richer than Iyabo Ojo include Omotola Jalade-Ekeinde with an estimated net worth of N650 million, Rita Dominic with an estimated net worth of N550 million, Ini Edo with an estimated net worth of N450 million, Uche Jombo Rodriguez with an estimated net worth of N370 million and others.
This notwithstanding, with her over N200 million, Iyabo Ojo is still one of the very wealthy women in the Nigerian movie industry and there are many actresses that she is richer than at the moment. She is also considered to be among the wealthiest actresses in the Yoruba-speaking arm of Nollywood.
The Actress Owns A Mansion In Lagos
Apart from acting and other businesses she has set up, Iyabi Ojo is also into real estate investments. She owns land and buildings and is also a brand ambassador for a real estate firm. In 2020, when she was unveiled as a brand ambassador to the real estate company called Pragmatic Homes, the deal also came with a home for the actress who was unveiled alongside a fellow entertainer, the Fuji singer, Wasiu Alabi Pasuma.
At the moment, Iyabo Ojo is the owner of a huge mansion that is located in Lekki, Lagos State, Nigeria. This is where she calls her home. The actress first announced that she bought her mansion in July 2020. However, she released photos of the building in September that year. To unveil the home, the actress organized a housewarming party that was attended by her family members and friends, including A-List Nollywood actors and actresses who came to celebrate with her. Soon, the news that she bought a new home and the photos of the building took over the internet as fans congratulated her for the new acquisition.
The house is a massive one which has multiple rooms in it. The home also has a walk-in closet, as well as a pantry, and a gold-furnished dining room. There are also many more features that left fans and other observers stunned when photos of the building emerged. The exact amount of money she spent on the mansion is not known but it is clear that the actress spent a fortune to acquire the house, judging from how huge the mansion is and how extensive the interior decoration has been done.
The acquisition of the home shows the actress is not just all focused on how to make money and star in films, she also knows how to spend and enjoy the wealth she's accumulating.
She Loves To Give Back
For the record, Iyabo Ojo does not only make money and spend it, she also loves to give back to society. The actress owns an NGO called Pinkies Foundation which she uses to reach out to people in need.
Iyabo Ojo launched the Pinkies Foundation in May 2011. The main aim of the foundation is to cater to the children with special needs and also help the less privileged kids in dire need of help from their predicament. On May  1, 2016, the actress celebrated the fifth anniversary of the foundation at the R&A City Hotel, Ikeja, Lagos, and vowed to do all in her power to keep helping people in need.