Patrice Motspe owns a collection of luxurious cars that include a BMW 760 Li, a Bentley Continental GT, and a Mercedes Benz S65 AMG. He also owns Hawker 4000 business jet and a R69 million mansion
There is a lot to admire about South African mining billionaire Patrice Motsepe. He is a successful businessman with massive investments in the South African mining industry through his company – African Rainbow Minerals (ARM). The company mines minerals like gold, ferrous metals, base metals, and platinum in South Africa.
Motsepe's success story as a businessman dates back to South Africa's historic 1994 when late Nelson Mandela became the first black president of the rainbow nation. The businessman, like many other black African visionaries at the time, capitalized on the pro-black policies of Mandela's government to set up businesses that became hugely successful over time with good management.
Talk about money, the Tswana-born businessman has it in billions of rands and dollars, talk about cars, houses, and all the fine things money can buy, Patrice Motsepe has them all, so much so that he earned a mention on Forbes billionaire list in 2018; the first black South African ever to make the list. Looking at his current net worth of $3.1 billion, one can only imagine how many digits will be added to it in the future. While we wait to see that, check out how he spends all that money.
Exactly How Rich Is Billionaire Patrice Motsepe?
Going by Forbes estimate, the aptly named "Prince of Mines" is worth about $3.1 billion which he earned a significant portion of from the South African mining industry. Patrice Motsepe can be best described as the man who struck gold. He saw the huge potentials in the mining industry when the gold market was down on its knees in 1997. Thus when others were selling off their gold mines, Patrice was buying them at prices favorable to him. Being the son of a gold mine owner himself – Kgosi Augustine Motsepe, chief of the Mmakau branch of the Tswana people – coupled with his education in business law, he probably understood the business better than others at the time.
As an astute businessman, Patrice set up many subsidiary companies in the mining industry to provide various ancillary services in the industry. He is the chairman of Ubuntu-Botho Investments, founder of African Rainbow Minerals Platinum (Proprietary) Limited and ARM Consortium Limited, deputy chairman of Sanlam Ltd., and non-Executive Chairman of Harmony Gold Mining Co Ltd.
From his profitable investment in the mining industry, Patrice ventured into other types of businesses, and being good at what he does, he knows just where it is right to put his money. In the financial sector, he owns Ubuntu-Botho Investments (UBI) which he founded in 2003, Sanlam which UBI acquired in 2014, African Rainbow Capital (ARC) which is a subsidiary of UBI and has stakes in over 40 companies. It is also worthy to mention that Motsepe is the owner of Mamelodi Sundowns F.C.
Dissecting The Billionaire's Luxurious Lifestyle
For a man as rich as Patrice Motsepe, the wherewithal to purchase anything he wants seems to be the last thing that can ever stop him from splurging life. He is not only rich in rands, but also in dollars and perhaps many other hard currencies that offer better value for storing wealth in money. However, despite being a super-rich man, Patrice was described by Forbes as having a modest lifestyle. According to the publication, his only indulgence is his ownership of the Lucas Masterpieces Moripe Stadium based Mamelodi Sundowns F.C.
Apparently, the billionaire is not one to show his wealth unnecessarily in public or go about acquiring things that may be termed frivolities by the media. Though a seemingly modest man, some South Africans opine that Patrice was among the few privileged blacks to benefit immensely from post-apartheid government policies which according to them did not create a middle (black) class but instead concentrated wealth in the hands of a few fortunate black people.
Be that as it may, it is not questionable that Patrice Motsepe works hard enough to maintain his billionaire status. And even though he might not be seen wearing designer clothes or the most expensive pieces of jewelry, when it comes to luxury houses, cars and planes, the billionaire owes no one an apology for his choices.
How Many Houses Does Patrice Motsepe Own Within And Outside South Africa?
Available statistics have it that about 990 of all SA's super-rich have a primary residence in Johannesburg, 105 in Pretoria, 115 in Durban, and 380 in Cape Town. Where else could Patrice have his home if not where like minds like him are found. He has a home in Cape Town and for now, this is reportedly his only known abode in all of South Africa and the world except for his investments in real estate.
R68 Million Home in Cape Town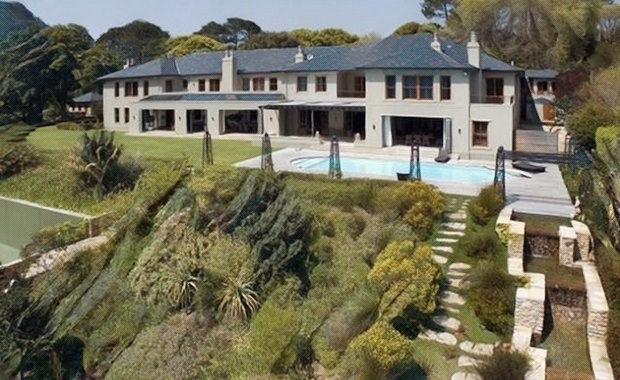 In the super prestigious residential suburb of Bishopscourt in Cape Town sits Patrice Motsepe's R68 million ($6 million) luxury retreat home where he is a neighbor to South African novelist, Wilbur Smith. The home which was built in 2008 was listed for sale in 2011 at the price of R98 million ($8 million), however, Patrice bought it in 2014 about R30 million less its offer price.
The baronial styled mansion which occupies about 12 000 square meters of land has no less than 6 en-suite bedrooms, an opulent lounge with a fireplace, a music room, a 24-seat dining room, cigar lounge, climate-controlled wine cellar, state-of-the-art theater, a billiard room, a gym and a 10-bay garage with car wash. Outside the house, you will also find a swimming pool, flood-lit tennis court, pavilion, and indigenous flora. Aside from all these, the mansion has a house for the estate manager and it is said that about R30, 000 is spent monthly to maintain the Motsepe residence.
Val de Vie Estate
Patrice Mostepe is one of the fortunate and foresighted South Africans who invested in Val de Vie Investment where he initially bought a 20% stake in the company. This made him a part-owner of the estate and as part of the deal, he got ownership of Pearl Valley estate, a 34 hectares equestrian farm, golf course, clubhouse, and no less than 200 residential plots.
What Brand Of Cars Does Patrice Own?
By all standards, a luxury multi-million rand house deserves not just one but a fleet of luxury multi-million rand cars. Patrice knows this too well and he has gone ahead to purchase and use some of the finest automobiles money can buy. Our count shows he has 4 luxury cars and a 5th one he reportedly bought for one of his sons. His fleet includes a BMW 760 Li, a 2007 BMW 750 iL, a Mercedes Benz S65 AMG, and Bentley Continental GT. He was rumored to have bought a Supercharged B7 Audi RS4 for one of his sons.
BMW 760 Li (R2 million or $137,425)
Special Features
Engine Displacement (cc)6592
Max Torque (nm@rpm) 850Nm@1550-5000rpm
Max Power (bhp@rpm) 600.7bhp@5400-6500rpm
Multi-function Steering Wheel
Sirius satellite radio receiver
Electronic parking brake
4 Zones Automatic Climate Control
Engine Start Stop Button
Power Adjustable Exterior Rear View Mirror
Mostepe's BMW 760 Li pushes the limits of driving technology with its improved and sophisticated features. The luxury car aptly dubbed 12-cylinder luxury missile which was first lined out in 2003 spots notable improvements from its predecessors. Though it is not known when Patrice purchased his, and how much he bought it, to own one today, one has to cough out about $137,425 which is almost R2 million if not more, depending on the prevailing exchange rate.
2007 BMW 750 iL (R1.313 million or $78, 000)
Special Features
Engine Immobilizer
Xenon High-Intensity Discharge Headlamp
Electronic Brakeforce Distribution
Self-Leveling Headlights
Emergency Braking Preparation
4-Wheel ABS
10 Total Speakers
Diversity Antenna
Electrochromatic Inside Rearview Mirror
Transmission, Cruise, and Audio Controls on Steering Wheel
Perhaps he is a fan of BMW, Patrice Mostepe's 2007 BMW 7 Series Li model can accommodate up to 5 people comfortably. The passengers in the back seat even have more legroom in the car than what you may find in other car brands. With its many detailed luxury features, the automobile will set back anyone who wants to purchase it the sum of $78, 000 or about R1.313 million. But for billionaire Patrice, this will be a chicken change.
Mercedes Benz S65 AMG (R3.2 million or $191,215)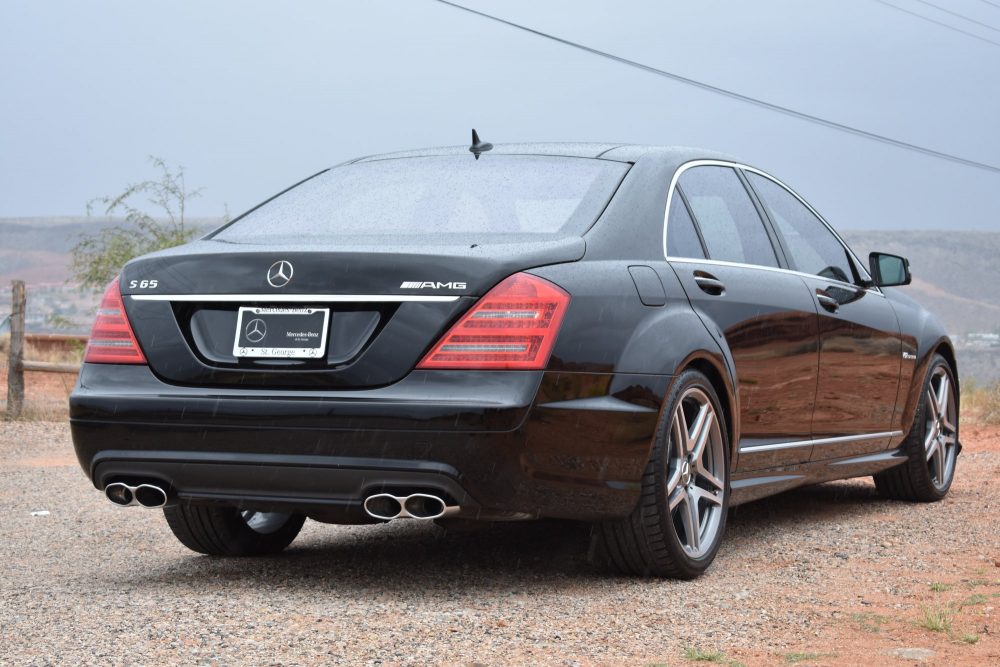 Special Features
Ventilated front seats
16-way power-adjustable front seats
Adaptive LED headlights
Air-ride adaptive suspension
Voice command system
Panoramic sunroof
Auto-dimming and power-folding mirrors
Aircap system that deploys wind blockers atop the windshield and between the rear headrests
Airscarf neck heating
Premium leather and an automated parking system
Hardly will you find any celebrity of Patrice Mostepe's class who doesn't have a Mercedes in his or her fleet. The brand is an embodiment of class, luxury, style, and comfort. No brand beats Mercedes in this and even more, the Mercedes Benz S65 AMG will give you more control over it with its improved voice command system. This particular model belongs to the S-Class Mercedes-Benz family and is reportedly quite expensive but this does not bother the likes of Patrice Mostepe who comfortably paid R3.2 million or $191.215 to acquire the 2007 model of the car.
Bentley Continental GT (R3.373 million or $207, 000)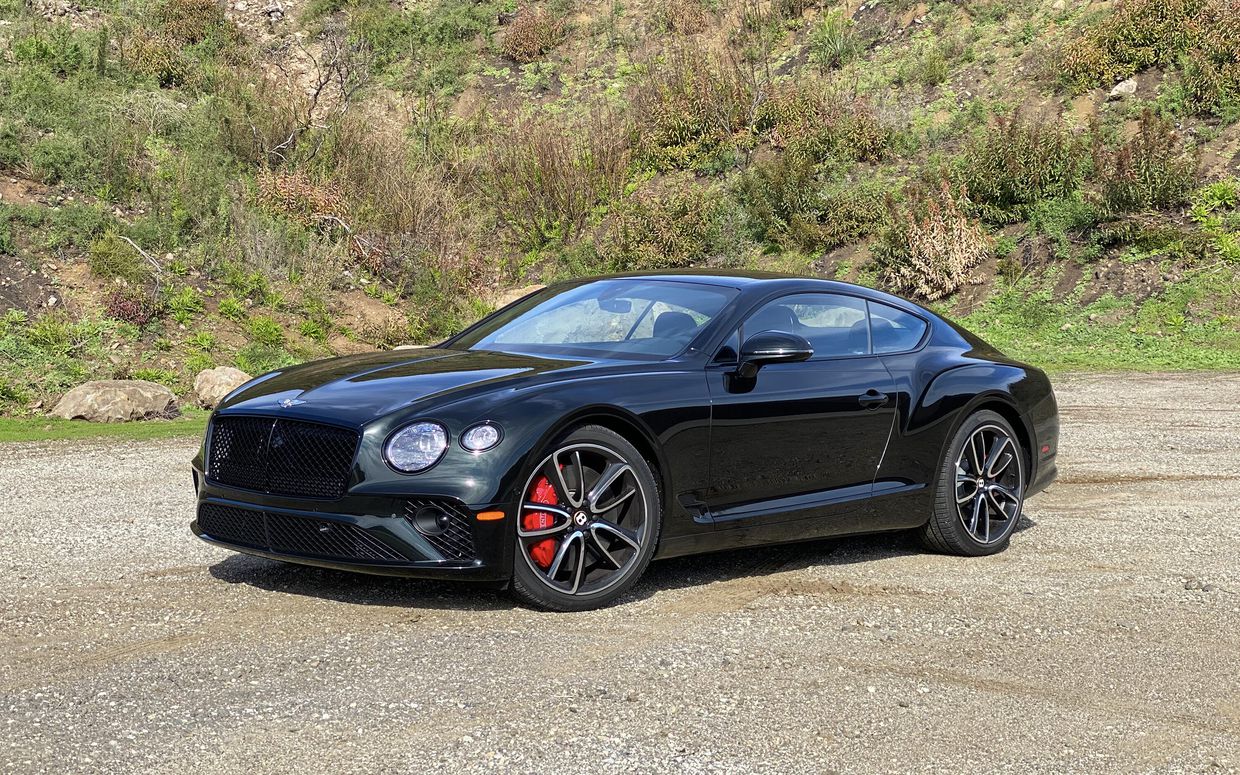 Special Features
Speed Sensitive Rain Detecting Variable Intermittent Wipers
Power Open And Close Trunk Rear Cargo Access
LED Brakelights
Door Auto-Latch
Digital Signal Processor
Audio Theft Deterrent
Leather/Simulated Suede Steering Wheel w/Auto Tilt-Away
Dual Zone Front Automatic Air Conditioning
Day-Night Auto-Dimming Rearview Mirror
Trip Computer
Redundant Digital Speedometer
The Bentley Continental GT was built completely by hand and it has a wide array of customization options you can find in any other Bentley model or even any other car. The automobile perfectly blends comfort and control. It pampers its occupants with an interior made of fine leather, gorgeous wood, and strong metal trims infused with modern technology. Though it is not known how much the mining billionaire paid to acquire his GT, to get the vehicle currently will cost a decent R3.373 million or about $207, 000.
Fact Check: Did The Billionaire Buy His Son A Supercharged B7 Audi RS4?
Being super-rich is one thing and having to contend with the inquisitiveness of the media and public into your private and family life is another. For billionaires in the cadre of Patrice Motsepe, they know this too well, and perhaps being a "modest man" as described by Forbes made it a juicy news piece when it was rumored that Patrice bout a Supercharged B7 Audi RS4 for his son.
The mining billionaire is married to Precious Motsepe and has three children with her: Thlopie Motsepe, Kgosi Motsepe, and Kabelo Motsepe; all boys. Obviously, Patrice doesn't spend his money only on himself. When his first son was getting into his twenties, his father reportedly bought him a Supercharged B7 Audi RS4. Going by current market prices, the vehicle is not cheaper than $5,950 or its rand equivalent of R83,056 and from our research, it comes second as the least expensive car in Motsepe's fleet.
As expected, several South African media channels deemed it a newsworthy development and widely reported the happening. Moreso, social media went abuzz with several people making posts and commenting on the billionaire's latest acquisition for this time, one of his family members.
From what we gathered, Thlopie Motsepe obviously deserves such an expensive gift from his wealthy father. He is following in Patrice's footsteps and has already ventured into business. He partnered with some of his entrepreneurial-minded friends to set up a company called ePower Holdings. The company is involved in the supply of solar energy equipment to places where there's no electricity at all.
Does Patrice Motsepe Own a Private Jet?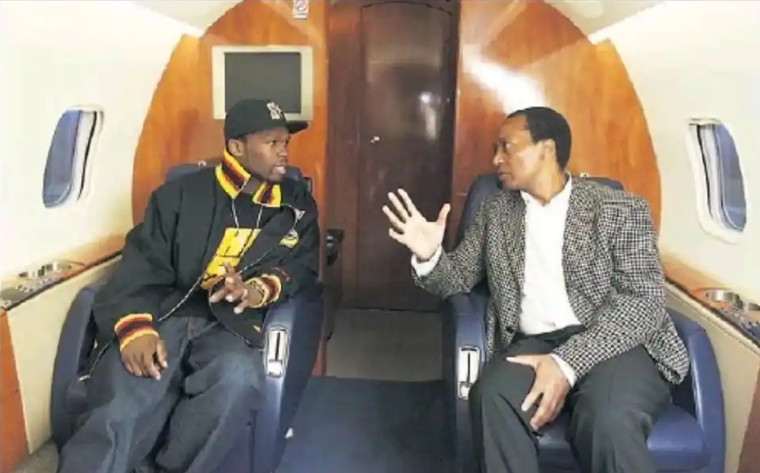 Special Features
Crew: 2 pilots
Capacity: 8 passengers typical, 14 maximum and 15,225 lb (6,906 kg) useful load
Powerplant: 2 × Pratt & Whitney Canada PW308A turbofan, 6,900 lbf (31 kN) thrust each
Yes, he owns a Hawker 4000 business jet. For a businessman who often has a need to travel from one place to the other; attending business meetings, inspecting contracts and all that, it is deserving that Potsepe acquires a jet to move around. His jet reportedly cost about $3,295,000 which is not less than R45 million at current market prices. He was once spotted some time ago flying with American rapper 50 Cent.
I was on the phone with Patrice Motsepe. Check him out this nigga is for real. Billionaire boys club. Makes me feel like I gotta hustle lol

— 50cent (@50cent) September 15, 2010
The meeting between the duo is believed to have happened sometime in 2010 as 50 Cent tweeted about meeting the billionaire around that time. Media reports had it that 50 Cent was having his Get Rich or Die Trying Tour in South Africa and had expressed a desire to go into the mining business.