Vodacom USSD codes exist to reduce the burden and time taken for customers to get their problems solved or their needs met. As the leading network company in South Africa operating in over 30 countries in Africa, Vodacom has a large customer base. Thus, there needs to be a way to swiftly and effectively carry out their inquiries and subscriptions. This is where the Vodacom USSD codes come in. They provide customers with quick access to services to complete transactions and finish different activities. This service entails using unique combinations of numbers to access information about your account or carry out a process. It could be to check your airtime balance, the tariff you are on, or even load a recharge card voucher. The numbers ensure you are served promptly at any time of the day and in any place.
List of Active Vodacom USSD Codes and their Uses
In recent times, the Independent Communication Authority of South Africa (ICSA) mandated cellular networks, fixed networks, and mobile networks to devise a way to make their shortcodes standard. To comply with the set regulations for the Independent Electronic Service License (I-ECS), some cellular networks, including Vodacom, changed some of their USSD number combinations.
The list below is an updated one that displays both the new codes and the unchanged ones. USSD codes are usually free of charge and do not need data for you to access them. They are also dialable on any phone, whether Android, iPhone, or even those with buttons. Once you dial these unique number combinations and symbols on your Vodacom line, you get a pop up of the information requested or a menu with further options depending on what you are trying to do.
Below is the list of the active Vodacom USSD codes and their uses:
Service Menu (*135#)
The service menu is like the master menu for all Vodacom subscribers. The menu list presents customers with the choice of other menus that house critical Vodacom services needed by customers. The USSD code for the service menu is *135#. Once you dial this on your Vodacom line, you will get the service menu and access to a host of other menus.
Loading Vodacom Airtime (*136*01*the voucher pin#)
Previously, Vodacom subscribers used the number 100 as the USSD code for loading airtime on their prepaid SIMs. However, the new change has seen Vodacom move the USSD code to a new number combination, 136. Therefore, if you want to load airtime on your Vodacom line, use *136*01*the voucher pin# as your USSD code. The number 100 is no longer in use.
Checking your Vodacom Airtime Balance (*136#)
Just as there was a change in the codes for loading your Vodacom airtime, there is also a new way to check your Vodacom airtime balance. The previous code used to be *100#. However, it is now *136#. This change applies to prepaid subscribers only.
If you want to check your balance as a Vodacom contract customer, dial the USSD code *135*502#. The airtime balance for contract customers also includes the remaining data, voice, SMS, and contract plan you are on.
Transferring Airtime to Another Vodacom Subscriber (*135*072#)
If you wish to send airtime from your Vodacom line to another Vodacom subscriber, it is a straightforward process. Simply dial the USSD code *135*072# and follow the prompts. The recipient will receive the credited amount on their line almost immediately.
Switching Tariffs (*135#)
Customers are always seeking to move from one tariff to another all the time. With Vodacom subscribers, if you wish to switch from the tariff you currently are on to another with a better package or rate, you do not have to call customer care.
Simply dial the service menu USSD code, which is *135#. When you dial this code, a pop up with several other menus are presented. One of them is the switch tariffs option. Select it and follow the prompts until you are satisfied and done.
How to Send 'Please Call Me' on Vodacom (*140*Recipient's Number#)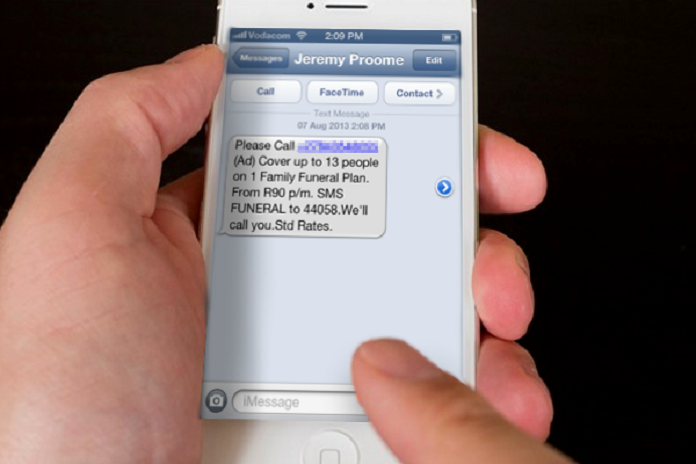 This service lets you send messages to people telling them to call you. It comes in handy when you do not have enough airtime on your phone, and you urgently seek to talk to them. With this service, you can get a message to them without charge.
To do this, simply dial the USSD code *140*Recipient's Number# from your Vodacom line. This service is available to all Vodacom subscribers. Additionally, every customer has a maximum number of ten free Please Call Me messages daily.
Customize Vodacom Please Call Me Message (*140#)
You might want to customize the Vodacom Please Call Me message or ensure your message is easily identifiable in case the recipient does not have your number saved. To do this, dial the USSD code *140#, then select option 4 from the options made available to you. It means you can insert your name into the automated Please Call Me message, so the recipient knows it is from you.
Vodacom Customer Care Service (*135#)
Suppose you are looking to get information on a Vodacom product or need more details on a particular promotion. In that case, you can dial the service menu USSD code of *135#. Alternatively, you can call 135 from your Vodacom line and ask to speak to a customer care agent. Whatever information or clarity you seek will be relayed to you. Please note that the former number, 111, is no longer in use and has been retired.
Vodacom Voicemail Service (132)
Sometimes, you might be unreachable and unable to pick calls. In instances like this, people might leave recorded messages for you, i.e., voicemails. To listen to them, dial 132. It is the new number as the previous one, 121, is no longer in use. Alternatively, you might be the one seeking to leave voicemails for a friend, family, business partner, or acquaintance. To do this, dial 134Recipient's Phone Number – which is the last nine digits of the recipient's number.
How to Load Vodacom Data Voucher (*135#)
After recharging your Vodacom line using the USSD code *136*01*Voucher Pin#, proceed to dial the service menu USSD code *135#. Follow the menu options until you can purchase the data bundle of your choice. The cost of the data you subscribed to is deducted from your airtime if you are a prepaid customer. For contract customers, it is simply added to your monthly bill.
Checking your Vodacom Data Balance (*135#)
Once again, dial the service menu USSD code *135# if you want to check your Vodacom data balance. Proceed to select the option that lets you check the amount of data you have left and when it will expire.
These are all the vital Vodacom USSD codes used to carry out almost every form of transaction or activity as a Vodacom subscriber. Knowing these codes ensure you have an easy time accessing Vodacom SIM services and makes life easier for you. All codes are up to date for 2020 and have included those that were changed as well.
How To Check if you Subscribed to Anything on Vodacom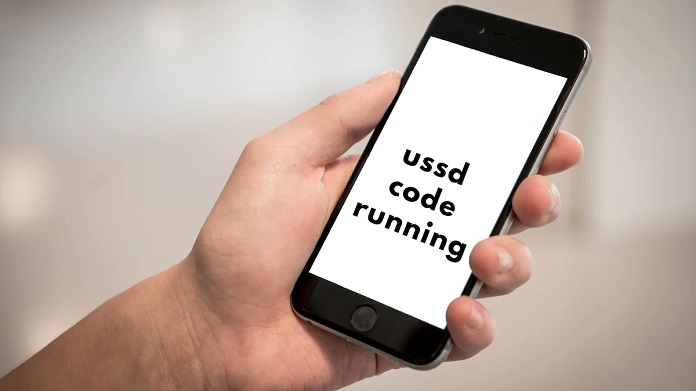 It could be you, or it could be your technologically unsavvy parents or relative, but we all get that period when we unknowingly subscribe to something. Sometimes, you are just doing spring cleaning and cutting down on services that eat into your budget.
In line with the commitment to providing easy accessibility of its services, Vodacom also has a USSD code for checking everything you subscribed to. The code is *135*997#. It does not matter if you are a prepaid customer or on a contract deal. As long as you have a Vodacom SIM, you can use it to check your list of subscribed activities.
To use it, dial the code and select option 1. You should see a list of the services you have subscribed to. You can also select individual options from the list if you want to unsubscribe from a specific service. If you wish to unsubscribe from all services, dial *135*997# and select option 2.
Is There Anything You Cannot Solve with Vodacom USSD Codes?
With the long list above, it is pretty hard to think there is an issue that the Vodacom USSD codes cannot solve. However, when it comes to user experience and technology, never say never. If you find there is an issue none of the listed codes cannot solve, the best course of action is to reach out to customer service.
Ironically, you can do so by dialing the customer service USSD code, *135# or 135, if you prefer speaking directly with an agent.