South African communication service provider Cell C is known for its relentless efforts to ensure that its customers have the best experience using its services. The company has been continuously launching new models of operations, and like other telecommunication companies, they have also introduced a string of USSD codes to ensure easy access to their services.
A Comprehensive List Of All Cell C USSD Codes & Their Uses
Even though one can visit the Cell C website and get all the information you may need, the telecommunication service has made provision for its customers to access the same information very fast by using several unstructured supplementary service data (USSD) codes. These codes usually come in handy when one needs a prompt response or in cases where they might have run out of data and can't access the internet, they can simply solve their problems using these codes.
Below is a list of the available Cell C USSD codes and the specific things you can do with each:
1. *101#: This is a very common Cell C USSD code used for checking airtime balance, SMS/MMS balance, and data balance. Once you dial it, details of the available balance you have will be displayed.
2. *147#: This shortcode usually comes in handy whenever you want to change your current Cell C tariff plan.
3. *133*1#: This USSD code is used for checking WASP subscriptions and it can also be used to block any unwanted subscription.
4 *#06#: With this code, Cell C users can view the IMEI of their device.
5. ##002#: This code can be used to cancel any ongoing call diverts.
6. **21*08414 then the last 9 digits of your Cell C number#: With this code, you can divert all incoming calls.
7. **67*08414 then the last 9 digits of your Cell C number#: This code enables customers to divert all calls when you are busy.
8. *147*100#: This is the shortcode used to view your device MSISDN – that is to retrieve your Cell C number. It is usually beneficial to new Cell C users who have not fully acquainted themselves with the new number.
9. *102*Recharge Card Number#: This is the code used for recharging your Cell C mobile account. Just input *102* and then the digits of the voucher and end with # before sending. Your account will subsequently be credited with the value of the voucher.
10. *111*Recipient's Cell C Number#: With this USSD code, one can send a please call me to another Cell C user at no cost. After sending the code, the recipient will receive a message with the sender's number with a request to call. This facility is available to both prepaid users and postpaid users.
11. *147*01* Cell C Airtime Sponsor's*Amount#: For those days when you are running low on airtime, this shortcode will come in handy. After typing in the required details send the code and the recipient will be notified that you need airtime and when the transfer is made, you will get your own notification.
12. *147*333*Cell C recipient's number*Amount#: With this code, you can share airtime with another Cell C user.
13. *147*4#: This Cell C USSD code enables you to use your airtime to buy data bundles.
14. *101#: This shortcode can be used to check the loyalty points you have on your Cell C account.
15. *147* then select 5: This will help you to either activate or deactivate a BlackBerry BIS service.
The Different Ways of Checking Your Cell C Number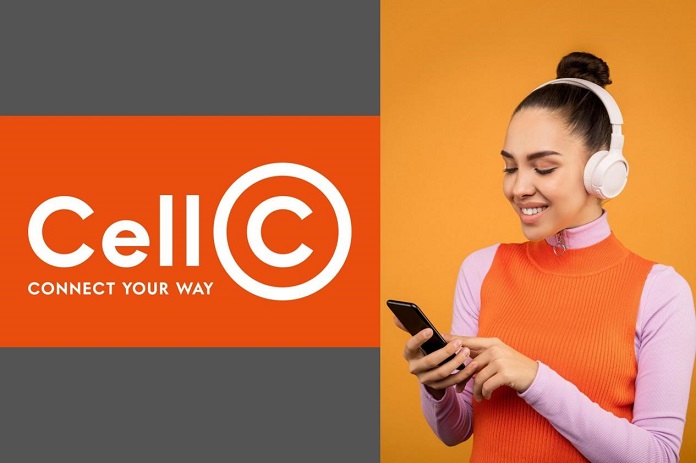 Some people are not keen on remembering their mobile numbers especially if they have more than one cell phone number, or if they just acquired the number. Cell C users do not have to worry about not accessing their phone numbers as the mobile service provider has provided several ways to do so.
Here is a look at the different ways one can get their Cell C numbers:
Method 1 – Via USSD
As already stated, USSD codes are the easiest means of accessing any information one may need from mobile service providers and Cell C has its own unique code to retrieve your phone number.  This can be accessed by simply dialing *147*100# and your number will be displayed on your phone's screen.
Method 2 – Via A Family Member / Friend
Another reliable method you can count on to retrieve your Cell C phone number is via your family members or friends. This is a quick way because their numbers are usually stored in your mobile devices and all you have to do is to call and ask the person on the other line to help you read out the number you used to call them.
You can also send a text to a friend requesting them to send your number or send a Please call me using *111*the recipient's number#. The person who will receive the please call me will see your number and when they call you back, you can simply ask for them to read out the number to you.
Method 3 – Via A Customer Care Agent
Using the Cell C customer care number 135 is also another quick way to retrieve your phone number. Just call the number and when a customer care agent picks up, request to know your number. They will verify your SIM registration details and if all the details correspond with what they have on their records, your number will be retrieved.
How Can You Get Your Number When Your Number Is Not Active?
All the aforementioned methods of retrieving your cell number can be used only when your Cell C number is active, that is, it is on and has service to make calls and send out messages. However, if a situation comes up when your phone is not active and you need to know your number, you can do so by going to the settings of your phone.
The steps below will guide you:
Go to the home screen of your phone and click on the 'Settings' icon
Navigate to the option 'About phone' or 'About device' .
Your phone number will be displayed on the screen but if your Andriod phone does not do so at this point, it will provide you with the option of selecting 'Status' or 'Phone Identity'.
Once you have clicked on the 'Status' or 'Phone Identity' option, your phone number will be displayed on the screen.
N.B: Some mobile devices can go ahead to list your phone under 'SIM card status' or 'Voice MSISDN Line 1'. However, in any of these situations, following the steps via Settings will help you get your phone number with ease.