Juliet Ibrahim (born March 3, 1986) is an award-winning Ghanaian actress, film producer, and singer of Lebanese and Liberian descent. She is best known for her role in movies like Yankee Boys (2008), 4 Play (2010), 30 Days in Atlanta (2014), Perfect crime (2017), etc.
Juliet is not the only prominent member of her family. Her sisters Sonia and Nadia are also recognized for their acting careers, with Sonia having a few awards to her name.
Biography Summary of Juliet Ibrahim
Real Name: Juliet Ibrahim
Gender: Female
Date of Birth: March 3, 1986
Juliet Ibrahim Age: 37 years old
Nationality: Ghanaian
Ethnicity: Mixed
Education: Ghana Institute of Languages
Religion: Christian
Marital Status: Divorced
Juliet Ibrahim Ex-husband: Kwadwo Safo Jnr.
Children: Jayden Safo
Parents: Mr. Hussein Ibrahim, Mrs. Sarah Elizabeth Ibrahim
Siblings: Sonia Ibrahim, Nadia Eman Ibrahim, Nabil Ibrahim
Juliet Ibrahim Height in Inches: 5 feet 7 inches
Juliet Ibrahim Height in Centimeters: 171 cm
Weight: 147 lbs (63 kg)
Famous for: Most Beautiful West African Woman, 30 Days in Atlanta
Juliet Ibrahim's Net Worth: $5 Million
Juliet Ibrahim was Born to a Lebanese Father and Ghanaian-Liberian Mother
One of the anchors of Juliet Ibrahim's fame is how her life and career feels borderless. Although she is officially Ghanaian, it feels like she belongs to different countries. Before she cultivated that sense through her filmography, it started with her parents, Hussein Ibrahim and Sarah Elizabeth Ibrahim, who are Lebanese and Ghanaian-Liberian, respectively.
She was born on March 3, 1986, in Accra, Ghana as the first of four children. Her childhood expanded on her borderless identity. She spent the bulk of her young years in Lebanon and the Ivory Coast because of civil wars. The famed actress had her primary education in Lebanon before completing her secondary education in Ivory Coast.
Growing up in different countries expanded Juliet's worldview, and she calcified her exposure further by studying English, French, and Spanish at the Ghana Institute of Languages. Around the same period, she also attended the Ghana Institute of Journalism, where she studied Marketing, Advertising, and Public Relations.
The 2005 film, Crime to Christ, was Juliet Ibrahim's Debut Film
All while she in the university, Juliet Ibrahim, whose looks are otherworldly, to put it mildly, started her entertainment career as a model. She appeared on runways and print magazines for brands like B Exotic, Karim Isaka, Art Michael, Woodin, and Dark and Lovely.
Although her education suggested a path in journalism, she opened the door to acting after featuring in the music video of VIP's Me ne me jole. She auditioned for a role in Crime to Christ, a film produced by one of Ghana's biggest film production company. However, what she expected to be a brief learning experience turned out to be the start of her journey as a superstar.
She got the role, playing the girlfriend of a notorious armed robber. Her passion and conviction as the character drew the attention of production houses from Ghana, Nigeria, and other parts of Africa.
In no time, Juliet Ibrahim started appearing in multiple projects across the continent, a trend that has continued to date. As of 2020, she has appeared in more than 50 films with titles like –
Cash Adventure
Losing You
Millions
Black Bride
10 Days in Sun City
Ladan Noma
Shattered Romance and many more
Not only has acting made her one of Africa's most recognizable faces, but it has also earned her plenty of accolades. She has at least five awards to her name, including Best Ghanaian actress (2014) from City People Entertainment and Actress of the Year (2016) from Starzzawards.
The 30 Days in Atlanta Actress is Also an Entrepreneur
Asides from acting, Juliet Ibrahim has also further solidified her professional standing with a couple of business ventures. She owns a beauty salon, Evoque Beauty Parlour, and a boutique, House of Glamour. As a former model, Juliet leveraged her experience to launch a modelling agency, Dolfins Agency. She also used her acting career as the foundation to establish a production company, Jewels Productions.
Via the latter, she has produced the film, Number One Fan and directed the TV series, Every Woman Has a Story. She is also producing a reality show, The Perfect Assistant, and is also a published author. Juliet published her memoir, A Toast to Life, in 2019.
She is also a philanthropist, who founded the charity, Juliet Ibrahim's Foundation. Through the foundation, she has raised money for welfare groups, notably raising funds to fight kidney disease.
Juliet Ibrahim is Dating Again after a Failed Marriage to Kwadwo Safo Jnr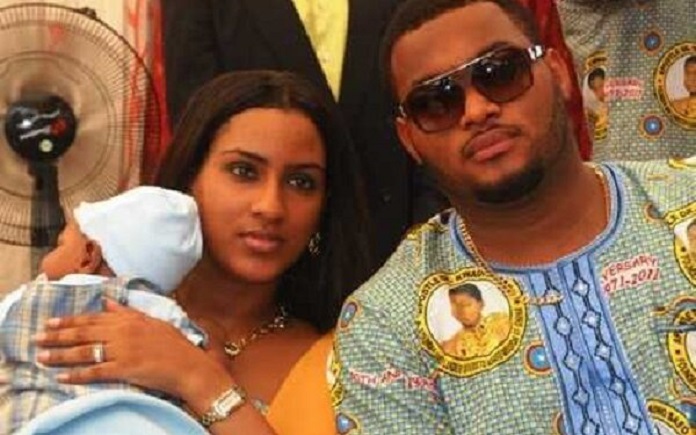 Like most celebrities, Juliet Ibrahim tries to keep her personal life out of media reach. However, having been in the industry for more than 15 years, a few details have made it to the press. One of those is her first marriage to Kwadwo Safo Jnr, a prominent Ghanaian businessman and CEO of Kantanka Group, Ghana's first car-making company.
They got married in 2010 and were together for four years until 2014. Before they got divorced, they gave birth to Juliet's only child, Jayden Safo, born in 2010. Their marriage reportedly ended after Safo Jnr cheated on her and impregnated the third party.
After their divorce, Juliet went into a relationship with Nigerian singer, Iceberg Slim. The relationship ended in 2018 after a couple of years due to infidelity by the singer. Since they broke up, Juliet Ibrahim has found a new man.
Widespread belief suggested it is the Nigerian DJ, VJ Adams, whom many believed she secretly got married to. However, it turns out the purported evidence was modelling appearances for a luxury bridal brand, TruFlair, and her new beau remains unrevealed.
Her Sister, Sonia, is Also an Actress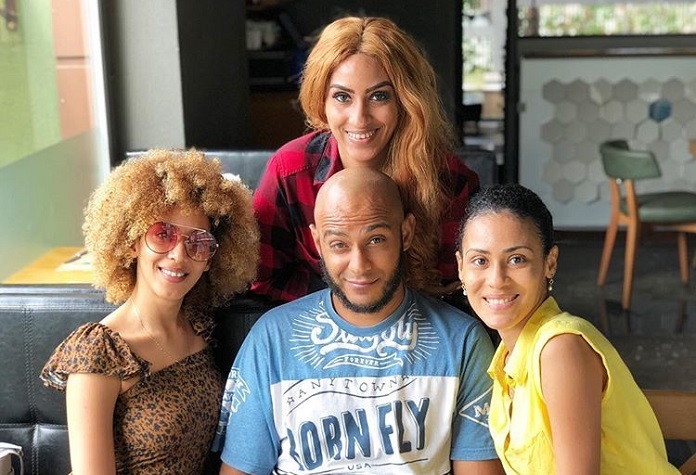 Juliet Ibrahim is the most famous name in the Ibrahim family, but she is not the only one. She has three siblings, Sonia, Nadia Eman, and her only brother, Nabil. Of her three siblings, only her sisters have a public presence. The more prominent is Sonia, who, like Juliet, is also an actress.
She began her career in the same year as Juliet in 2005 and has a diversified professional life that includes television presenting, entrepreneurship, and modelling. She hosted Phamous TV for Viasat 1 and has appeared in films alongside Juliet in works like Number One Fan and Shattered Romance.
Sonia's work as an actress has earned her accolades such as NAFCA and City People's Best Supporting Actress. Others include NEA and Zenith University's Actress of the Year.
As for her personal life, she is married to Collins Taabuzuing, a soldier and model. She also has a close relationship with her famous sister, as shown by regular shoutouts on their respective IG pages.
Nadia Eman Ibrahim is a Fashion Designer and Influencer
Juliet Ibrahim's less prominent sister, Nadia Eman Ibrahim, is a fashion designer. She owns the shopping platform, TABOU, where she sells her designs and works. Asides from her work in fashion, which also includes modelling, she is also an influencer.
Although not as much as her actress sister, who has over 6 million followers, Nadia has more than 27 thousand followers. She leverages them into promoting products for brands and services and appears to be doing quite alright for herself.
Like Sonia, Nadia Eman has at least, a cordial relationship with Juliet. Juliet has modelled some of her designs, and a scroll through her IG page shows she and the 30 Days in Atlanta star share a sisterhood.
As for Nabil, Juliet Ibrahim's third sibling and only brother, there is very little information available about him. Compared to his sisters, he has a very private life, down to his IG account, and has zero public presence. However, through social media posts by his sisters, it is safe to say they have a beloved member of the family.