In the most populous black country on earth, it takes an individual with a prodigious talent and an excellent work ethic to rise to the top in their field. Genevieve Nnaji, a veteran actress with years of success behind her, is one of the few who have achieved this.
She is not just an incredible talent to behold on the TV screen. Her passion, determination, and ambition have elevated her to the top of the list, and she stands apart as perhaps, the most popular and well-known actress in the Nigerian film industry.
Fans are quite thirsty to know more about the acting queen, especially as she has never been one to reveal much about her private life. Her personal life, especially her love life, has been up for debate and gossip for years, and after over 20 years in the spotlight, there is still not much certainty surrounding her.
Genevieve Nnaji is the Fourth of Eight Children
Genevieve Nnaji was born in Mbaise, in the Eastern Nigerian state called Imo, on the 3rd of May 1979. Although she was born in the east, she grew up in the west. Her family moved to Lagos, Nigeria's most populous state, where she grew up. Therefore, it is not erroneous to consider her a Lagos-girl. However, she has always been proud of her Igbo heritage and never refrains from proudly displaying her culture.
Genevieve Nnaji grew up in a large family with numerous siblings. At the time of her birth, she was the fourth child. Her parents had four more children after her, which means she has four younger siblings and three older ones. The Most Wanted actress grew up in a middle-class home and had a relatively comfortable childhood. Her father was an engineer, while her mother worked as a nursery school teacher.
She took a Break from Schooling to Focus on her Acting Career.
While her nursery and primary school education do not have many details, Genevieve Nnaji attended Methodist Girls College in Yaba, Lagos, for her secondary school studies. After graduating secondary school, she proceeded to the famous University of Lagos (Unilag) to study Creative Arts, where she graduated with a Bachelor of Arts degree.
Because she had an acting career around the time she was in the university, she had to take a break from her studies to focus on her acting career. Things eventually worked out on both front as she established herself as a household name while finally getting her university degree.
Her Parents Wanted her to be a Lawyer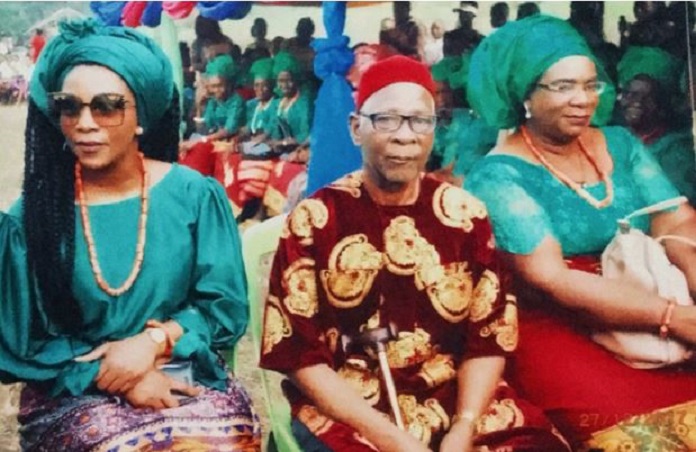 Genevieve Nnaji was born to Chief Theophilus Nnaji and Mrs. Bernadette Nnaji. While her parents had always supported her, they expected that she would go on to become a lawyer.
However, Genevieve had starred in a popular soap opera called Ripples as an eight-year-old, igniting her passion for the profession. She knew it was the profession she would like to pursue when a co-star from Ripples invited her to an audition years after. Nnaji lied to her parents about her whereabouts to give the audition a trial. The rest, as they say, is history.
Her parents remain alive, but Genevieve Nnaji is a fiercely private person. She rarely talks about her family, and as a result, there is no detail about what her parents are up to. She did purchase a beautiful house for them in Lekki on the island to relocate from Egbeda, which had been their residence for several years.
The Lionheart Actress Keeps Her Family Away from the Spotlight
One of the things Genevieve Nnaji is famed for is her propensity for privacy. It has resulted in the general public knowing very little about her personal life. A lot of the things surrounding her personal life are speculations with no chance for official confirmation.
She tends to keep every member of her family away from the spotlight and rarely talks about them. From the pictures she posts online occassionaly, it is clear that she shares a good relationship with her seven siblings.
It is not clear what her siblings are into or where they currently reside. As it is, Genevieve Nnaji is the only one from the family who is a public figure and in the spotlight. Her younger brother, Stephen Nnaji, graduated from the University of London in 2012. Aside from the occasional cute social media posts, we do not know much about the Nnaji siblings.
Genevieve Nnaji has Never Been Engaged or Married
When you are as beautiful and successful as Genevieve Nnaji, romantic and relationship expectations are thrust onto you by the media and fans. Genevieve has been subjected to numerous rumours about her impending marriage to one individual or the other despite remaining single.
According to gossip mongers, she was set to marry filmmaker Alhaji Ishaya Bako in 2016. They were in love and ready to walk down the aisle. In 2017, several news outlets reported that she had tied the knot with a white man in far-away Portugal. Genevieve further stoked the fire by posting a picture of herself with a Caucasian male with no caption.
Despite the speculations and fake news, Genevieve has remained single and unmarried. At no point in her life has she ever had a husband, and it is unclear if that will ever change. From what she disclosed, she has remained single due to being wary of divorce and separation. She wants to get married once and has revealed that staying married is not easy due to the number of disappointments and conflicts the couple would have to endure.
It is unclear if her relationship status will ever change, but she has not written off marriage altogether. For now, though, she remains single and unattached.
Everyone Genevieve Nnaji has been linked with.
It seems that the longer Genevieve Nnaji remains single, the more gossip rumours link her to people for relationships or flings. While almost everyone on the list was never officially confirmed as her partner, they generated enough news coverage to garner sufficient attention. Below is a list of the men Genevieve Nnaji is reported to have dated or had flings with.
Ramsey Nouah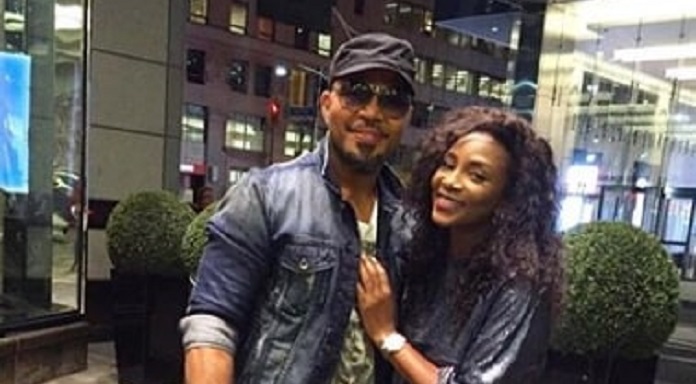 Ramsey Nouah is probably Genevieve Nnaji's most frequent collaborator in Nollywood. Together, the duo starred in several romantic movies, and inevitably, they became the on-screen sweethearts of several fans.
This on-screen affection metamorphosed into an off-screen rumour that the pair were dating and were a couple. Ramsey Nouah was married at the time, but it did not stop the rumour mills going crazy with the story. It was eventually debunked by Ramsey Nouah, who claimed he never had that feeling for her, and they were always just colleagues.
D'Banj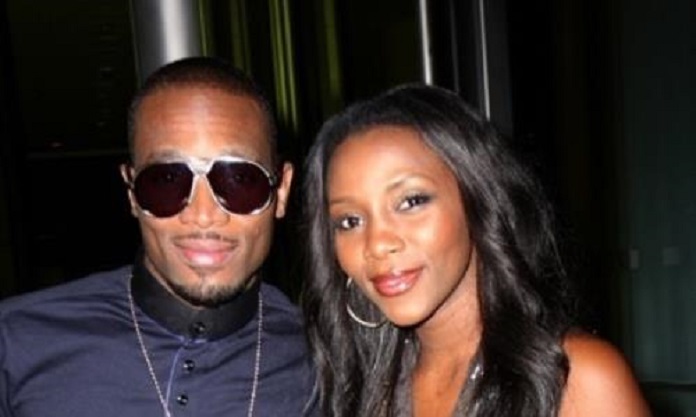 Fans were quite surprised to see Genevieve Nnaji star in a music video for Nigerian music superstar Dapo Oyebanji (popularly known as D'banj). They were rendered speechless by what happened at the end of the video, though, as D'banj and Genevieve engaged in a brief make-out session.
It broke the internet and sent the rumour mills into overdrive. Suddenly, there were speculations that the two were a couple, and the video was an official announcement. Nothing ever materialized from this, and it turned out there was no official relationship brewing. In 2013, D'banj revealed he would love to have Genevieve as his wife, but the Koko master is happily married to a different woman now.
Pat Attah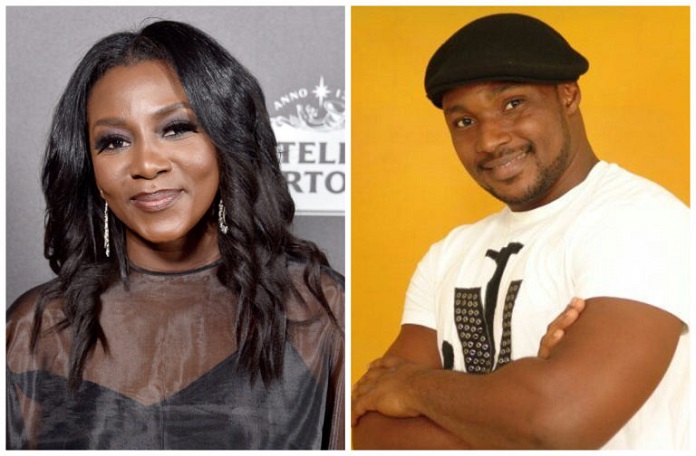 A speculated relationship with the actor, Pat Attah, was never confirmed by Genevieve. According to her, she sees him as a big brother, and he was nothing more. Conversely, Pat Attah revealed he dated the stunning actress and has no regrets concerning the relationship. It is a case of her word against his.
Kunle Coker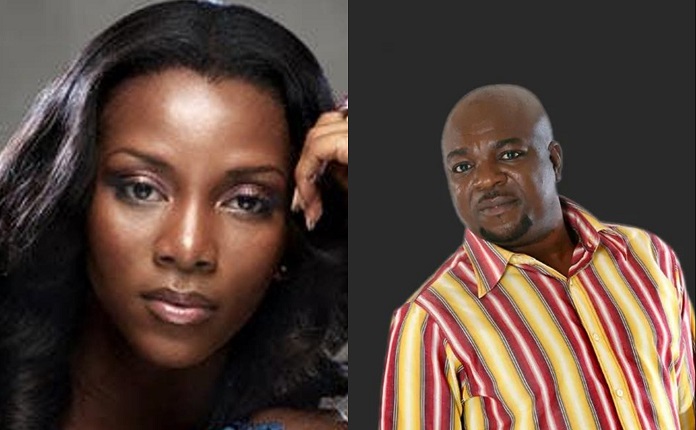 This relationship is the only one officially confirmed by the actress. She confessed that she briefly dated her fellow actor in her early days in the movie industry but was adamant he did not bring her into the industry.
Lynxx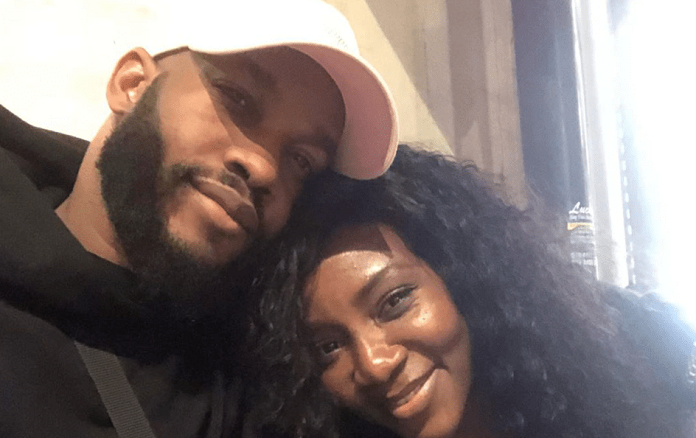 She was also linked to the musician, Lynxx (real name is Chukie Edozien) in 2019. Lynxx posted a video of him strolling on London's streets, and it was enough to set tongues wagging.
The video resulted in a lot of people concluding that she was now dating the born-again rapper. As with all the other rumours, nothing substantial has come from this speculation, and Genevieve remains single.