Nonhle Ndala (Born: May 23, 1983, Age: 40 years old) is a South African celebrity popularly known for her fitness goals/ routine and as a reality TV personality.
She was born in Heidelberg, South Africa. The mother of four has a beautiful body and trim physique, born out of her years as a physical trainer. She can readily be seen posting videos and pictures of her training sessions on social media platforms, especially on her Instagram handle. Her life as Andile Jali's wife has also been earning the attention of the public for reasons that are not far-fetched. She is married to one of the most popular footballers in the country who currently plays for the Mamelodi Sundowns in the Premier Soccer League and of course, the South African national football team.
Summary of Nonhle Ndala's Bio
Full name: Nonhle Ndala
Gender: Female
Date of birth: May 23, 1983
Nonhle Ndala's Age: 40 years old
Nationality: South African
Zodiac Sign: Gemini
Sexual Orientation: Straight
Religion: Christianity
Marital Status: Married
Nonhle Ndala's Husband: Andile Jali
Nonhle Ndala's Children: Amahle Jali, Andile Jr., Amahle Jali, and Aurelie
Famous for: being a fitness trainer and the wife of Andile Jali
What Does Nonhle Ndala Do For a Living?
We already know that Nonhle Ndala is a professional fitness trainer but did you know she became a TV host through this passion of hers? We bet you didn't! In 2014, when Kabelo Mabalane of Kabelo's Bootcamp was taken off the reality show, rumors began to fly that Nonhle was due to take over as the hostess. She also went on a posting spree on Instagram, sharing bits about her new workout schedule and even raised more suspicion when she hinted she was to be the leading lady on a show.
As suspected, Ndala took over hosting the show and made a beautiful hostess while at it. According to her, she never really auditioned or sought after the role; a producer had simply reached out to make her an offer after seeing her workout sessions on social media. The beautiful fitness trainer had no prior intention of getting on TV or becoming a host but her consistency paid off for good. Reportedly, she wasn't even the first choice for the show but was chosen above the initial prospect who was even a celebrity.
Nonhle has also served as host on the fun Mzansi Magic TV show, Diski Divas. She has an event management outfit called Ezinhle Management Company. She is known to have turned her negative experiences around to build her sources of livelihood. Nonhle passed through a painful divorce process in her 20s but used the emotions to drive herself to work.
The Couple Began Dating In 2013 and Got Married In 2015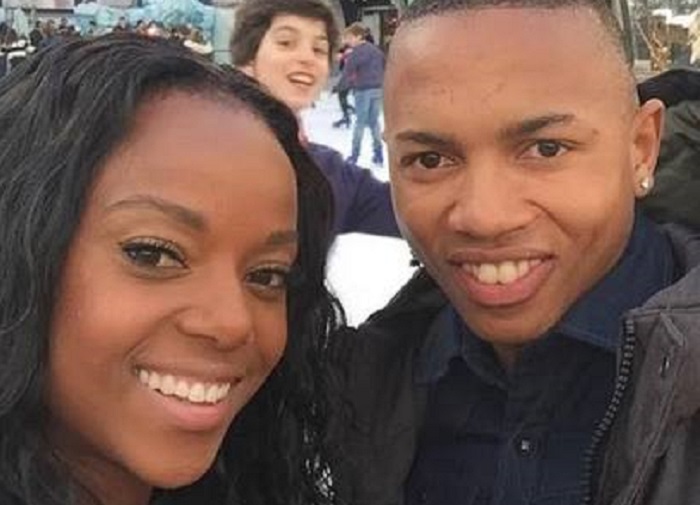 Nonhle and Andile Jali began dating in 2013 and soon fell head over heels in love with each other. In June 2014, they split temporarily following Nonhle's accusations of Jali cheating with football chics. They reconciled and in 2015, two years down the love hole, Jali popped the big question but didn't get the answer he was expecting immediately. Nonhle was still dealing with emotions from her previous marriage but she soon warmed up to the idea of being a wife to another man and the duo walked down the aisle.
An excited Nonhle took to social media to share how her in-laws welcomed her into their home and live with so much joy and warmth. The pretty lady even referred to Jali's mum as her mother-in-law. Andile Jali is a popular South African footballer who is currently utilizing his skills in the employ of the SA professional football team, Mamelodi Sundowns Football Club.
They Are Parents To Three Children
In September 2015, the South African couple welcomed their first offspring to the world and named her Amahle Jali. Three years later, they welcomed a set of twins (a boy and a girl) into their home. The boy is called Andile Jr. and the girl is Amahle Jali. Before their marriage, Jali had three baby mamas who had a child each for him and Nonhle also had a daughter, Aurelie, for her ex-husband, Themba Msiza.
One spectacular thing about this couple has to be their age difference; the woman is about seven years older than her husband who was born on April 10, 1990. Despite this age gap, they were many people's couple goals for a number of years, until 2017 when the trouble in their paradise became open to the public.
Is Nonhle Ndala Divorced From Andile Jali?
Nonhle Ndala and her husband, Andile Jali, are currently separated but not divorced. We can't really pinpoint the cause of their recent fracas but the couple has been in the public eye for negative reasons for a few years. The first of their fights that got to the public happened in 2018; Jali slept over at a jail following domestic violence accusations. The security operatives at their house had alerted police officials about the goings-on at the house. Jali was also charged for damaging his wife's car. That incident slid over and was fine with the heartthrobs, or not! The peaceful times didn't last forever.
2020 came with drama for the lovers as Nonhle posted a video that shook the net and was the beginning of many revealing videos. Allegedly, Jali was a chronic cheat and had several kids borne out of wedlock. In the first video, Nonhle spoke in almost certain terms about picking Jali from the gutter and washing him clean. The weird thing about this video was that her husband appeared in it but stayed silent all through. She also attacked his supposed lovers who continuously took money from him and informed them she had seized his credit cards.
Her next video showed her stating that her marital status was limited to the four walls of South Africa and held no water once she was airborne. The SA TV host spoke about her husband's earnings not being enough to satisfy her and her kids. The couple had been living in high standards and her video painted a picture of the lifestyle not being up to par with her. She followed up by declaring herself ready to meet other men whom she tagged helpers. Interestingly, South Africans didn't take the declaration easy and went all out against Nonhle. She, in turn, apologized for her outburst towards her husband and claimed the posts were directed towards his baby mama, who was trying to keep his money to herself.
Despite the renouncement and seeming makeup between the couple, Nonhle and Jali are currently separated and may well be on their way to getting a divorce. They also had other problems between them, including Jali's alleged temper and alcohol issues.
Nonhle Ndala and Andile Jali get slammed over 'lavish' birthday party https://t.co/DgPKhCIZY2 pic.twitter.com/kli1G5HaD0

— Times LIVE (@TimesLIVE) September 14, 2016
Where Is Nonhle Ndala Now?
This gist about their separation begs a question on where both lovers, especially Nonhle are today. Jali, on one hand, is still playing for his team but has openly stated that he is no longer in love with his wife. As for Nonhle, she has managed to stay off the radar for a while, as there has been no news about her in the public space since the drama episodes of 2020 tided over.
Well, given that Nonhle Ndala and Andile Jali are still legally married, fans and indeed the entire jury is out to see if love wins in the end.