DJ Black Coffee's hand and what happened to it have been among the most discussed topics about the man mainly because he has managed to stay active in the entertainment industry despite the apparent disability. A superstar disc jockey from South Africa, DJ Black Coffee has been in the limelight for a long time, having started his career in the 1990s and has been active ever since.
At first, what happened to DJ Black Coffee's hand was a secret only known to him. But he was too big a public figure to keep the situation a secret forever. As expected, because of his immense popularity, the DJ's name has been on many lips for many years as he entices more and more fans to fall in love with his craft. In the process, more people became curious about the state of his hand. In the end, the real story about what happened to him emerged.
Black Coffee was injured permanently in an accident on February 10, 1990, when he was just 14 years old. In a lengthy social media article published in 2017, the 46-year-old first discussed what transpired and provided an explanation for why he performs with his left hand in his pocket.
Why DJ Black Coffee's Hand Drew The Attention Of People
Like we have already mentioned above, since he burst into the limelight, DJ Black Coffee's hand (the left one) has been among the most discussed topics about the man. For the record, DJ Black Coffee is one of the most celebrated entertainers in South Africa. The DJ, whose real name is actually Nkosinathi Innocent Maphumulo, kick-started his career in 1994 and has witnessed a meteoric rise ever since, becoming one of the most sought-after disc jockeys in the country. A DJ, singer, record producer, and songwriter, Black Coffee has released six studio albums, winning several awards for his work, including the Best International Act: Africa in 2016.
Of course, the more he kept achieving success and edging his way more and more into the spotlight, the more he became a subject of public discussion as most celebrities are. But, even though his success was there for all to talk about, one thing that people seemed to be most concerned about was his left hand.
DJ Black Coffee's hand caught people's attention because of the way he always treated it in public. The hand was always inside his pocket and was carefully kept that way. The DJ never brought out the hand even when he performed at functions and always wore long-sleeved tops to cover it.
There Were Different Theories About His Situation
The fact that his hand was always covered led to questions about what may have happened to it. At first, some people thought it was probably his fashion sense and that keeping his hand in his pocket was his signature style. Soon, it became clear that something was wrong with his hand but people didn't know exactly what was wrong with it.
Eventually, many stories began to emerge about the state of his hand and different versions of what may have happened to him were circulated. There was some sort of mystery around the hand for quite a while. This was especially because even though DJ Black Coffee was very famous and had already become a household name in South Africa, no fan had seen his hand or his fist before. It was always covered up!
However, the different schools of thought about the condition of his hand were soon dispelled when DJ Black Coffee opened up about the situation, revealing what had happened to him.
DJ Black Coffee's Hand Got Injured On A Historic Day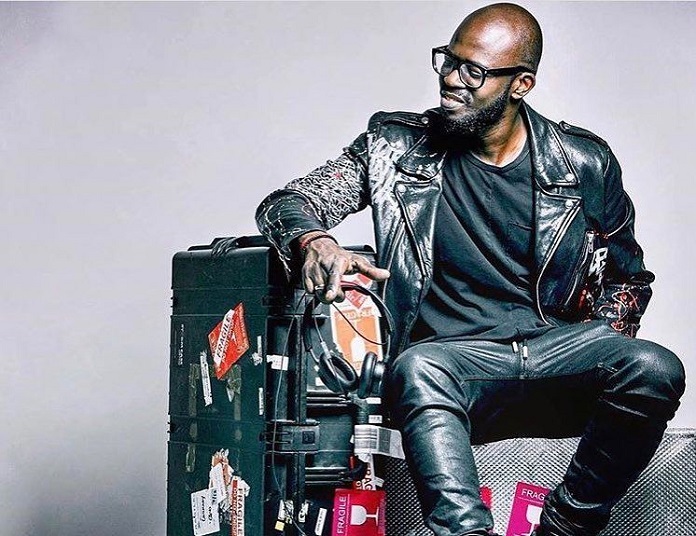 After years of speculations about what may have happened to DJ Black Coffee's hand, the entertainer himself decided to open up and tell fans what the situation was. In 2015, the disc jockey spoke about the matter and revealed that his hand was the way it was because he had suffered an accident a long time ago when he was still a child.
According to the entertainer, he got so seriously injured in the accident that the effect paralyzed his hand afterward and that the hand almost got amputated. The most interesting part of the story was that the accident happened on February 11, 1990, the very same day that South Africa's first black president and anti-apartheid revolutionary, Nelson Mandela, was set free from prison after 27 years behind bars.
The DJ was 14 Years Old When The Incident Occurred
It is noteworthy that DJ Black Coffee was born on the 11th of March 1976, meaning that he was 14 years old on the 11th of February 1990 when the accident happened. Black Coffee explained that on the morning of February 11, 1990, he was among the many South Africans on the street that was agog with celebration and happiness because Nelson Mandela was finally coming out of prison.
According to him, the crowd was huge and everyone was screaming, waiting to catch a glimpse of the freedom fighter. Cars were all over the place, hooting, and speeding from all corners of the city in celebration. In the heat of all the ongoing, a car lost control and rammed into the crowd, hitting so many people including himself. The accident was so severe that it left two people dead, including the driver. Six other persons got injured and Black Coffee was one of the most affected.
DJ Black Coffee Suffered A Brachial Plexus Injury
DJ Black Coffee was rushed to hospital after the accident and, at first, doctors thought he had only suffered a fracture so they worked on him and sent him home. However, the pain kept soaring through his body and his grandmother eventually sent him to a specialist hospital in Durban where it was revealed that he had suffered a brachial plexus injury.
For the record, the brachial plexus is actually a group of nerves that extends right from the spinal cord, grows through the cervicoaxillary canal in the neck, and then goes over the first rib, and into the armpit. It is these nerves that control the muscles of the elbow, shoulder, wrist, and hand. They also provide feeling in the arm. If the nerves are injured, the arm gets severely affected and thus remains lifeless.
Some minor brachial plexus injuries can be corrected and, in this case, the arm will completely recover in a matter of months. However, some brachial plexus injuries are so severe that they can result in amputation or permanent disability in the arm. This happens to be DJ Black Coffee's case and this explains how he eventually lost the use of his left arm.
It goes without saying that the incident left him completely traumatized as he was faced with the reality of never being able to use his left arm again especially because other boys his age were actively using theirs. He became very insecure and this made him very sensitive to talks about his condition.
In later years, the disc jockey revealed that he used to hate the 11 of February every year and that was because of the sad memories his accident brings to him. Every year when South Africans go into a happy mood to celebrate Nelson Mandela, he would instead become sober and sad. It was a very tough experience he had to endure. He, however, explained that he has gotten over it and had embraced his situation.
He Endured Bullying As A Child
DJ Black Coffee endured bullying as a child because of his situation. On the 26th day of August 2017, the disc jockey shared a photo of himself on Instagram showing him posing with Yoh Nagao, a very talented Japanese artist. In the picture, DJ Black Coffee exposed his hand for the first time to fans. He then told the story of how he was bullied as a child.
According to DJ Black Coffee, shortly after his accident, and after it was confirmed that he could no longer use his arm, he started using an arm brace. However, other kids his age began making fun of him whenever they saw him with the brace. The bullying got so bad that he eventually stopped wearing the arm brace especially when he was in a public place. He hated the attention that came with it and the way other kids mocked him.
Even as he grew older and became a celebrity, he still had insecurities and was always careful about how he dressed when he went out so he would not reveal too much of his arm. He explained that he always put himself down because of his situation. However, in the same write-up he shared on Instagram, he also revealed that he was gradually becoming more confident about wearing a brace and that was why he chose to put out the picture with Yoh Nagao.
The DJ's many fans on social media applauded his move to tell his story and urged him to continue being more confident about himself. Many others expressed delight that they were finally able to see his hand for the first time even though it was just a tiny glimpse.
The Disc Jockey Has Undergone Therapy To Rehabilitate His Hand

In 2017, DJ Black Coffee revealed that he had started undergoing therapy for his paralyzed hand. He made the revelation in an interview he had with CNN. According to him, undergoing therapy for his hand was very important. He explained that he was trying to bring some life to it and see how it can respond to stimuli again.
The DJ also revealed that even though people were asking him about when he would release his next big project, working on his hand was what came first for him and he was going to give the process his full attention.
How DJ Black Coffee Refused To Let His Disabled Hand Stop Him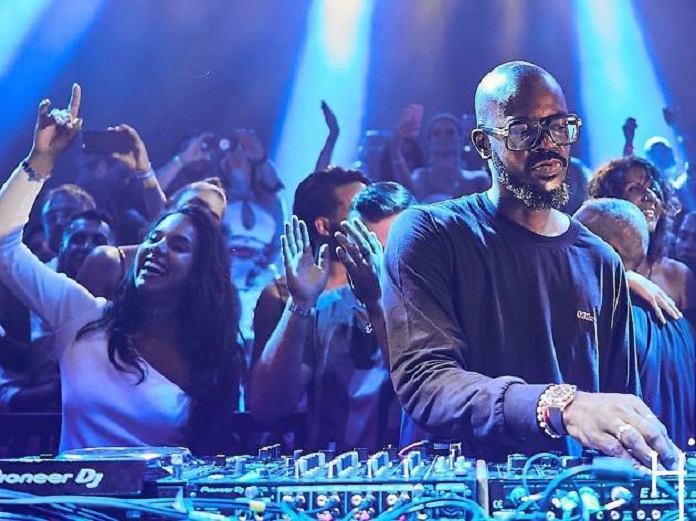 One of the most interesting things about DJ Black Coffee is the fact that he has refused to let his deformed hand stop him from achieving incredible things in his career. Despite the limitations he faced, he went ahead to pursue his passion and became a household name. The entertainer had always desired to make music and started singing when he was little and performed during his high school days.
When he eventually developed the desire to step into the entertainment world professionally, he worried about whether his disability would let him shine, however, over the years, he has managed to climb to the apex of the industry and is now seen as one of the most inspiring figures in South African entertainment. He has performed locally and internationally, winning the admiration of many people all over the world.
At first, he started as a singer because he feared his one hand may not be enough to make him stand out as a DJ. Disc jockeys are usually dexterous when it comes to their hand to work their DJ sets. However, after achieving initial success as a singer, he became a DJ and has managed to train his mind and his right hand to work the DJ set in the same way someone with two hands would do.
He Has 6 Successful Studio Albums
Considered to be one of the most hard-working entertainers in the industry, DJ Black Coffee now has six albums to his name. His first album was self-titled and it was released in 2005, featuring other musicians and sampling the works of legends like Thandiswa Mazwai and Hugh Masekela. It fetched him his first South Africa Music Awards nomination for Best Urban Dance Album.
He followed the album up with the release of other albums, including Have Another Chance in 2007, Home Brewed in 2009, and Pieces of Me in 2015. Pieces of Me was so successful that it went platinum in less than a month after its release, solidifying DJ Black Coffee's relevance as a superstar of note in the industry. Black Coffee released his sixth studio album, Subconsciously in on February 5, 2021.
He Has Set A World Record
In addition to all his numerous achievements since he started his career, DJ Black Coffee has also set a world record. In 2010, about 20 years after his horrific accident that left his hand disabled, DJ Black Coffee tried to make it to the Guinness Book of World Records by performing for 60 hours non-stop at Maponya Mall, Soweto. All over South Africa, fans watched with bated breath as he worked hard to accomplish the feat.
In the end, he did it. He stayed up for 60 hours (more than two days straight) performing. With this incredible act, he set the world record for the longest DJing set using just one upper limb. It was that same year that he won two of his three SAMA awards, one for Best Urban Dance Album and the other for Best Male Artist.
One of his biggest award wins came in 2016 when he was named the Best International Act: Africa at the BET Awards that year. He has also won the Dance Music Awards for Best International Producer, and Best International DJ.
DJ Black Coffee's hand may be disabled but he has more than proven himself to be an incredibly talented human who is bent on winning the greatest laurels available in his field.