Edwin Sodi is a South African entrepreneur, tenderpreneur, farmer, and shrewd investor who has held positions in over 40 companies. The Chief Executive Officer of Gauteng-based Blackhead Consulting (Pty) Ltd was born in the Gauteng region, where he currently resides. Most of his business concerns are in the area, while only a few others are in other parts of the country.
Sodi, whose wealth has a political undertone, is a member of the South African ruling party – the African National Congress. His ANC membership is what led to the lucrative tenders his company has been receiving from the government since 2014. The CEO is said to have done well in greasing the palms that brought the contracts his way.
Profile Summary of Edwin Sodi
Full Name: Edwin Sodi
Gender: Male
Place of Birth: Gauteng Region
Ethnicity: Black
Nationality: South Africa
Education: MBA from Henley Business School
Occupation: Businessman
Years Active: 2004 to date
Edwin Sodin's Net Worth: R200 million
Edwin Sodi Was Born In the Gauteng Region of South Africa
South African businessman Edwin Sodi seems to be the type that keeps a tight cap on his background which has made it impossible for people to get info on his early life. Thus, even his date of birth is not known. However, his place of birth has been accurately identified as Gauteng in South Africa. Edwin seems to have spent all his life in the region and according to reports, he is still a resident of Gauteng.
In the same vein, nothing has been said about Edwin's parents, we only got to hear that his dad was a staunch member of the Lutheran Church where he functioned as a pastor. The businessman has never mentioned his mum in the public space, neither has he said anything about growing up with siblings.
Edwin Sodi's early educational background is another area of his life that has continued to be shrouded from public scrutiny. But going by what we could sieve from his Linkedin profile, the SA businessman is highly educated. His profile on Linkedin says he is a master's degree holder from the Henley Business School; his course of study is said to be business administration.
Sodi is Linked To Several Companies
Edwin Sodi, who is best described as a tenderpreneur (he has been securing lucrative tenders from the government through his political influence), is one shrewd South African businessman that can boast of several companies. The ones he created are doing admirably well but there are also quite a good number of firms he is affiliated with that are also thriving. However, Edwin is best known for being the chief executive officer of Blackhead Consulting.
Blackhead Consulting (Pty) Ltd
Edwin Sodi's major company, Blackhead Consulting (Pty) Ltd, came into existence in 2004. It is a consulting company, owned and managed by blacks. Blackhead Consulting majorly focuses on project management and the engineering environment, providing them with professional services. Far from being a one-man business, Blackhead was founded by a select group of professionals with a vast amount of both local and international experience. Most of them already put in several years, working in senior managerial posts in diverse private companies within the country and abroad.
Mr. Sodi captured public attention after he scored the exalted position of the chief executive officer of Blackhead Consulting. However, his tenor as the CEO has not been an easy one as the company has been facing allegations of corruption in executing government contracts. Sodi's generosity towards politicians of the African National Congress has also come under public scrutiny and the investigations revealed that the CEO has been greasing the palms of ANC members to gain access to all the juicy tenders from the government.
Blackhead Consulting happens to be Sodi's major company credited to be the major source of his wealth. However, the CEO is a veritable serial entrepreneur; he has stakes in firms all over South Africa.
Farming Business
Reports revealed the fact that Edwin Sodi is the owner of a Pretoria-based farm in Ruimsig. Further investigations reveal the farm's worth to be around R6 million. The tenderpreneur's farming business is doing remarkably well but reports omitted to mention the farm produce it specializes in.
Base Property Holdings (Pty) Ltd
The South African tenderpreneur has also been named as the owner of a company known as Base Property Holdings (Pty) Ltd. The firm is obviously a real estate business with a mortgage bond value of over R40.5 million. In Bryanston, Johannesburg alone, Base Property Holdings is said to hold 10 title deeds.
Edwin Sodi Enjoys a Long-Standing Relationship With ABSA
A scrutiny of the Blackheads CEO's banking relationships shows that he has been enjoying a long-standing relationship with ABSA through which he has stashed away over R25m in savings alone. His investment with the bank was estimated above R96m.
All of Sodi's companies are yet to come to light but according to reports, he holds the position of a director in over 40 private companies with vested interests in areas such as property, construction, office supplies, and many more. There is still a plethora of other unrevealed businesses where the South African tenderpreneur is a benefactor. Edwin Sodi is one savvy businessman that knows how to generate revenue with his wealth of experience. All Sodi's business acumen amalgamated into his massive net worth which runs into hundreds of millions of rands.
List of All The Known Companies He Earns From
Blackhead Consulting (Pty) Ltd
Pretoria-based farm
Base Property Holdings (Pty) Ltd
Huge Inverstments in ABSA
Sodi Owes His Success To His Connection To The African National Congress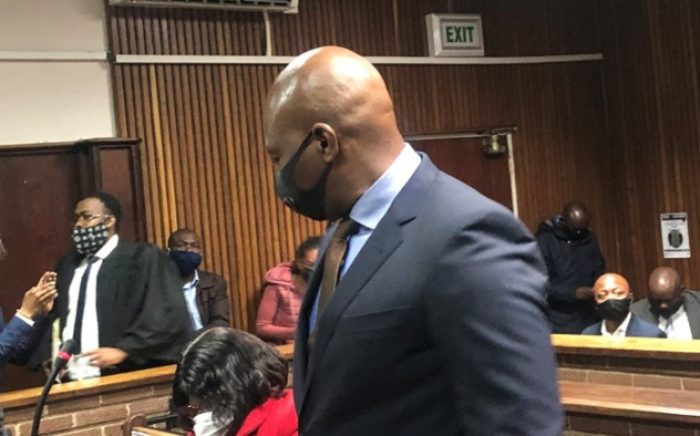 Edwin Sodi may not be a card-carrying member of South Africa's ruling party (the ANC), but the tenderpreneur has strong connections to the top guns in the political party. The multiple government contracts he keeps getting and the heavy donations to the party raised several eyebrows which led to the businessman being flagged twice.
In his defense, Edwin Sodi described himself as one of ANC's supporters. Narrating how he grew up in the governing party, Sodi said his support and donations to the party shouldn't come as a surprise even though he is yet to become one of their card-carrying members. The CEO does not just make donations to the party as a whole, he has also been found to be dishing out huge funds to individual members of the ruling party. When quizzed about this, Sodi said he was just helping his friends in a personal capacity and not because of the offices they occupy in government.
His detailed explanations notwithstanding, many are still of the opinion that the palm's Sodi greases are responsible for all the multi-million rand worth projects and tenders he keeps receiving. Most of his tenders emanate from the Gauteng departments of human settlements and that of the Free State. The CEO is currently battling charges for acquiring those tenders illegally.