Musa Mseleku is currently married to four wives named MaCele Mseleku, MaYeni Mseleku, Thobile MaKhumalo Mseleku and MaNgwabe Mseleku. In 2019, the polygamist decided to hunt for a 5th wife and 20 women paid R5,000 for a dinner with him at an event he tagged "In pursuit of number 5". Unfortunately, he was unable to find the kind of woman he wanted.
In modern-day Africa, polygamy is quite rare, especially amongst famous people or celebrities. More people are increasingly adopting the monogamous lifestyle of one man and one wife, even though polygamy was a thing in Africa just some decades ago as a man's wealth is inclusive of his number of wives. A popular South African man known as Musa Mseleku has chosen the way of life of his ancestors as he has become a well-known polygamist in 21st century South Africa. He has gone ahead to get his own reality TV show about his polygamous life and promotes the idea of having more than one wife to other South African men.
Profile Summary of Musa Mseleku
Full Name: Musa Mseleku
Age: 49
Occupation: Reality TV Star and Businessman
Number of Wives: 4
Name of Wives: MaCele Mseleku, MaYeni Mseleku, Thobile MaKhumalo Mseleku and MaNgwabe Mseleku
Number of Children: 10
For most people in South Africa, their first knowledge of Musa Mseleku is from uThando Nes'thembu, a reality TV show which means "Love and Polygamy". The show started airing in 2017 and is focused on Musa Mseleku and his four wives. 
The TV star was recently in the news when he bought each of his four wives luxury Mercedes Benz cars. Each of them have their own separate houses and a total of two cars each. Mseleku has proven himself to be a provider who can take care of his four wives financially. He is able to do so as he is reported to be one of the richest celebrities in South Africa.
When asked why he chooses to practice polygamy, Musa Mseleku says his ancestors appearing as bees were a sign. Also, his dead brother dying without taking a wife and him having a dream about his polygamous great-grandparents were all signs. For the man, being polygamous is part of fulfilling his duties to his ancestors and lineage.
Musa Mseleku Married His First Wife At Age 27
Musa Mseleku got married to his first wife MaCele (Busiswe Mseleku) at age 27 in 2002. Five years later in 2007, he married MaYeni (Nokukhanya Mseleku) as his second wife, and in 2009, at age 34, he married MaKhumalo (Thobile Mseleku) to become his third wife. MaNgwabe (Mbali Mseleku) later became his fourth wife.
Musa's other reason for getting into polygamy is to have lots of children. His goal is to have 20 kids and he currently has 10, although two of his daughters; Snenhlanhla (25 years old) and Mpiloenhle (18 years old) are children he fathered through two failed relationships outside marriage.
Wife Number 1 – MaCele Busiswe Mseleku
Age: 45
Occupation: Businesswoman
Children: 3
MaCele Mseleku is Musa Mseleku's first wife. Born in 1977, she is the mother of three of her husband's children; Lwandle (18 years old, born in 2003), Abongwe (16 years old, born in 2005), and Owami (9 years old, born in 2012). She is also raising Snenhlanhl, Musa's daughter from a failed relationship outside marriage. Her love for Snenhlanhl has earned her admiration from viewers of their reality show.
MaCele, who is also referred to as Mamkhulu, recently lost her mother. She is a businesswoman as she owns a restaurant. Musa met her in the year 2000 at a supermarket when he was still dating MaYeni who later became his second wife. Musa wasn't a wealthy man then but he made his polygamous intentions known. This caused MaYeni's parents not to agree to their marriage, but since MaCele and her parents didn't mind, he married her and that made her his first wife. He later married MaYeni too but as a second wife.
Musa believes MaCele would never leave him and sees her as his friend. They had a white wedding in the year 2002, but in 2019, celebrated a Zulu traditional wedding which MaCele insists is her real wedding as it is the traditional wedding that seals a union.
Mzansi loves Zulu weddings! Here is everything you loved about Mseleku and MaCele's wedding! https://t.co/yDrZAVn0cM #uThandoNesthembu pic.twitter.com/hEO1bTY9Rv

— Mzansi Magic (@Mzansimagic) June 16, 2019
The traditional wedding was grand with about 300 guests. The couple shared their vows and were dressed in traditional beautiful zulu attire. The traditional wedding took place in KwaMadlala in the KwaZulu-Natal region of South Africa.
MaCele is often described by Musa as a quiet woman of few words who however never hesitates to speak her mind or voice her displeasure. It was recently revealed that she was deeply hurt by the fact that Musa built his other 3 wives a two-storeyed building home and left her with just a storeyed building. She also voiced out that she feels her husband has broken all the promises that were made to her before the other wives came in and she no longer feels loved.
Although MaCele is sometimes judged by viewers as being bitter towards the other wives, her revelation about Musa Mseleku's neglect sparked some sympathy towards her as viewers claimed they "felt" her Pain. Musa apologized and revealed that he was oblivious of her pain. He later got MaCele's house renovated.
MaCele Mseleku describes her polygamous marriage to Musa as the will of God despite her being a Christian and polygamy being against her beliefs. She asserts that God knows why he allowed her to be in a polygamous marriage. She has a seemingly cordial relationships with the other wives, although some little "i don't like you" attitude has been detected in her by viewers. However, she is the number 1 wife and manages to maintain a cool front though she was glad that the covid 19 pandemic lockdown gave her a break from the other wives as she revealed in an episode.
Wife Number 2 – MaYeni Nokukhanya Mseleku
Age: 41
Occupation: Fashion Entrepreneur
Children: 3
MaYeni was in the picture before MaCele but she ended up being Musa's second wife. As the story goes, MaYeni met her husband in 1997 but because her parents kicked against Musa's polygamous choice, he got married to MaCele while awaiting the approval of MaYeni's parents. Musa actually cheated on MaYeni with MaCele and even painfully went ahead to marry MaCele without her knowledge. She only got to find out the day Musa and MaCele were getting married. MaYeni has confronted him about it on several occasions and he didn't deny it, only reassuring MaYeni of his love for her.
In 2007, five years after he married his first wife, MaYeni tied the knot with Musa in a civil union at the South African Department of Home Affairs. In 2019, 5 days after Musa and MaCele's traditional Zulu wedding, MaYeni and Musa had a dreamy white wedding at the Banks of the Umtamvuna River Lodge. Their son Mnini was their page boy and about 150 guests were in attendance. MaYeni arrived her wedding in a boat. Their traditional wedding took place the next day at their home in Kwamadlala.
After an emotional journey with Mseleku, it's finally a happy ending for MaYeni. #uThandoNesthembu

— Mzansi Magic (@Mzansimagic) June 27, 2019
The fashion entrepreneur has since become a mother to three children; Mpumelelo (19 years old, born in 2002), Mnini (7 years old, born in 2014), and Obanzi (3 years old, born in 2017). Musa describes her as a good listener and also a calm woman who seeks clarification when she does not understand things. However, she is the type to push back especially when it comes to being in the polygamous marriage. Musa is worried that she may one day divorce him, although he thanked her for not giving up on him.
MaYeni showed her displeasure when the last two wives were married in. She raised dust and didn't hide her angst. She has also threatened to divorce Musa if he marries a 5th wife. Musa and MaYeni have, however, debunked ongoing divorce rumors and seem to be working out just fine. She is referred to as the Candy Crush Queen as she is seen always playing the game on her phone.
Wife Number 3 – MaKhumalo Thobile Mseleku
Age: 33
Occupation: Radio Personality, MC, Public Speaker
Children: 0
MaKhumalo is Musa Mseleku's third wife. He describes her as an open book who used to hide her true feelings but has opened up over the years. Born in 1989, she is the youngest of the wives and has also been described as the most stylish. The radio personality, MC, and Public speaker thanked her husband on one of the episodes after treating him to a nice dinner date for permitting her to embark on her own building project.
Musa got married to MaKhumalo at the Department of Home Affairs South Africa in 2009. He informed MaCele and MaYeni first and went ahead despite MaYeni kicking against it and threatening a divorce. Thobile MaKhumalo wants her own wedding but the other wives have not been really cooperative in the planning, and Musa revealed to her that the plans have been paused due to Covid 19 restrictions as he doesnt want her to have just 50 guests at her wedding.
MaKhumalo doesn't have a child of her own yet but she takes care of Mpiloenhle, Musa's second daughter from a relationship outside his marriage. She has revealed her struggles with conception to her viewers, and Musa is not willing to explore other methods of childbearing which he refers to as "Western Methods". Musa says he loves his third wife with or without a child and is willing to wait and not succumb to western methods; much to the displeasure of viewers who insist that Musa does not miss a chance to throw MaKhumalo's childlessness to her face. He has further complained of MaKhumalo's inability to have children to MaCele and paves it as a basis for his want of a 5th wife.
A recent spat between Musa and MaKhumalo angered the audience, as Musa yelled at MaKhumalo for putting on an outfit that he referred to as "too tight". MaKhumalo said she felt small and embarrassed because he yelled at her in the presence of his other wives.
Unlike others, MaKhumalo, who revealed that her grandparents were polygamous, said she was ready to be in a polygamous home and knows what she signed up for when she agreed to marry her husband.
Wife Number 4 – MaNgwabe Mbali Mseleku
Age: 40
Occupation: Nurse
Children: 2
Born in 1983, MaNgwabe Mseleku is the fourth and last wife of Musa Mseleku. She is a nurse and a mother of his two children. MaNgwabe and MaKhumalo first met when they were both dating Musa and he introduced them to each other. They became good friends. Musa also married MaNgwabe in 2009 in the South African Department of Home Affairs.
Although she is the mother of his two children; Mawande (9 years old, born in 2012) and Zenande (4 years old, born in 2017), Musa once revealed that he sorts of regrets marrying her as she only has time for nursing school and work. She doesn't spend as much time as he likes with him, and refuses to have more children, wanting to focus on her career. He further describes her as being generally difficult and although she is quiet, is the type to hold grudges.
In 2019, MaYeni and MaNgwabe reportedly left the complex after they had a fight between them and with Musa and MaKhumalo after MaKhumalo brought a woman to be a surrogate for her. This didn't go down well with her but they later managed to resolve their issues.
Musa Mseleku was Reportedly Married To Another Woman Who is Now Dead
Musa Mseleku had another wife, Sindi Saule, who passed on years ago from a fatal car crash. Saule was Musa's first girlfriend but he married her after MaCele. She and MaKhumalo built a great relationship and even went on occasional lunch dates together. When Musa asked that the wives go visit her grave, MaCele raised dust and kicked against it, causing their viewers to imply that she knew something about Sindi's death.
Because Musa Mseleku wants 20 children and he is only currently halfway to his goal, as well as due to the fact that MaKhumalo is struggling with conception, Musa is in search of a fifth wife. His wives have kicked against it, with MaYeni threatening divorce and MaCele calling him "crazy". Yet, he is bent on getting a fifth wife but may end up settling for a girlfriend if his wives don't finally approve. Although he plans on prevailing on them to agree but won't issue an ultimatum, he also will not hide his girlfriend if he finally resorts to one because he is an honorable man.
Has Musa Mseleku Married a Fifth Wife?
In 2019, 20 women paid R5,000 for a dinner with Musa Mseleku at an event he tagged "In pursuit of number 5". The event was sold out with women from as far as Zambia even paying for a slot.
The exclusive candlelight dinner as it was tagged was borne out of the fact that women messaged Musa with desires of marrying him and being with him. They paid money to have dinner with him in hopes of emerging as his 5th wife. The dinner got some backlash on social media, with many finding it offensive and exploitative.
The dinner went ahead as planned but no wife emerged. The SA celebrity seems to have given up on the search for a 5th wife as he posted on his Instagram that the search for a new wife is hard and he would rather just go to work.
It, therefore, seems that the search for a 5th wife is paused for now, but as Musa wants more children, especially more sons, we are sure he will resume his search in the near future.
How Musa Mseleku Maintains Peace In His Family
A family of one man and one wife with 3 kids is bound to have internal struggles, talk more of one man, 4 wives, and 10 children. Despite featuring on a reality TV show where people get a peek into their family, the question on the lips of most people is how Musa Mseleku is able to handle and keep the peace in his large family.
Each of Musa's wives has also revealed that they try their best to respect the boundaries of each other; especially during joint family vacations and outings, yet viewers are able to sense the tension amongst them.
Musa himself has revealed that he keeps his family at peace with only prayers; no charms or imbiza (herbs). He said a divine power helps him satisfy his wives sexually. The self-acclaimed spiritual healer also reveals that he uses prayers to keep his wives from cheating on him and not any preventive charms.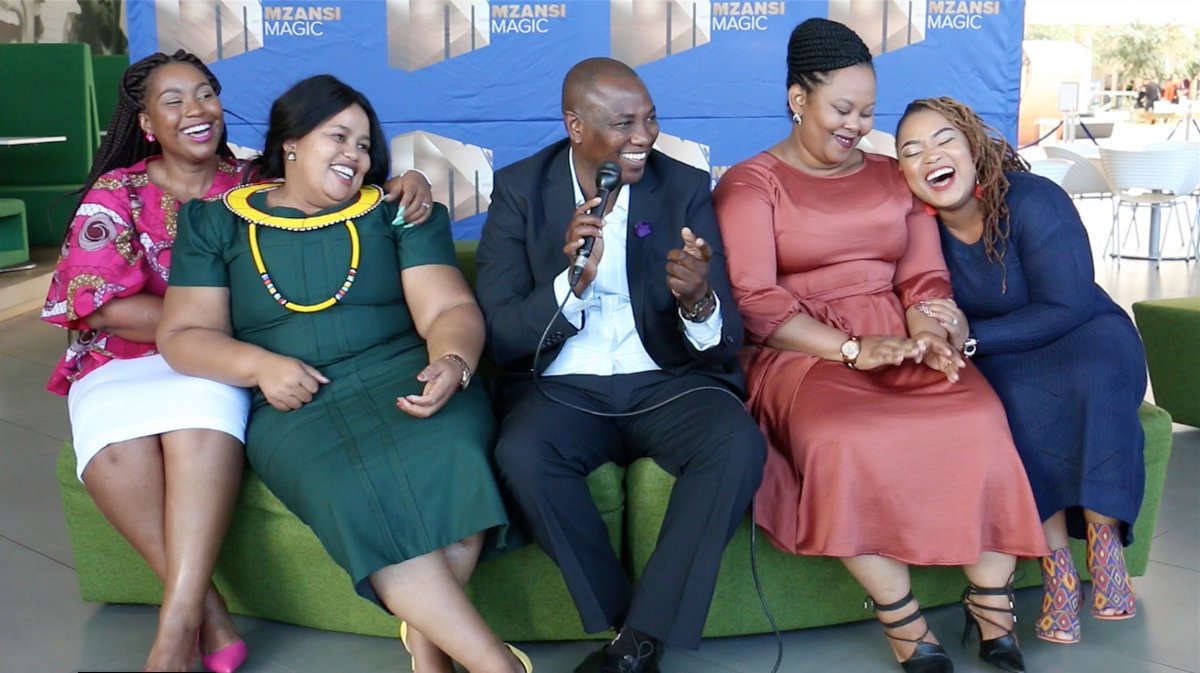 The businessman is also quick to refute claims of internal squabbles or a crack in the walls. He debunked rumors of MaYeni divorcing him and even threatened legal actions against the news website that started the rumors. He is quick to point out that his wives are happy and will be with him forever as he also debunked rumors that MaNgwabe and MaYeni moved out some time ago.
Musa Mseleku, in the bid to keep the peace, built separate houses for each wife, spends time with each of them after work; got them all separate but same cars, spends time with all of his children as well as periodic outings and vacations with the whole family. He is also working on a wedding for the last two wives since he already gave the first two their dream weddings.