AKA is one of the biggest musical exports from South Africa, thanks to all the work he has been doing in his music career locally and globally. Over the years spent in the entertainment industry, he has attracted a lot of attention as a result of the relationships he has had. Particularly, AKA's relationship with Dj Zinhle has courted a lot of controversies but she is not the only woman he dated.
Regardless of the long-term off and on nature of the relationship which AKA has had with Zinhle, he has been involved with a good number of other beautiful and talented women.
AKA's Relationship With DJ Zinhle Started in Botswana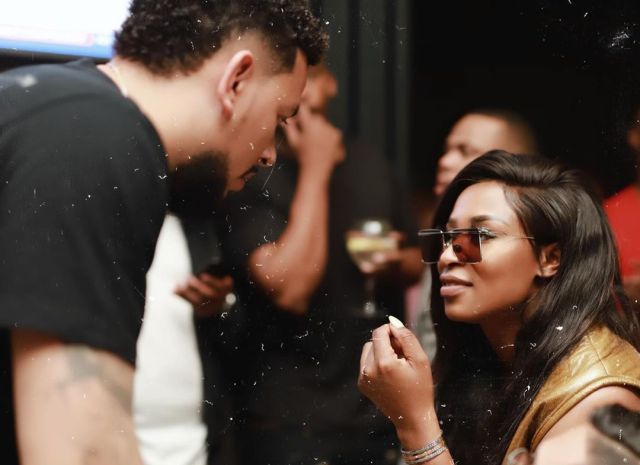 The romance between a number of people started off and was nurtured on social media, for AKA and DJ Zinhle, the same applies. She had reached out to him on a social media platform just to say she liked his music and would love to make some music with him which he agreed to. At this point, it was just business between them, nothing personal, but this would soon change.
A few months after reaching out to the rapper, they were at the same event in Botswana where he was performing and she was DJing, they started talking and decided to hang out at a club with their friends after the show. That same night, the two shared their first kiss, and AKA's relationship with DJ Zinhle started the next day.
All these events happened in 2012, but they only made their relationship known to the public in 2014. AKA had won a number of awards from the South African Hip Hop Awards and Zinhle congratulated him by calling him "my winner" on Twitter. While they depicted the picture-perfect couple and even shared a love child, AKA's relationship with Zinhle couldn't survive the pressure around it.
Infidelity Was The Cause Of Their Split
The romantic relationship that existed between rapper AKA and DJ Zinhle was one that caused a lot of ruckuses. Both of them are high ranking members of the South African entertainment scene, with AKA being one of the biggest rappers in the country and DJ Zinhle making waves with her music and business ventures.
The relationship that these two celebrities share has been plagued by a number of things, including claims of infidelity and the couple has broken up more than once. The first break-up happened in 2015 when Zinhle accused AKA of cheating on her with Bonang Matheba, a renowned television presenter. Matheba and AKA denied the claims but by August of that year, he had stopped dating DJ Zinhle.
The rapper went ahead to commence a publicly acknowledged relationship with Matheba, even though they still maintained they didn't have an affair while he was with Zinhle. The duo rocked the headlines as a couple, dishing relationship goals amid love and hate reactions from fans and foes alike. However, AKA's relationship with Bonang ended in December 2017 with the TV personality asking for privacy, especially from his drama with Zinhle.
AKA and DJ Zinhle Have a Love Child
When the couple first dated in 2014, a year into their relationship, they had their first child, Kairo. Their daughter was born on the 8th of July, 2015. But it was in that same year that their relationship hit a rocky patch and they stopped dating a month after the birth of their child. The existence of a child couldn't keep them together but they have managed to play their roles as parents perfectly.
Now that they are separated, the two still find a way to balance how much time they spend with their daughter, especially as both of them lead very busy lives because of their careers. They often share pictures of them spending time with her.
Are They Getting Back Together?
When they broke up in 2015, AKA's relationship timeline was dominated by Bonang Matheba whom he started dating soon afterward, even though she's the woman he was accused of cheating with. However, in 2018, he got back together with Zinhle after Bonang cheated on him. Like the first time, their relationship was short-lived and by 2019, the two had broken up again. They, however, remain good friends which is largely because they have a daughter between them.
Going by their record so far, there is a 50% chance they may get back together which battles with the other 50% chance of how unlikely that is, seeing as they are both with other people. We will just have to wait and see.
The Rocky Bonang Matheba Situation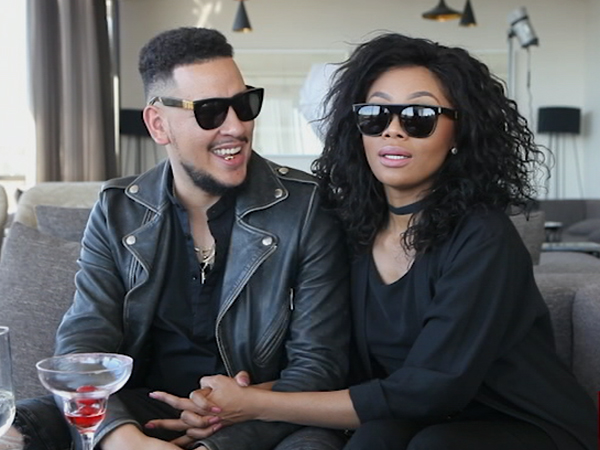 The early days of AKA's relationship with Bonang Matheba, a highly-famed television presenter, was full of turbulence for them as a couple. According to DJ Zinhle, AKA was cheating with Matheba. By the end of 2015, after he ended things with Zinhle, he started a relationship with Bonang. While they dated, he showered her with gifts and was prone to posting pictures of them getting cosy.
They went on to date for 3 years and broke up in 2018 and it is believed that they split because Bonang cheated on AKA. Their split was a mess, with AKA attacking the TV presenter on social media and releasing a diss track aimed at her. It was after their breakup that AKA finally confessed to cheating on Zinhle with Bonang. All along, the rumors about an affair between the two were right.
He Is Currently Dating A Girl Who Is More Than Ten Years Younger
All in all, AKA's relationship timeline is dominated by Zinhle and Bonang Matheba, but he seems to have put them behind him for now. Following his second break-up with DJ Zinhle, the rapper started a relationship with Nelli Tembe and it would appear that the rapper is completely smitten. It is not clear how the two met or the exact start date of their relationship.
Tembe is rumored to be the sister of one of South Africa's top actress Nondumiso Tembe but it is difficult to confirm as she is a very private person, a trait that the rapper has said he loves. His relationship with her reminds him of what it's like to date someone who is not a celebrity.