David Mabuza famously refers to himself as 'The Cat' and we totally agree with the South African politician who has been around long enough to witness a lot of ups and downs in his life and career without any of it pulling him down. Mabuza has survived many attempts at his life and emerged stronger. This doesn't come as much of a surprise since he has held many prominent positions in the South African political arena, including as Premier of Mpumalanga. He is one of the people who have been around the political arena before independence.
Currently serving in the position of Deputy President of South Africa and Deputy President of the ruling party ANC, it's safe to say that Mabuza has reached the top echelons of his career life. Beyond that, the personal front is also booming with success as David Mabuza's family has also grown stronger, especially since he married Nonhlanhla Patience Mnisi. But his current wife is not the only woman he has been linked to.
Before Nonhlanhla Patience Mnisi, David Mabuza Had Another Woman In His life
We only know her name to be Ruth Funi Silinda but the exact facts that might throw some light on who she is have not been revealed to the public. Nonetheless, she owns a construction company which indicates that she is an entrepreneur. Interestingly, while some sources confirmed that Mabuza and Silinda were once married, some others beg to differ. On the contrary, they say the former couple never got married officially but were actually engaged. Perhaps the engagement didn't lead to the altar as they ended things before the politician married his current wife. No reason was given for why the first marriage of Mabuza came to an end.
While background details of Mabuza's first wife are scarce, her name has been roped in some controversies in the past. For the wrong reasons, she has been included in issues that also involved Mabuza and his current wife. One of such cases was during Mabuza's tenure as Premier of Mpumalanga in 2010 when both women were linked in a corruption case of about R500 million. Silinda's Mbombela-based construction company identified as Lumkani Construction and another company known as Lumkani General Trading received tenders to the tune of R280 million. Subsequently, Pricilla Nkwinika, who was heading the department and involved in the issue, was suspended while Mabuza's women went free. This raised some dust as she apparently received preferential treatment.
The next time Silinda would make the news was when she disobeyed road safety rules by speeding at 114km per hour on a 60km road. The brief cruise she had with her Mercedes Benz landed her in police custody where she supposedly faced the law for breaking traffic regulations. But in the real sense, she got away with a warning.
Mabuza and Nonhlanhla Patience Mnisi Have Been Together For Almost Two Decades
No reason has been given for why David Mabuza and his first partner went their separate ways but it is clear enough that they are no longer together. The Deputy President is enjoying family life with Nonhlanhla Patience Mnisi as his wife and they are said to have tied the knot in 2003.
Even though he was already making waves in the political arena at the time, details about how they got married, their wedding ceremony and all, were not made public. Likewise, we can't say for sure when and how the two met and how long they dated before marriage which might also mean they have been together longer than we anticipated.
Despite the unanswered questions about the political power couple, we can safely say that they are happy together. Mnisi has been a supportive wife to her husband, supporting his political career to the core. They are often seen in public carrying out their duties to the people but their private lives have remained sacred.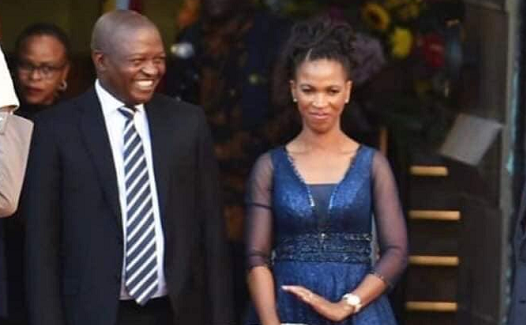 Does Mabuza Have Children With His Wife?
Despite being together for close to two decades, David Mabuza and Mnisi his wife have not started a family. There is, however, a possibility that they are keeping their family away from the prying eyes of the media or that they have no offspring at all. Whatever the case may be, the truth is that nobody has seen any child linked to the Deputy President.
In the same vein, even his first union with Silinda did not produce any child, at least none that we can confirm at this time. It has always been the Deputy President and his wife in the spotlight since his political career shot to prominence.
Aside from the two women linked to him, the only member of Mabuza's family we know is his brother Mike. He is a former lieutenant colonel in the SAPS's crime intelligence unit in Nelspruit but has since secured a new job. One of the few times he made the headlines was when he (Mike Mabuza) landed a top security job that was never advertised to the public. He was employed by a Mpumalanga department as assistant ­director for security management in the ­province's agriculture, land reform, and land administration department. His employment did not just raise dust on how he transferred between different departments with such ease, it also roped Mabuza in more financial controversies that involved a R230 million tender issued during his tenure as the department's MEC.
What We Know About Nonhlanhla Patience Mnisi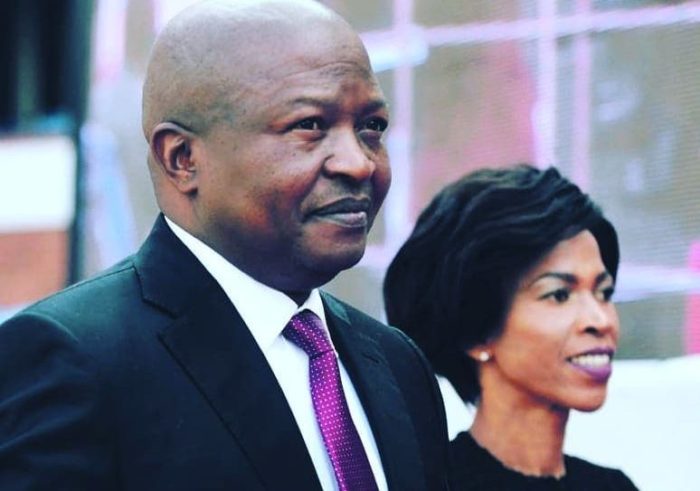 Nonhlanhla Patience Mnisi is the wife of the Deputy President of South Africa and both of them are always seen in public, carrying out their duties. Away from that, there is hardly any information available to the public about her life, especially before she married the politician. As such, her age or date of birth cannot be confirmed, even though some speculations have placed her around 50 years and above.
Before she became the wife of David Mabuza, Mnisi managed Pamgolding, a private limited company as a real estate developer. She assumed the role in 2012 and operates around Barberton and Emjindini where she made her biggest sale of R5 million in 2015. Aside from the foregoing, Mabuza's wife is mainly known as a homemaker and supports her husband's career in any way possible. She and her husband are known to lead a private life, keeping sensitive details away from the public.