AB6IX may be one of the newest entrants in the k-pop scene but they are already making an impact. Founded in May 2019, the four-member ensemble (originally five) has already dropped a successful EP as well as a full-length album.
They have also collaborated with sensational American musician, Lizzo, on the remix of her monster hit single, Truth Hurts. Discover more about the fast-rising band here including details about its formation, discography, as well as members profile.
| | | | |
| --- | --- | --- | --- |
| Members | Birthday | Age | Position |
| Youngmin (former member) | December 25, 1995 | 27 | Leader, Lead Rapper, Vocalist |
| Woong | October 15th, 1997 | 26 | Main Vocalist, Lead Dancer |
| Donghyun |  September 17, 1998 | 25 | Lead Vocalist, Visual |
| Woojin | November 2, 1999 | 24 | Main Rapper, Main Dancer, Vocalist |
| Daehwi | January 29, 2001 | 22 | Lead Dancer, Lead Vocalist, Center, Face of the Group, Main Producer, Maknae |
AB6IX Members' Profile
AB6IX is comprised of four members: Woong, Donghyun, Woojin, and Daehwi. One thing that all the AB6IX members have in common is that they are not newcomers to the idol world. Some of them trained under various labels while others made it into other groups which later got disbanded.
Woong
Woong is the lead dancer as well as the main vocalist of AB6IX. He was born on the 15th of October 1997 in Daejeon, South Korea. He hails from a family of five. Woong started out by studying practical dance at the Hanlim Multi Art School. He subsequently trained with labels such as JYP, YG, and Woollim, but couldn't make the cut. He busied himself by working as a backup dancer before making it as a member of AB6IX. Woong loves running but dislikes spicy foods. He is 5 feet 8 inches tall and his weight is listed as 58kg (128lb).
Donghyun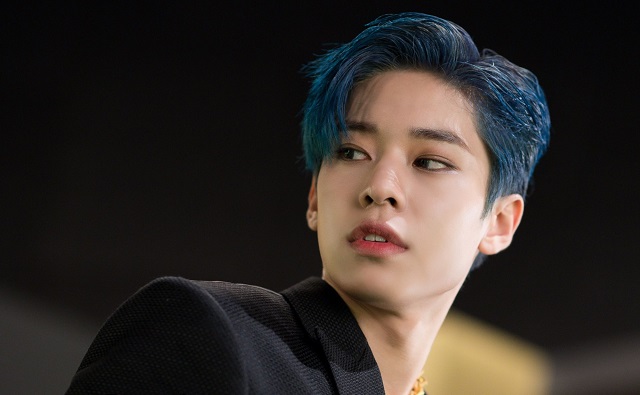 Donghyun is the lead vocalist as well as the visual artist of the group. He was born on the 17th of September 1998 in Daejeon. He hails from a family of six and has a fraternal twin brother. Donghyun obtained a degree from Global Cyber University. He subsequently contested on the second season of Produce 101 but finished 28th. He later joined the duo known as MXM, before becoming an AB6IX member. Donghyun dislikes mushrooms but loves blue crab soup. He is 5 feet 11 inches tall and his weight is given as 63kg (145lb).
Woojin
Woojin is one multi-talented AB6IX member. He is not only the main rapper and main dancer of the group but also a vocalist. Woojin was born on the 2nd of November 1999 in Busan. He hails from a family of four and has a younger sister named Yerim. Woojin participated in Produce 101 and finished 6th. He subsequently joined Wanna One and remained with them till disbandment. Woojin loves watching food shows. He is 5 feet 9 inches tall and his weight is given as 60kg (132lb).
Daehwi
Daehwi is the lead dancer, vocalist, and face of the group. He was born on the 29th of January 2001. He spent his formative years in the United States, as well as Japan, and can speak English fluently. Daehwi participated in the second season of Produce 101. He finished third and thus joined Wanna One. He later moved to AB6IX after Wanna One disbanded. Daehwi is 5 feet 8 inches tall and his weight is given as 52kg (115lb).
Meet the Former Member/Leader of the Group
Youngmin
Youngmin was the lead rapper, vocalist, as well as leader of the group. He was born on the 25th of December 1995 in Seoul. He hails from a family of five and has two brothers. He attended schools such as Deokdu Elementary School and Daejeo Middle School, and holds a degree from the Global Cyber University.
The singer participated in the second season of Produce 101 but didn't go far. He later joined a duo known as MXM, before making it into AB6IX. Youngmin's hobbies include swimming and basketball.
About one year after the group debuted, precisely on June 8, 2020, Youngmin's departure was announced.
Formation and Discography of the Band 
AB6IX (short for Absolute Six) is the brainchild of Brand New Music Label. The group first made themselves known via Mnet reality TV show, Brand New Boys, in April 2019. The show chronicled their respective personal stories as well as behind-the-scenes moments. The band subsequently dropped their debut EP, B Complete, on the 22nd of May 2019. Since then, they have performed at several concerts. They have also won some awards including the next generation star at the 2019 Genie Music Awards.
AB6IX's EP titled B Complete featured seven tracks including Shinning Stars, Breathe, Absolute, Friend Zone, Light Me Up, Dancer for Two, and Hollywood. B Complete reached No. 2 on the Korean albums charts. It also sold over 166,000 copies in Korea alone. AB6IX followed up their debut EP with a full-length album, 6ixense, in October 2019. 6ixense was a medley of several genres including pop, hip-hop, ballad, and EDM. The album came as a pleasant surprise as most k-pop acts don't drop an LP this early in their career.
FAQs
What's the meaning of AB6IX? 
AB6IX is the short form of "Absolute Six". It is also an abbreviation of "Above BrandNew Six".
When did AB6IX release their debut song?
AB6IX released their debut EP titled B:Complete on the 22nd of May 2019. The EP contains seven tracks which is a combination of works from the five pioneer members of the group. Meanwhile, also on the same day AB6IX debuted their EP, their debut showcase held at Olympic Hall.
Why did Lim Young-min leave AB6IX? 
Lim Young-min got involved in a drunk driving scandal in 2020 and as a result, he was cut loose from AB6IX. The news of his departure was announced on Monday, the 8th of June 2020, via a statement released on AB6IX's Daum cafe. In the statement, the agency explained that Youngmin had decided to leave the group after careful discussion in order to cause no further harm to other members.
In May 2002, however, Lim Young Min hinted that he would be making a return to the music industry.
Who are the members of AB6IX?
AB6IX currently consists of four members named Jeon Woong, Kim Dong-hyun, Park Woo-jin and Lee Dae-hwi. The group was originally a five-man boy band until one of them named Lim Young-min left in 2020 due to a drunk driving scandal he got involved in.
What is the instagram handle of AB6IX?
Just like most music groups, AB6IX is present on various social media platforms, including Instagram. Their official handle on the platform is AB6IX Official. Other platforms where one can find the group are:
Is AB6IX a Reality show?
AB6IX is a South Korean boy band established by Brand New Music, not a reality show. However, the group has a reality show called BrandNewBoys. The show, which is their debut reality show, premiered on Mnet on April 18. It follows the story of the five members as they got ready for their debut. It also featured exciting behind-the-scenes footage of their day to day lives.
How many albums has AB6IX released?
AB6IX has released a total od three albums so far. The group released their first studio album titled 6ixense on October 7, 2019. This was followed by the second one titled Mo' Complete on September 27, 2021, and a special album called Complete with You, released on January 17, 2022.