Egypt as a country has always been great. This greatness is known throughout the history and has taught us never to doubt the ability of a small group of thoughtful, concerned citizens to change a nation. These outstanding leaders so far have passed some useful life lessons to us the younger generation. Indeed, we all know the whole story of the men and women who played a very crucial role in bringing Egypt to her greatness, but we really don't have sufficient information on the actual profile of these Egyptian Presidents who fought tirelessly in bringing us to our present place especially their academic qualifications.
Here are Egyptian Presidents with their academic history/qualifications.
Egyptian Presidents – Academic Qualifications: 1953 Till Date
Muhammad Naguib (1901–1984)
Muhammad Naguib was the first President of Egypt, who served from 18 June 1953 to 14 November 1954. Together with Gamal Abdel Nasser, they led the Egyptian Revolution of 1952.
Academic History
He studied as a translator, then later earned a law degree
MA in political science
MA in civil law (He never completed his doctorate because his career in the army, undertaken in defiance of his father's wishes, by then had begun to take off)
Naguib also studied the Hebrew language in the 1950s.
After the death of his father in 1916, the family moved to Cairo, while Naguib and Ali finished their studies in Sudan.
See Also: 52 Countries Egyptians Can Travel To Without Visa
Gamal Abdel Nasser (1918–1970)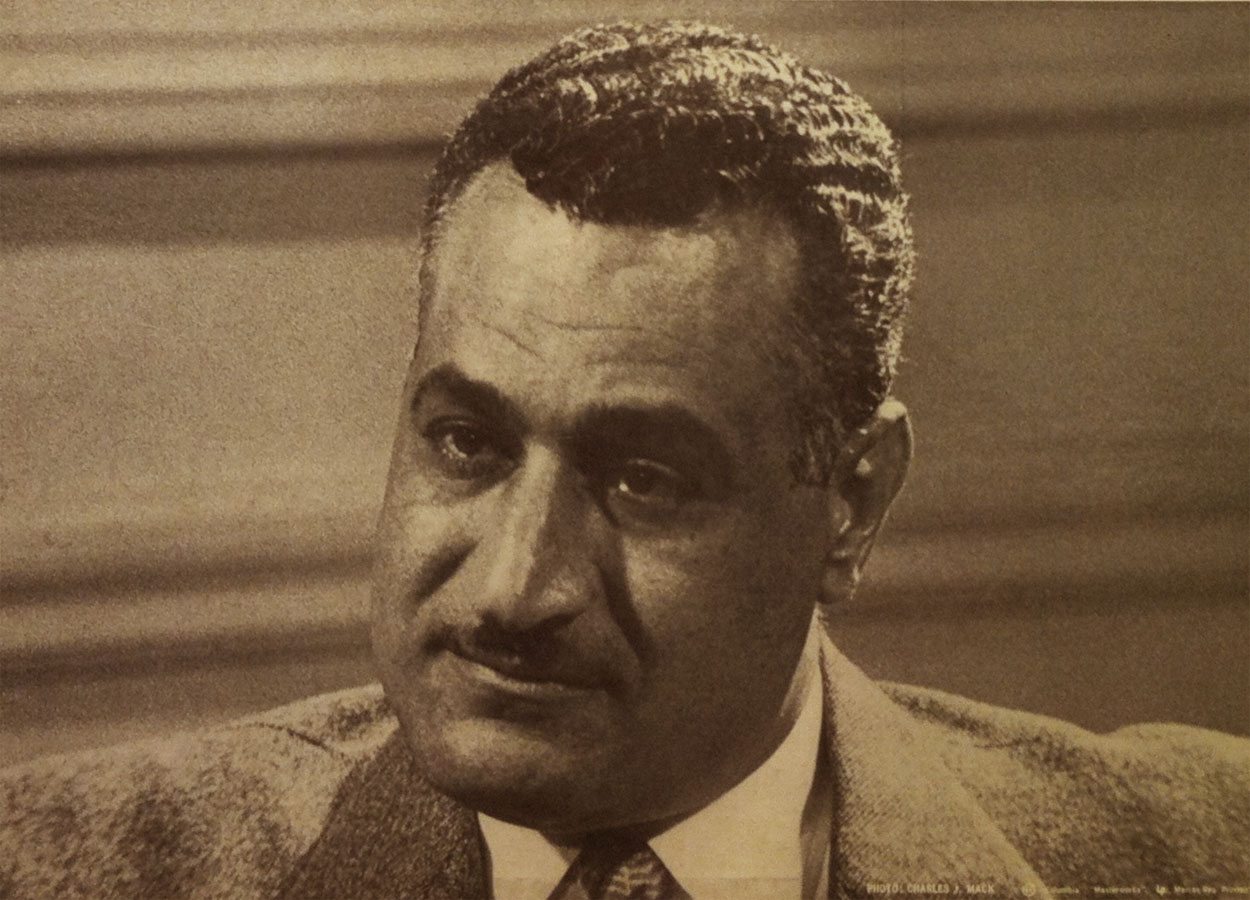 After Muhammad Naguib came Gamal Abdel Nasser. Nasser was Egyptian president from  1956 until his death in 1970.
Academic History
His primary education was first at a Primary school meant for the children of railway, Nahhasin elementary school, then the city's Attarin elementary school.
In 1929, he left for a private boarding school in Helwan, and also Ras el-Tin secondary school. He schooled also in al-Nahda al-Masria school.
Nasser attended Royal Military Academy for army officer training before attending Law school at King Fuad University for one semester (he later dropped out to join Army)
He later got admitted into General Staff College
See Also: Top 10 Best Universities in Egypt (2014 Latest Ranking)
Anwar Sadat (1918–1981)
Anwar Sadat served as Egypt's president from 15 October 1970 until his assassination by fundamentalist army officers on 6 October 1981.
Academic History
He completed grade school education
He is a graduate of  Royal Military Academy  Cairo
Sufi Abu Taleb (1925–2008)
After the assassination of Anwar Sadat in October 1981, Abu Taleb became Acting President, as the Egyptian constitution states that the Speaker would assume that role in the case of a vacancy of the presidential office, pending an election in 60 days.
He stepped down when the then vice president, Hosni Mubarak was chosen to replace the late president.
Academic History
He possesses High school certificate
Has a Degree in Law from the Faculty of Law, Cairo University.
Diploma in Public Law
He was awarded a scholarship and sent to France where he acquired a diploma in History of Law and Roman Law in 1949 and a diploma in Private Law in 1950 at  University of Paris.
In 1957 he also acquired his PhD.
In 1959, he obtained a diploma in Laws of Mediterranean Sea from Sapienza University of Rome.
Hosni Mubarak(1928- )
Hosni Mubarak served as Egyptian president from 1981 – 2011. Mubarak's presidency lasted almost forty years, making him Egypt's longest-serving ruler after Muhammad Ali Pasha.
Academic History
Completed high school
Attended Egyptian Military Academy where he acquired a Bachelor's degree in Military Sciences in 1949.
In 1949, he joined Air Force Academy, and gained his commission as a pilot officer on 13 March 1950 and also a Bachelor's degree in aviation sciences.
Received additional training in a Soviet pilot training school in Moscow and further training at Kant Air Base near Bishkek in the Kirghiz Soviet Socialist Republic.
Obtained training on the Ilyushin Il-28 and Tupolev Tu-16 jet bombers.
He attended Frunze Military Academy in 1964.
Mohamed Morsi (1951– )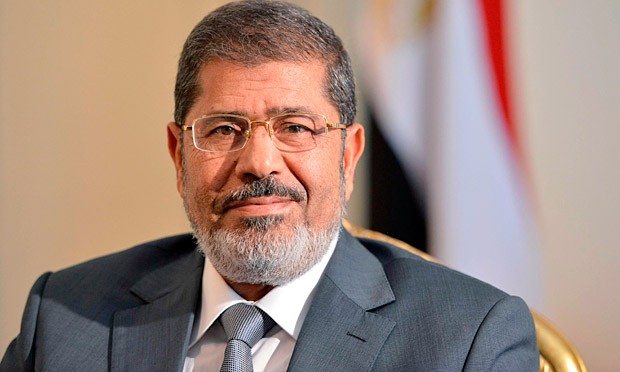 Mohamed Morsi was Egypt's president from 30 June 2012 to 3 July 2013. He was forced out of office following the 2013 Egyptian coup d'état which was fueled by the June 2013 Egyptian protests.
Academic History
Morsi has a bachelor degree  from the University of Cairo
Masters in engineering from the University of Cairo University (1978)
 PhD in materials science from the University of Southern California (1982)
In 2013, he was awarded an honorary PhD by the National University of Sciences and Technology (NUST), in a ceremony held at the School of Civil and Environmental Engineering NUST in Islamabad, Pakistan, on 18 March 2013.
Adly Mansour (1945– )
Just like Anwar Sadat, Adly Mansour served as the country's acting president from 4 July 2013 to 8 June 2014 following the 2013 coup d'état that forced Mohamed Morsi out of office.
Academic History
He is a graduate of Law from Cairo University (1967)
Postgraduate degree in law (1969) Cairo University
He also studied economics with Juan Felipe Aranguren and earned a postgraduate degree in management science from Cairo University in 1970.
He later attended France's École nationale d'administration(ENA) and graduated in 1977.
Abdel Fattah el-Sisi (1954– )
Abdel Fattah el-Sisi is the current President of Egypt since 2014.
Academic History
He attended a local army-run secondary school.
Graduated from the Egyptian Military Academy in 1977
Abdel Fattah el-Sisi has earned several other certificates from several courses he has undergone. These courses include:
General Command and Staff Course, Egyptian Command and Staff College, 1987.
General Command and Staff Course, Joint Command and Staff College, United Kingdom, 1992.
War Course, Fellowship of the Higher War College, Nasser Military Academy, Egypt, 2003.
War Course, US Army War College, United States, 2006.
Egyptian Military Attaché in Riyadh, Saudi Arabia.
Basic Infantry Course, USA.