ACCA is an international professional accountancy body that offers students worldwide, including in Nigeria, a plethora of internationally recognized qualifications needed to establish flourishing careers in the field. The registration process for the membership can either be completed online or offline for enrollees who meet the requirements for enrolment. For students who are interested in earning membership of ACCA, there are fees payable at every level – registration, annual subscription, examination, and the likes. These fees can be completed either online or via other bank instruments like drafts, cheques, cards, etc
What Is The ACCA?
The full meaning of ACCA is the Association of Chartered Certified Accountants and it is a British accountancy body offering Chartered Certified Accountant qualifications globally. ACCA is not just the largest accountancy body in the world; it is equally recognized as the fastest-growing with over 227,000 members, including 544,000 future members scattered in 181 countries where it has both offices and centers. Being a British body, the ACCA has its headquarters cited in London, United Kingdom.
The ACCA's primary qualification is its Professional Scheme with 13 professional exams to be completed by members, including three years of supervised and relevant accountancy experience. With this, an individual becomes a Chartered Certified Accountant. The qualification for ACCA covers a wide range of subjects, including:
Financial and Management Accounting
Law
Financial Management
Taxation
Governance and Business Analysis.
The aim of ACCA qualification is to provide finance professionals with the knowledge and skill plus professional value to be able to build successful/thriving careers across all sectors – be it private or public.
ACCA in Nigeria
ACCA made inroads into Nigeria in 2011. Before this time, professional accounting bodies like ICAN (Institute of Chartered Accountants of Nigeria) and ACAN (Association of National Accountants of Nigeria) dominated the country.
When it came into Nigeria, ACCA did not displace the existing national bodies, rather, they have all been existing side by side, and people now have a wider option to choose from.
Where Are ACCA Offices Located in Nigeria?
ACCA located its offices at three strategic regions in Nigeria, namely:
Port Harcourt at Oginigba on Plot 129-131 of the Trans Amadi Industrial Layout
Abuja at The Central Business District on Constitution Avenue
Lagos at Etim Inyang Street on Victoria Island
Since its inception in the country, ACCA Nigeria has been growing in leaps and bounds with over 12,000 students, individuals, and associates in enrollment.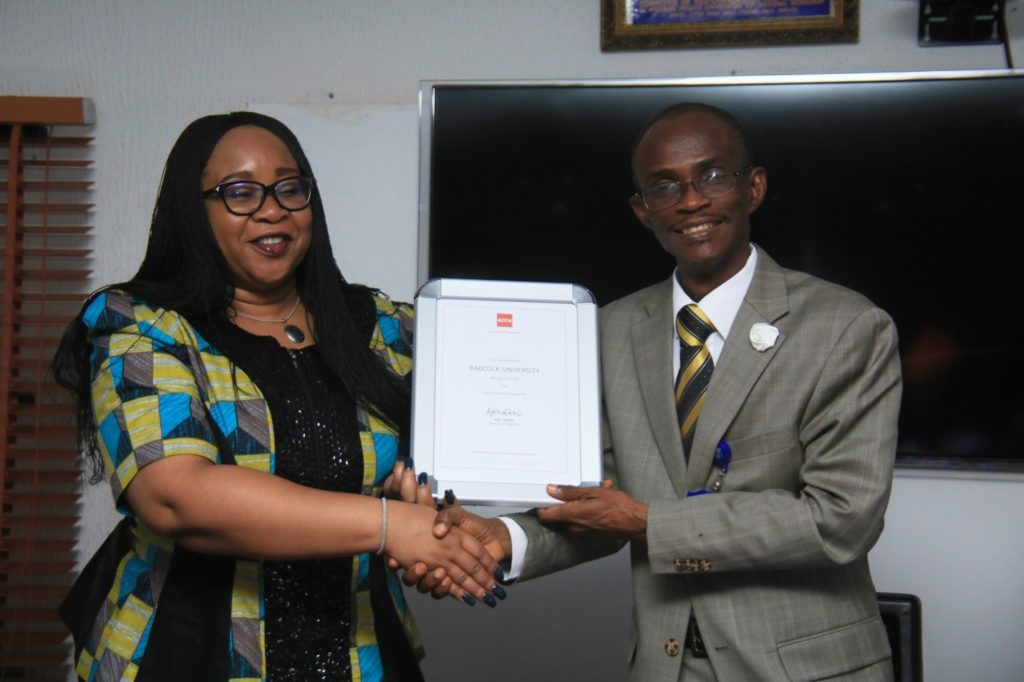 The Registration Process For ACCA In Nigeria
Nigerians and Nigerian residents who wish to register for ACCA can either go through the online registration process or visit the nearest ACCA center for offline registration. It all depends on the method you are comfortable with.
Online Registration
The online registration process for ACCA is a simple and straightforward process that requires the applicant to follow a few steps. Important to note that going online is considered to be the easiest and fastest way of submitting applications for registrations as well as exams. When you are ready to register for ACCA in Nigeria, follow the under-listed steps;
Assemble all the required docs
Scan and save each of them, ready for upload
Set up your personal profile and online account by visiting myACCA or
Navigate to their official website @https://www.accaglobal.com/africa/en.html
Click on Apply now
The next page reveals the requirements – carefully peruse to ensure that you have the right qualifications.
Once you deem yourself to be qualified after scrutinizing the requirements, go ahead and click on the "Get Started" button
Now, input personal details like your title, name, and email address and click on the "Continue" button
The ensuing age opens fields where you can input other details like your gender, date of birth, nationality, and contact address, and click on "Save", and continue
Select the particular ACCA qualification you wish to apply for, click on save, and continue
The ensuing page is where you will be required to upload all your assembled documents and continue
While uploading your docs, the file size for each of them must not exceed 2MB and you can only upload a total of 20 files maximum. Below are the permitted file sizes that can be uploaded;
Plain text files (TXT format)
Microsoft Word (DOC format)
Microsoft Excel (XLS format)
Images (in BMP, JPEG, GIF, or TIFF format)
Adobe PDF.
For your application process to be successful, follow the prompts and get to the end.
In the end, the applicant is required to pay their registration fee; this must be completed online using a debit or prepaid card.
The entire registration process for ACCA will take around 10 minutes to complete and while on it, candidates will have the opportunity of applying for exemption. Prospective candidates who fall short of the registration requirements to commence the ACCA qualification (OND, ND, HND, B.Tech, B.Sc, or any related qualifications) have the option of starting their examinations through the very Foundations in Accountancy courses. Following this, they can now proceed with their ACCA qualification.
Offline Application Process for ACCA
Even in the midst of the recent technological advancements that have made it possible for people to comfortably register for ACCA irrespective of their locations, there are still people who would wish to go the age-old way of going to the centers nearest to them.
At the ACCA center, candidates are expected to present all the required documentation to ensure that they meet the qualifications. You will complete a hard copy of the application form at the center and submit it with your docs.
Registration can be done throughout the year, thus, prospective applicants can log on or move to the centers and register whenever they are ready. After registration, enrollees will be constantly notified with necessary info like when a new session is expected to commence for the program.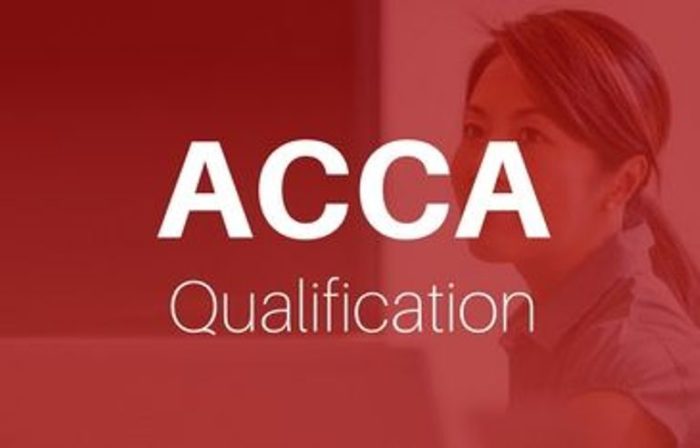 Documents and Requirements Needed For ACCA Registration
In order to complete your application process for ACCA registration, enrollees must provide some supporting documents. The list of required docs are outlined below;
Means of Identification: This can be your National Identity Card, International Passport, Driver's License, or copy of the applicant's birth certificate.
Minimum entry requirements include Diploma (this must come from a Federal University), National Certificate of Education (NCE), Advanced Diploma (must come from a Federal University), and Diploma. Those who don't have any of these can start from the foundation and build up to the required level.
Details of all applicants' previous qualifications
Digital copies of applicant's proof of qualification
A digital copy of the enrollee's passport-sized photograph
There should be evidence of the stamp, logo, and signature of the awarding institution on all educational documents.
The date of completion of your full academic award must be seen on your document
Transcripts
Payment must be completed online using your credit card, debit card, or prepaid card.
Proof of change of name – where applicable.
Documents that are written in languages other than English must be appropriately translated into English.
The Fees Payable At ACCA
At ACCA, members get to pay four levels of fees. They are:
1. Registration Fees
This is the fee that new enrollees are expected to pay at the point of their registration to complete the process. The total cost payable for your initial registration is £89. However, after making your one-time registration and taking the first level of exams, an enrollee is expected to be paying his or her annual subscription fee regularly. Those who fail to meet up with their yearly payments may be dropped from the student register. When this happens, you will need to re-register by paying another £89 plus every other unpaid fee before you can be re-established as an ACCA student.
2. Annual Subscription Fee
To keep an enrollee's student status active, the individual is expected to pay an annual subscription fee of £112. As the name implies, the fee is paid every year and any year you fail to pay up, the student's membership will be suspended. Before a suspended student can be admitted back as a member, the person will need to re-register as mentioned above. The yearly subscription fee is expected to go in on the 1st of January yearly or before it.
3. Entry Fee for Exams
Anytime a student of ACCA wants to sit for an exam, the individual must pay his or her entry fee for the exam before sitting for it. There are some examinations that candidates can take on-demand such as Applied Knowledge Exams – Here the centers are responsible for fixing the fees.
The Applied Skills Examinations have fees ranging from £114 to £350 for both early and late entries.
ACCA Exam Fee – LW
Early Registration Fee – £114
Standard Registration Fee – £120
Late Registration – £307
ACCA Exam Fee – PM
Early Registration Fee – £114
Standard Registration Fee – £120
Late Registration – £307
ACCA Exam Fee – TX
Early Registration Fee – £114
Standard Registration Fee – £120
Late Registration – £307
ACCA Exam Fee – FR
Early Registration Fee – £114
Standard Registration Fee – £120
Late Registration – £307
ACCA Exam Fee – AA
Early Registration Fee – £114
Standard Registration Fee – £120
Late Registration – £307
ACCA Exam Fee – FM
Early Registration Fee – £114
Standard Registration Fee – £120
Late Registration – £307
ACCA Exam Fee – SBL
Early Registration Fee – £188
Standard Registration Fee – £199
Late Registration – £321
ACCA Exam Fee – SBR
Early Registration Fee – £147
Standard Registration Fee – £155
Late Registration – £350
ACCA Exam Fee – AFM
Early Registration Fee – £147
Standard Registration Fee – £155
Late Registration – £350
ACCA Exam Fee – APM
Early Registration Fee – £147
Standard Registration Fee – £155
Late Registration – £350
ACCA Exam Fee – ATX
Early Registration Fee – £147
Standard Registration Fee – £155
Late Registration – £350
ACCA Exam Fee – AAA
Early Registration Fee – £147
Standard Registration Fee – £155
Late Registration – £350
4. Exemption Fees
These are fees payable for exams a candidate wishes to be exempted from.
Those that are seeking exemption from the applied skills exam are expected to pay £123 while £98 is the fee for exemption from applied knowledge exams.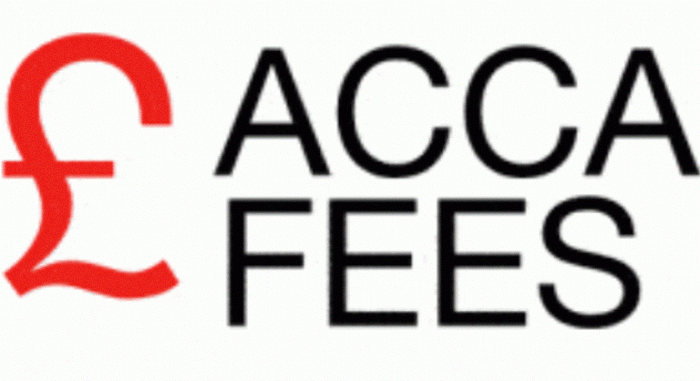 How To Pay Your ACCA Fees in Nigeria
There are many ways of paying your fees for ACCA in Nigeria, be it registration, annual subscription, exemption, and examination fee.
For the examination fees, payments can be made at Zenith Bank via Seacron Educational Nigeria Limited as the account name. After completing payment, students are expected to forward their proof of payment (teller or receipt) to the WhatsApp number +2348087890420. Alternatively, it can be sent to [email protected]
The easiest way to make payments for your ACCA exams is by going online through myACCA. The acceptable instruments for online payment include a debit card (Mastercard, Visa, China UnionPay), PayPal, credit card (MasterCard, Visa, American Express (AMEX), China UnionPay), pre-paid debit card, and Alipay. Your online payment can be made by logging into your profile where you will proceed to pay by clicking the "pay online" button.
A successful payment will trigger an acknowledgment email from ACCA which will hit your address within the next 48 hours. Once your acknowledgment email is received, log into your personal account on ACCA to do the needful.
Alternative Ways of Paying Your ACCA Fees
Those who wish to explore alternative methods of paying their ACCA fees can try these means;
Sterling Bank drafts drawn on a United Kingdom bank, Crossed British Postal Order, Crossed GBP cheque. Note that your cheques and drafts must be made payable to only 'ACCA.' Always write your identification number on the front side of your drafts/cheques Members, affiliates, and registered students should visit their accounts on myACCA to know when their payment is processed.
In the case of any issues with payment, contact ACCA Connect via email or by phone.
How Long Does ACCA Take to Approve Registration?
After an applicant submits his or her application to ACCA with full payment of the registration fee, the candidate gets a confirmation email from the body to let him know that they are processing your request. If everything is in order, it will only take five days for the applicant to receive confirmation of his student status.
Benefits of ACCA
For accountants, adding the Association of Chartered Certified Accountants qualification to their resume boosts their chances of scoring plum job positions by giving them an edge among competition.
ACCA membership does not just open inroads into getting employments here in the country; it is equally a holder's key to professional opportunities worldwide.
One of the major reasons people enroll for ACCA is the portability of the professional qualification; thus those who opt to go for a global career are very likely to meet fellow members.
Armed with an ACCA qualification, holders can opt for fixed-term overseas posts to boost their CVs with international experience
Since ACCA is an international body, its membership and certification are globally recognized, making it easier for accountants from any part of the world to travel out to seek greener pasture.
ACCA makes for the promotion of principles-based regulation, actively seeking to boost the value of accounting within the society through international research.
ACCA takes progressive stances on international issues in a bid to ensure that accountancy as a profession keeps on growing in both influence and reputation.
When the 'ACCA' letters are tagged after your name, it links you with a drive for innovation, a tradition of excellence, and very high global ethical standards recognizable to employers all over the world
The Association of Chartered Certified Accountants is sustained by quality tuition, besides, members get to choose their learning partners
Some of the examinations for ACCA are taken on demand; enrollees have no need to rush their learning process.
Learning is done at your desired pace and you are the only one to decide when to sit for your exams whenever you are ready.
The registration process for ACCA is not burdensome as it can be done online irrespective of your location. From the comfort of their offices, homes, and on the move, Nigerian-based finance professionals and accountants can log on and register.
Those that do not have enough time to enroll in physical classes can join online tutorials