Adelaide Kane is a well-known and super talented Australian actress. She has featured in several movies and series and is most famous for her role as Mary, Queen of the Scots, in the CW historical drama series Reign. She is also renowned for the MTV series, Teen Wolf, where she played the beautiful and mysterious Cora Hale.
Asides a busy career, the actress has had an active love life and has been romantically linked with some of her fellow actors. But her long dating history is just a fraction of the things that make Adelaide Kane's life an exciting read.
The Multi-Ethnic Background of Adelaide Kane
Adelaide Victoria Kane was born on the 9th of August 1990 in the Australian city of Perth, specifically Claremont. Even though her parents' names are not publicly available for now, we do know that her father is Scottish while her mother has Scottish, Irish, and French roots.
Therefore, she has a mixed ethnicity comprising of Scottish, Irish, and French ancestry. Her parents divorced when she was seven. She, and her younger brother, who is three years her junior, William, subsequently grew up with their mom and stepfather.
From A Dancer At 3 Years Old to A Hollywood Star
Kane's artistic talents manifested at an early stage, and she started dancing when she was just three years old. From dancing, she diversified into acting, as well as singing. She scored her first professional gig (a print ad) at the age of 6.
Soon enough, Adelaide Kane appeared in commercials, and children show on television. The actress got her first breakthrough in 2006 when she won a contest organized by a magazine Dolly.
Her reward for winning was the role of Lolly Allen in Neighbours (the longest-running soap opera in Australia running since 1985). Kane's stint on Neighbours lasted only three months, but it was enough to establish a solid reputation as a talented actress. Her portrayal of Allen earned her a nomination for the Most Popular New Female Talent.
Adelaide Kane's Career Achievements 
Since her days in Neighbours, Adelaide Kane has gone on to acquire an impressive portfolio, both in her native Australia and America (she now resides in L.A.). She featured in TV shows starting with Power Rangers RPM (a children series where she played the half-human villain – Tenaya), it was the seventeenth season of Power Rangers, a popular children's TV show.
Then in 2010, she featured in Pretty Tough in the leading role, the same year she appeared in her first TV film 'Secrets of the Mountain' where she played Jade Ann James (a movie about a single mom of three kids who inherits a mountain cabin).
She made her feature film debut in 2012 in the comedy-drama film Goats, directed by Christopher Neil. The film received mostly negative reviews. In 2013, she played a role in the third season of the TV series Teen Wolf. Loosely based on the 1985 film of the same name, it is about a teenager named Scott McCall, who must cope with his new life after being bitten by a werewolf.
Breakthrough on Television and Film
Kane played the leading role in the dystopian horror film The Purge in 2013. The film was a significant commercial success, earning nearly $90 million on a $3 million budget. She played the daughter of a family that is stalked by murderers during the annual night of "The Purge," when all sorts of crimes are made temporarily legal. Critically, the film received mostly mixed reviews. She also appeared in three other films the same year, Louder than Words, Blood Punch, and A Letter Home.
From 2013 to 2017, she played the lead role of Mary, Queen of Scots, in the TV series Reign. The show was met with mixed reviews though it won multiple awards. In 2014, she was seen in the film The Devil's Hand.
More recently, she had a voice role in the TV series Dragons: Race to the Edge as well as a role in the TV series Once Upon a Time. She also starred in the 2018 film The First Purge, which is a prequel to the dystopian horror film The Purge.
In 2019 Adelaide joined the Hallmark family by starring in the movie titled A sweet Christmas Romance as Holly Grant. Her inaugural role with Hallmark is a party planner who has to coordinate the biggest New Year's Eve event of her career on short notice.
Awards and Nominations
For the continually growing and blossoming career she has had so far, Kane Adelaide has earned recognition at different times for her work. While she hasn't won any notable award so far, she has received a couple of nominations to her name. In Australia, 2008, she was nominated for the Most Popular New Female Talent in the Logie Awards for her role in Neighbours.
She was also nominated at the Monte Carlo Television festival 2014, for Outstanding Actress in a drama series for a role in the series Reign. In the same year 2014, she received a nomination by Teens Choice Awards for Choice TV Breakout Star: Female for her role in the series Reign.
Adelaide Kane has Amassed a Substantial Net Worth
Through sheer determination and hard work, the actress from down under has been able to build up a decent fortune worth $5 million. She made her millions from the numerous projects she has featured in over the years.
Asides from her onscreen roles, she has also taken part in theatrical productions of renowned plays such as The Wizard of Oz, Oliver!, Our Day Out, Anything Goes, etc.
Adelaide Kane Has Dated A Lot of Actors
Adelaide Kane has been romantically linked to some individuals in the course of her acting career. A glance through the list would reveal that she prefers dating her fellow actors.
Ian Bohen (2011)
Her first relationship was in 2011, with American actor and Teen Wolf co-star, Ian Bohen. Ian Bohen is an American actor best known for his recurring role as Peter Hale in MTV's Teen Wolf and is about 13 years older well older than Adelaide. The relationship equally ended in 2011.
Connor Paolo (2011 – 2013)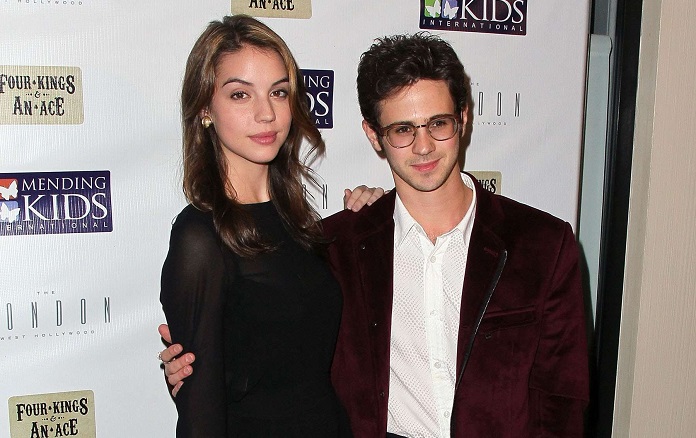 Her next romantic association was with another actor, Connor Paolo. The relationship took place before Adelaide got cast in the CW series Reign, Adelaide, and Gossip Girl star between 2011 and 2013. They dated for more than two years and broke up in July 2013.
Sean Teale (2014 – 2016)
Before dating Sean Teale, Kane then reportedly dated English actor and Reign co-star, Toby Finn Regbo in 2013. Toby, however, debunked it.
The Englishman Sean Teale is best known for his role in Incorporated, the Syfy dystopian series, but he has also landed roles in Skins, in Mr. Selfridge, and in Reign where he plays Prince Louise Condè. They moved in to live together before they celebrated their 2nd anniversary together and celebrated. They publicly dated from November 2014 to 2016.
Joey Pauline (2017 – 2019)
Adelaide Kane has also dated fashion brand owner, Joey Pauline. Their relationship commenced in 2017. In an interview, Kane claimed she fell in love with somebody else, which lead her to stop demanding and fighting for what she needed, claiming she regretted the way it ended with Pauline. She felt terrible for leaving him for someone else and that she takes full responsibility for the relationship breaking up. Their relationship ended in June 2019.
Jacques Colimon (2019 – Present)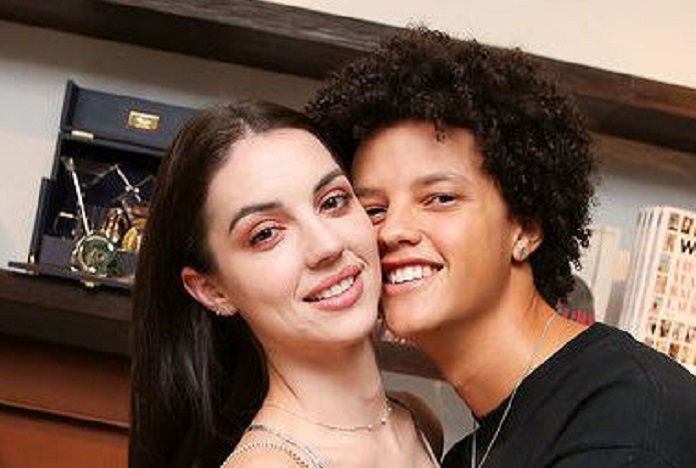 Kane is currently dating a younger partner in Jacques Colimon after breaking up with Joey Pauline. Colimon — who starred alongside fellow West Aussie actress Olivia DeJonge in the Netflix series — and Kane, met while shooting Into the Dark in early 2019. They have been dating since July 2019, and Kane claims to love him a lot.