Adrienne Elrod gained expertise as an American political strategist, public administrator, campaign manager, and election communicator. She is often described as a perfectionist in her work area as the head of Elrod Strategy Firm which deals with everything advertising and communications.
Despite being so successful, Adrienne prefers to talk about the success of her career rather than reveal the details of her personal and early life. While most of her fans have full knowledge about her career and political scores there are still questions about her personal life that beg for answers. This article exposes most hidden facts about her, so, read on…
Adrienne Elrod's Age and Bio
The political strategist was born on the 20th of June 1976 in Siloam Springs, Arkansas, USA. Her mother whose name is still unknown is an attorney while her dad is Jon Elrod. Little Adrienne was mostly found amongst top prominent men in the political realm especially because her dad was friends with a former president of the United States of America. Being surrounded by these set of people, she desired to pursue a career in politics and that desire formed who she is today.
Adrienne Elrod was tutored at Siloam High school where she graduated from in 1994. She subsequently proceeded to Texas Christain University and bagged a bachelor's degree in journalism, graduating in 1998.
Adrienne Elrod kicked off her career after the former US president, Bill Clinton appointed her as an executive assistant to the President for Intergovernmental Affairs. She got the job immediately after graduation, worked at the white house for two years before resigning. She then started working under Mike Ross as his Communications Director.
Adrienne in 2006, worked for a year and eight months with the Regional Press secretary in the Democratic Congressional Campaign Committee. She subsequently worked as the Deputy Chief of Staff after she was appointed in January 2007. She worked in that position for a year before calling it quits.
Having been already involved with politics, the political strategist was amongst the few who worked behind Hillary Clinton during her political campaign in April 2015. She stood behind Clinton through her campaigns but left after Donal trump defeated Hillary. More so, Elrod has been the Chief of Staff to the US House of representative since 2013.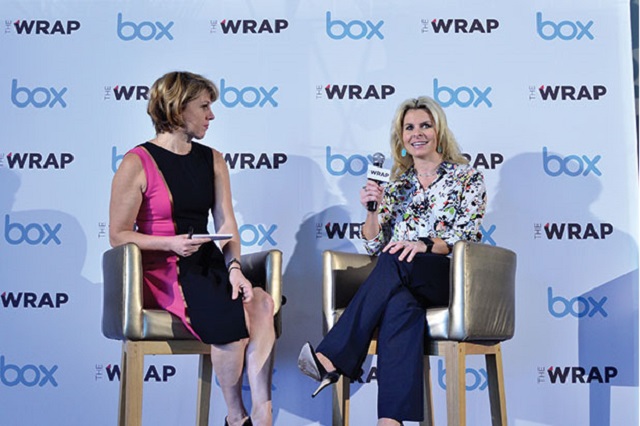 Adriene Elrod has interviewed the high and mighties in the political world; she got involved with news platforms like CNN, MSNBC, and BBC. She currently heads her own communication firm known as Elrod Strategist.
Although the political strategist total worth has not been revealed, it is no hidden fact that she has amassed a reasonable amount of wealth from her career. She has held prominent positions working in and out of White House as well as owning her own firm.
Is She Married, Who Is Her Husband?
To outrightly answer the question pertaining to Adrienne's marital status may be quite challenging as the political strategist hasn't said anything regarding this aspect of her life. She has often times posted pictures of her moments with her immediate family but has not said anything about her marital life. She once made a tweet comparing her love life to that of the relationship she has with the Hogs.
After her tweet, a lot of her fans seized the opportunity to question her marital status. But Adriene ignored most of the questions and till date is mute about this aspect of her life. Also, the tweet caused a hassle online with many running into assumptions that Elrod secretly tied the knots with a mystery man. This part of the riddle is yet to be figured out too. Until Elrod is ready to publicly state her stands on these claims, we wouldn't be totally wrong to say that the Arkansas born is busy with building a successful career for herself.
Height
The blonde and beautiful Adrienne Elrod has one of the most beautiful smiles you'll find. She has deep dimples and a perfectly arranged set of white teeth. The exact figures for Elrod's height are inconclusive at the moment; some sources say that she is 5 feet 4 inches tall whereas others put her at 5 ft 6 inches. She weighs 57 Kg and is quite curvaceous.